I love our kitchen (the quartz countertops! The extra tall dark wood cabinets! The stainless steel appliances!) but it is very narrow. That's the reason we had to put the trashcan in the pantry (less icky than it sounds but seriously our only option) and we keep our dog food bowls right on the other side of the counter – on the living room side, I should say.
We used to keep the bowls on the bottom shelf of a bookshelf (she had plenty of room to stick her head in and the bottom shelf was basically on the ground). However, we got rid of that shelf when we added a chair to the living room, in order to keep the walkway clear for passing through to the guest bedroom.
So, the dog's food and water bowls have been sitting on the carpet for over a month. It's not the end of the world, but I prefer having something wipeable in case of spills.
I've been stalking my favorite stores, but everything I've seen has been shaped like a bone or brightly colored or inappropriate for our room. We didn't want to raise the bowls because the cat enjoys drinking water here, too.
On a recent trip to Lowes, I decided to pick up a large tile and see if it would work. It's 12"x24" and was $4.50. I love the grey stone color.
It was a perfect fit, but Sean was worried that we (mostly me, the spaz) might stub our toes on the sharp stone corners. So, I came up with a wacky solution.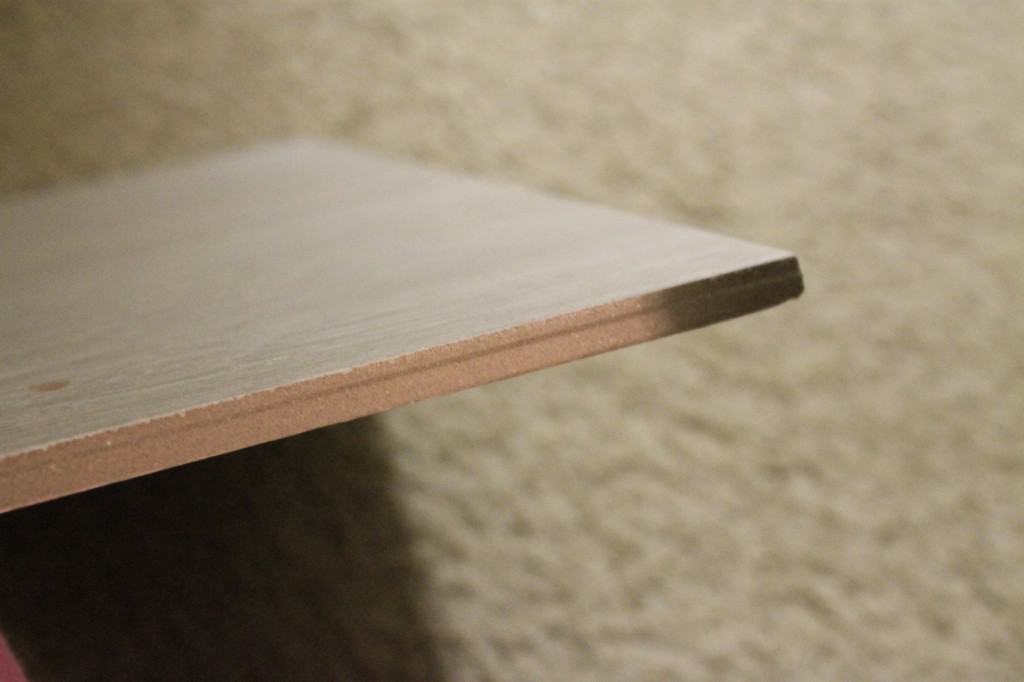 I squirted a blob of hot glue on each corner and smoothed it so it sort of fades into the side (like a ramp of hot glue). Don't use your finger. Melted hot glue is HOT.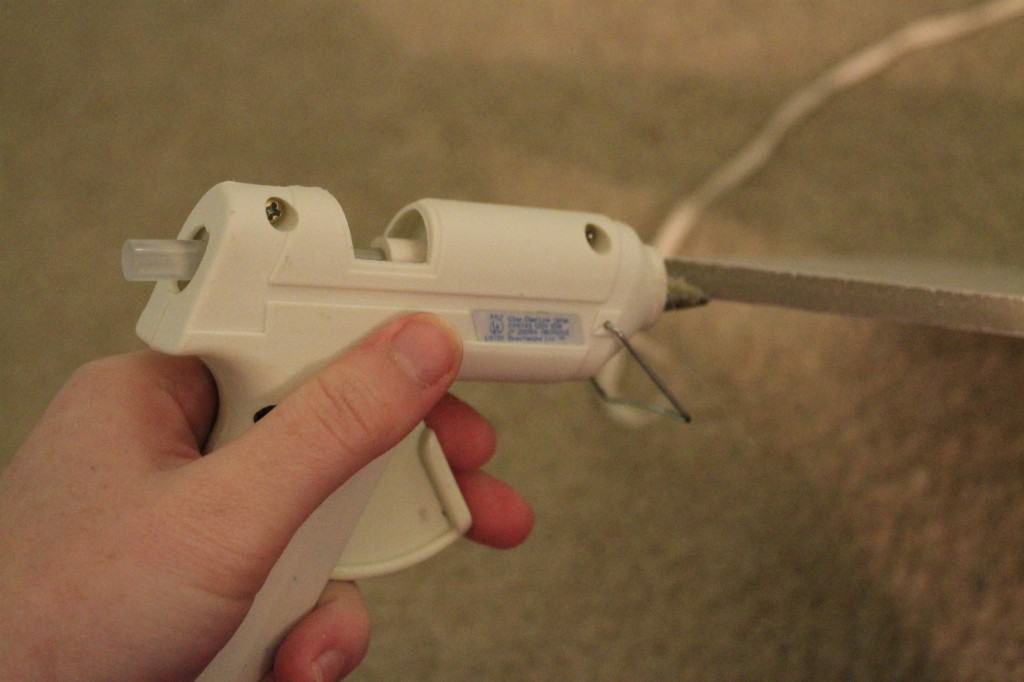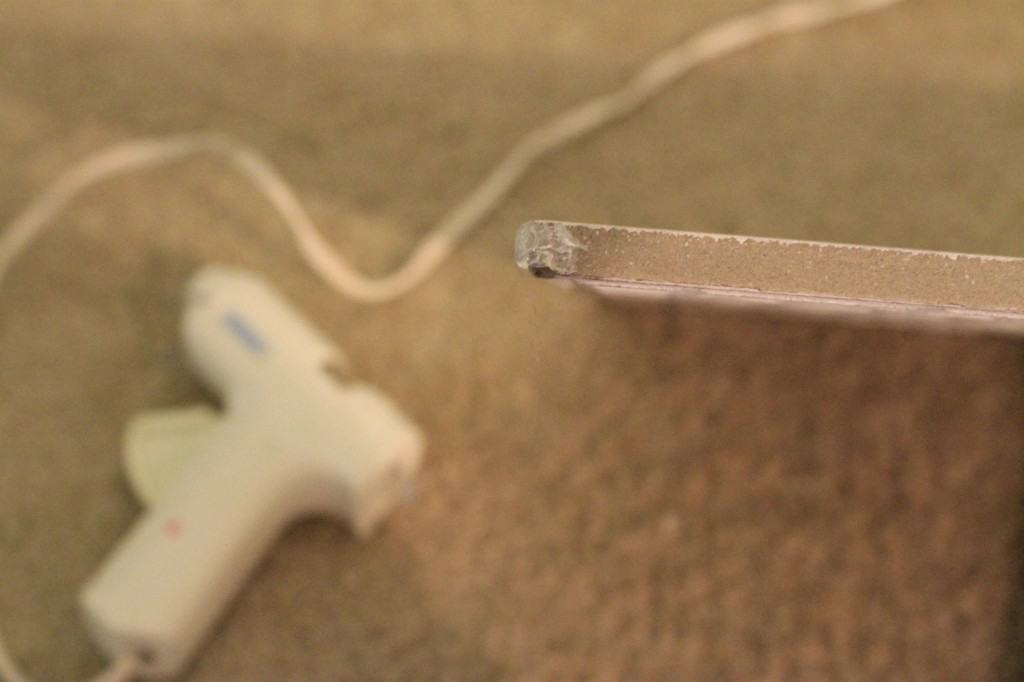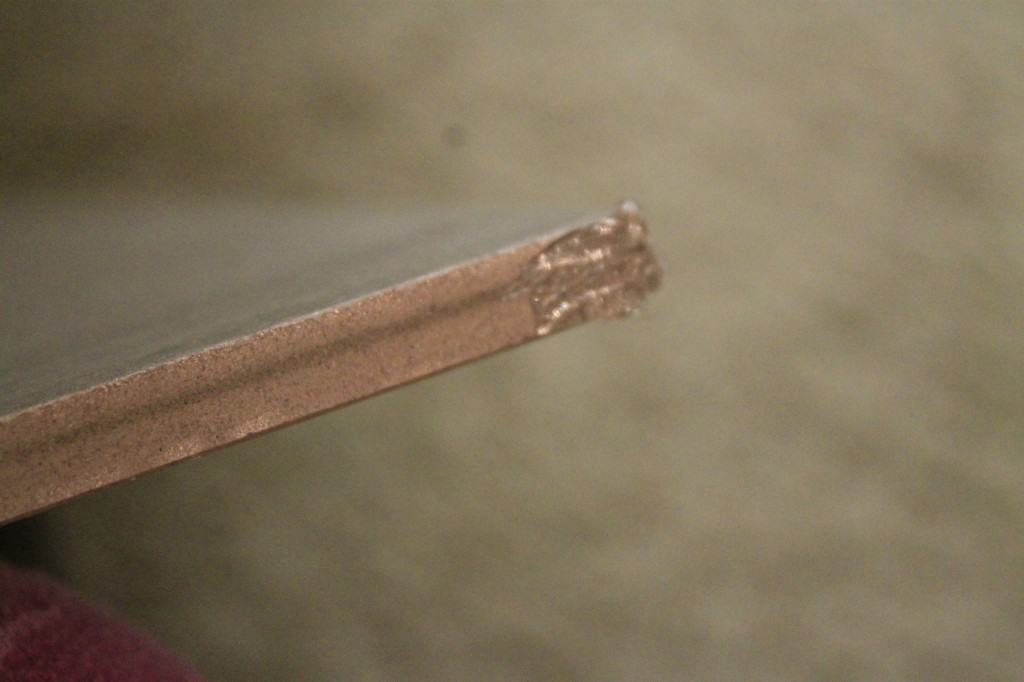 You can't see the hot glue if your face is 12 inches or further away from the tile. I think the carpet helps it disappear.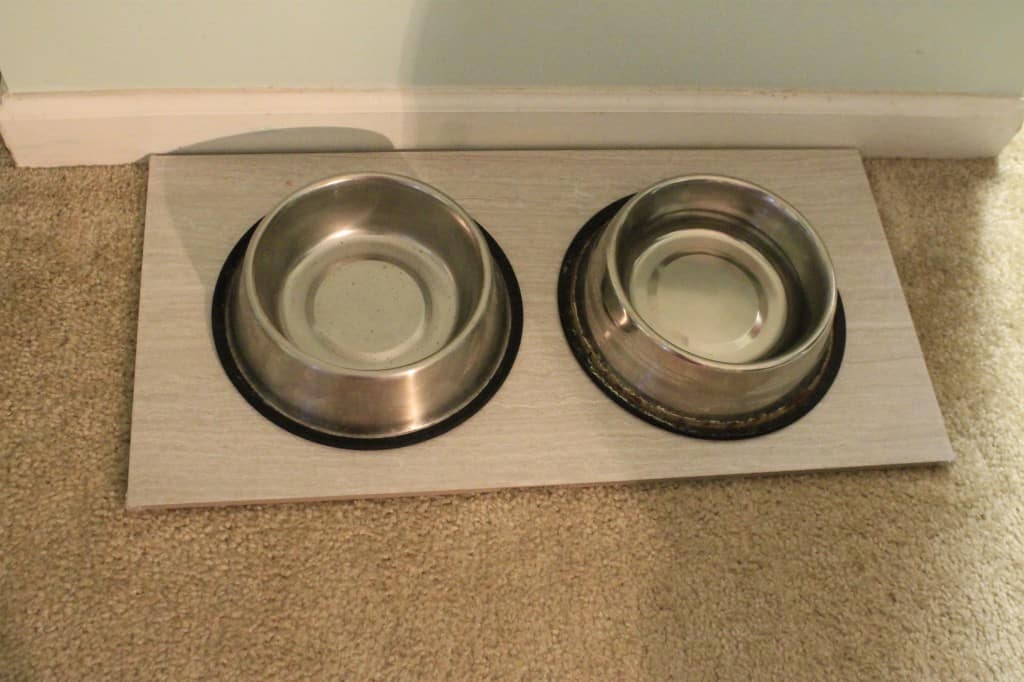 Now, even if you step on the edge, it's not too sharp or pokey. Don't get me wrong, I'm sure you could still figure a way to hurt your foot on it, but this definitely was an easy and free way to soften up those pokey edges.
Pretty good for under 5 bucks, huh?
How do you serve your pet food?