This week's Top Ten Pins is going to get a little silly, because we all know that sometimes you just need to smile. I'm a true believer that hard times make you stronger, but I'm going through one of those times right now. I appreciate all of y'alls support and love- it really has been keeping me going!
On that note, here's a few sets of salt & pepper shakers that really make me smile: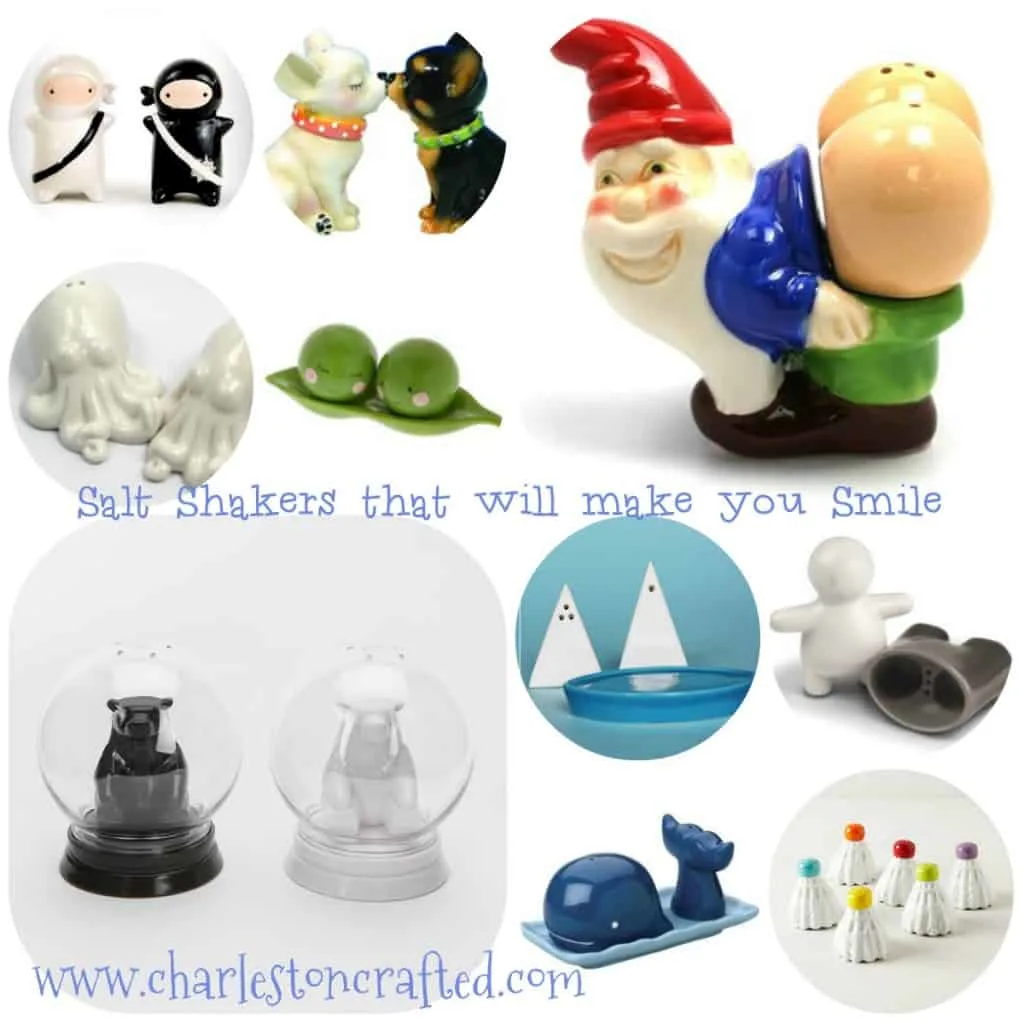 Ninjas | Kissing Chihuahuas | Octopus | Peas in a Pod
Sailboat | Man & Pants | Whale | Badminton
Smiling yet? Remember to follow my shaker board & check in next week for more top ten pins!