Top Ten Pins is a new series every Friday (except the last of the month) where we share the top ten Pinterest posts that are inspiring us! Click here to follow us on Pinterest.
P.P.S.- This is our 200th post! Thanks to all of you for reading & here's to 200 more!
I currently have an itch to replace my headboard with something with a bit more sass. However, I'm beyond indecisive as to which direction to take it. Upholstered? Wooden? Storage? I just love them all!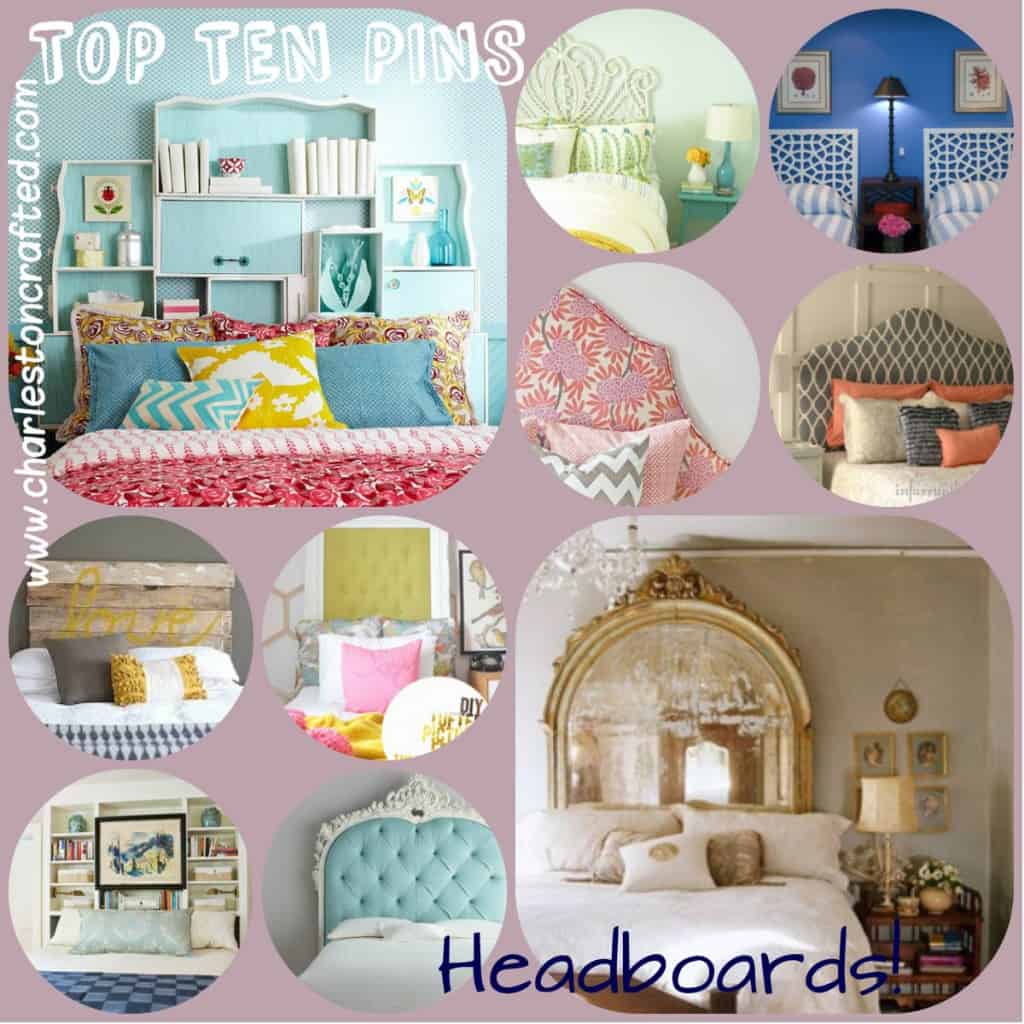 Metal / White / Floral / Stenciled
Wooden / Frame / Shelving / Tufted
I can't wait to conquer this project! Click here to see our current bedroom set up and click here to follow our headboard pin board!
What headboard do you like? And of course, what's inspiring you?!?