Hello all! I was inspired by my recent session at Alt Summit to start a recurring, weekly post… so here it goes! Every Friday I will be sharing the Top Ten Pins of the week (with a theme!) I'm pretty excited to get to share things that are inspiring me on one of my favorite social media sites, Pinterest!
Let me know how you like it and I'll see if I keep it going after a few weeks!
For my first post, I'd like to focus on one of my all-time, lifetime obsessions- BOWS! I love bows on everything and even have a whole board dedicated to them on my Pinterest…. what better place to start!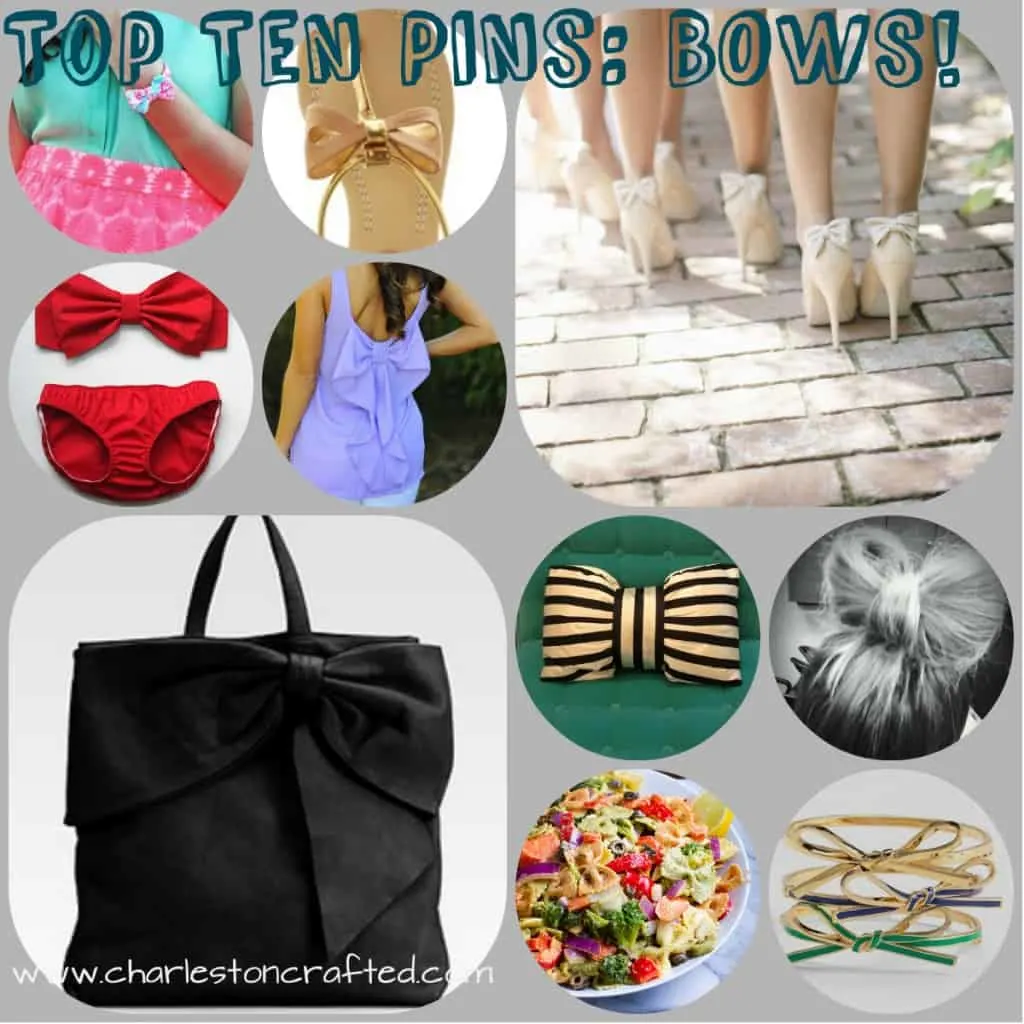 Bracelet / Sandal / Bikini / Tank
Pillow / Hair / Pasta /Bangles
Bows aren't just for little girls. They're sassy & styleish. Modern & feminine. Put them in your hair, on your sandals, in your plate or on your pillows.
Like what you see? Follow our Bows board on Pinterest and check in every Friday for our Top Ten Pins!
What's inspired you lately?