Bar carts are all over the place right now. I got this metal cart as a hand-me-down and was quick to give it a spray of blue paint. However, it has turned into a big junk pile. We don't really drink a lot of liquor and so it's really not the best use of space. I am currently on the prowl for inspiration for how to make it more functional, either as a bar or for something else.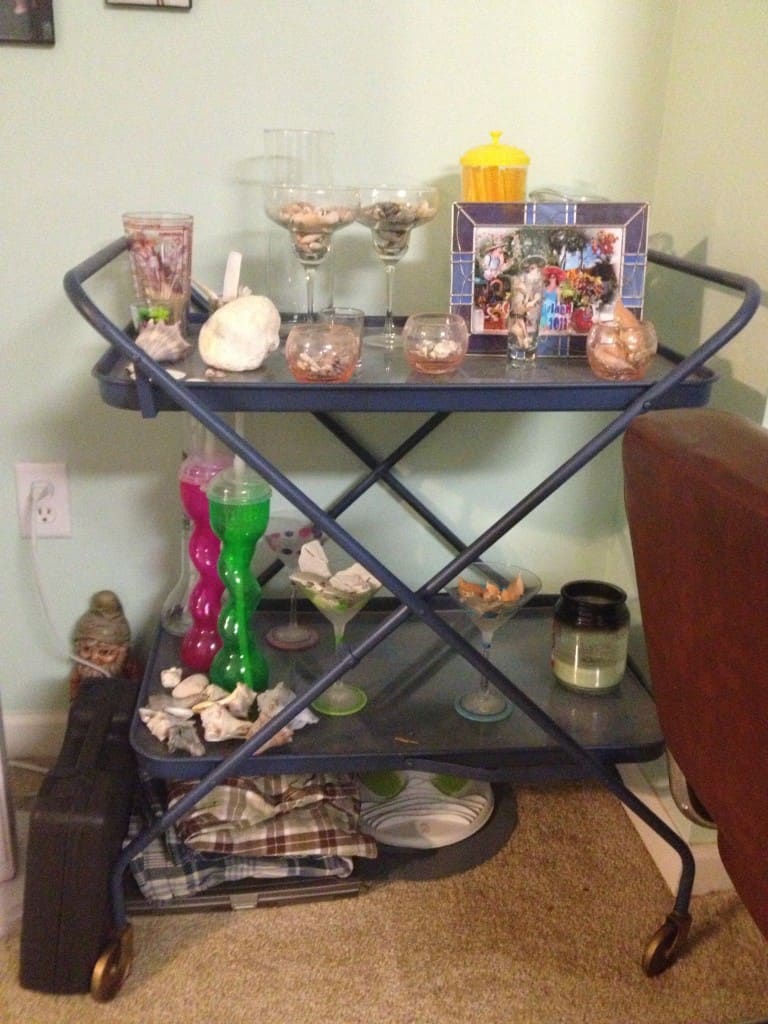 Here's a little bit of inspiration that I've found online: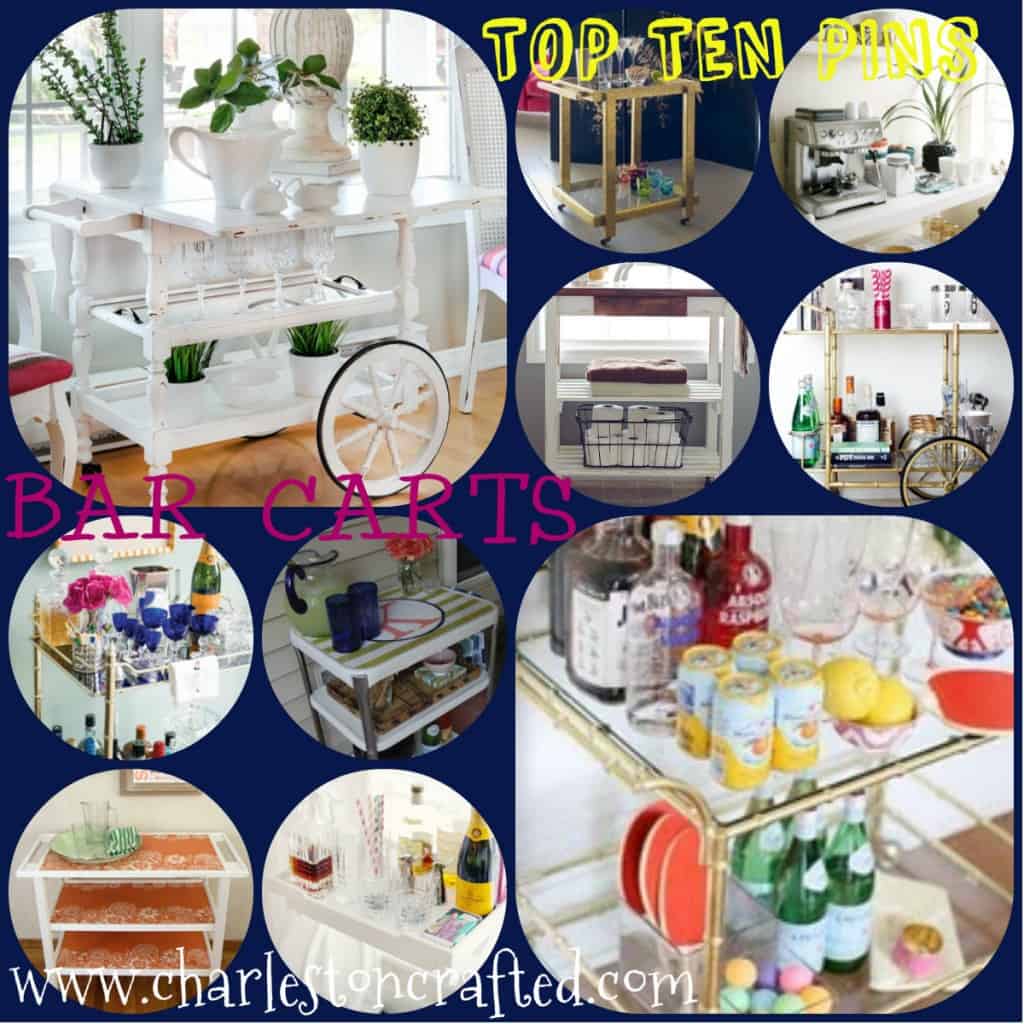 Gold Tray / Coffee Cart / Towel Cart / Big Wheel
Flowers / Monogram / Lined Trays / Bar Tray
Click here to follow our Bar Cart board on Pinterest!
Do you have a bar cart? Please share!