So… I'm obsessed with anything scalloped. It's like a disease! I can't control myself! I think that scallops are the perfect blend between masculine & feminine – the curves scream ladylike while the geometry of it all keeps it strong and bold.
I have some scalloped clothing, but not much around the home. So you know I couldn't resist poking around on pinterest & finding some inspiration for DIY and future purchases!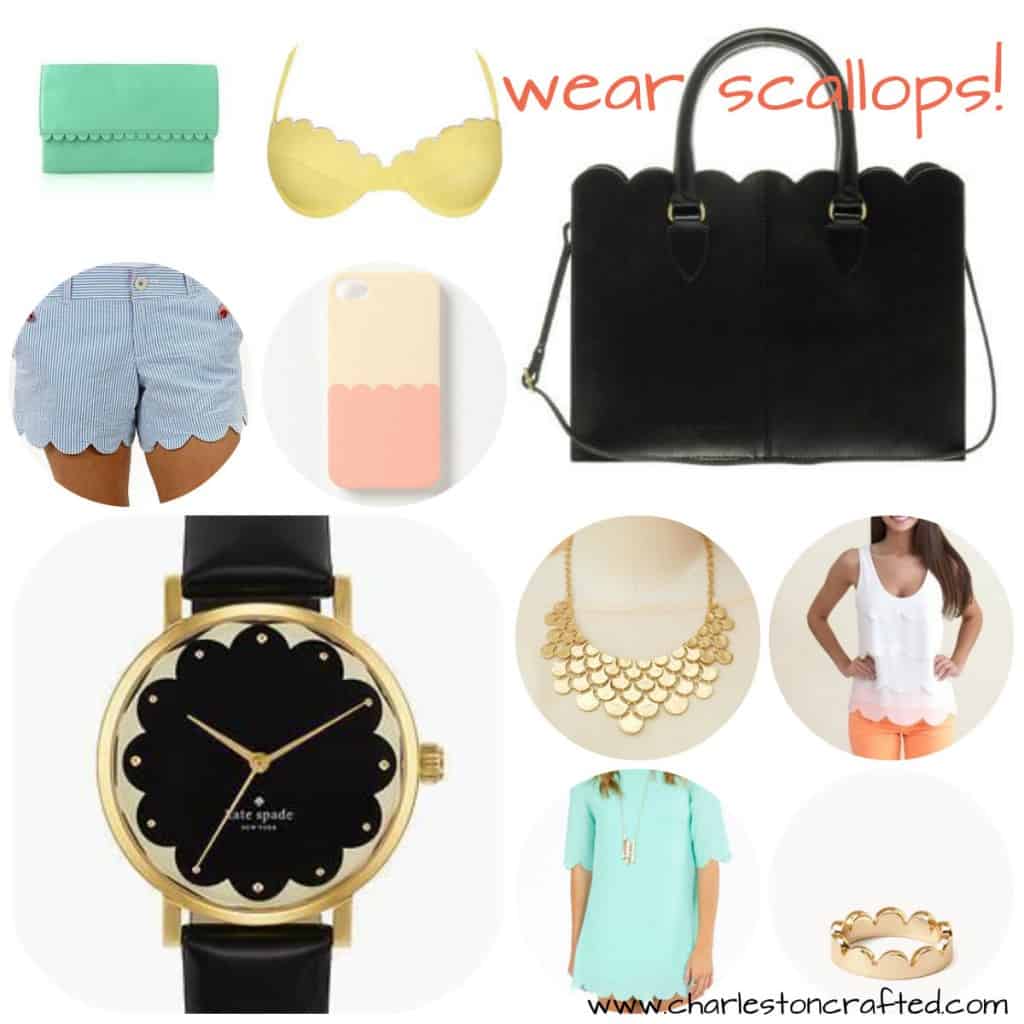 Sources:
clutch | bikini | shorts | phone case
necklace | tank | dress | ring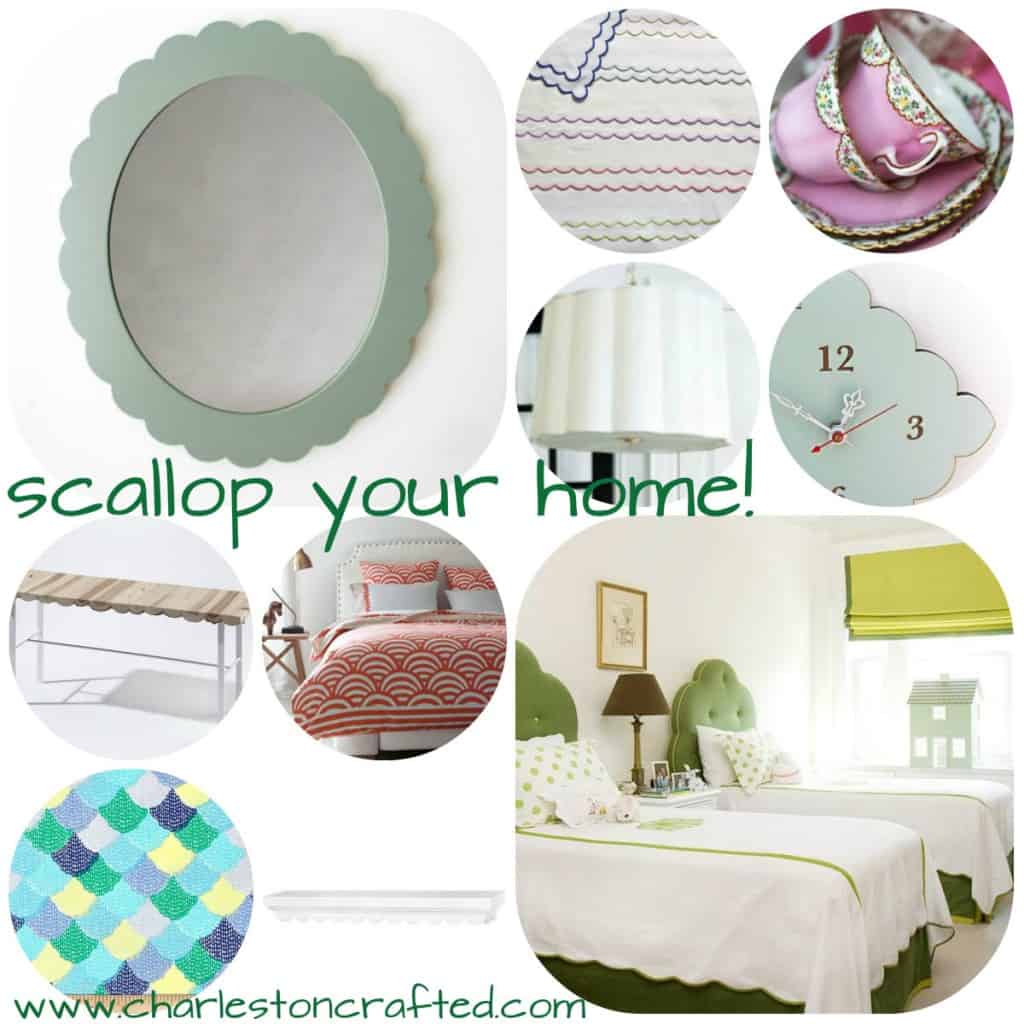 Sources:
sheet set | dishes | pendant| clock
table | comforter | fabric | shelf
Sources:
Ceviche | potatoes | salad | sandwich
kebabs | corn salad | asparagus alfredo | rosemary skewered
Do you love scallops as much as I do? Pop over to pinterest & be sure to follow my scalloped board!