Can you believe that Daylight Savings time is almost over? I hate how dark it is when I wake up, and how soon after I get home it gets dark again. It's pretty depressing and makes me feel like I have zero free time. However, thinking about changing the time made me think about updating some of my clocks! Here's a little inspiration for you: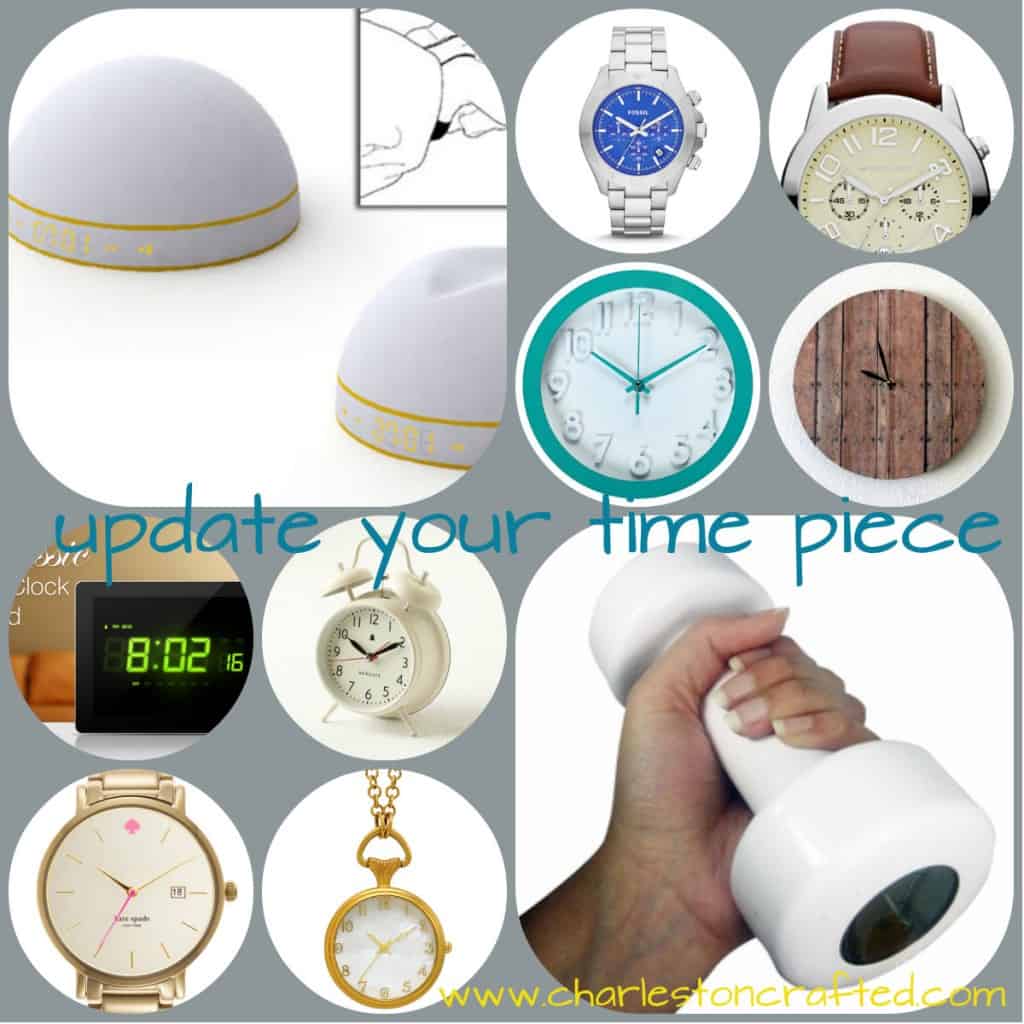 For your man: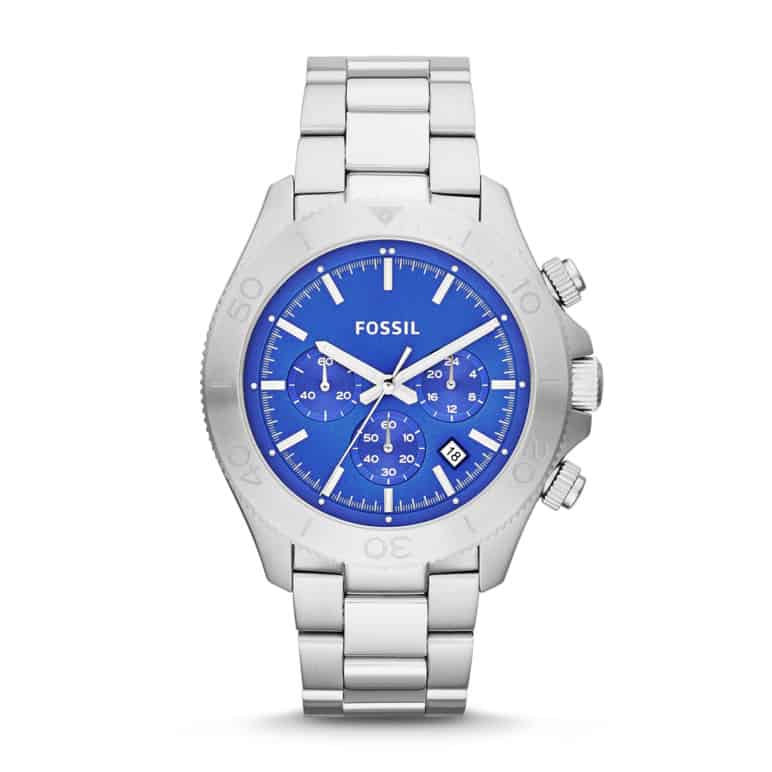 This watch is very similar to the one Sean wears. He has an old-school Fossil Blue watch that he recently started wearing again after a break of about 10 years. He got the watch when he was in middle school when Fossil was the new "it thing" and wore it all the time. He put it in the drawer and saved it after that and decided not long ago that he wanted to wear the watch again. Unlike many accessories, this watch didn't go out of style during his hiatus. Unfortunately, the Blue line of Fossil watches has been discontinued, but this one is almost the same. Silver links with a blue face are very stylish. Also, having a watch that has smaller dials on the face for the day and date are very useful.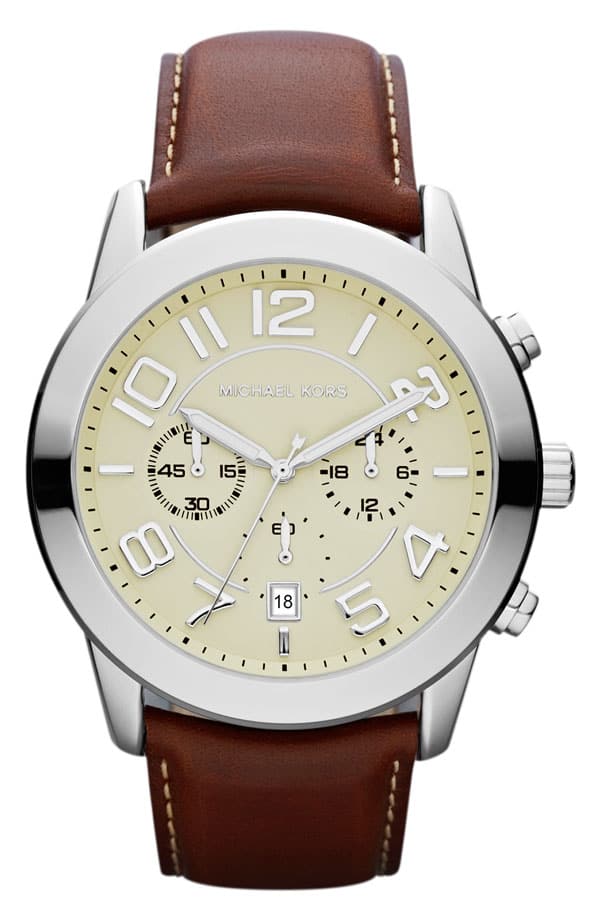 A nice watch with a leather band is very grown up and classy and instantly adds a little pop to your man's outfit. Same thing goes with the other watch that it's nice to have the day and date on smaller dials if you can. Always make sure to go with an analog watch over a digital watch, except for your workout watch, because in my opinion, if you are using a digital watch as an adult, it looks like you don't know how to tell time. Who knows, Sean might be getting a new accessory for Christmas 😉
For the Ladies: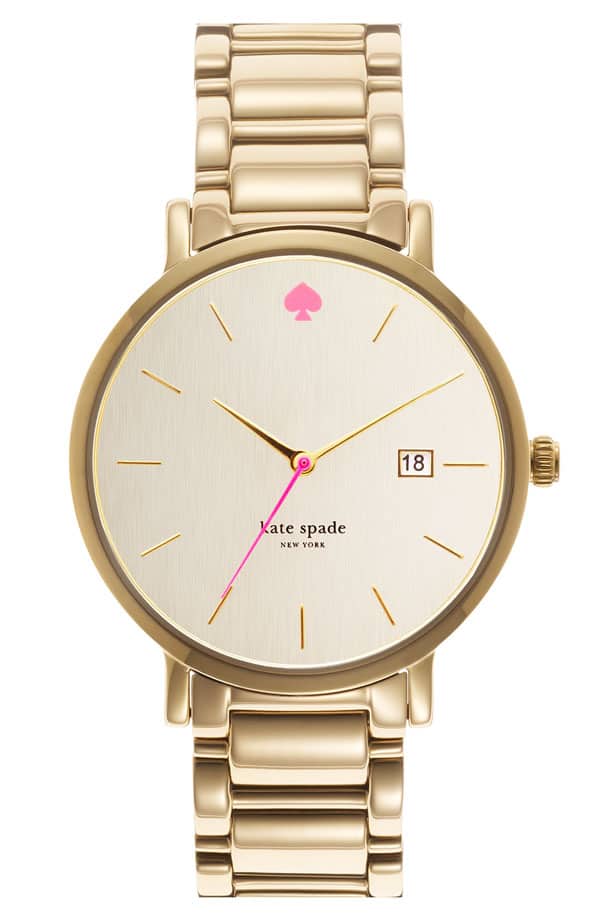 I've been oogling this watch for a long while, and was almost ready to make the splurge this spring at Nordstrom, when I found out that store didn't carry them. Sad for my wrist, happy for my wallet. As a chronic pink-lover, I can't get over the pop on the hands. It lets you wear a pink watch to work without being "the girl with the pink watch."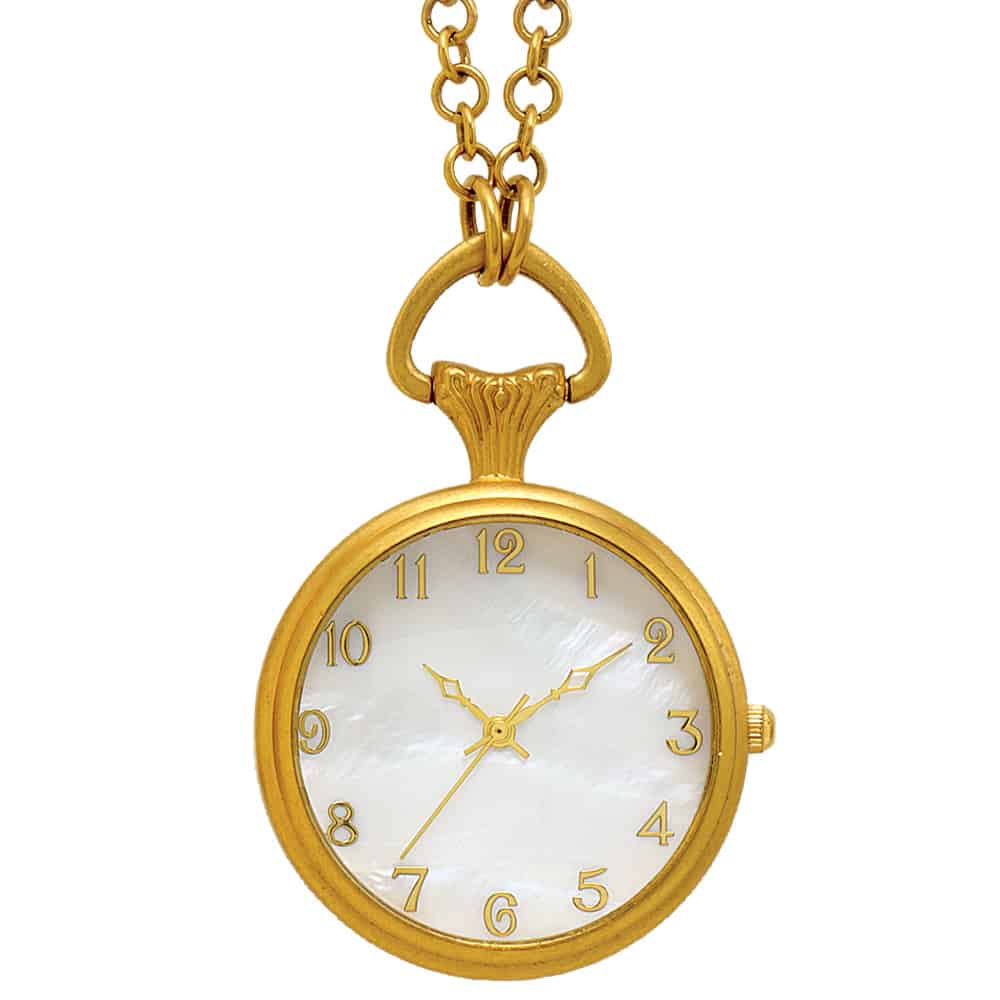 Funny story. When I went to London with my mom & sister in high school, I picked up a really cool locket that opened to reveal a watch face. I got it from a street vender I believe – but the clock reminded me of Big Ben (in that, it was a clock. From England) and I love it. I'm more of a gold-jewelry girl now adays, and
this gold watch pendant
makes my heart go pitter-patter. So, maybe not too functional. But not too Flava Flav, either. Right?
To hang on the wall: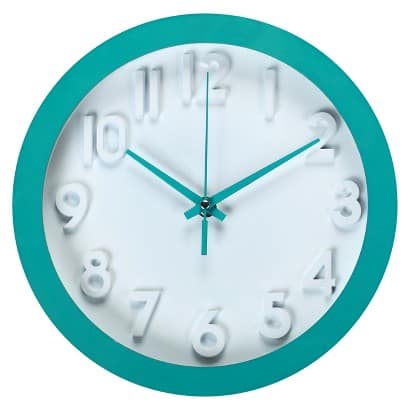 I've been super into this clock from Target for a long, long time. I love the font of the numbers (am I the only one who considered number font in a clock purchase??) and I love the bold colors that it comes in. I also like the price ($6.99). I've been trying to come up with a place for this sucker for literally a year, and have basically given up. Please people, can you spare some room in your home for him? He is lonely.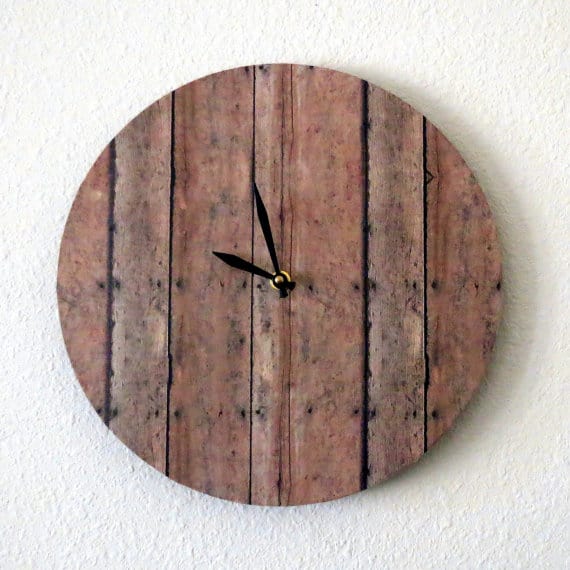 I for some reason find my self extremely attracted to
this wooden clock
. Maybe it reminds me of our rustic wood string art – wouldn't it look BA to the extreme hanging over a bed? Or a mantle? So, it doesn't have numbers. It may never tell you the actual time. But I luuuuurve it.
For the bedside table: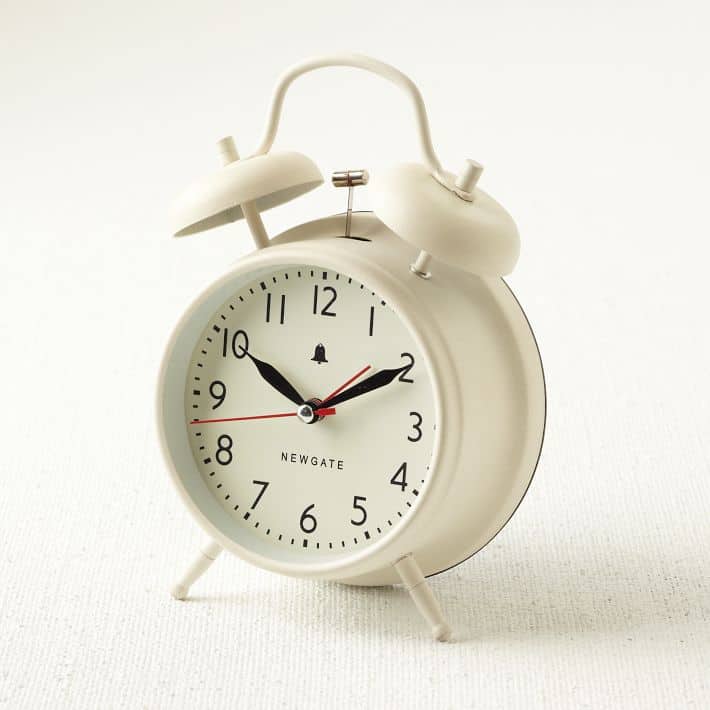 Some things are a classic for a reason. If you're old school & you want an alarm clock on your side table, get past the analog and upgrade to something a little prettier. This version, from West Elm, has a beautiful white finish that adds a little modern touch to the classic shape.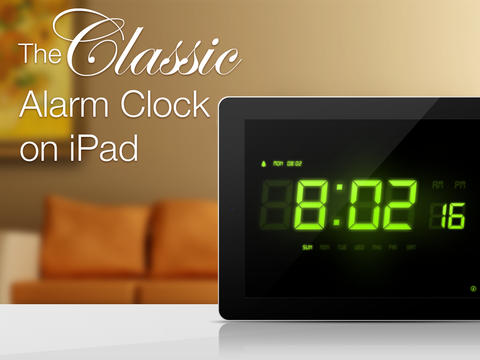 I like having a clock on my sidetable, but if you're one of those people (like Sean) who prefers to use their phone/tablet, consider upgrading your alarm. This is a free app that makes your phone look like a clock. Sit your phone in a charger stand or boom box (can you call them boom boxes anymore? I'm dating myself here) to make them visable all night long. So when you roll over and peek, you don't have to reach out from under the covers to see how many minutes of sleep you have left!
Crazy & Unique:
This is kind of crazy but… this alarm won't stop ringing until you do 30 bicep curls. As someone who has every intention of getting up and running/doing jillian michaels before work, but always ends up resetting her alarm, I can totally appreciate this. 30 bicep curls could lead to 30 crunches could lead to a 30 mile bike ride! Warning- don't gift this one for Christmas. It could send all sorts of wrong messages and would probably hurt if it got thrown at your sleeping head.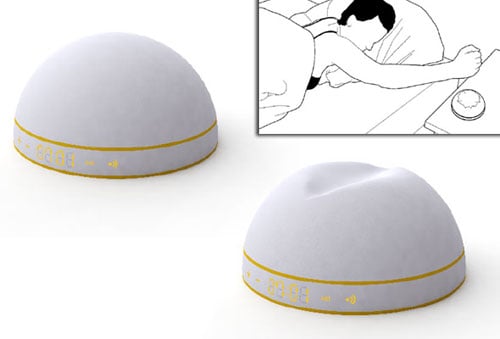 I'm not sure why
this clock
is a concept and not a reality (hello, opportunity here peopl.) You literally SMASH it to shut it off. Boom, bam. That's gotta be satisfying. I'm wondering if a light tap is snooze and a true smack is off? We may never know, but I'm predicting alarm clock gold here, people. The look of it isn't entirely offensive, either. Win, win.
Are you dreading the time change as much as I am?!?