Well, at least there was. It's all fixed up now, but it took five different days of me working from home while people came in and did various phases of the work. In our guest bedroom, we noticed a water spot on the ceiling a long time ago, but we were told not to worry about it and that "it's nothing." Well, time passed and the spot started changing colors and spreading. So, we decided to worry about it.
A guy from Roto Rooter came out (they've done other work for us in the past and have always been great) and cut a small hole next to the moldy spot in the ceiling and quickly determined "it's the sprinkler system, so I can't touch it." This was good and bad news: the bad being that I would have to have other people come at another time to fix it, and the good being that we wouldn't have to pay for it since that's an HOA problem. The good definitely outweighed the bad here.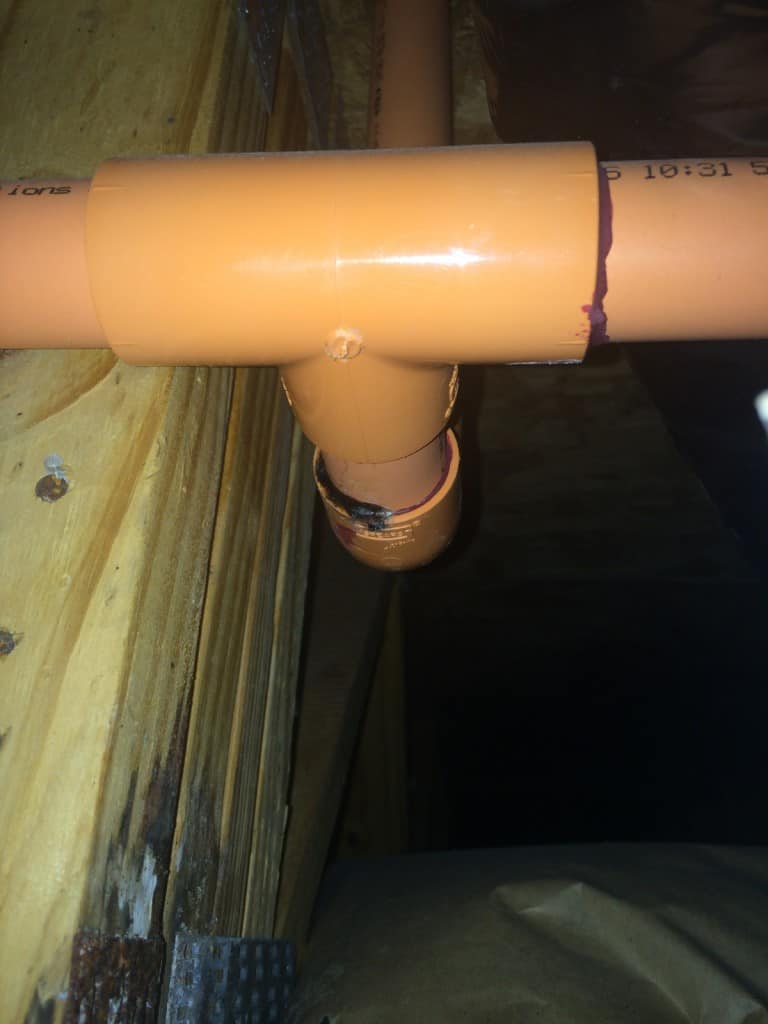 On the next day, I was told by VSC Fire and Security in Charleston that they would be at my house at 11. They weren't. I called at 11:30 and they said they would be there between 11-12. They weren't. Got a call later that day that said they were running behind at a school. Then I got a call at 3:15 that said they were on the way from the school. They weren't. They arrived at my house at 4:45 with no equipment and said they were only there to see what the problem was so they could come back the next day. That was never the plan that was conveyed to me. Needless to say, I was really angry with how the day had gone and I told our HOA to change contractors since I had no say in who they hired since I wasn't paying. If you need fire protection work in Charleston, DO NOT deal with this company.
So the following day, they came back and had to drain all the water out of the building sprinkler system (bad day to have a fire). Then they cut out a bigger hole and replaced the piping and glued it together which then had to sit overnight.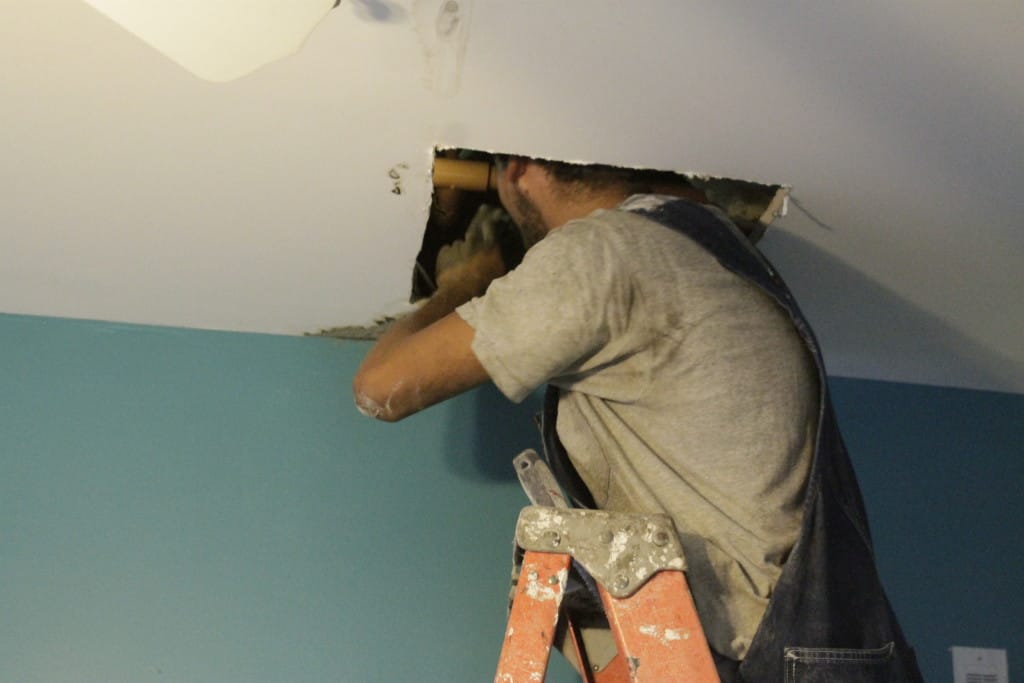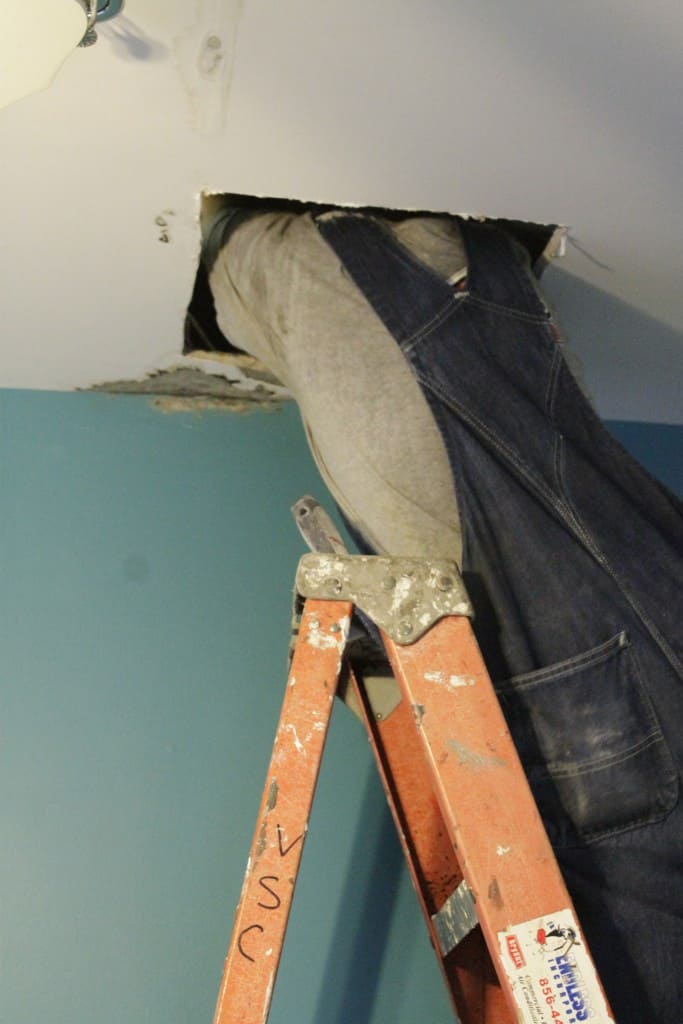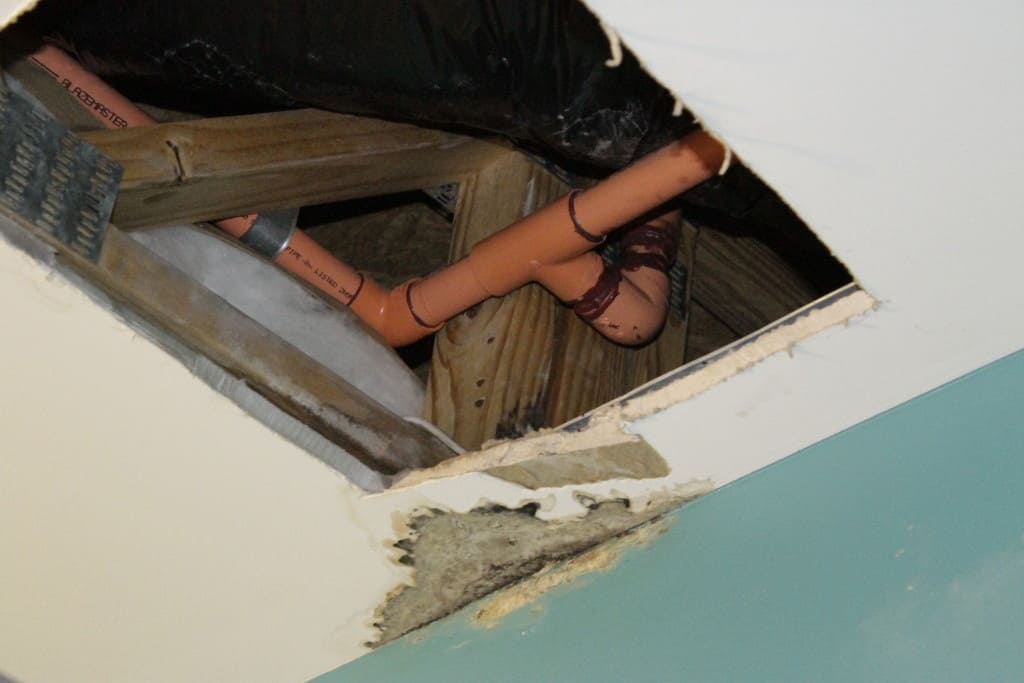 They came back the next day, filled the system with water and made sure it didn't leak, and it didn't. Later that morning, the drywall people (who I unfortunately didn't get their company name because they were great) came and cut out the rest of the bad part of the ceiling and put up drywall and mudded it in place.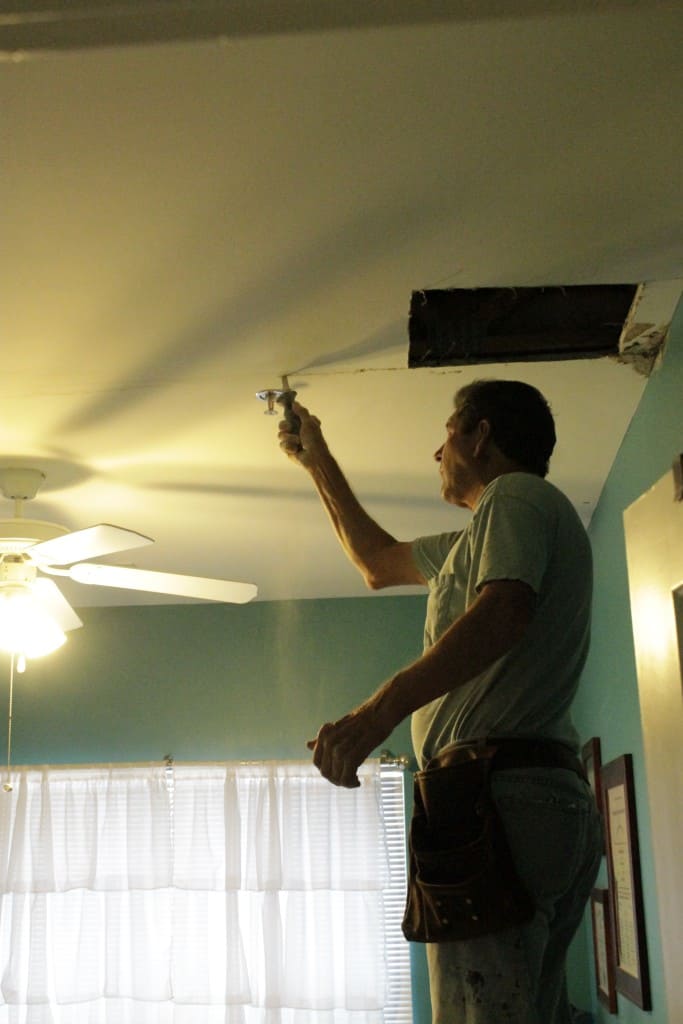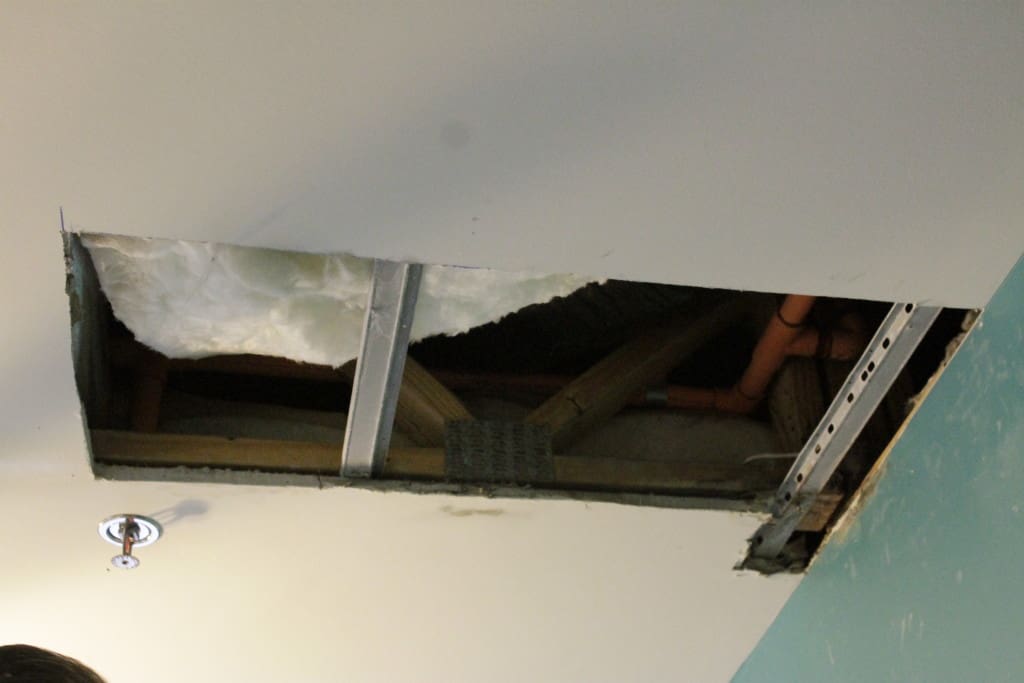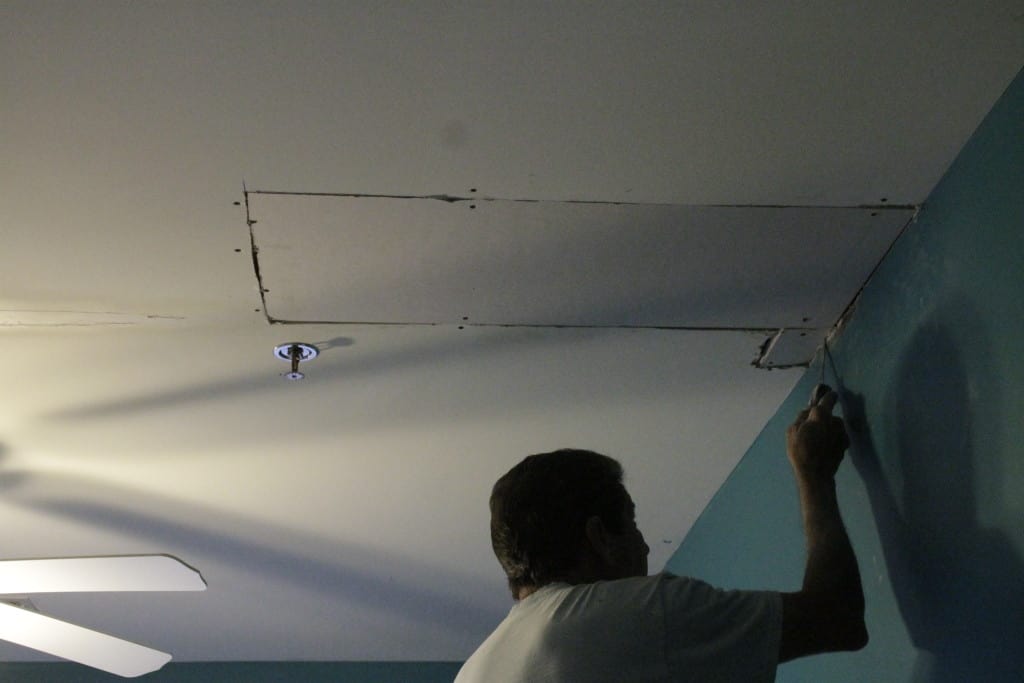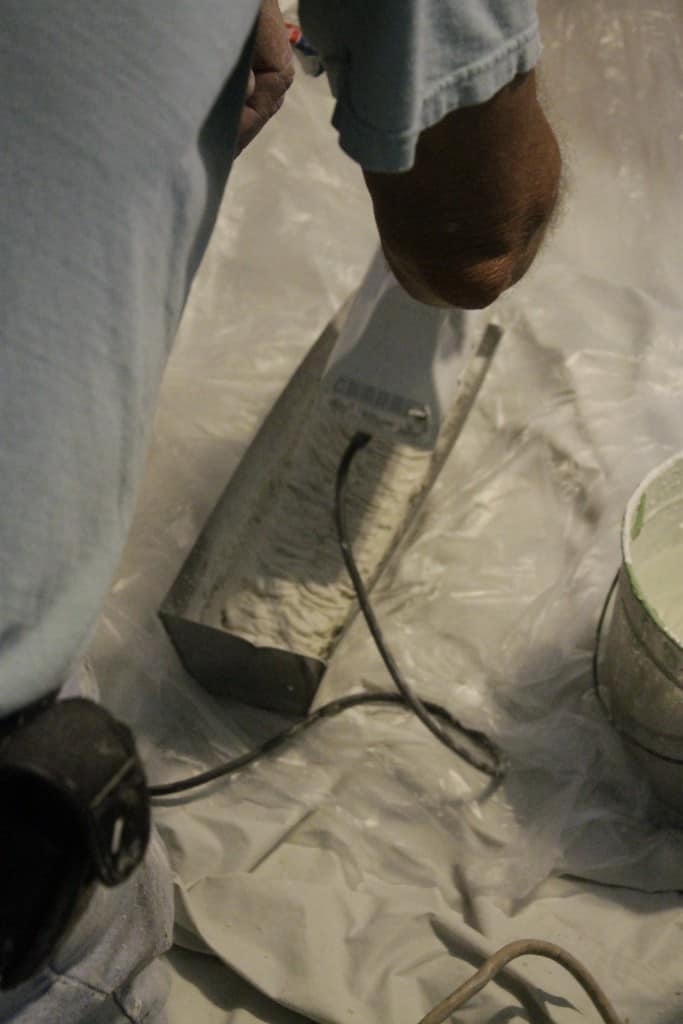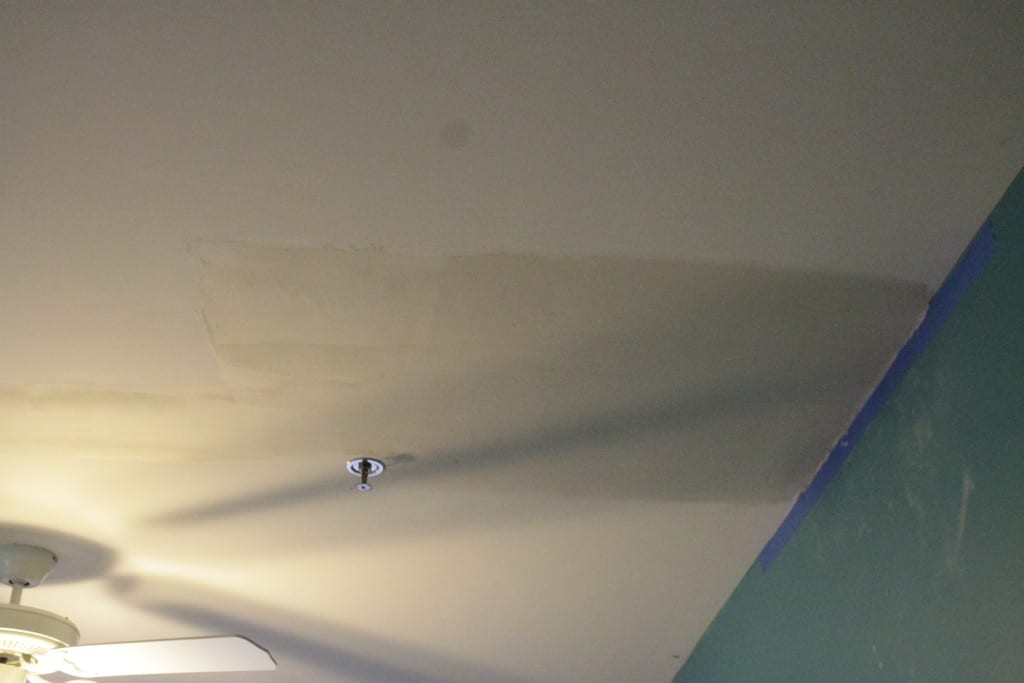 On the final day of this horrendously long project, the ceiling guys came back and sanded down the rough patches and painted the entire ceiling so that it would match and you wouldn't see any weird spots (which actually was awesome since we had a few blobs of Schooner color up there from when we painted the bedroom to begin with).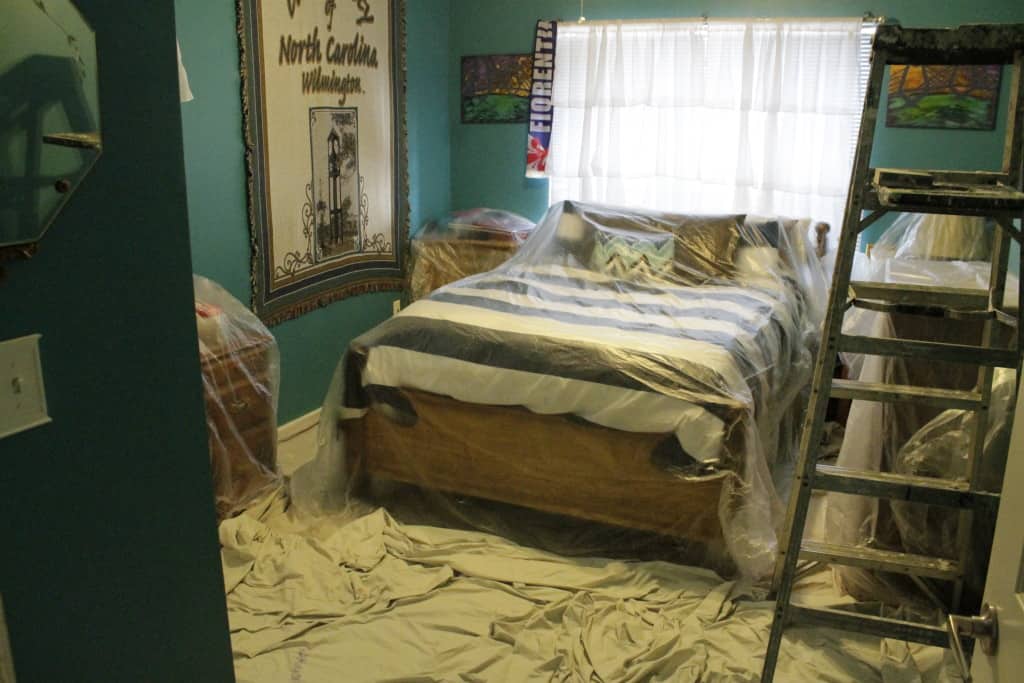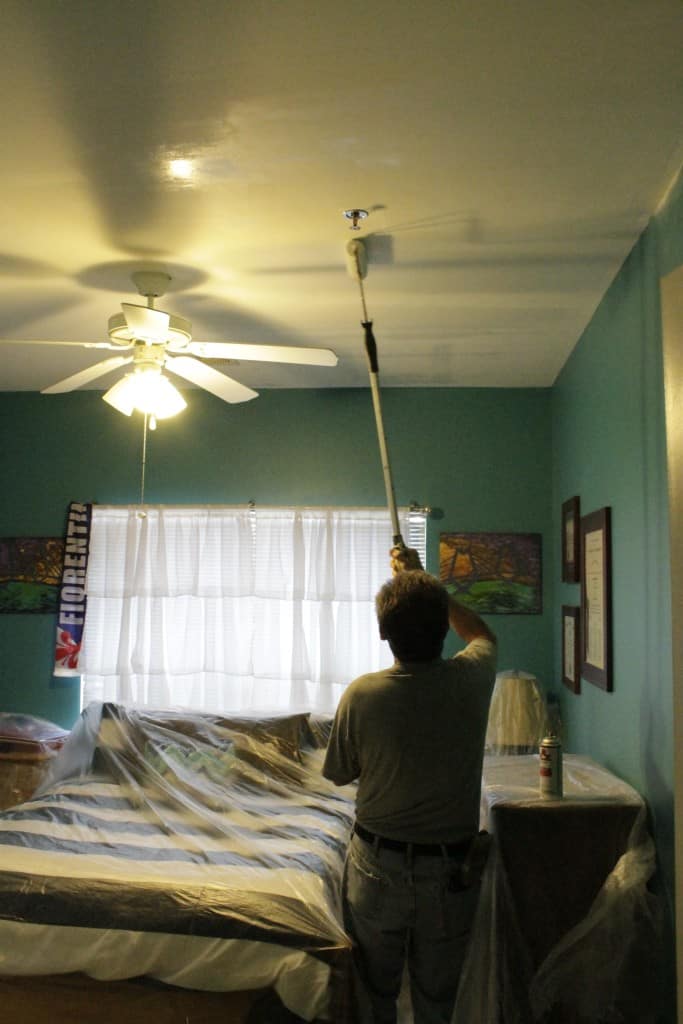 It was definitely a long process, but one that we couldn't DIY. I don't know how to do drywall and we can't even legally touch a sprinkler system, but I'm glad it's all over.