Growing up, I was a really picky eater. Like, really, really. My dad called me a bread-aterian- I didn't eat any meat or vergetables. All I ate was white bread, peanut butter, kraft macaroni and cheese, and baked potatoes. And we aren't talking when I was little- this was well into my teens.
Now, thank god, I'm a little more adventurous. I love trying new foods, but I still like some good comfort food every once in a while.
I have great memories of my mom making us a "baked potato bar" at home with all the toppings. I love doing the same but have been really trying to get myself to eat the peels. Peels have loads of fiber and nutrients- I just think they taste like dirt.
I developed the following technique to make them not only edible but yummy!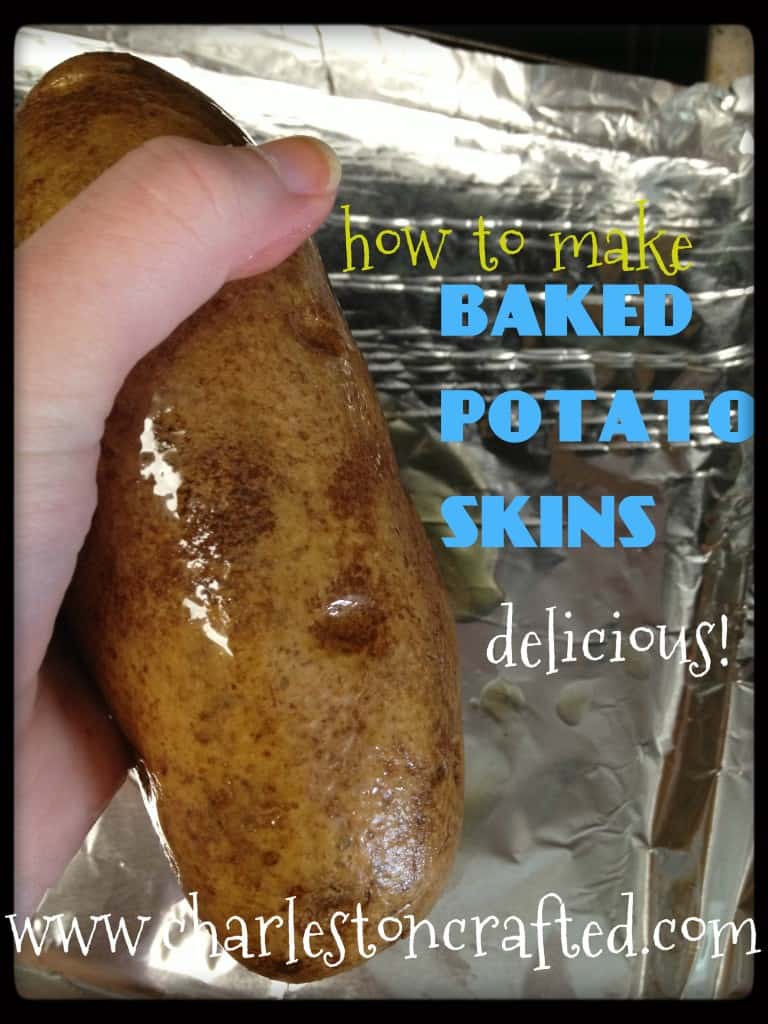 Start with baking potatoes. Give them a good rinse. I'm not OCD about cleaning things, but potatoes can be really dirty. They do grow in the dirt afterall.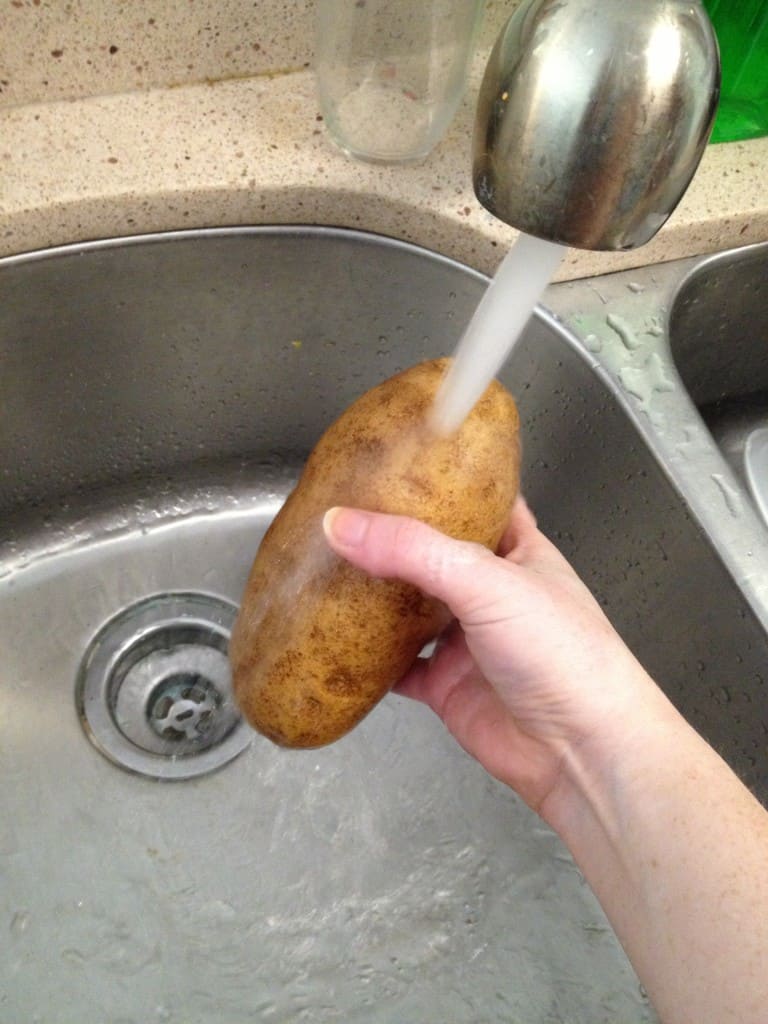 Next, use a sharp knife to stab holes in the potatoes. Supposingly, this keeps them from exploding. I am intrigued, but also too lazy to risk having to clean the oven.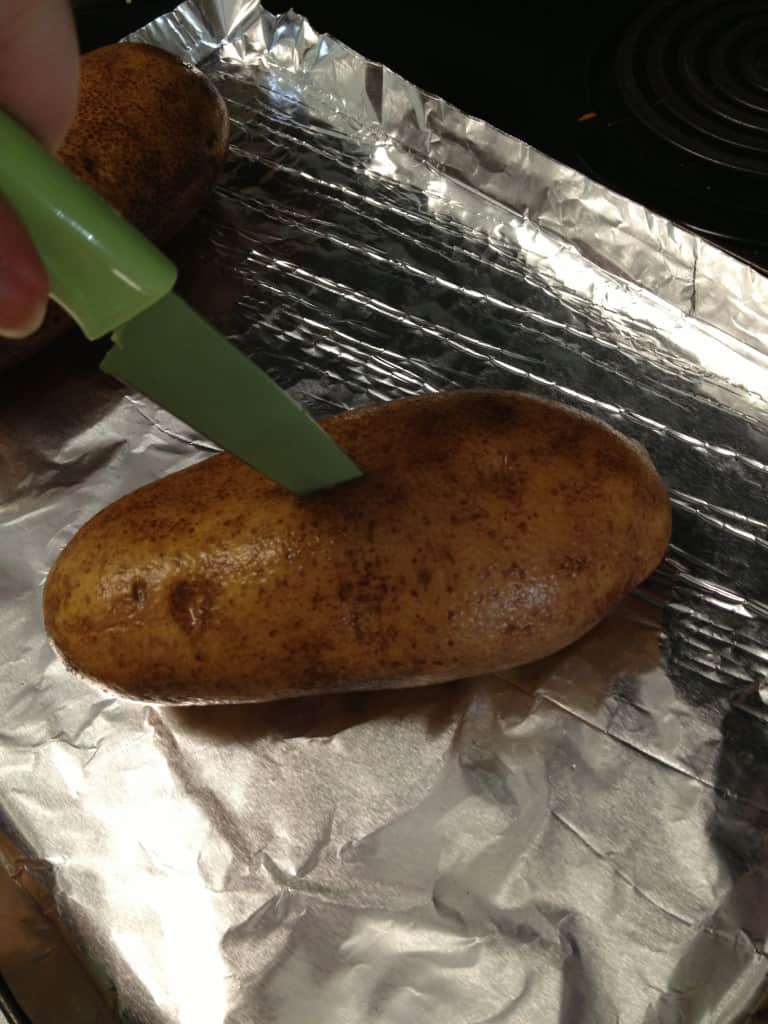 Now comes the fun part. Rub a nice layer of olive oil all over the potato. Be generous, really get it on there.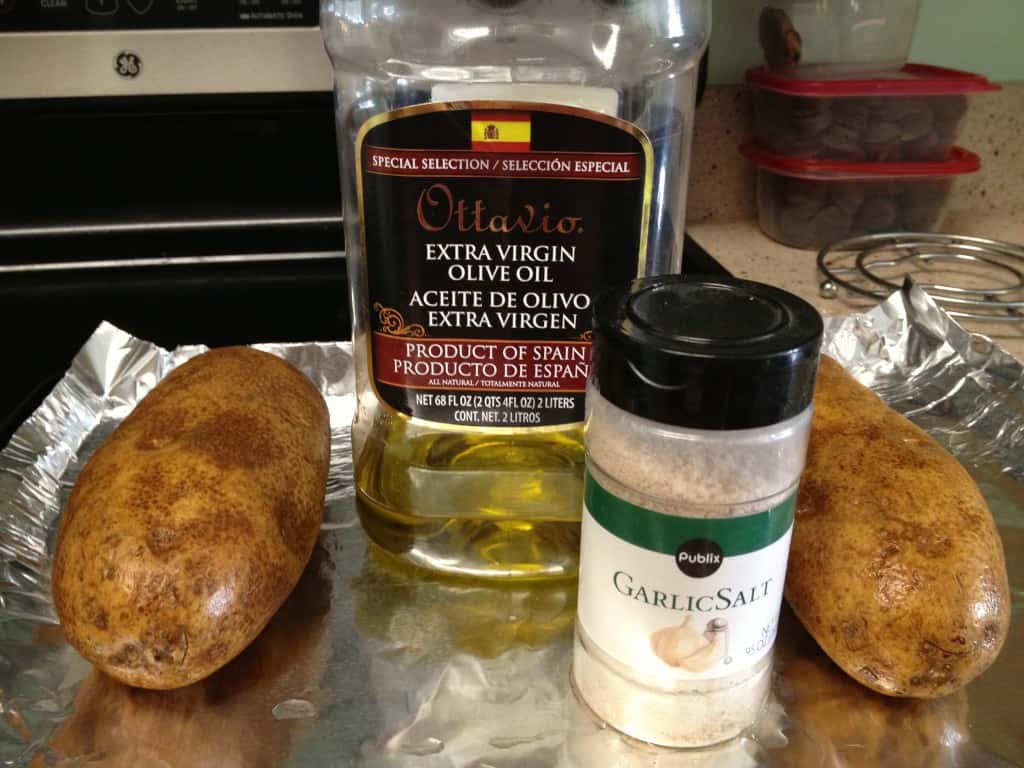 Next, sprinkle seasonings over the whole thing. I used garlic salt and onion powder, my favorites. Feel free to be creative.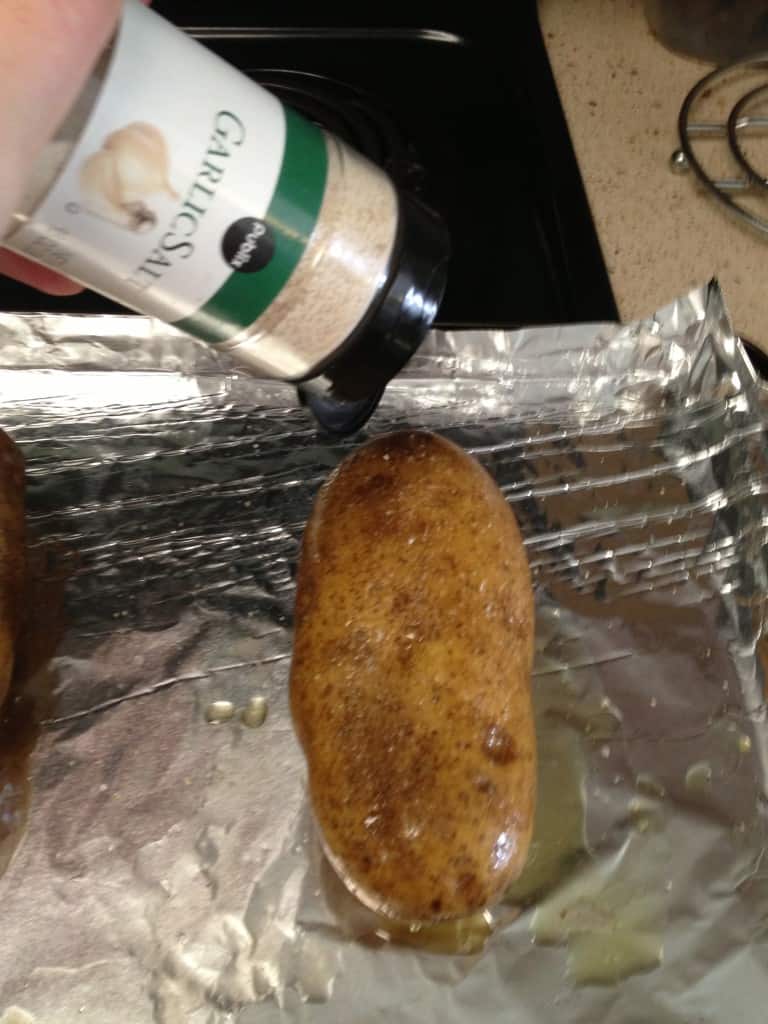 Bake at 450 degrees for 1 hour. I put tin foil on my baking sheet to make cleanup extra fast.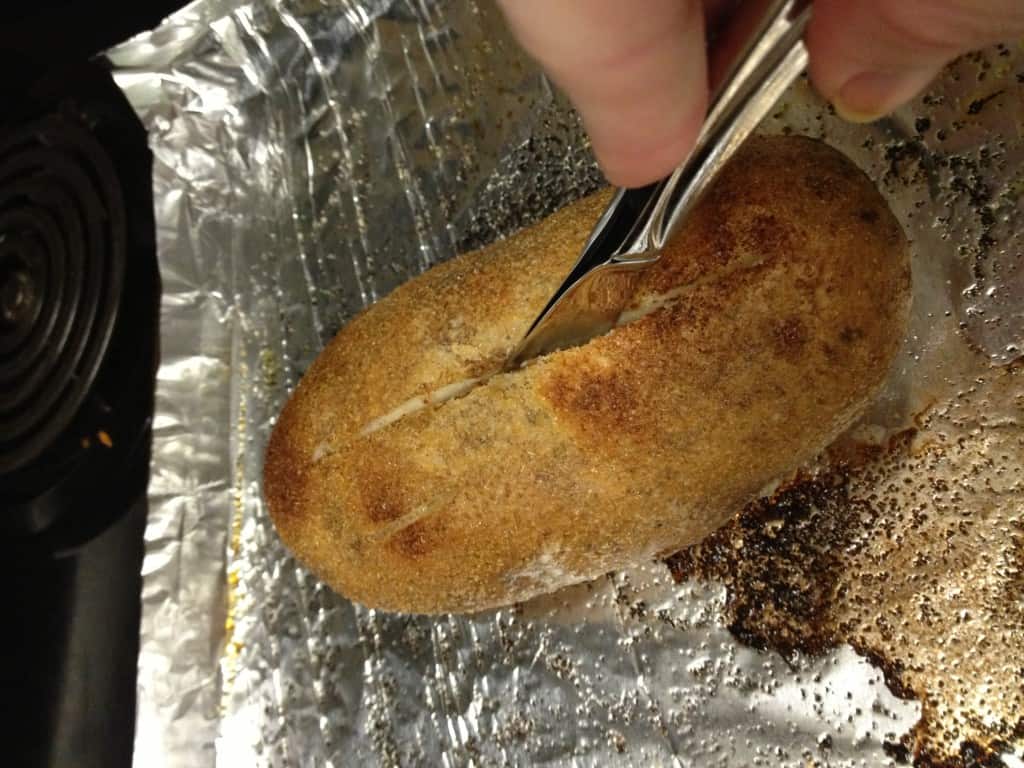 After an hour, pull them out & cut them open. Make sure they are cooked all the way thru. Top with your favorites- I like butter, cheese, bacon bits, and green onion.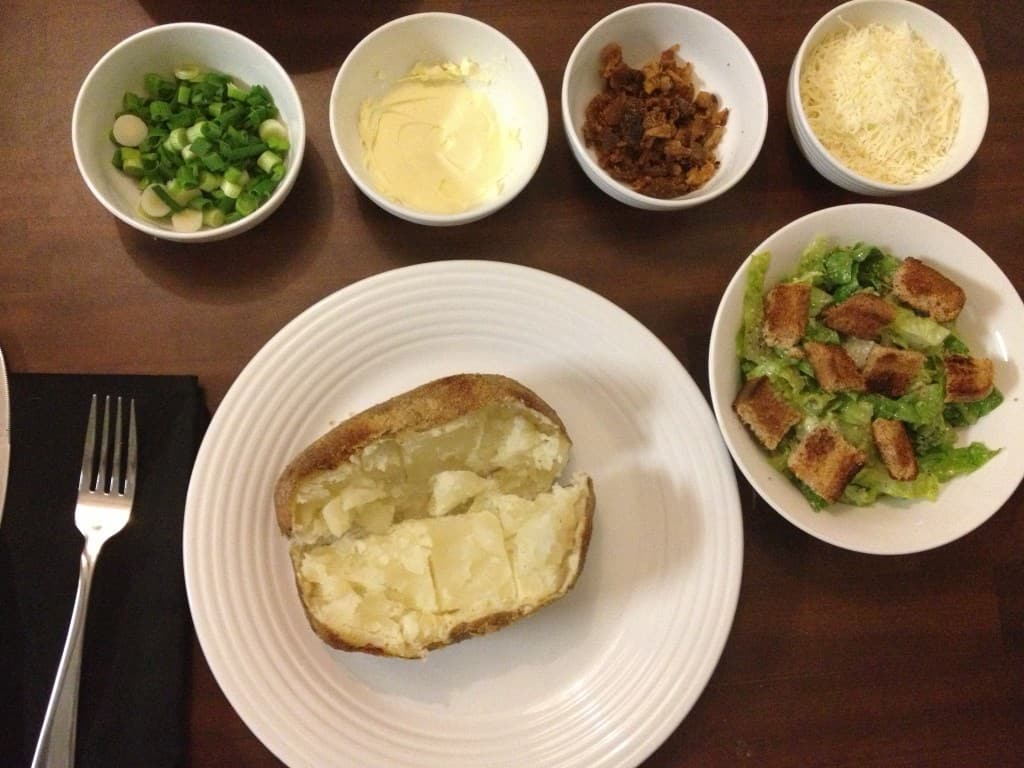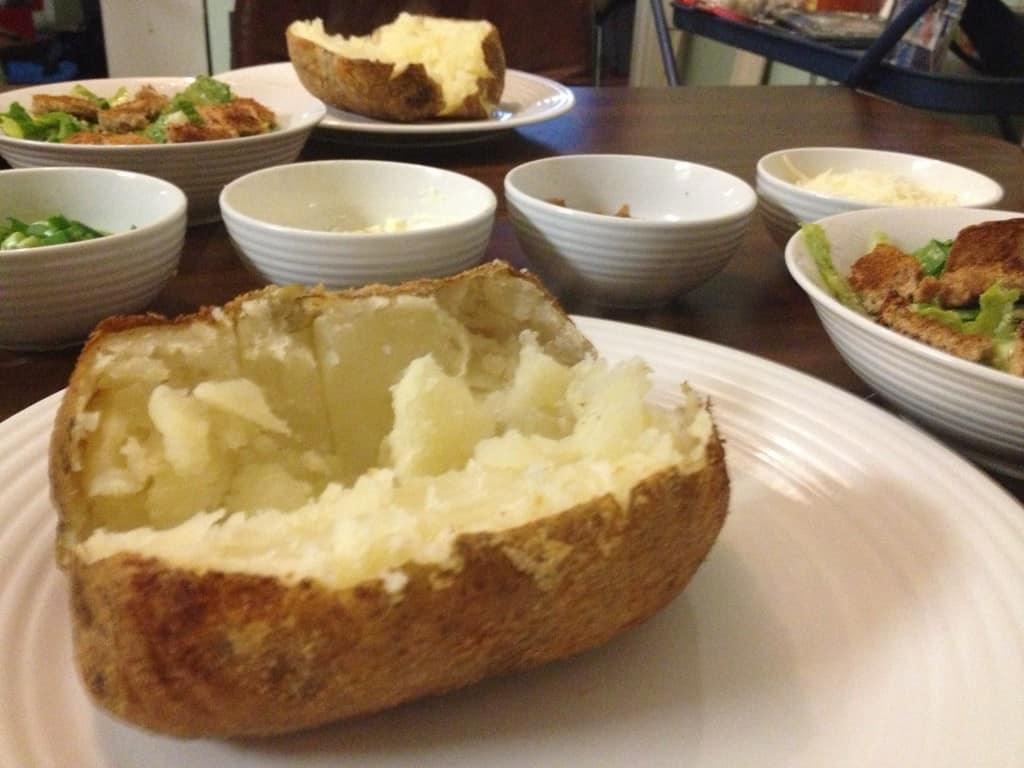 I love the crispy garlic skins with the fluffy cheesy insides!
What's your favorite comfort food?