Thanksgiving food is great, but sometimes the holidays can get a little overwhelming for your waist line. Between parties, family get togethers, and work luncheons, that's a lot of meat & potatoes. And don't get me wrong – I love to eat. But sometimes, I get feeling a little full of heavy meals. If you're like me, you might enjoy making some of your leftovers into a yummy, yet filling, salad.
Thanksgiving Leftovers Salad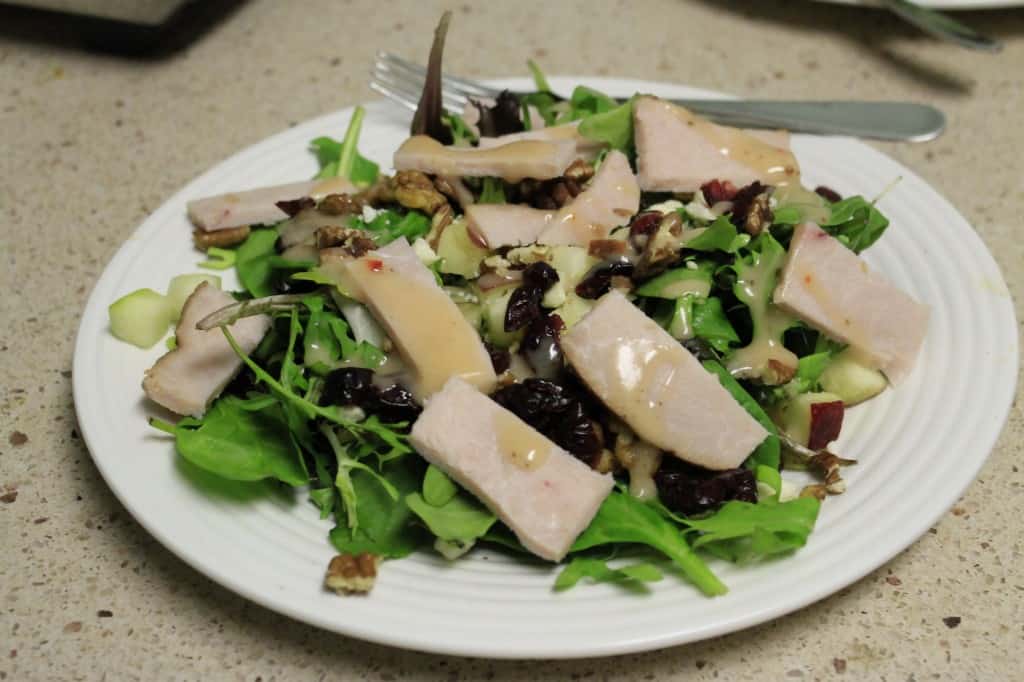 Lay out a bed of lettuce on your plate. I recommend spring lettuce, but romaine or spinach would be yummy as well.
Top it with leftovers! I used cranberries, turkey, walnuts, feta cheese, and cubed apple. You could also add corn, green beans, beets – whatever you have on hand!
For a festive dressing, blend cranberry sauce into your favorite vinaigrette! You can't go wrong.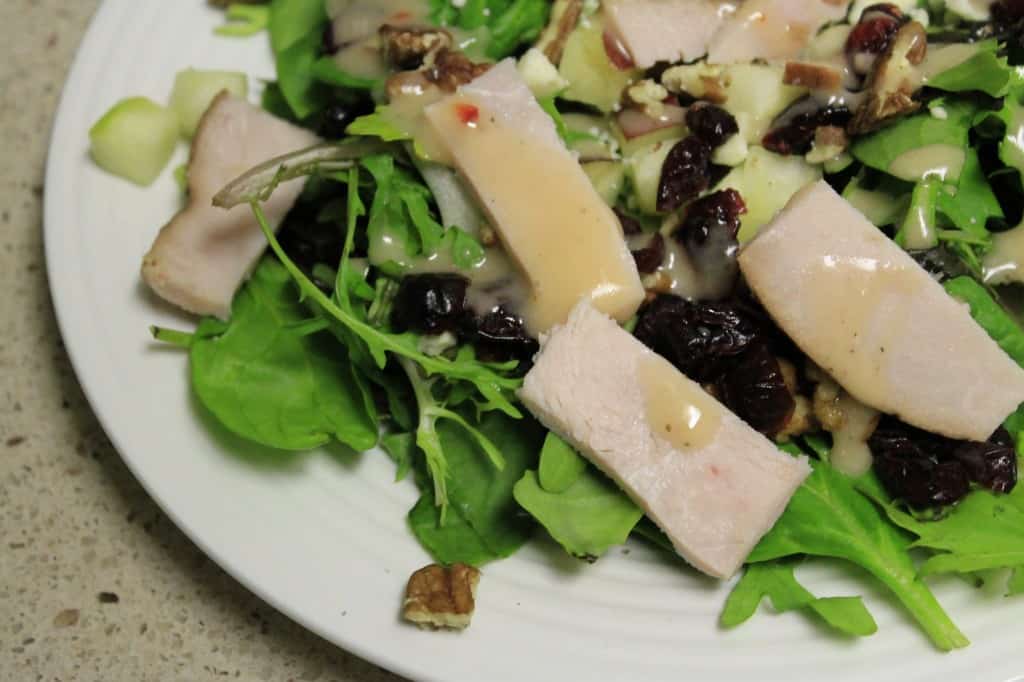 Anybody else planning a light Thanksgiving inspired meal? Don't worry, this is in addition to my regular meal, not instead of it!