With the upcoming most-fatty-holiday-of-the-year, we wanted to share an idea on how to spruce up your Thanksgiving leftovers that you'll be eating for a week. I love the first four plates of Thanksgiving dinner I eat on the actual day, but I also love the leftovers the next few days. I have also learned several ways to eat the leftovers over the years. One of my favorites is to make Thanksgiving leftovers burritos.
It's pretty simple. What do you need? Any and all Thanksgiving leftovers and a burrito shell. Simply throw everything in the shell and roll it up. I like to layer it similar to a regular burrito starting with stuffing and then adding the turkey and then all the toppings.
(for this demonstration, I used turkey from a package and other store-bought ingredients since I don't actually have Thanksgiving leftovers yet, but I will be doing this again this weekend for real!)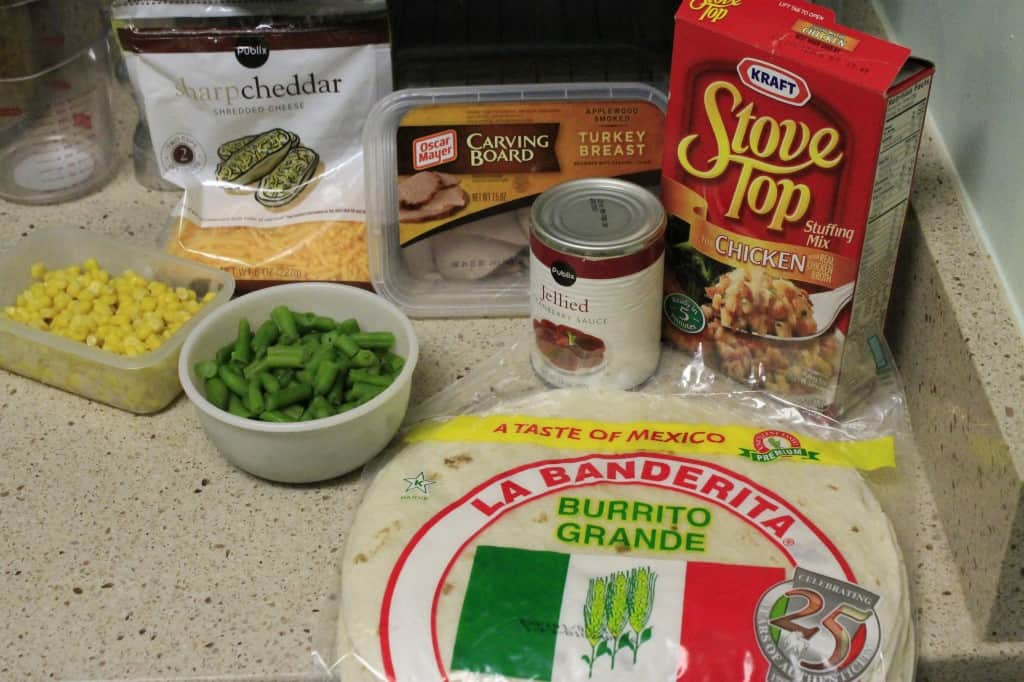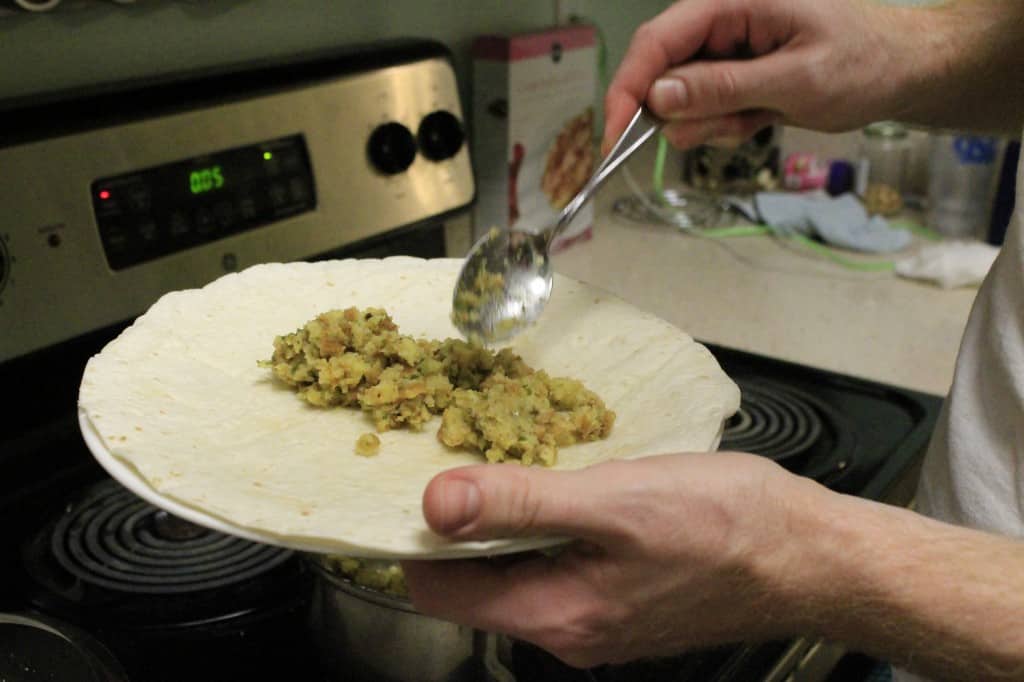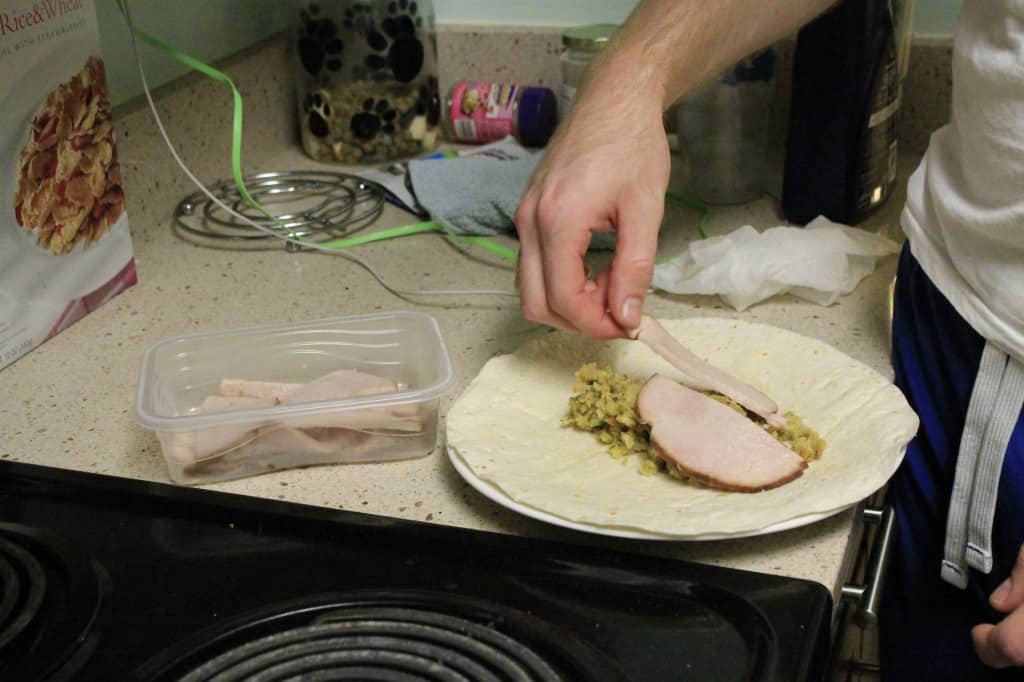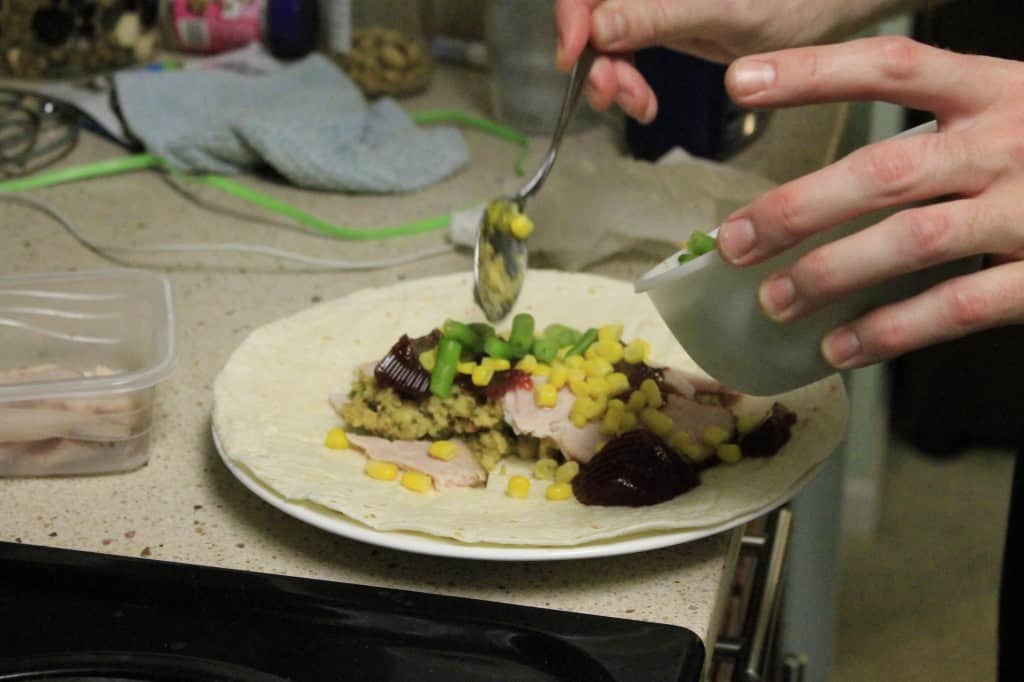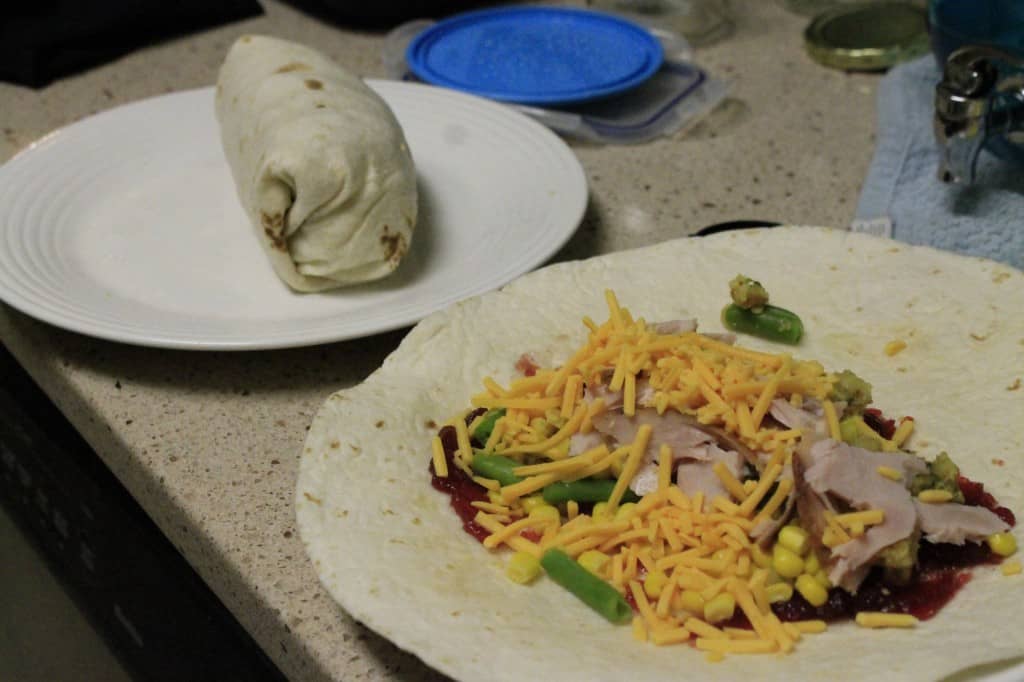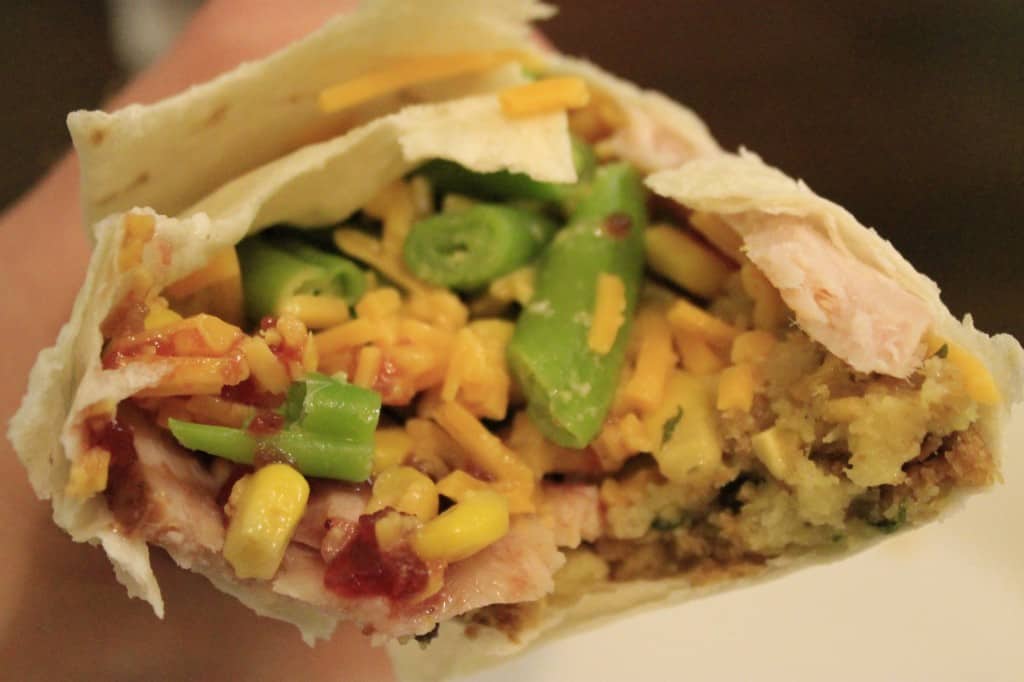 I mean, how freakin' good does that look?! I promise it tastes amazing too. You get all the wonderful flavors of Thanksgiving in each bite you take.
Come back on Friday after you've done this and tell me what you think!