By now you've probably seen the commercial of the elderly couple who talk about how hard it is to clean in their house and then a big green Swiffer box shows up on their doorstep and it magically saves the day! They are able to clean super easy and it's great. Well, that recently happened to us! As a matter of fact, we got an extra one to share with a friend too!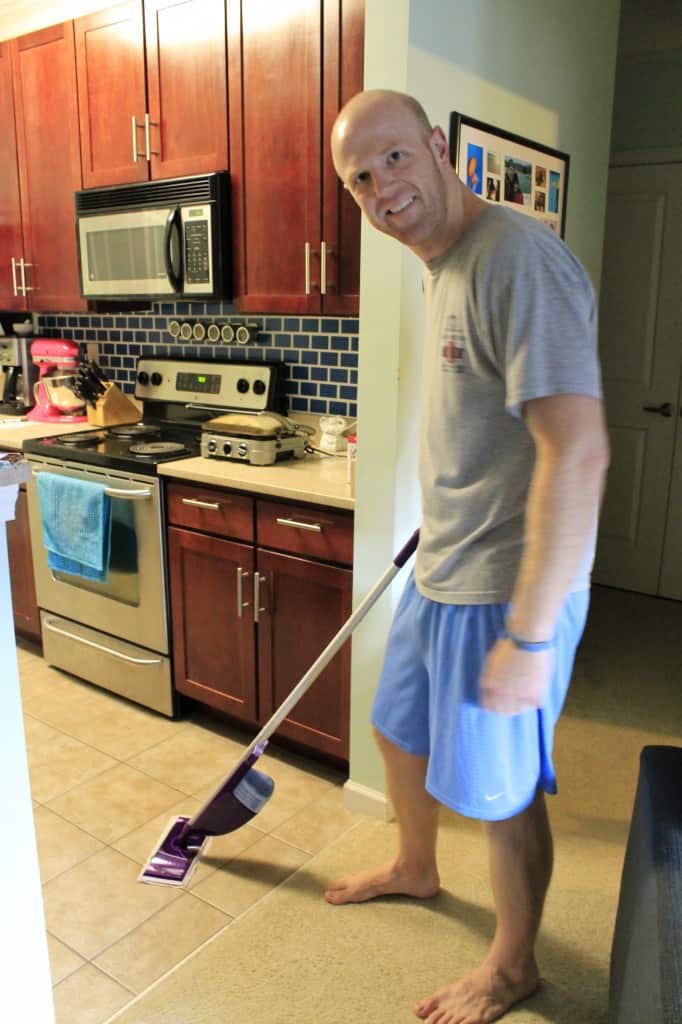 The big green box included a brand new Swiffer Wet Jet, 10 disposable pads, a container of cleaning solution and the required four batteries. Everything you would need to clean up a mess.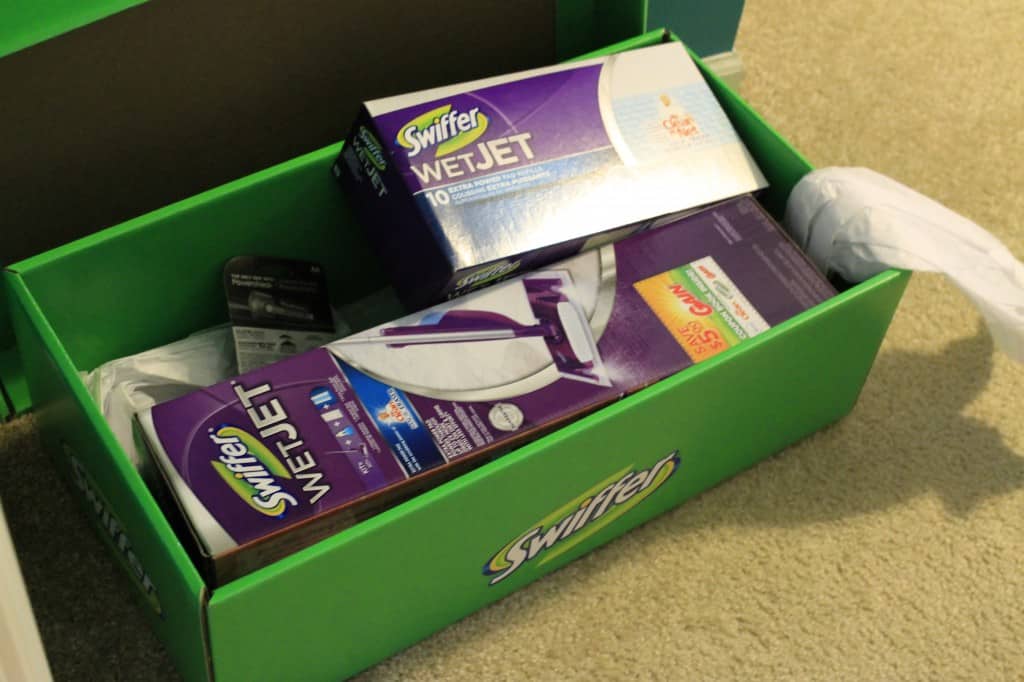 I'm a very tidy person, but I have to be honest for a minute here and say that we have never cleaned the floors in our kitchen or bathrooms. Yeah, pretty gross. We've occasionally cleaned them by spraying cleaning spray on the ground and wiping them down with washcloths, but that doesn't really do that trick. For us, we didn't want to have dirty old mops lying around, so we just never bothered. The Swiffer came at the perfect time. It's a perfect solution for making cleaning easier and now we can make sure to clean on the regular.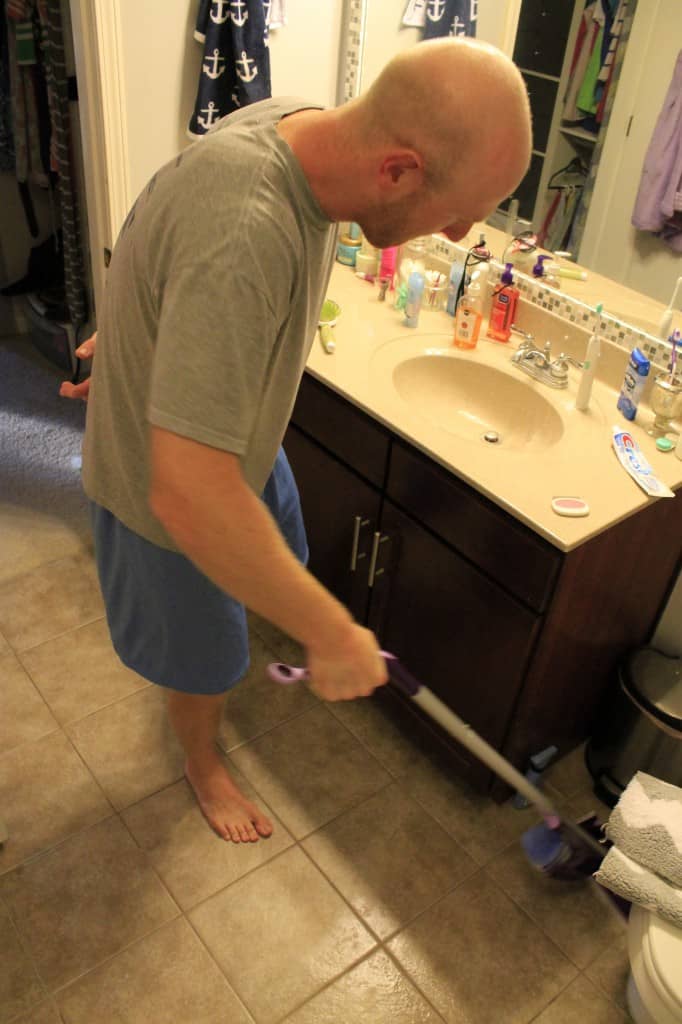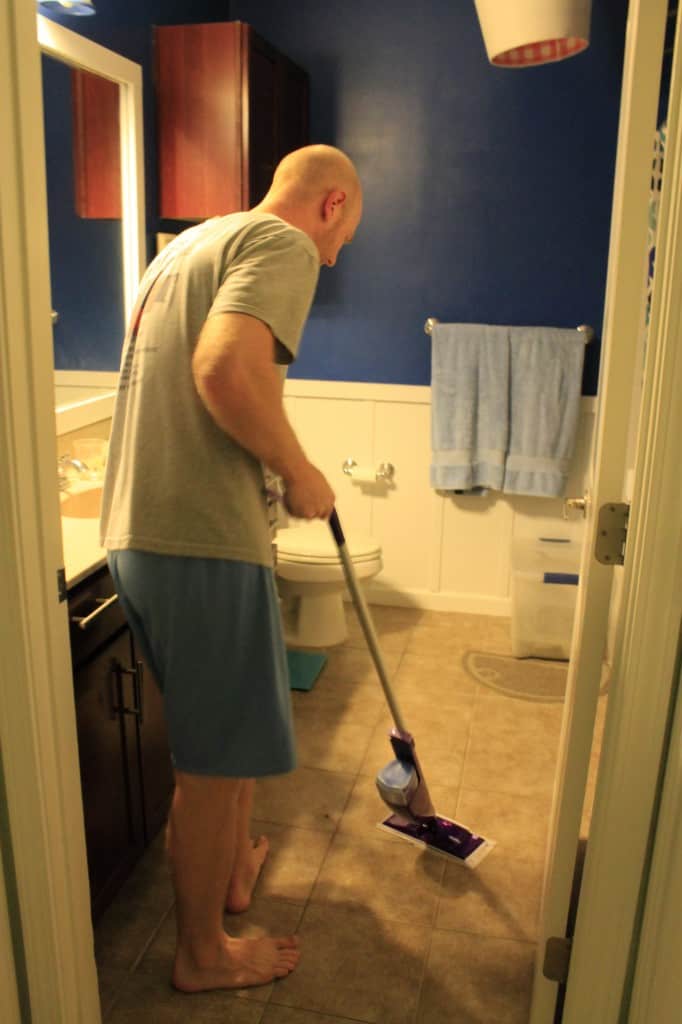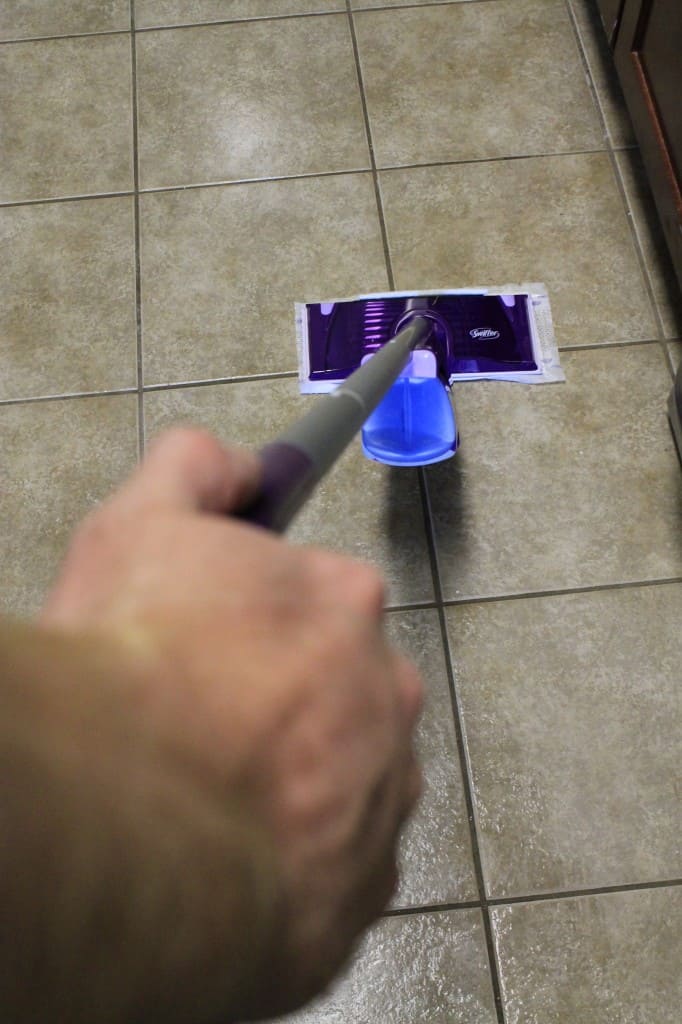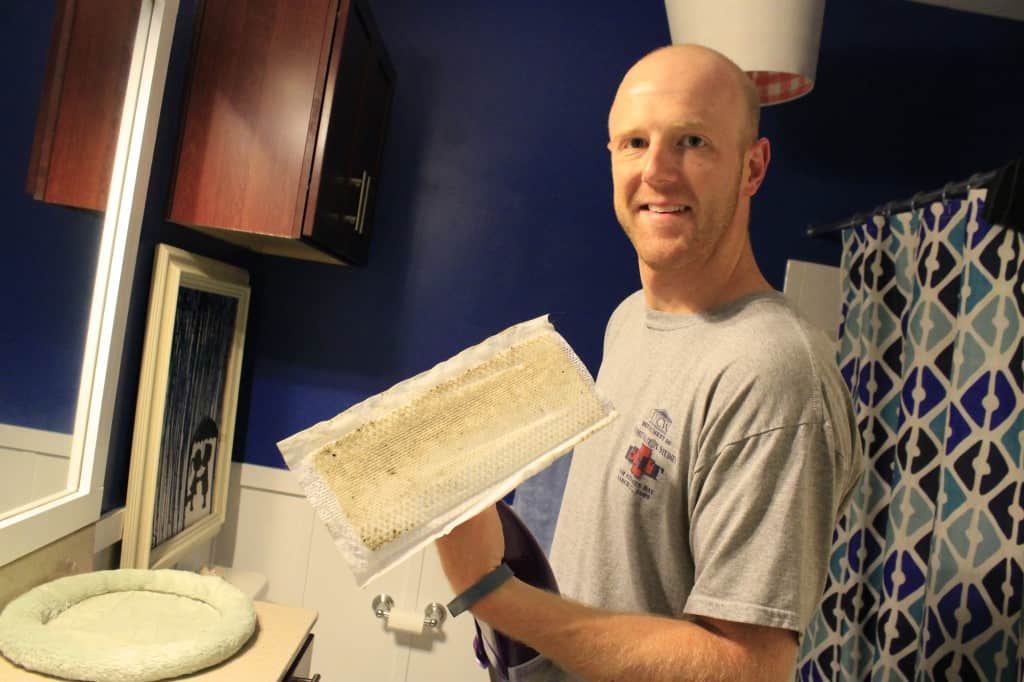 Basically, I plan to be just like Eric Stonestreet from Modern Family.
Also, as I said, when Swiffer selected us to try out the new Wet Jet as part of the Clever Girls Collective (they were looking for male opinions this time), they also sent one to us to give to a friend to try. I immediately thought of my buddy Adam. He and his wife have two young kids and two dogs, plus an entire downstairs of hardwood floors, so they have a lot of cleaning to do and could really use some time-saving measures.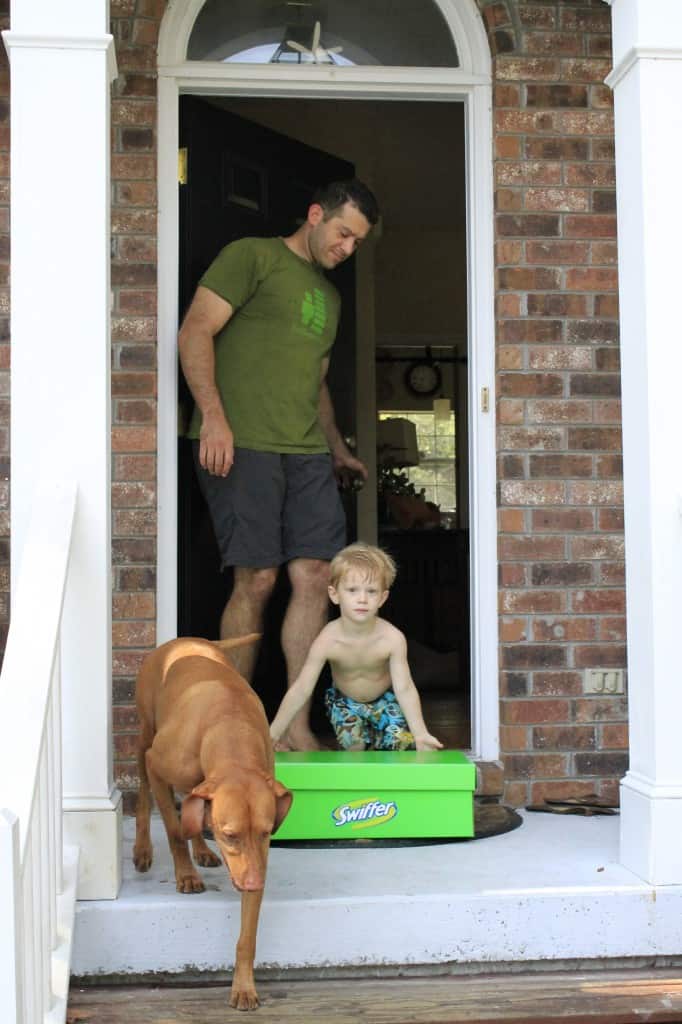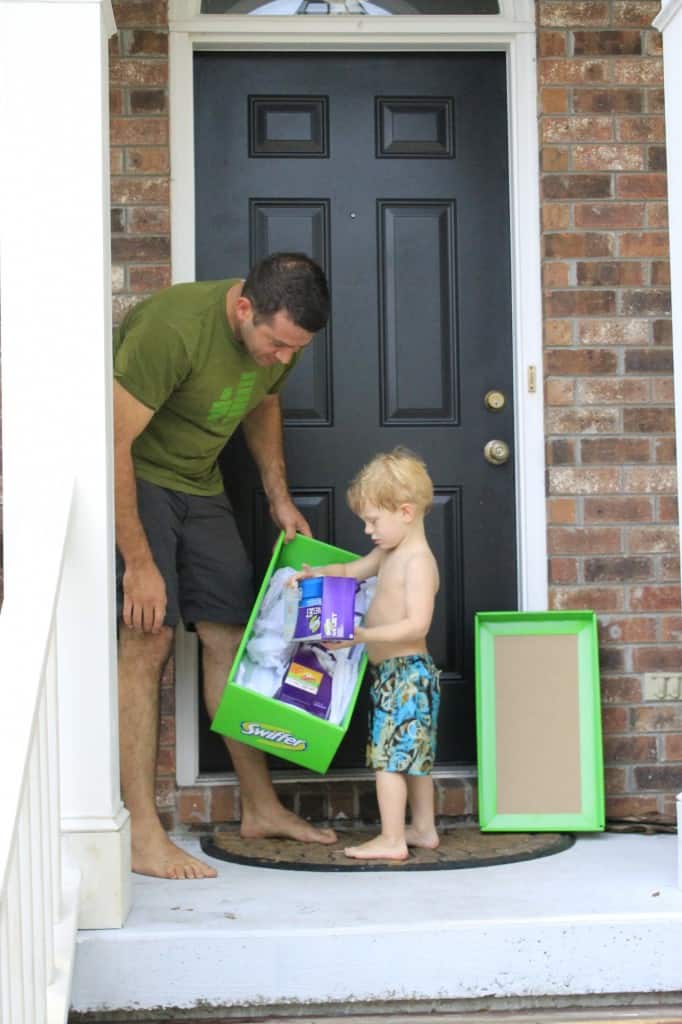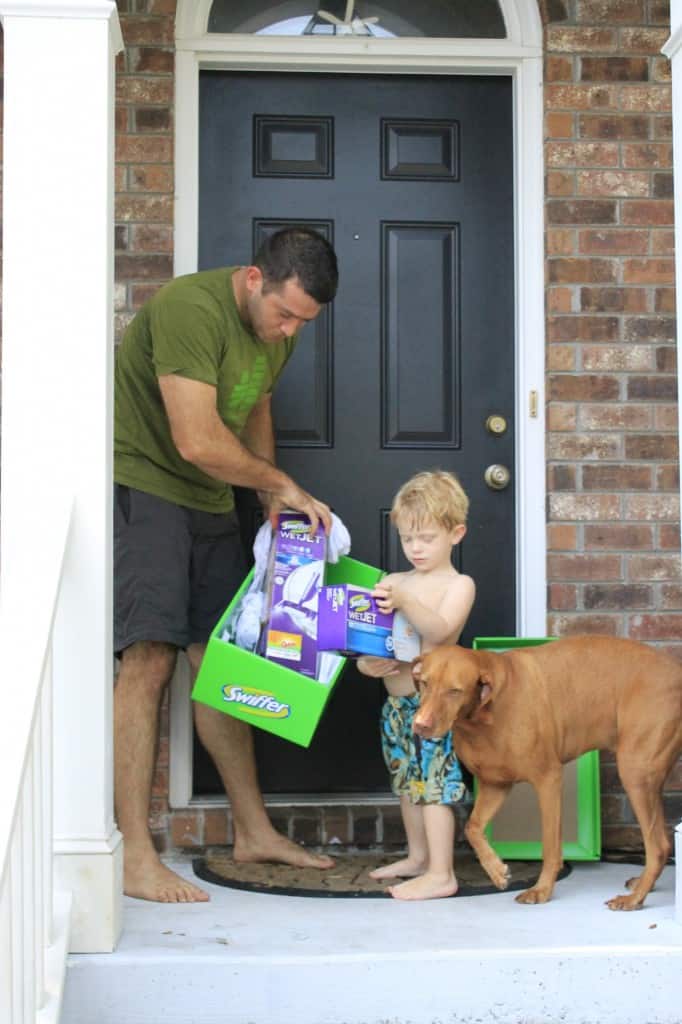 Adam was really surprised and pleased when we dropped off the Swiffer Wet Jet at his house. He went right inside and tried it out.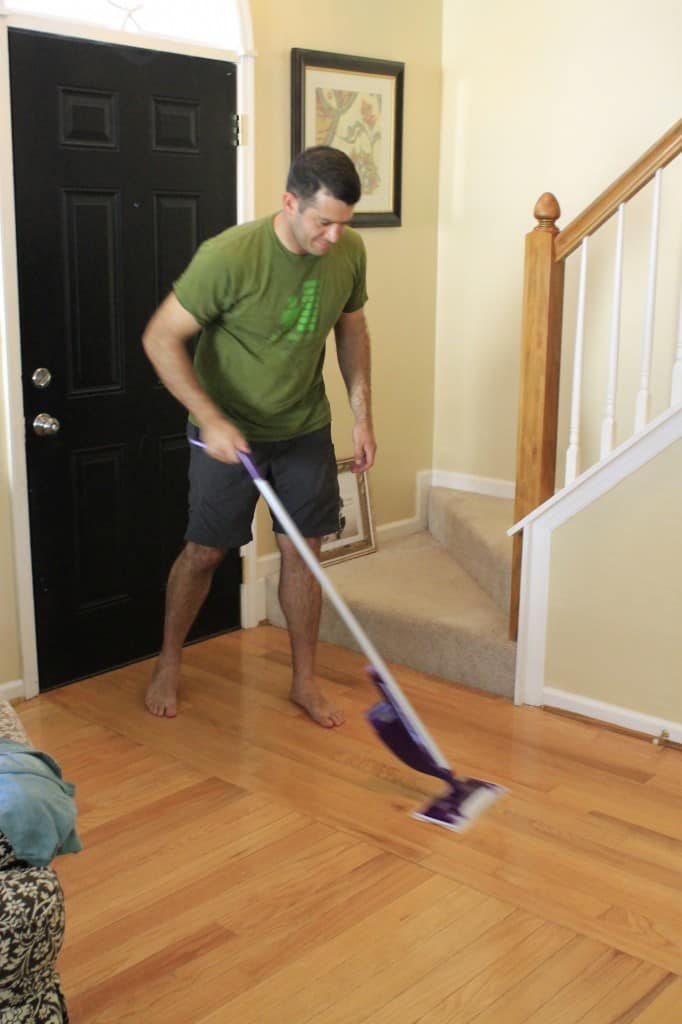 We even let his three year old son use it to show how easy it was.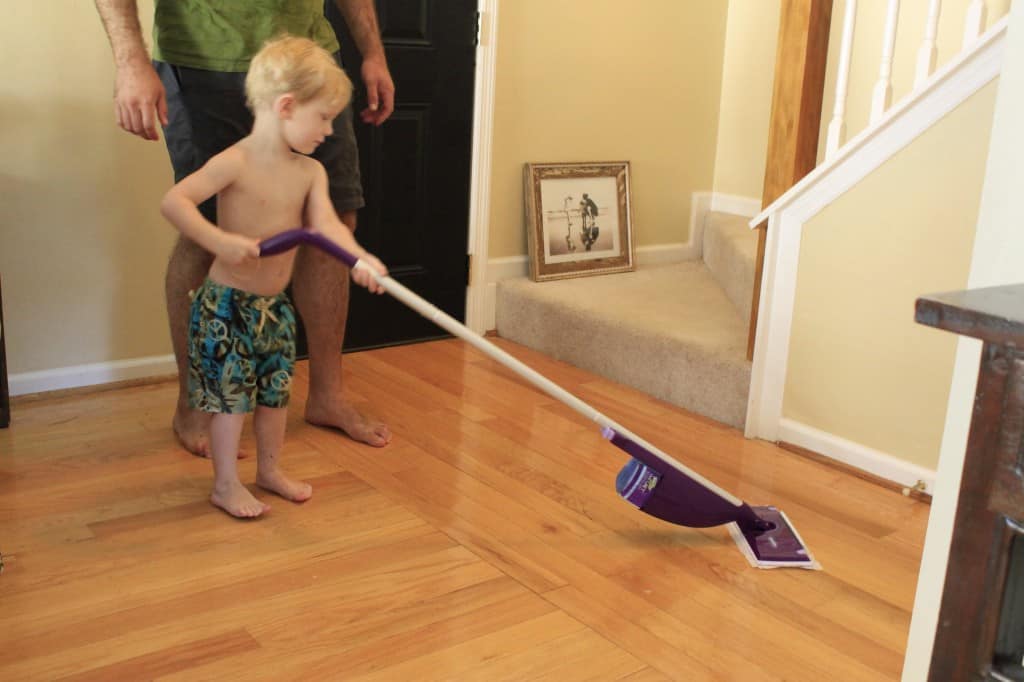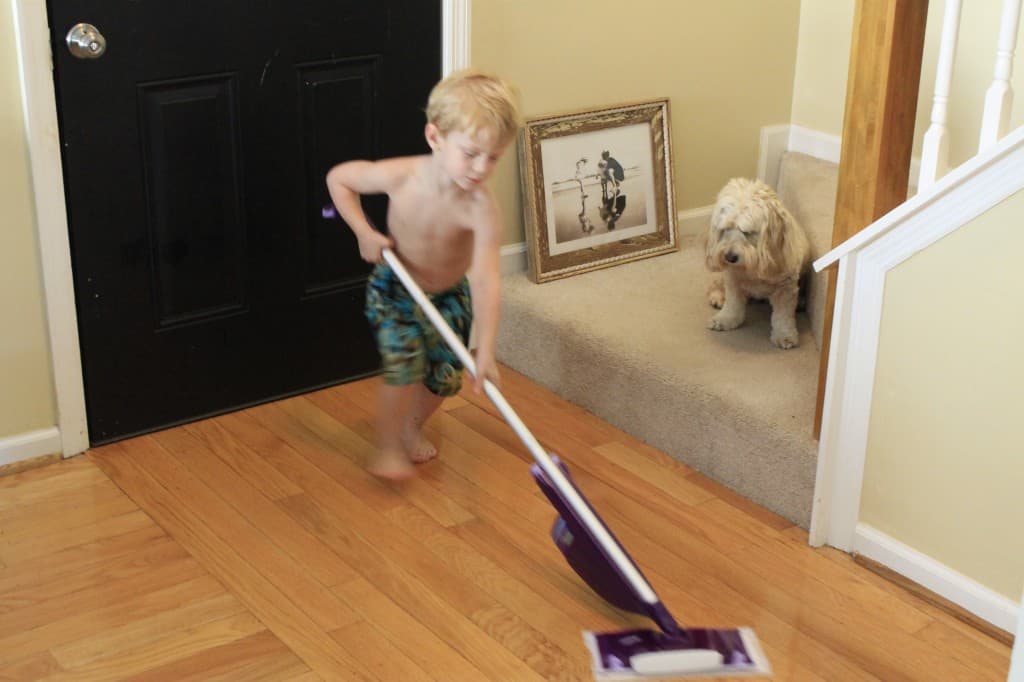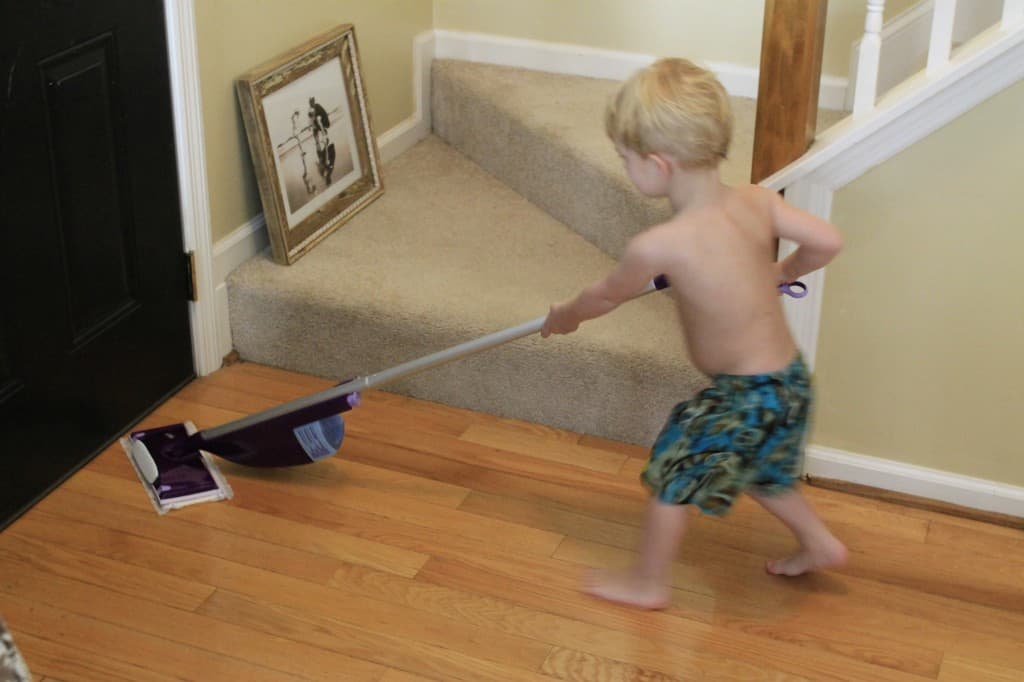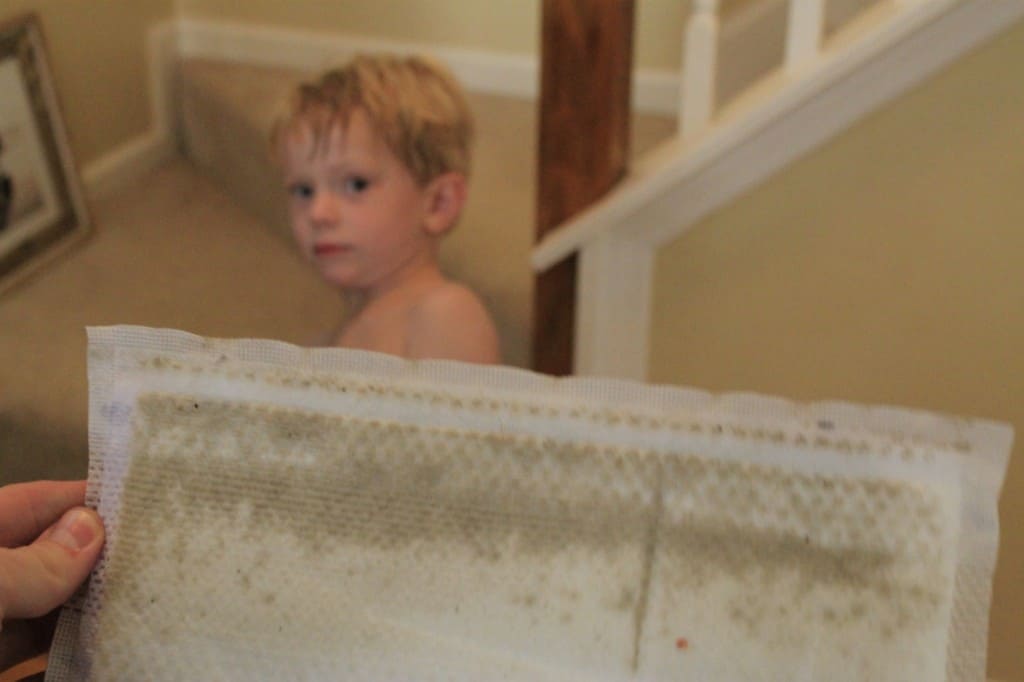 Swiffer really makes it easy for anyone in the household to pitch in to make cleaning a little bit happier and a little bit better, leaving you with time to enjoy what actually matters in life. I can honestly say that I am truly excited to have this Swiffer Wet Jet in my life because, being the neat freak that I am, it has always weirded me out knowing how dirty those floors are. Now, I'll be able to clean them quickly and easily
If you're a big fan of social media, be sure to check out the #SwifferEffect and #BigGreenBox hashtags to check out other people's stories.
Do you use a Swiffer Wet Jet in your home?
*note- we were selected to participate in a campaign to give a male perspective on the Swiffer Wet Jet, but these feelings toward the product are genuine.
I was selected for this opportunity as a member of Clever Girls Collective and the content and opinions expressed here are all my own.