The Superbowl might not have ended (or really gone at all) like we wanted it to, but we still enjoyed celebrating the Panthers great season with some friends and food.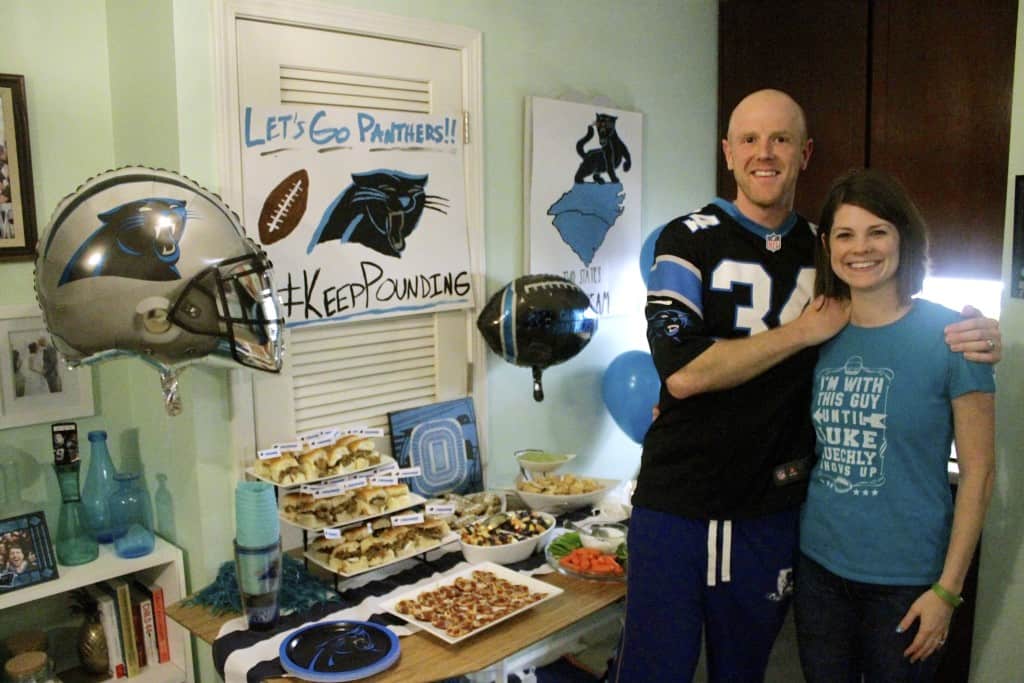 We set up a food buffet on our kitchen table. We just rotated it and extended both leaves to transform it from a square to a rectangle. We topped it with a home sewn runner from our wedding and decorated with hand painted posters (a fun activity for the night before) and balloons that we picked up at the grocery store that morning.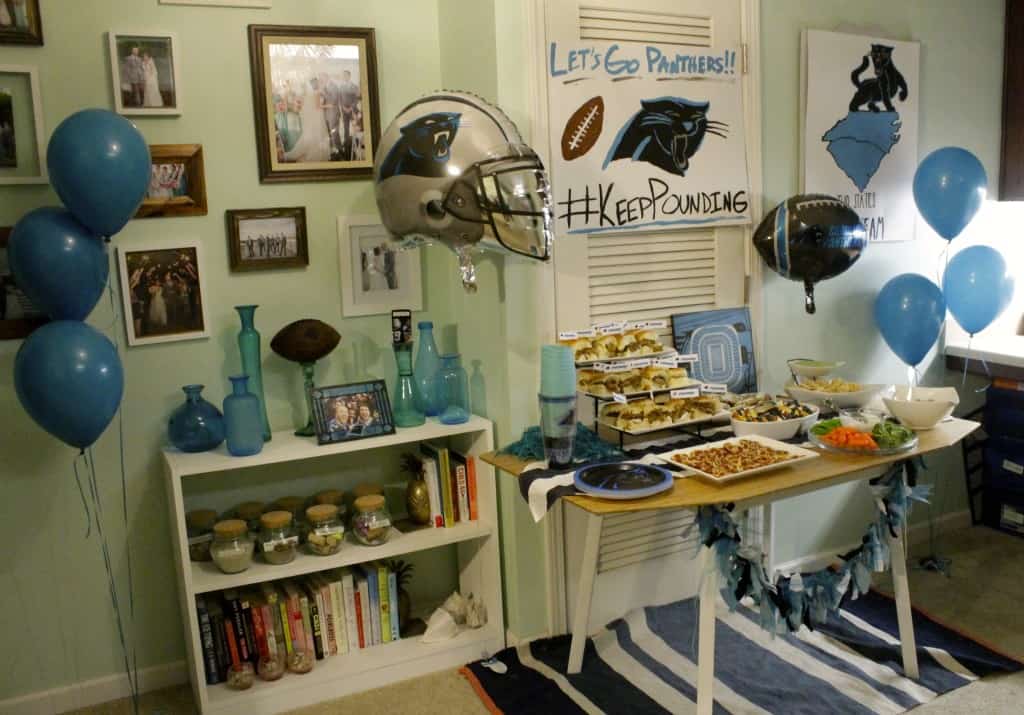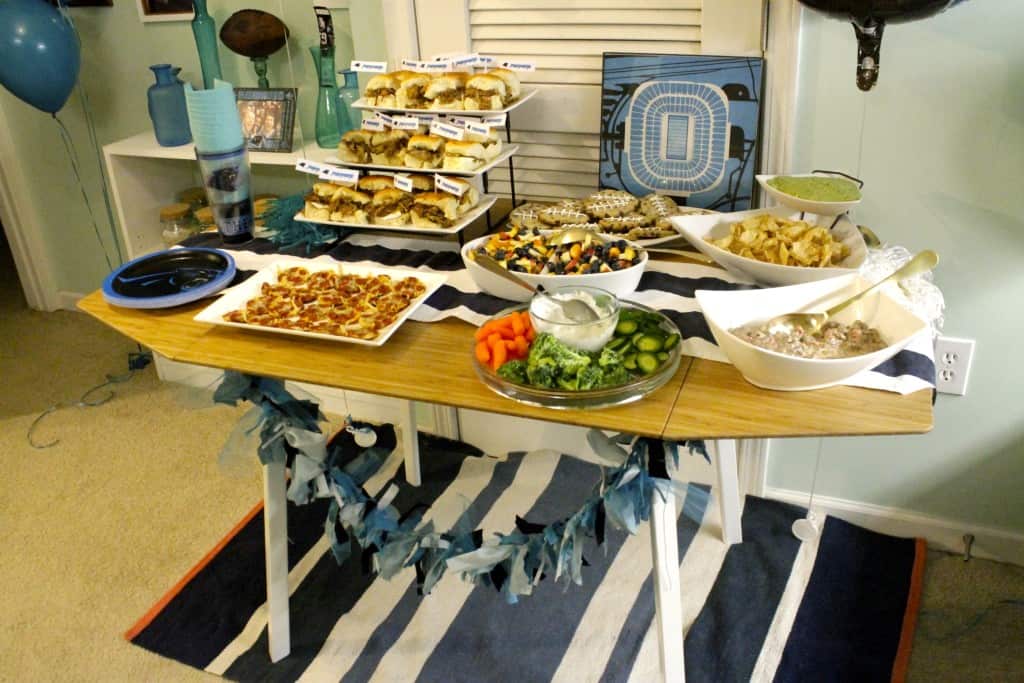 For the food display, we were so excited to put some of the platters that we registered for for our wedding to good use. I'm glad we kept some in Charleston (most are at our parents' houses until we have a bigger place.) I also pulled any teal or Panthers decor items that we have and placed them around the food area for an extra blast.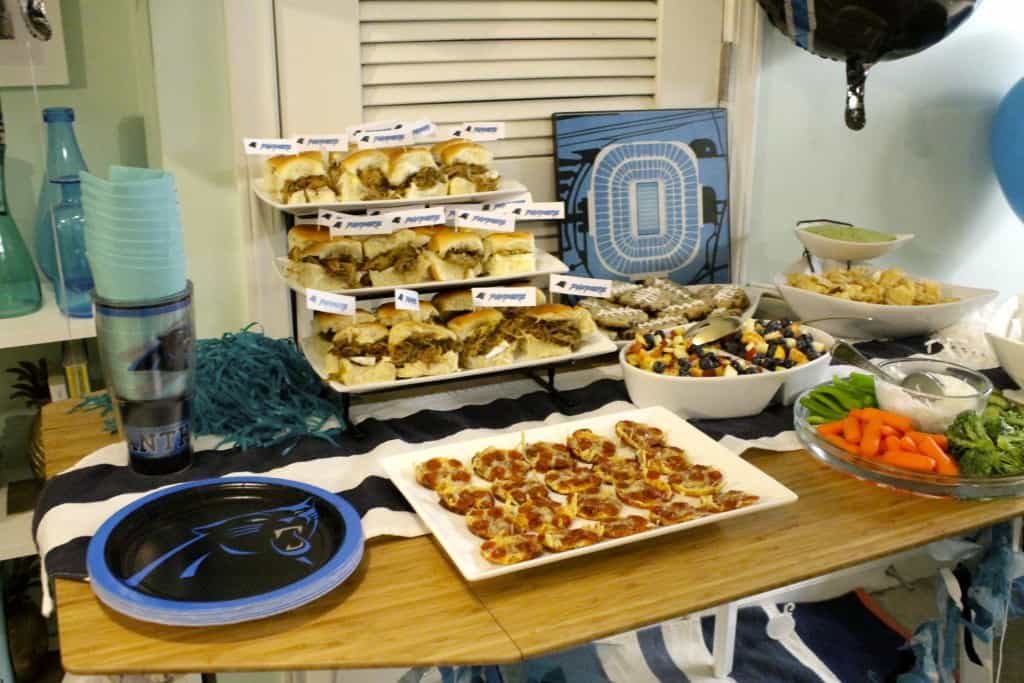 Our menu was:
South Carolina style pulled pork & brie sliders
Sean's sausage dip
Guacamole & scoops
Fruit salad
Veggie tray with greek yogurt ranch
Football shaped chocolate chip cookies
Even if the game didn't go our way, we still love the Panthers and had a blast. Keep Pounding & see you next season!