One of the great things about the condo is that this one came with an additional storage closet outside in the hallway. Problem is that with all the moving and reorganization, things that have been intended to go out into the storage closet have just been thrown out there and crammed into a spot. It basically looked like a bomb had gone off. So I dragged everything out in the hallway and attacked.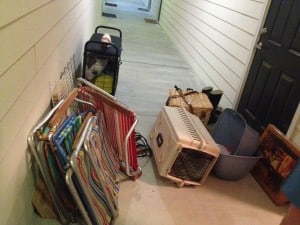 The biggest problem was that I had bought Morgan a storage bag for her artificial Christmas tree for Christmas. It used to be in the original box, but that was falling apart. Now, the storage bag was great, but still really big and taking up a lot of space. So I had an idea to hang the bag from the ceiling. I went to Lowe's and bought three wall-mounting bike hooks and put them in the ceiling.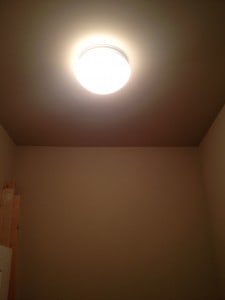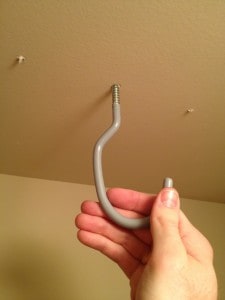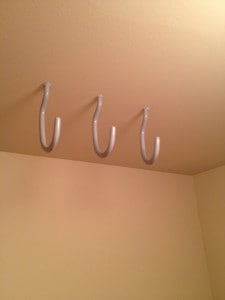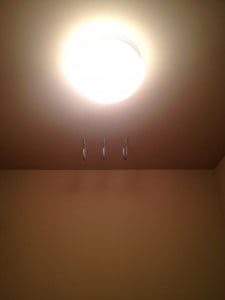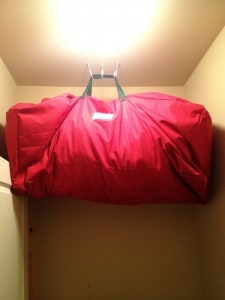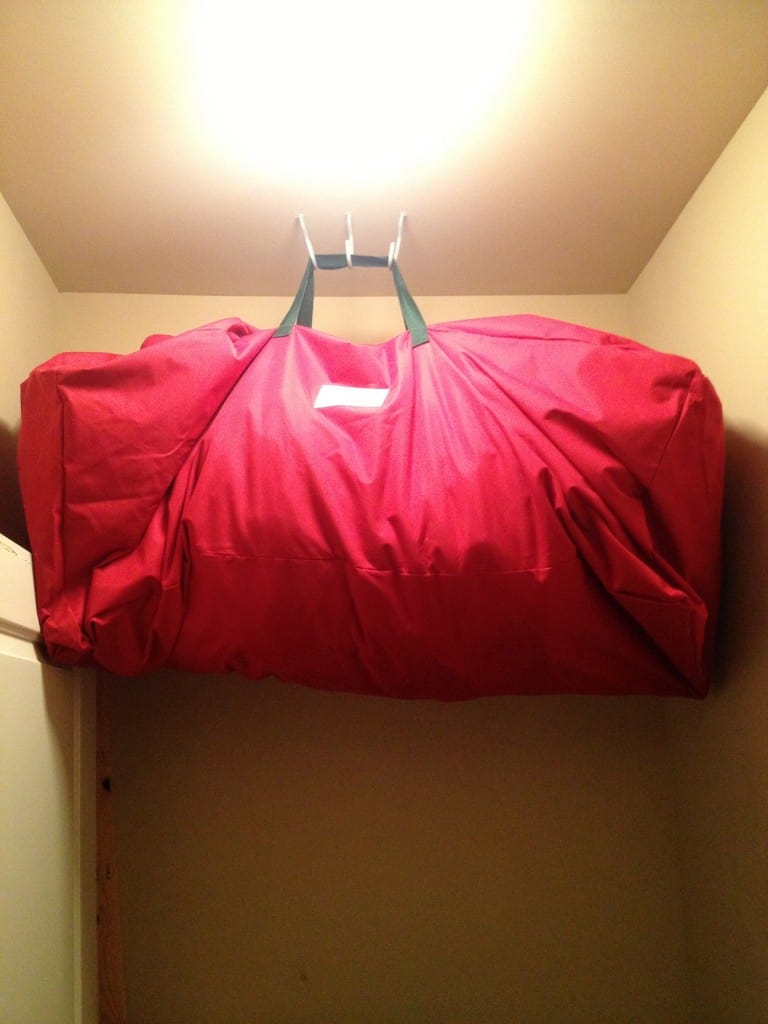 It works perfectly. The bag is hung up and out of the way and that opens up a lot of space on the ground of the closet. I then used my time organizing and throwing away things that were unnecessary to make the space useable so that we could actually go in there and get the things we needed. There are also the four doors that I took off of Morgan's closet when I built the closet system in there and we're trying to figure out what to do with them. Probably going to take them to Morgan's parents house, but for now, I think I was able to organize the closet pretty well, even with the doors.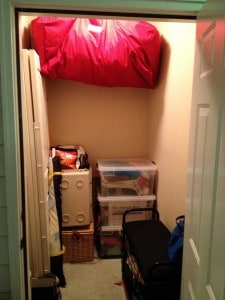 Can get to the sports in the bench and sit down on that to put on your dirty shoes. We can also get to the tupperware, cat box, picnic basket and beach chairs much easier. Next, I think I might add a shelf on the wall to get more things up off the ground.
How have you maximized space in your storage areas?