My self-described color scheme for our condo (and our wedding. and my wardrobe) is always mint green, shades of blue, and pops of coral. It's my favorite color combination for its preppy, coastal feel. But I was recently looking around the living room and I noticed… there's no coral.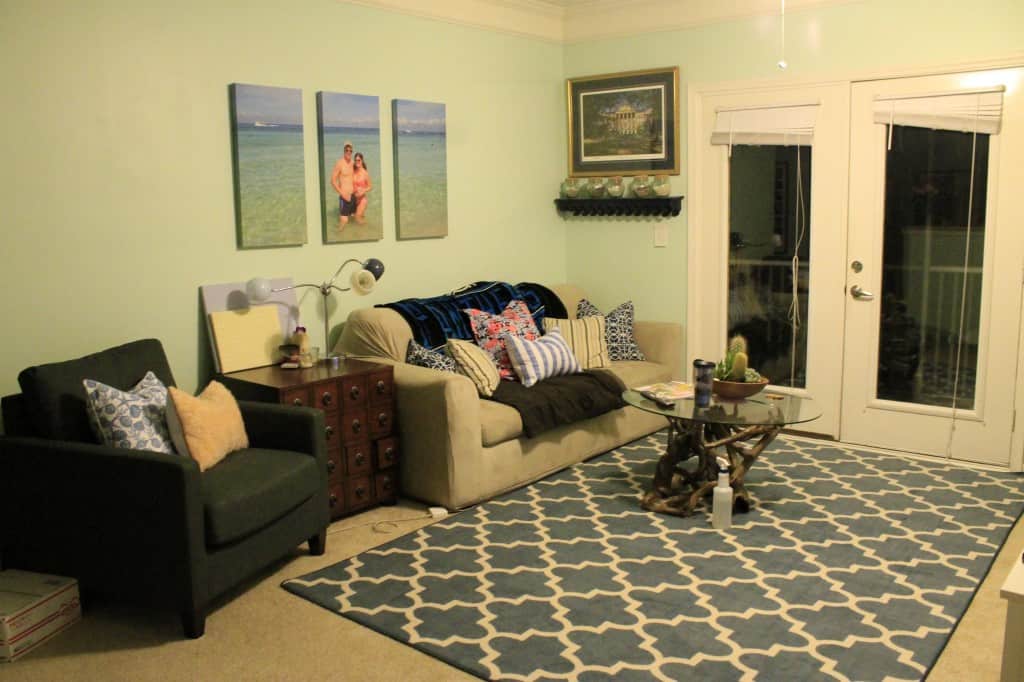 We had mint walls, a neutral couch (that I hate, yet I suffer thru), a blue rug, and lots of blue pillows and nick nacks. But no coral. Our dining room rug has a stripe of coral in it. And I made a pillow that I keep in the desk chair with a coral backing. But… no coral in the living room. Y'all know what that means – shopping time!
When looking for the perfect pop of coral, it's important that it not be too pink or too orange. You have to get it Goldilocks (just right). The perfect shade of coral goes with blues and greens and grays and neutrals – heck, coral basically is a neutral 😉 But the trick is to pic about 3 pops per space. Any more and it's no longer a "pop"!
I've linked up to a few of my favorite pops of coral for the home, but I need your help deciding what to get!
For your Bathroom: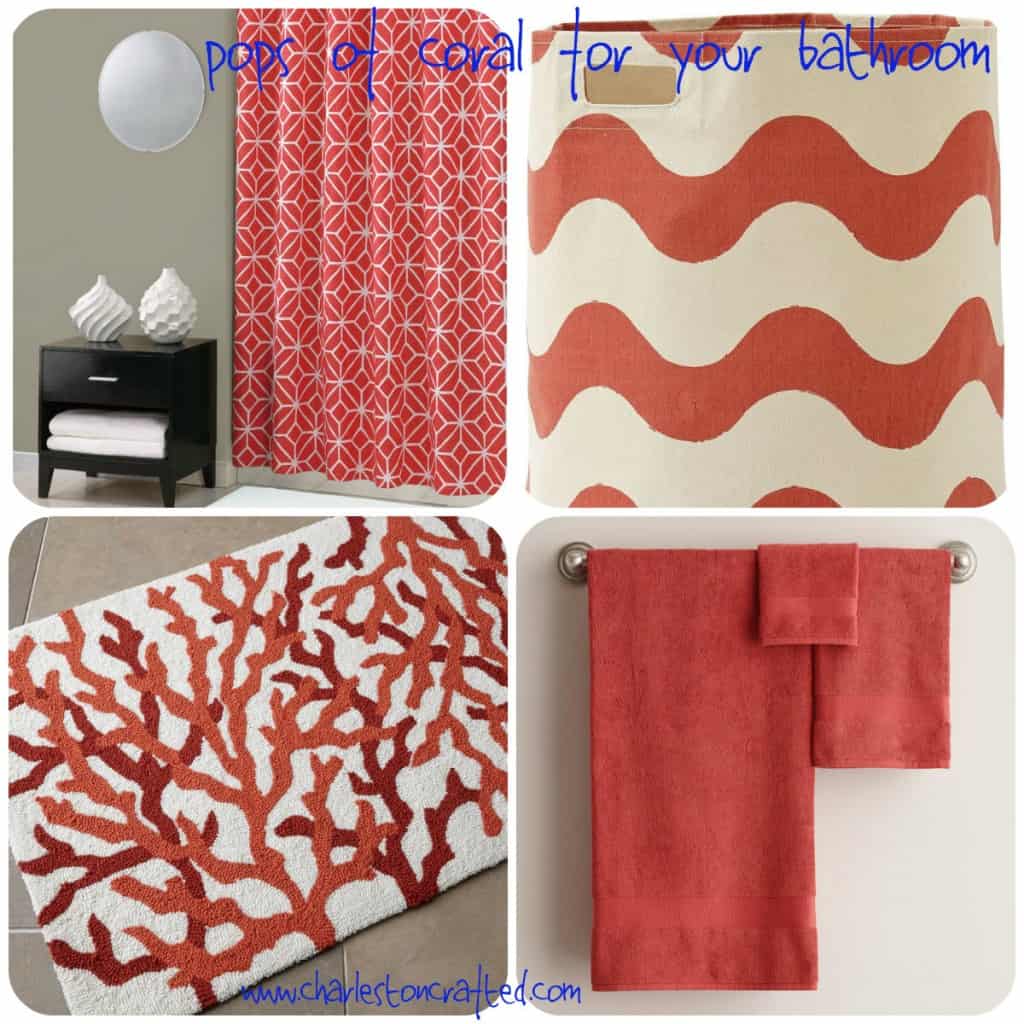 Geometric Shower Curtain // Zig Zag Hamper
Coral Bath Mat // Fluffy Towels
For your Dinner Table: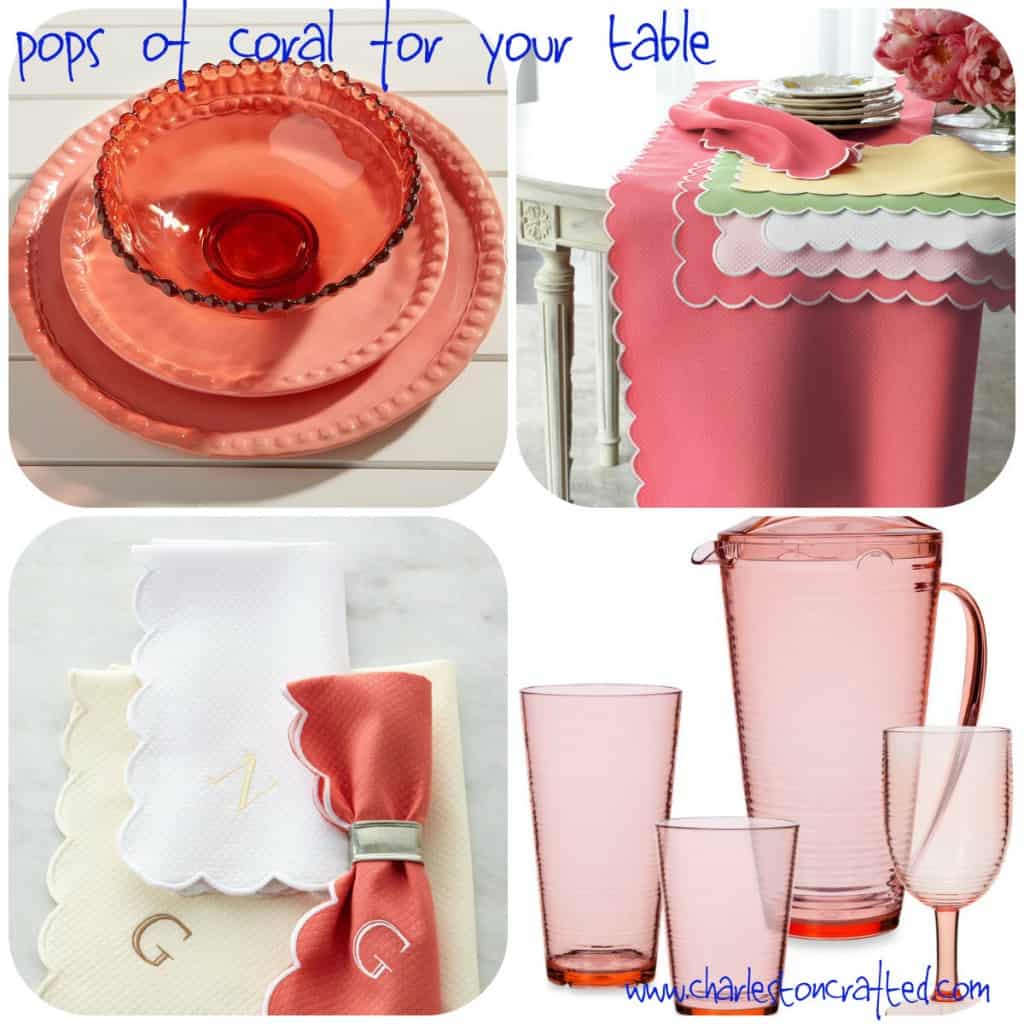 Pottery Barn Dishes // Scalloped Tablecloth
Scalloped Monogrammed Napkins // Ribbed Barware
For your Bedding: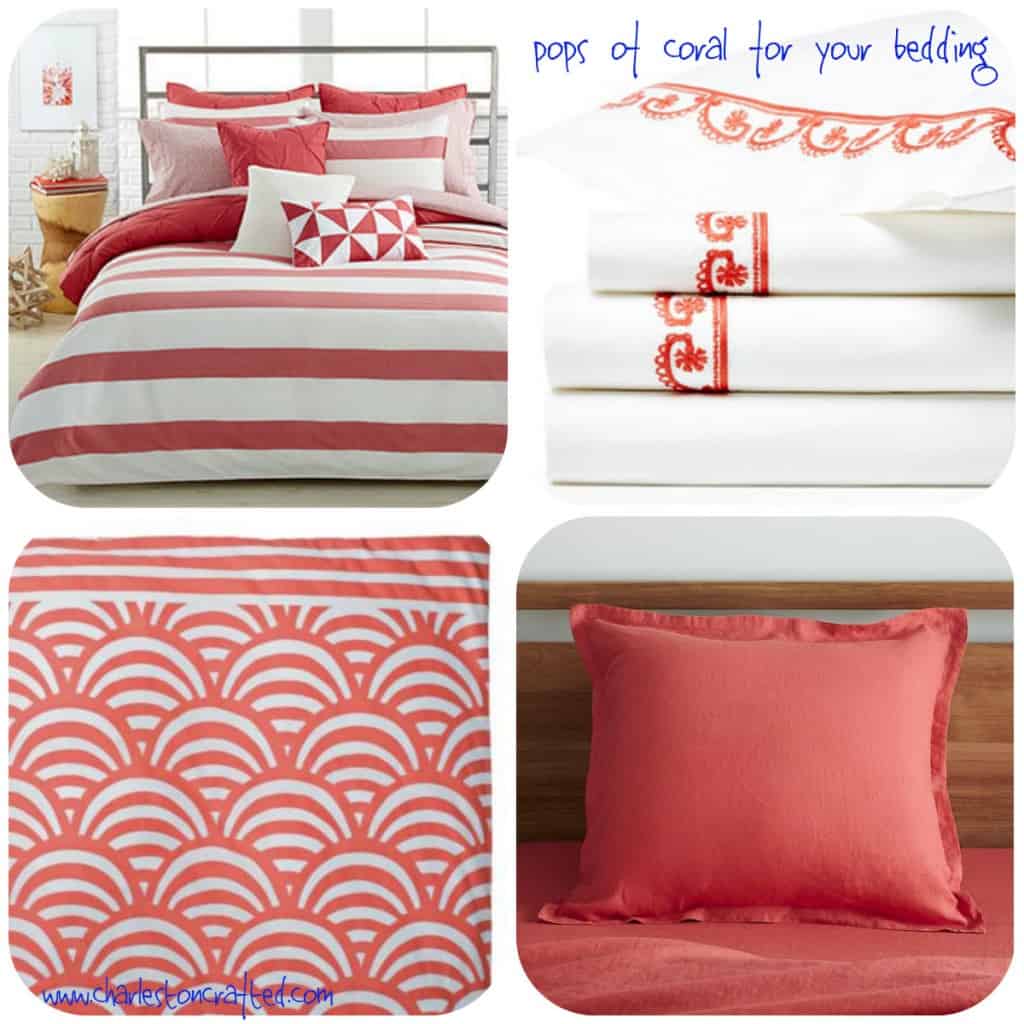 Striped Comforter // Embroidered Sheets
Scalloped Duvet // Bold Pillow Shams
For your Living Room: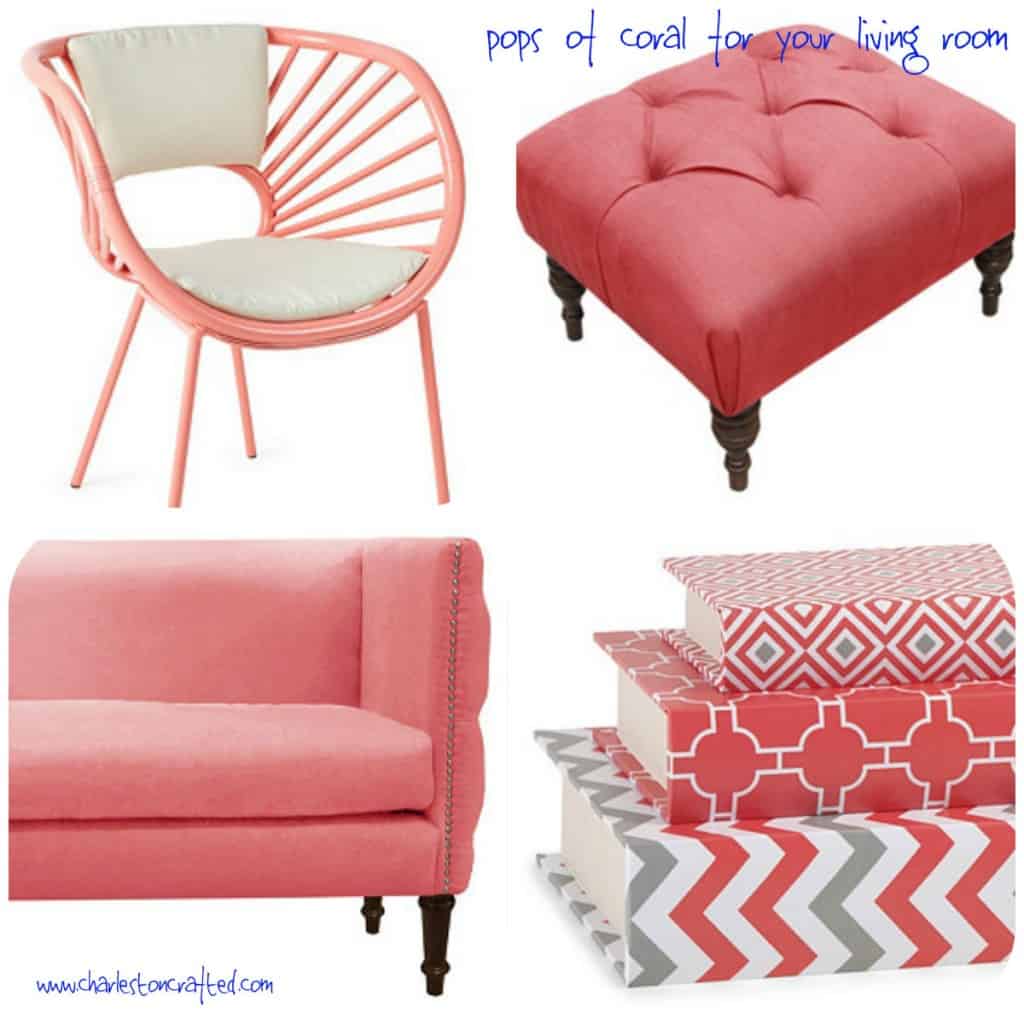 couch // book stack
For your Entryway: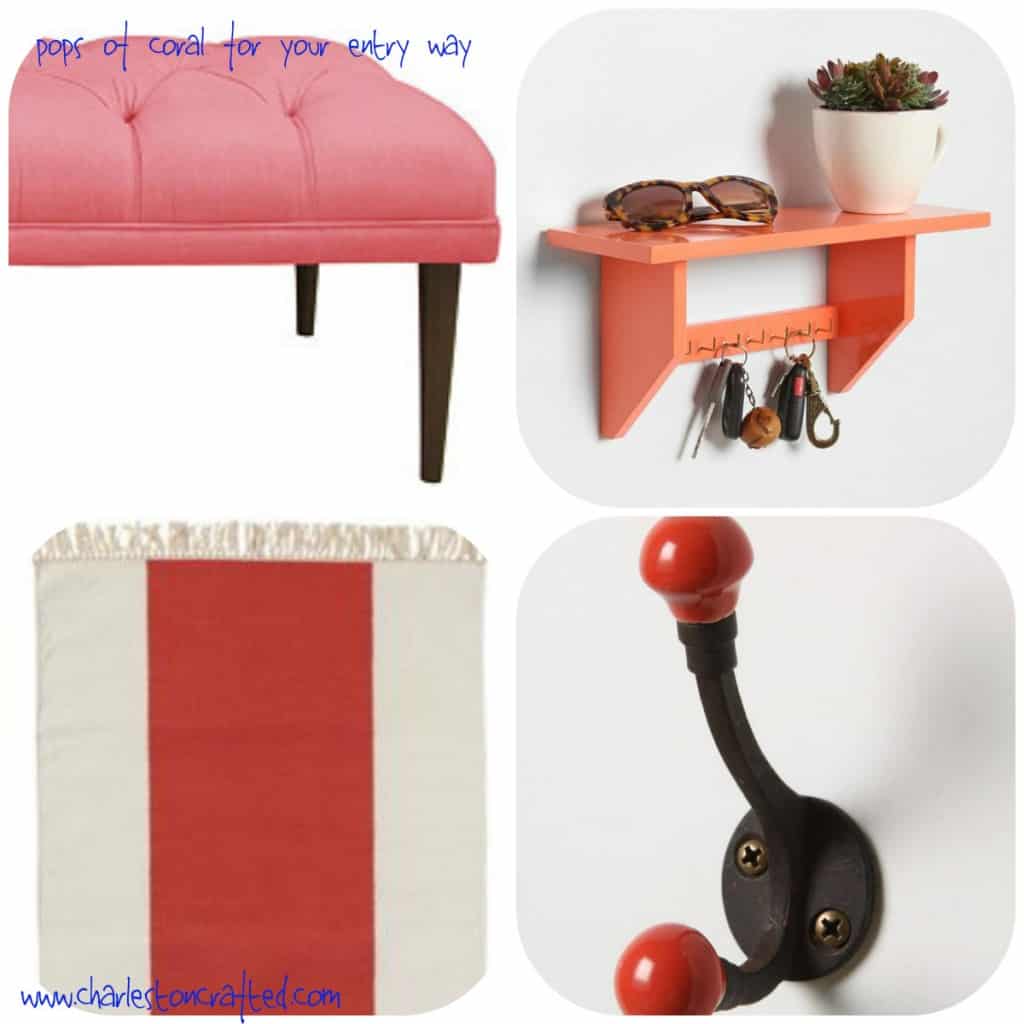 For your Desk: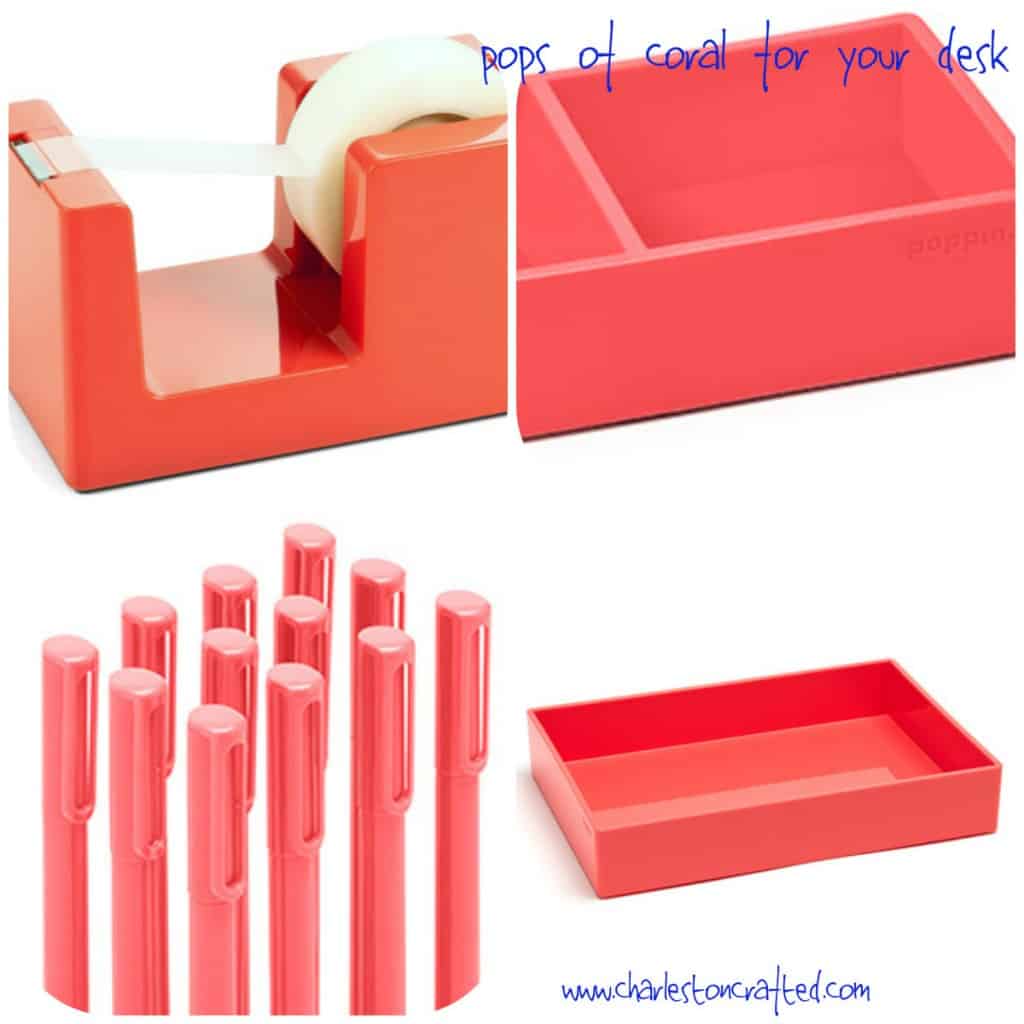 How do you have pops of coral in your home?!