We've been on a brewery kick since we went to Asheville a couple of months ago and did a day-long brewery tour there. We've been trying out a few of the local Charleston Breweries lately and haven't been disappointed. This past weekend we went to Revelry Brewing Company to try out their supply.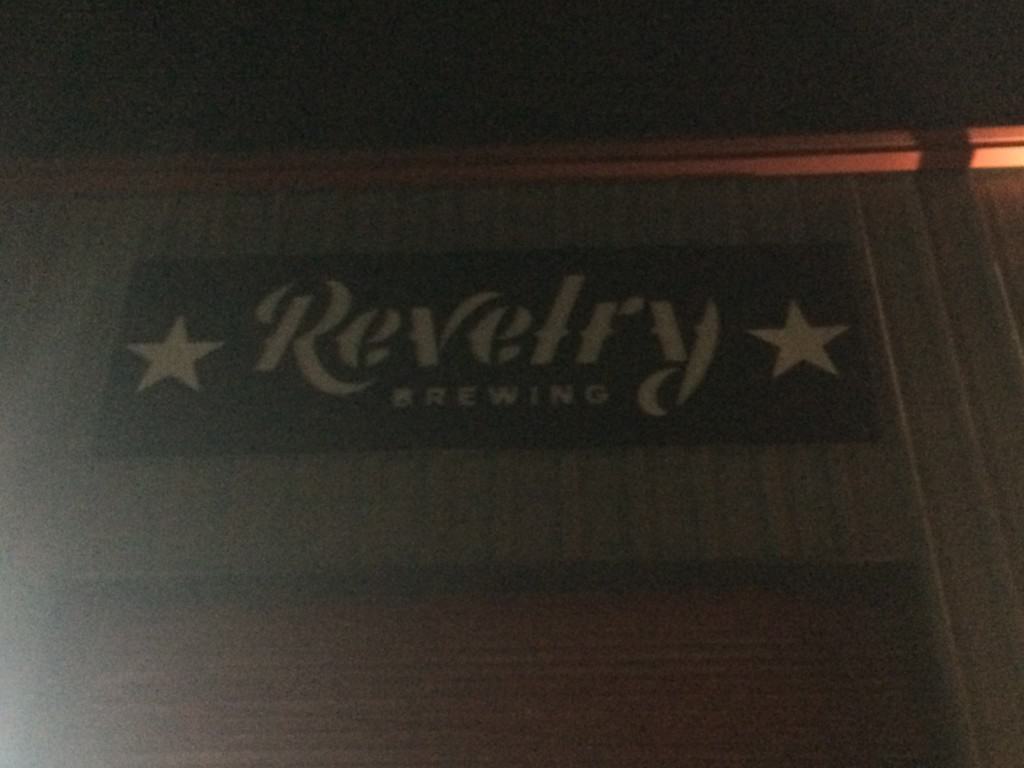 Revelry Brewing Company is located in downtown Charleston on Conroy Street, right past the base of the Ravenel Bridge and next to a local kickball field. It's off the main road, but it's easy to find. They house themselves in a warehouse that's connected to a gym and have their beer production vats right next to their bar. It's a pretty cool space.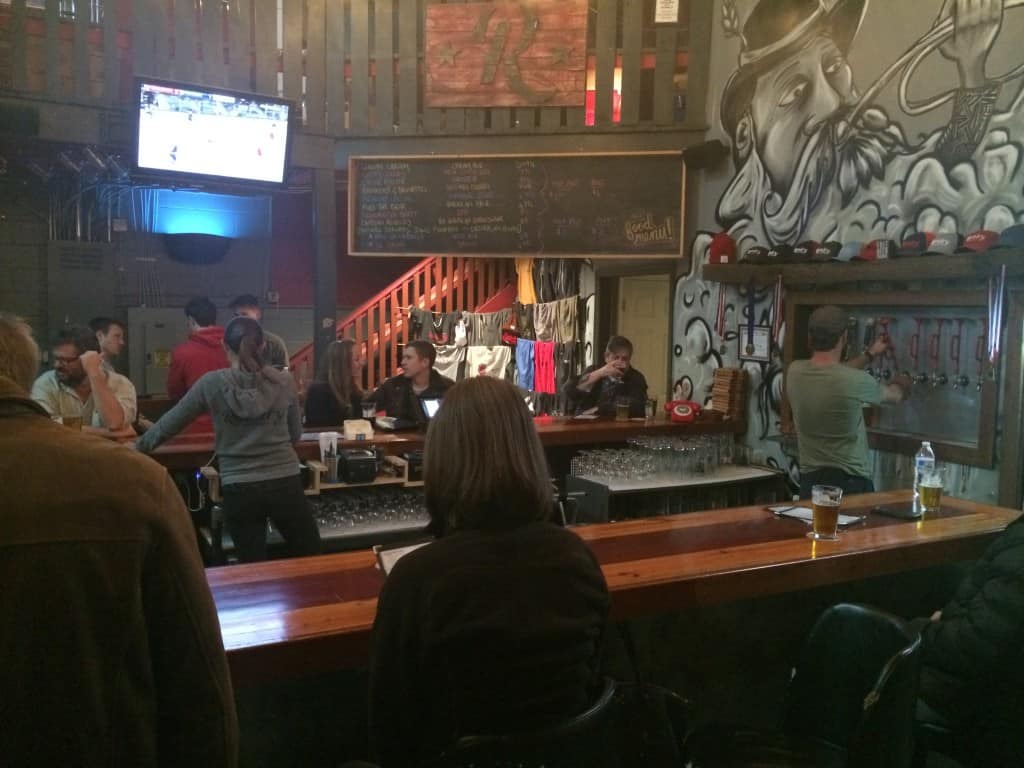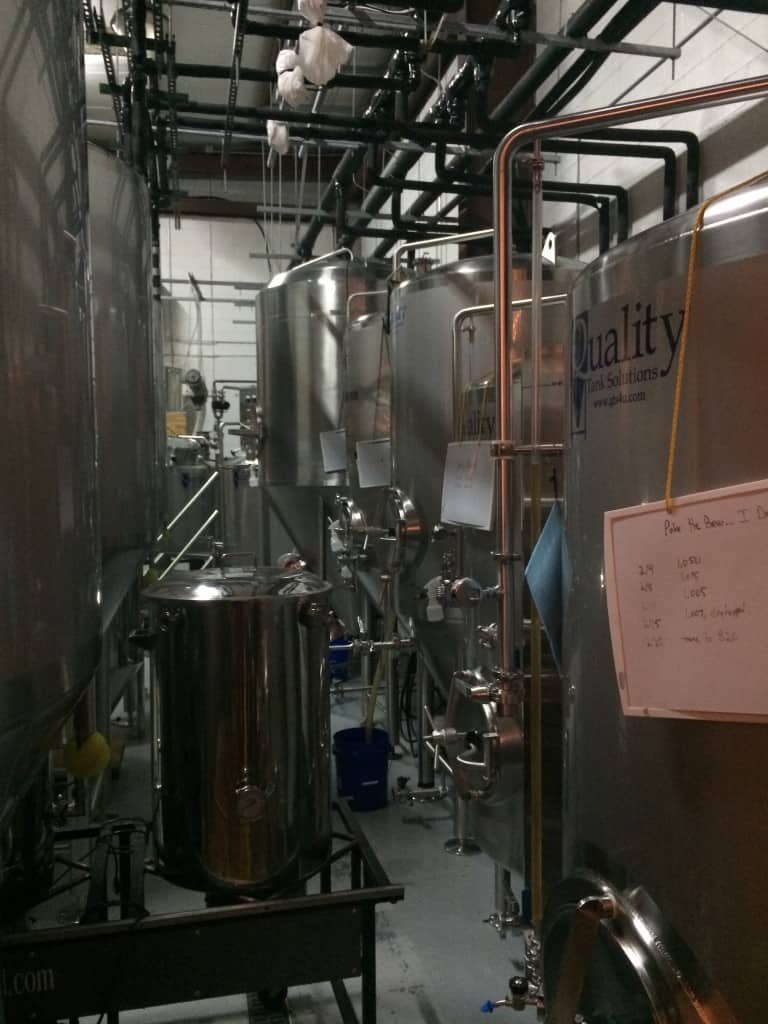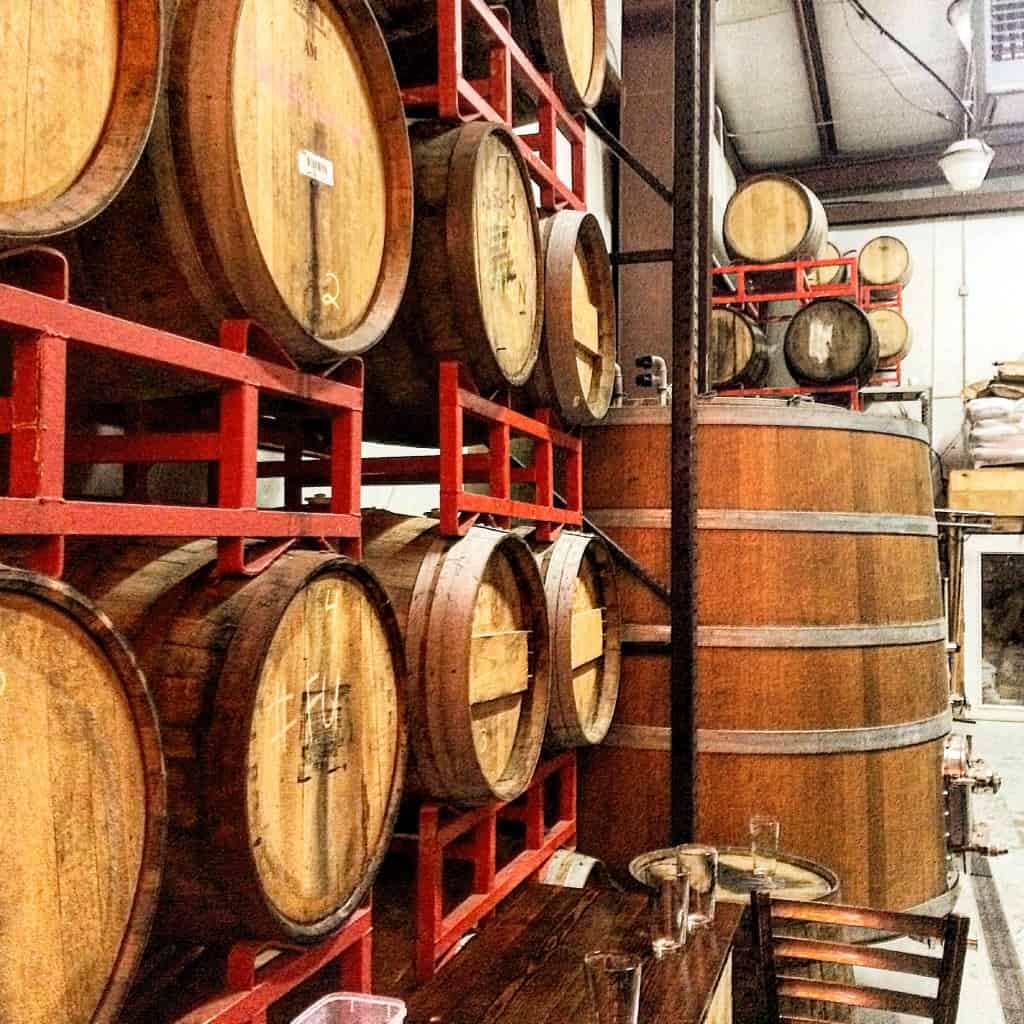 Their menu had a nice variety of beers, ranging from fruity IPAs to to Scotch ales and cream ales. We tried a few and definitely enjoyed them.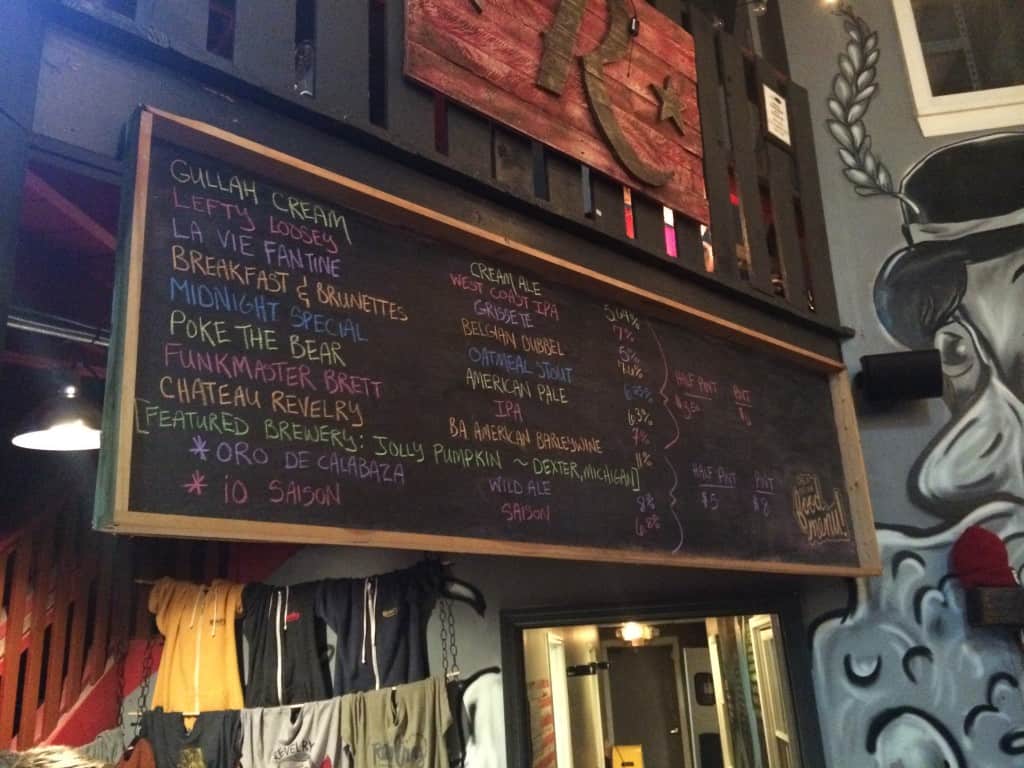 The first one I tried was the Funkmaster, which was a higher volume IPA, but was cut down by lots of tropical fruit flavors. In terms of IPAs, this one was one of the smoothest I've ever drank because of the fruit. I also tried their Poke The Bear, which was an American pale ale that also had hints of fruit and a smooth finish. I liked what I was putting down.
Morgan downed a couple of Gullah Cream Ales, which was brewed with grits for a dry finish. It was tasty. You can also get four beer flights to try a few different varieties out. That's what our friends got and enjoyed the variety. I remember tasting Revelry's Breakfast and Brunettes out of their flight and enjoyed its coffee brew.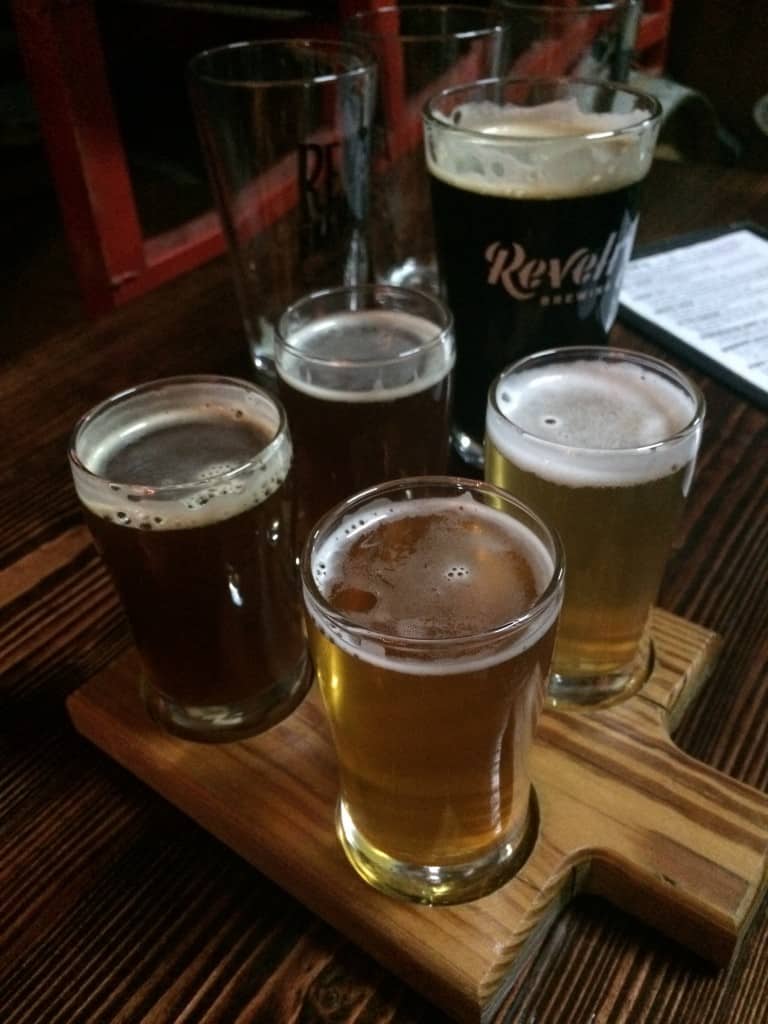 Overall, it's a small space, but there are tables outside we couldn't use because of the cold, and the beer is tasty. I liked their variety and would definitely head back.
What's your favorite Charleston brewery?