White Duck Taco Shop opened a few months ago on James Island in Charleston and we heard it was an interesting place for tacos. We had questions- Are they better than Taco Boy? How much are the tacos? Why a white duck? We decided to go tackle these questions in person by trying it out!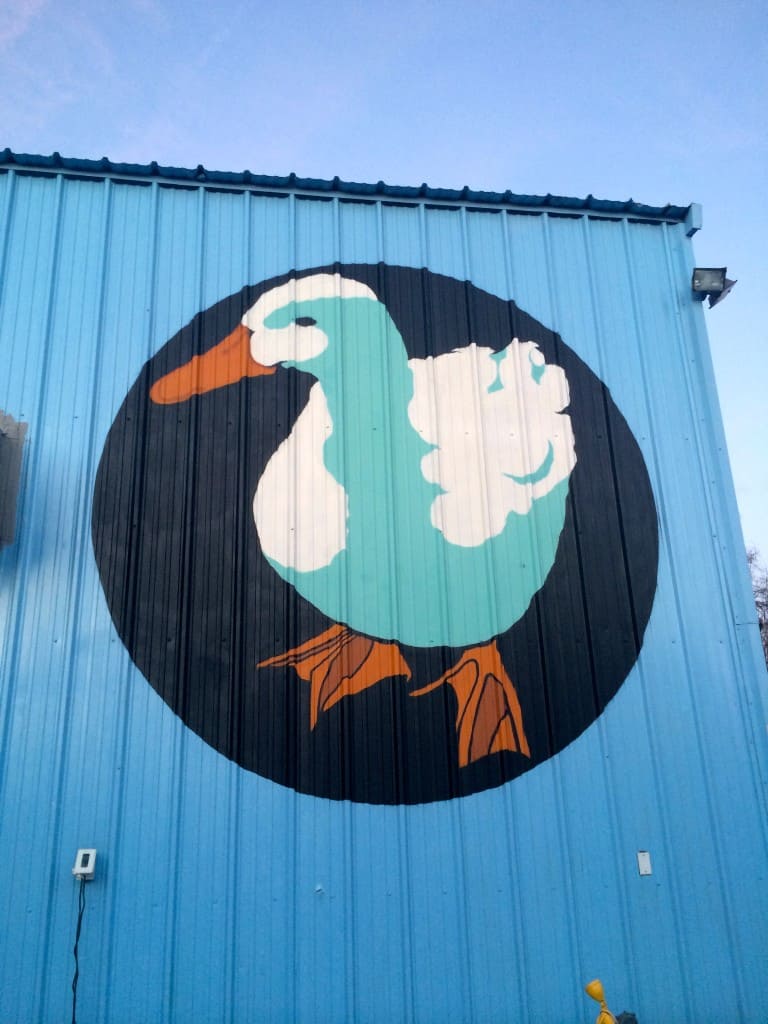 We had heard that the restaurant was hard to find. We didn't understand why because you can see it from Folly Road. But, it is more difficult than we thought, only because it is in a big blue warehouse, but it is split with a gym. In between their parking lots is a tattoo parlor, so you just have to know which side to park on (the answer is the right side of the building).
There is plenty of seating outside and even more inside. The inside has a cool vibe with interesting art, like this custom-painted mural of wookies thinking about tacos.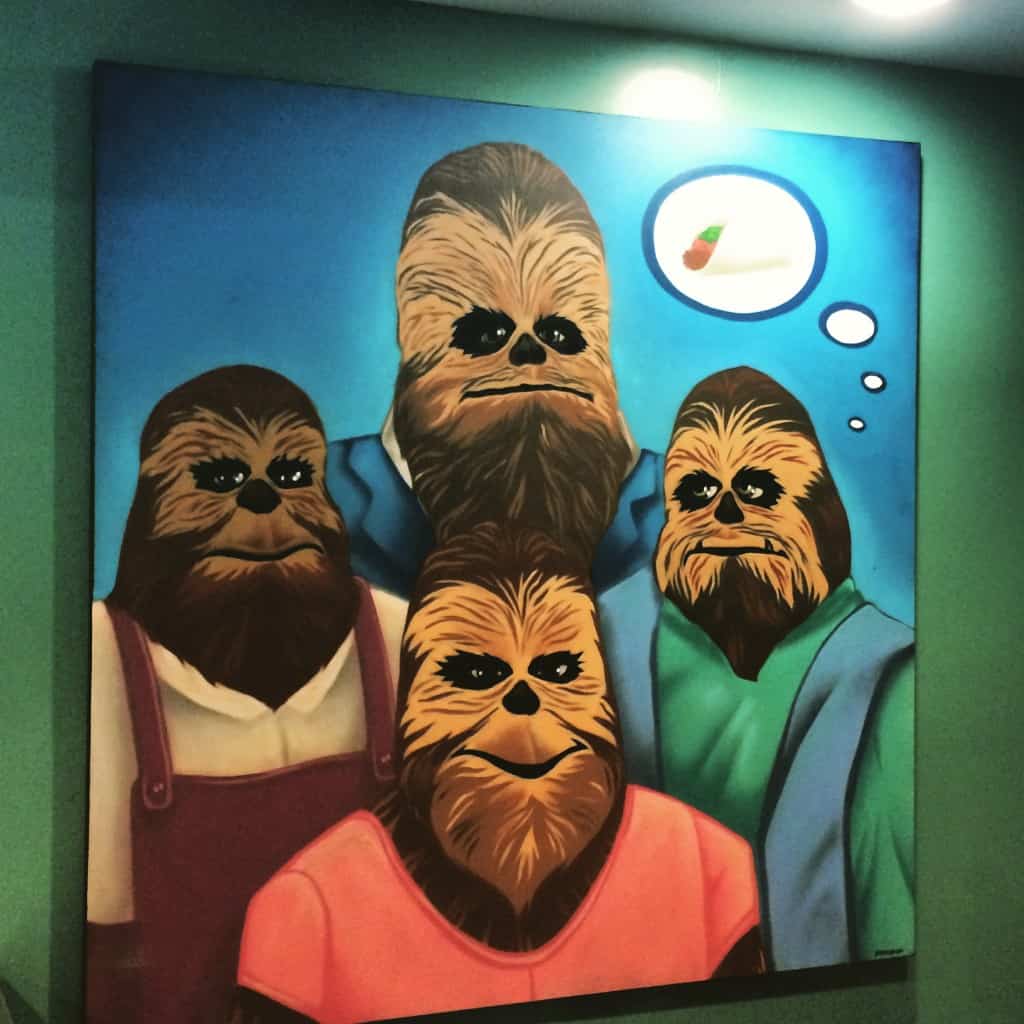 When you go in, you take a look up at the menu and order at the counter. Lots of really cool taco options, but we settled on four to try, along with some queso.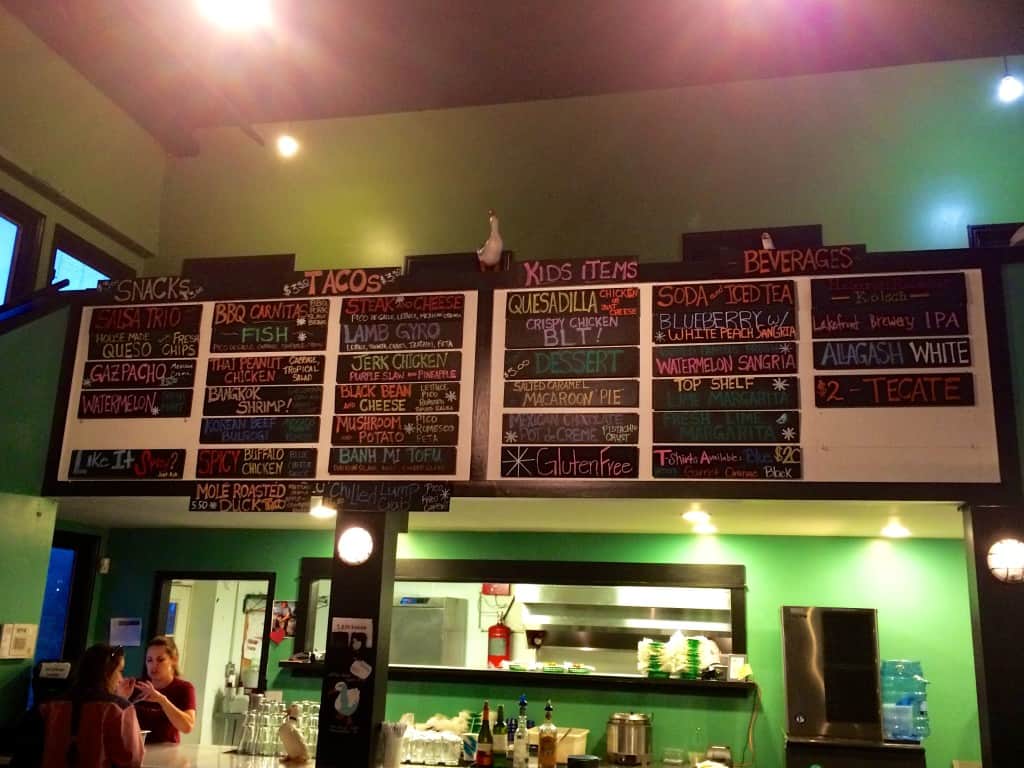 We kicked off this taste test with a bowl of queso. Queso is queso, unless there is a heap of garlic in there, which is what White Duck chose to do. It worked well.
The first thing you notice about the tacos is how full they are! We love Taco Boy, but White Duck's tacos were stuffed. The first taco we tried was the Bangkok Shrimp. It was Bang-ing! The shrimp was very crispy and coated in a sesame glaze. There was a great aoili drizzle too, but the marinated cucumbers on top set it apart and made it different from other shrimp tacos.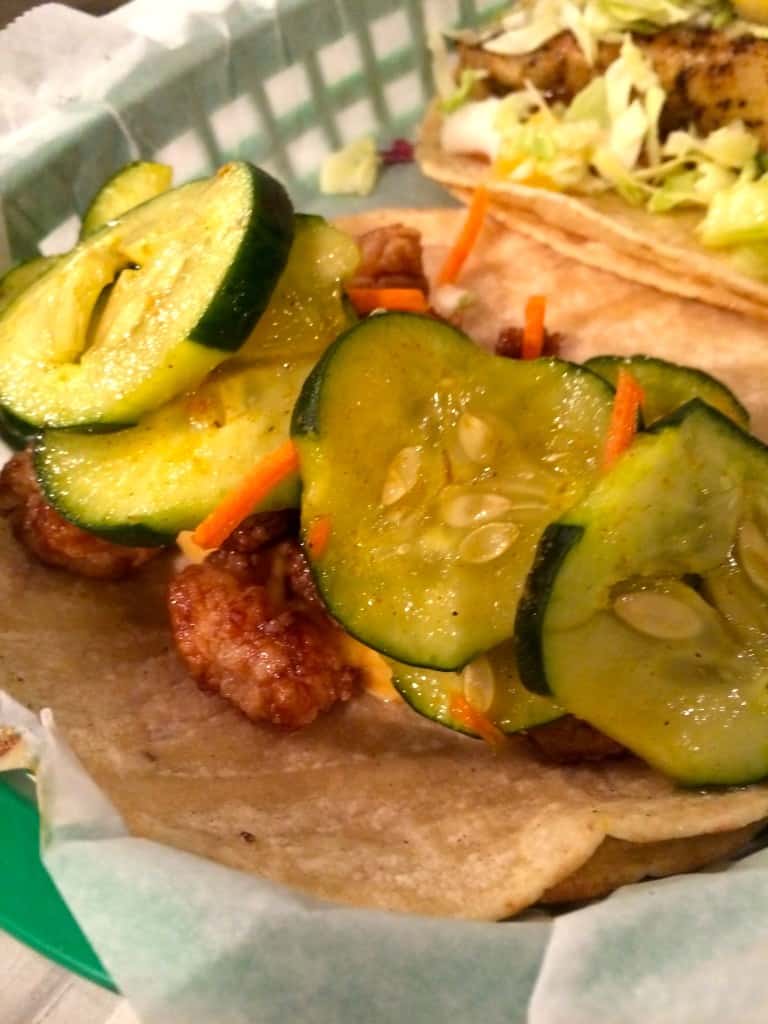 Next, we tried the Thai Peanut Chicken. Seasoned perfectly with spices and surrounded by a mango/red onion/cucumber salsa, it was very fresh. But the peanut sauce really brought this taco together and gave it a Thai flavor.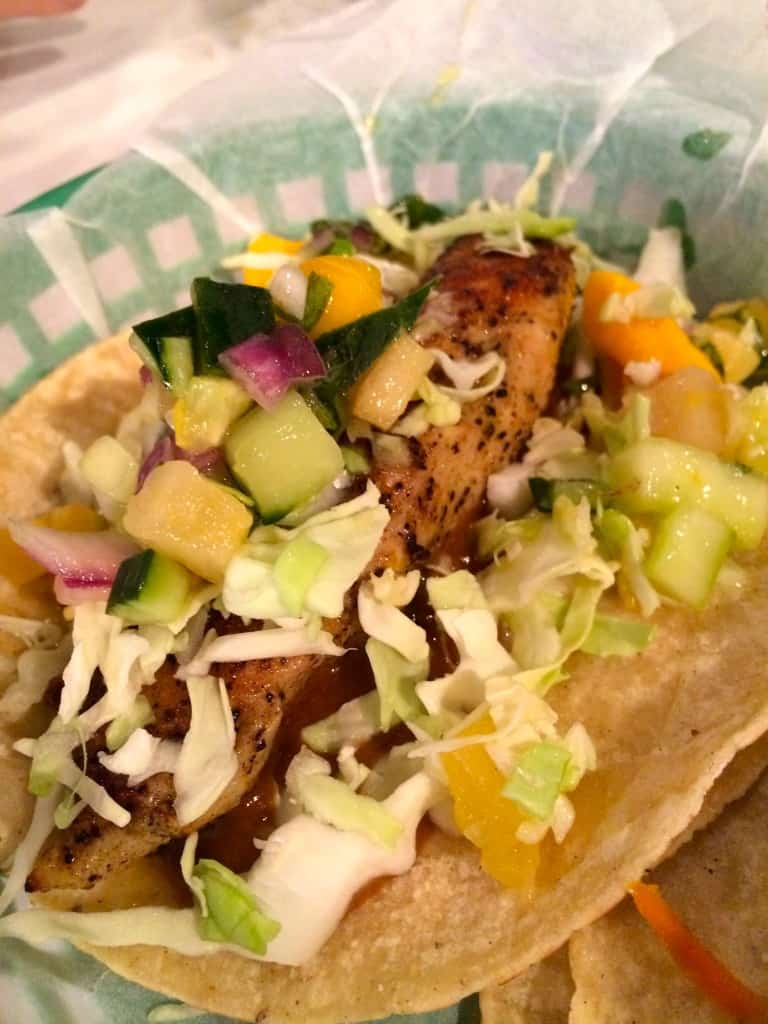 Up next on the docket was the Jerk Chicken. This Caribbean flavor fest was pretty spicy. It was smothered in spicy sauce and covered with red cabbage slaw. It was good, but didn't have diverse flavors. The only flavor that really was there was the spice.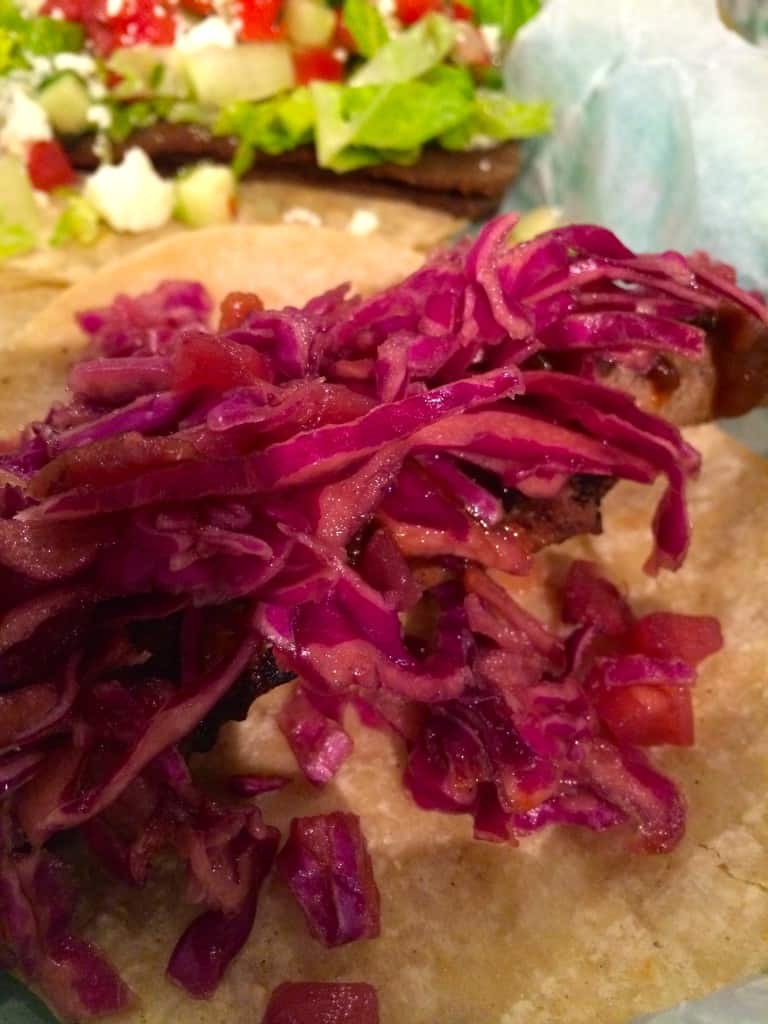 Finally, we finished with the Lamb Gyro. Tasting just like a Greek gyro, their tzatziki sauce was on point. Very light and refreshing and the lamp was soft and cooked well, not overdone.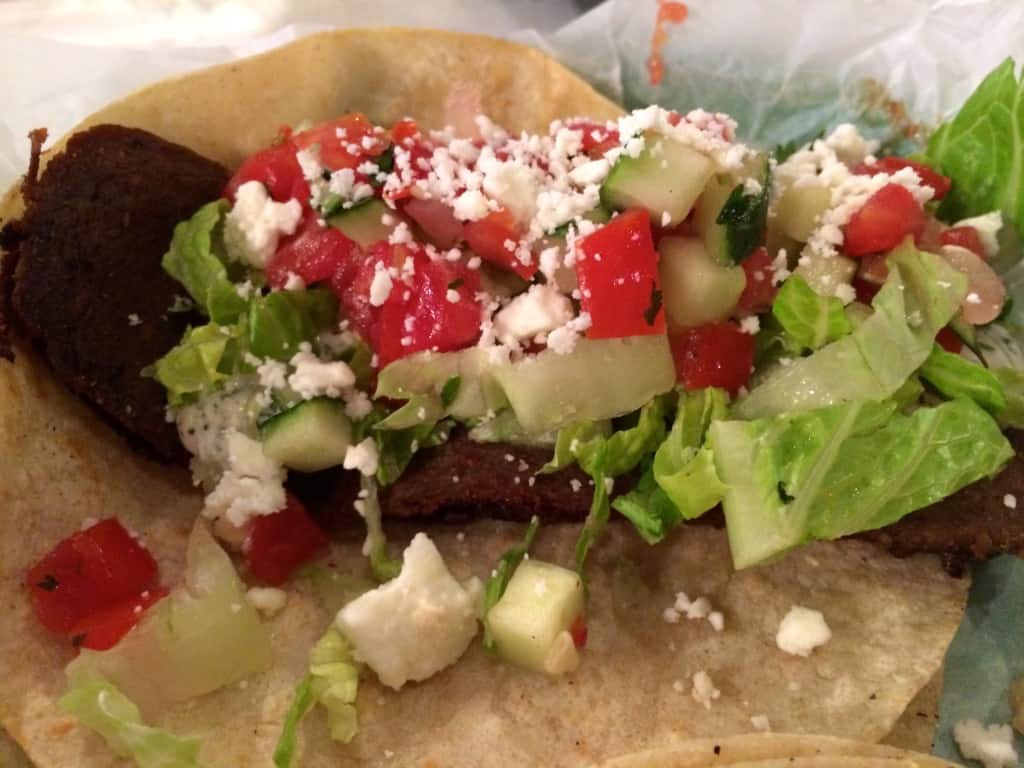 In the end, Morgan's favorite was the Thai Peanut Chicken and mine was the Bangkok Shrimp. Our least favorite was the Jerk Chicken, but it's not that it was bad, it was just not our favorite. Also, in case you didn't notice, they use corn tortillas, but they are soft and moist, unlike most corn tortillas that we've always found are quite dry. We'll definitely be going back to try out some more!
What looked like your favorite taco?