Another Charleston Restaurant Week, another new restaurant for Morgan and Sean. This year, we went to The Macintosh, which is one of the more well-known names in the Charleston restaurant game, but one that we've never been too. We use Restaurant Week as a great reason to try out some of the nicer restaurants in town so that we can sample more things and not break the bank.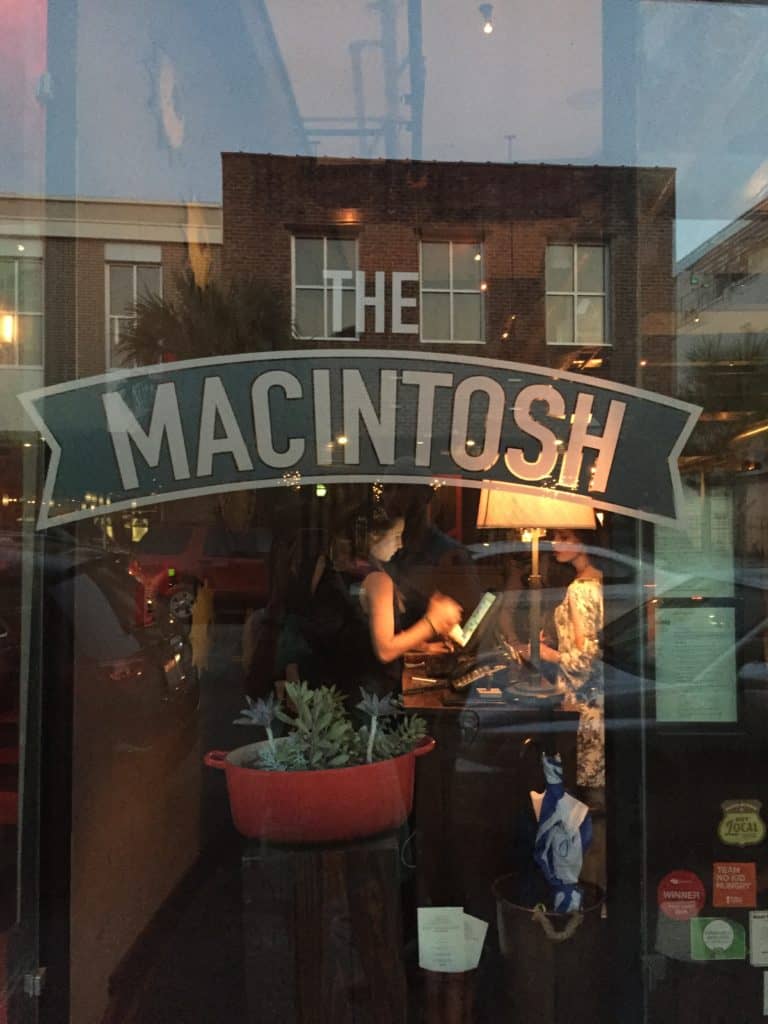 The Macintosh had a 3 for $40 Restaurant Week special going on, so we got one of those and an extra entree. We started out with their Jamaican Sorrel Salad, which comes with grilled peaches, almonds and ricotta to put on a piece of crusty bread. I'm not sure which part was supposed to be Jamaican, but this was a great appetizer to split with two people and the grilled peaches were outstanding.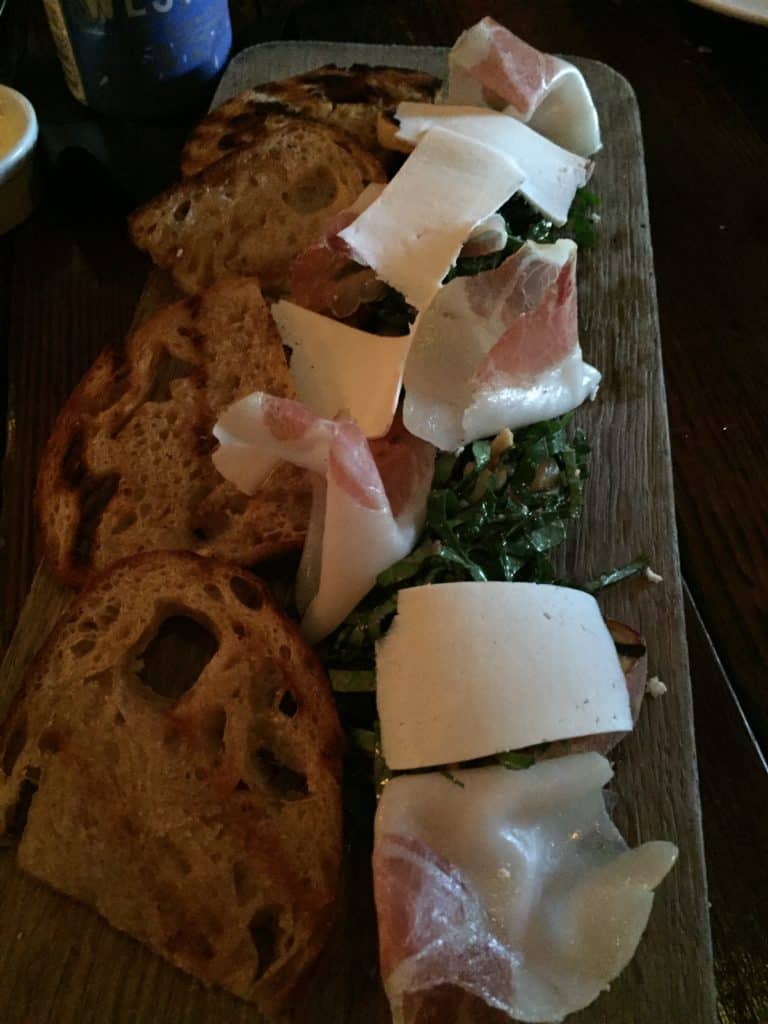 They also started us off with what was essentially Kings Hawaiian Rolls with everything bagel topping. Needless to say, they were awesome.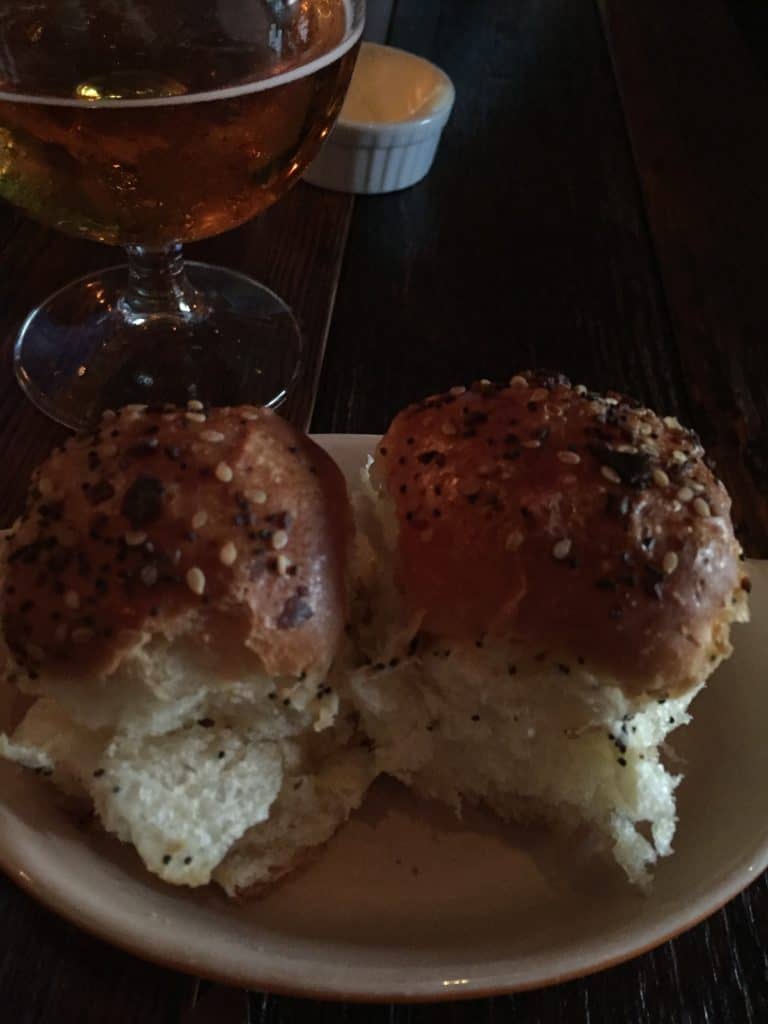 For our entrees, Morgan opted for the grilled swordfish, with squash, zucchini, crispy cornbread croutons and spicy tomato jam. The swordfish was meaty yet fell apart and the spicy tomato jam complemented the grilled notes of the fish perfectly. The crispy cornbread croutons added the perfect crunch to the dish.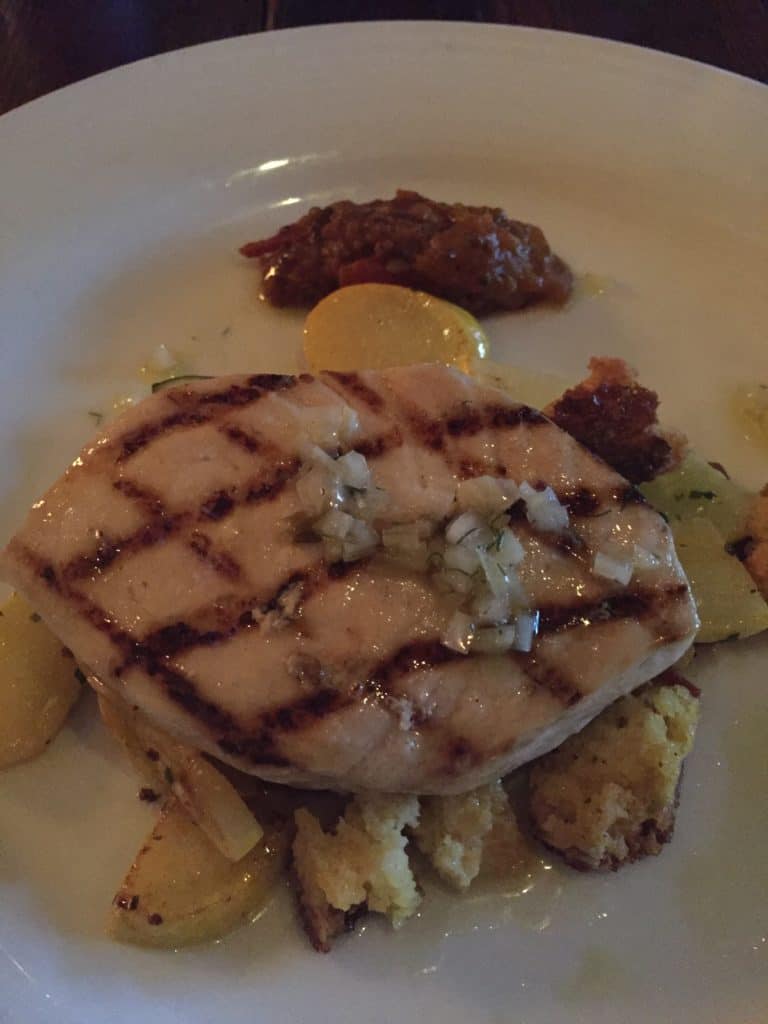 I went with the burger. The Macintosh has an 8 oz. juicy burger with simple bacon, cheddar, lettuce, tomato and onion. The burger was fantastic, but the pecorino cheese covered truffle fries were to die for. They were absolutely hands down the best fries I've ever had in my entire life. I loved that they were crispy shoestring fries too, and I couldn't get enough.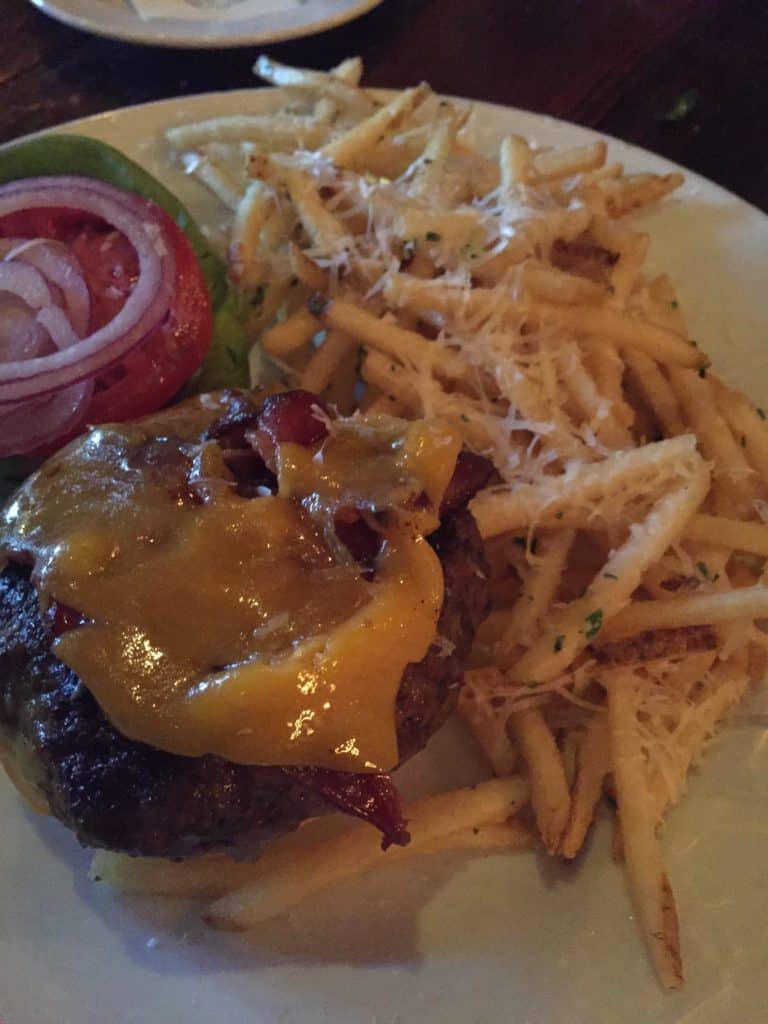 For dessert, we tried the most interesting thing on their menu, the black and blueberry grit cake. It's essentially a dense muffin with the sort of consistency of a pound cake. Baked inside are the berries and a sweet cream ice cream ball melts on top. It was awesome.
We've always heard good things about The Macintosh and it didn't disappoint. The food was all delicious and it was a fun atmosphere. If you're looking for a treat yo' self dinner for two, try The Macintosh.