Restaurant Week is one of our favorite two times of the year in Charleston. We love trying new restaurants and getting to try several different options from them for a low price. You already read about our trip to Il Cortile del Re, but then we went to Sermet's, which turned out to be one of the best meals I've had in Charleston.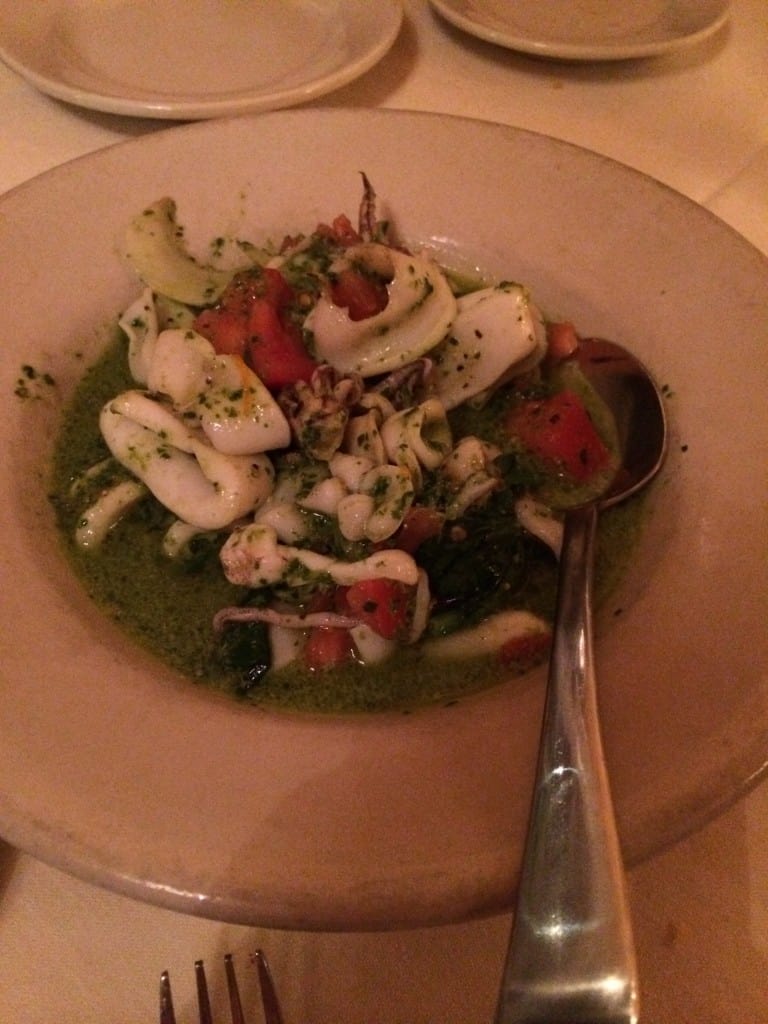 I was sick still, so we ended up getting just one of the 3 for $30 deals and a separate entree. Our appetizer choice was sautéed calamari which turned out to be a very nice texture and consistency. Since it wasn't fried, it didn't flake apart like often happens, and the sautée gave a nice chewiness that wasn't like chewing gum.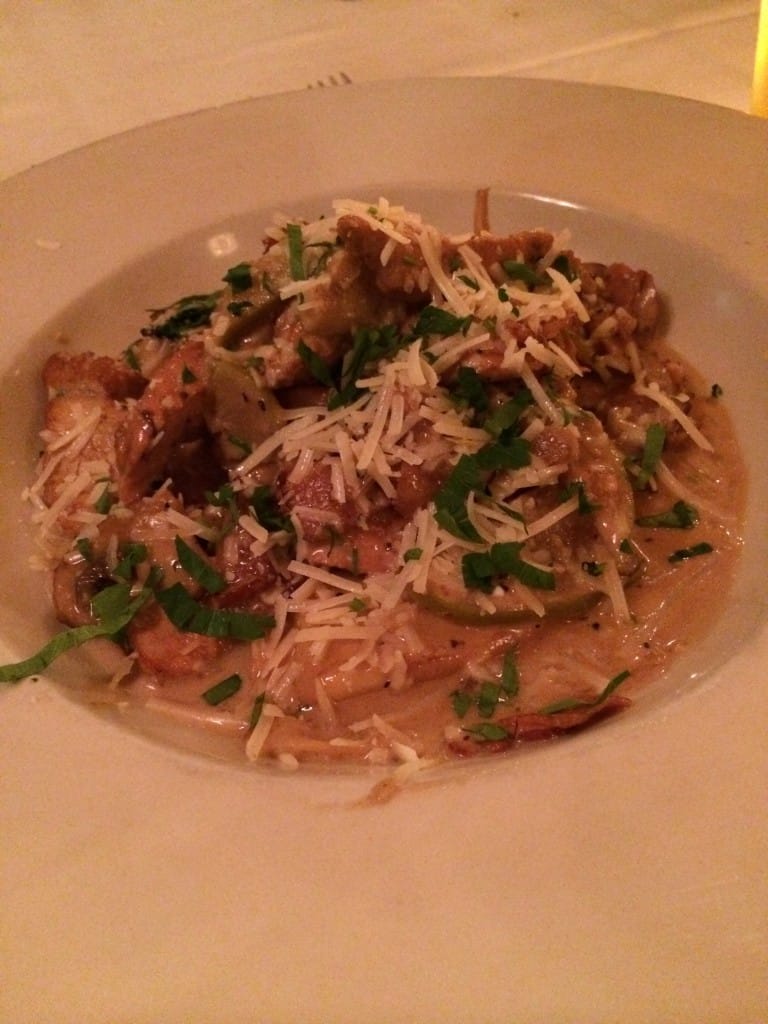 This is where the night got incredible. My entree was chicken sautéed with smoked bacon, mushrooms and sliced apples, in a marsala sauce served over butternut squash ravioli. Go ahead, re-read that real quick. Ok, hungry yet? I mean look at that picture. This might have been the single best entree I've had since living in Charleston. I wasn't expecting it, but it was amazing. The chicken was perfect smothered in the marsala sauce and the bacon, mushrooms and apples added very distinct flavors. Not to mention the succulent fresh pasta that was in the bottom. It was incredible.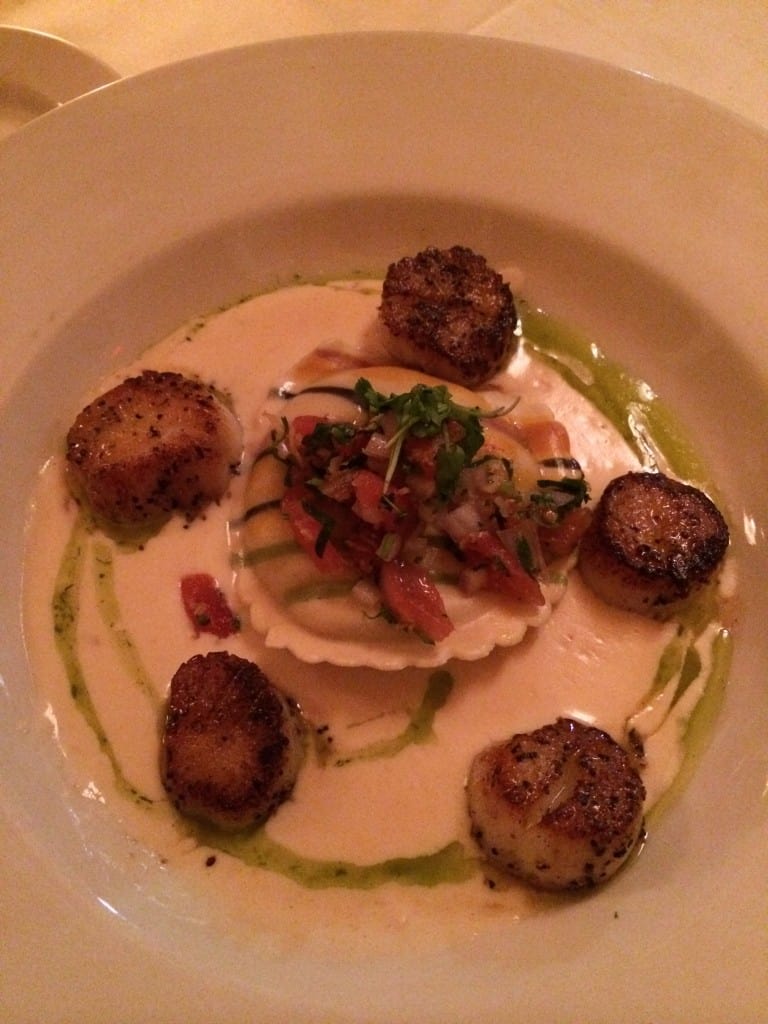 As much as I liked mine, Morgan will argue with you that her's was as good or even better. She got the pan-seared scallops over a crab ravioli in a white truffle cream sauce. I had some and it was very good. The scallops had a nice crust on the outside and were soft on the inside. The white truffle sauce had excellent flavor and the weird thing was that there was only one big ravioli. We would have liked to have seen more, but it was fine.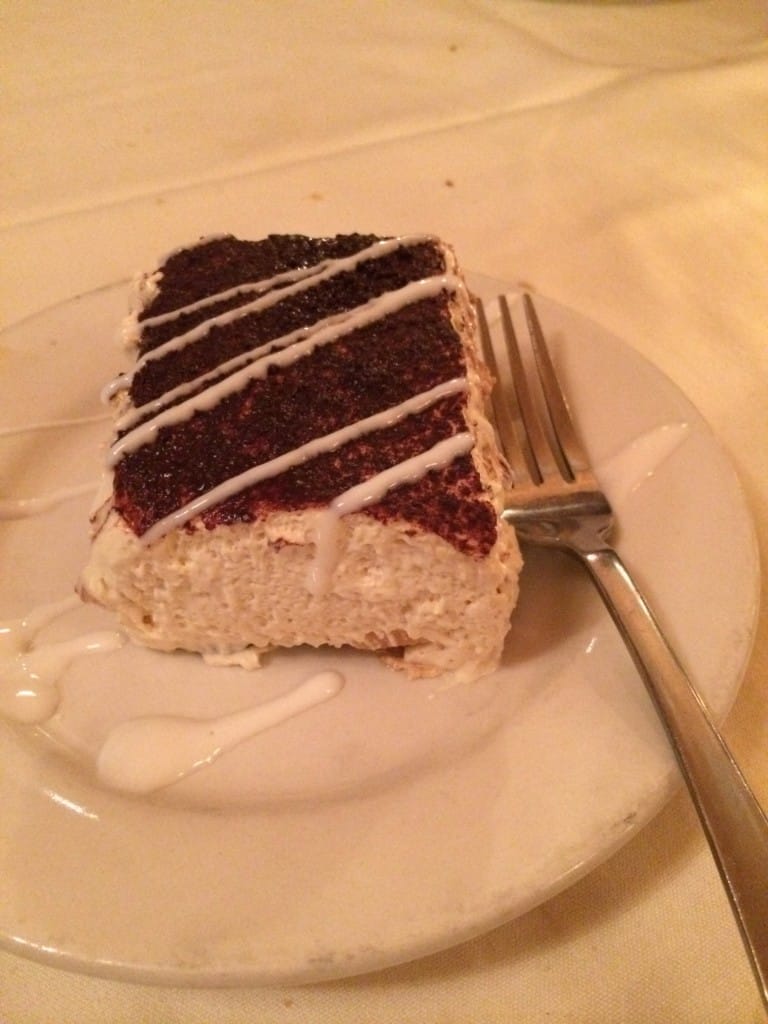 Finally, we had tiramisu for dessert that was really well cooked. Unlike the tiramisu we had at Il Cortile del Re, the lady fingers in the cake weren't overly soaked in brandy, so the flavor was very nice and light.
Overall, this turned out to be one of our best meals in Charleston. Sadly, it is pretty expensive to go if you aren't going during Restaurant Week, so we probably won't go very often, but it is a great special occasion restaurant with great food.
Have you ever been to Sermet's? What was your favorite Restaurant Week find?