I have done it friends. I have found the greatest burrito in Charleston… nay, the world… nay, the universe. That burrito resides in my belly now, but you can an identical one at Minero in downtown Charleston.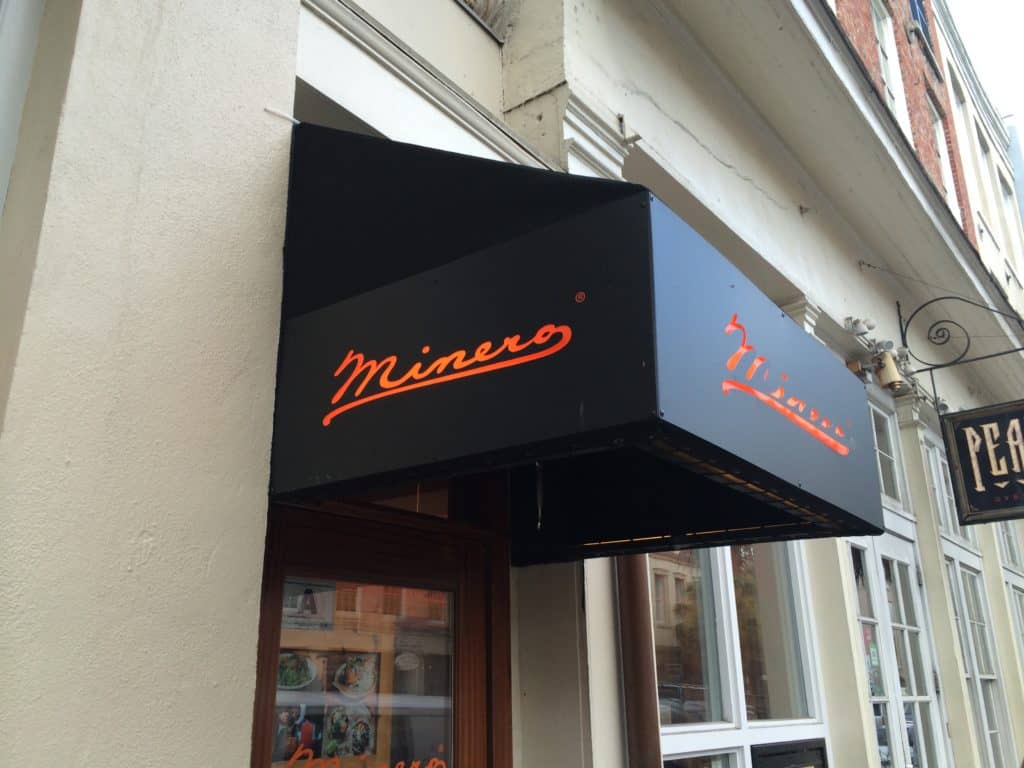 Minero is the relatively-new, relatively-upscale Mexican cuisine restaurant by Sean Brock. Located on East Bay near The Market, Minero is in the perfect location to stop by and enjoy a beautiful walk on the waterfront after dinner. They don't take reservations, though, and are quite busy, so make sure you plan ahead and get your name on the list.
Minero as an awesome ambience inside of a rustic, casual vibe. Here's an insider local tip- your silverware and napkins are in a drawer on your table. Don't ask your server for them or they'll think you're a… tourist.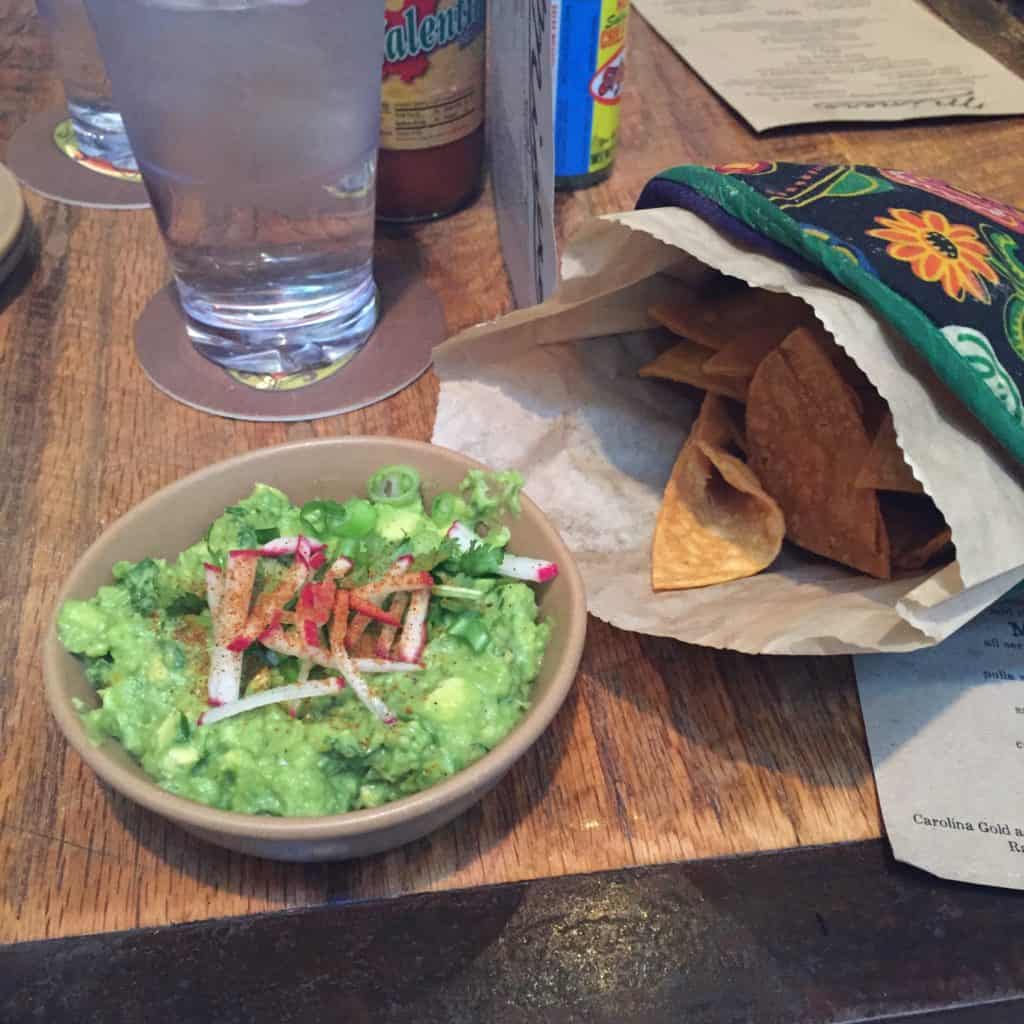 We started out with the chips and guacamole. The chips were the perfect combo of crispy and firm and came served in a bag with a potholder around it to keep them warm. The guac was great. Solid lime taste with lots of cilantro and a sprinkling of shredded radish.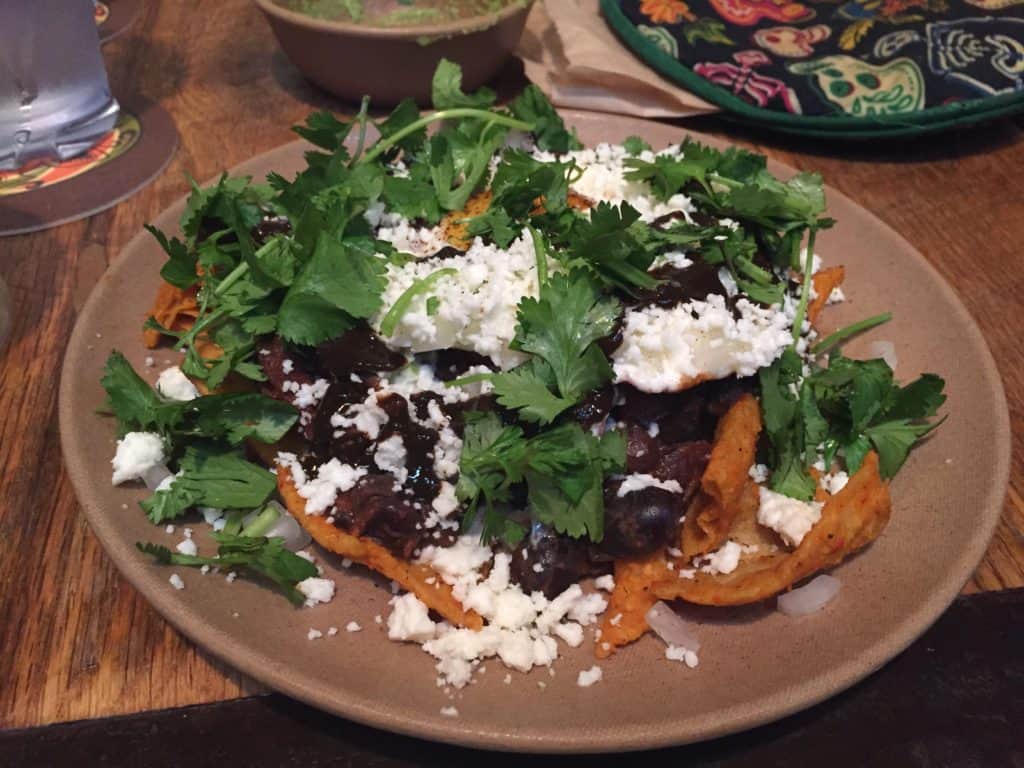 For dinner, Morgan got the chilaquiles. The were awesome. Chip covered in beans, pork, queso fresco, avocado and a fried egg. Apparently a fried egg on Mexican food is fantastic. It was a fairly spicy dish, but insanely good.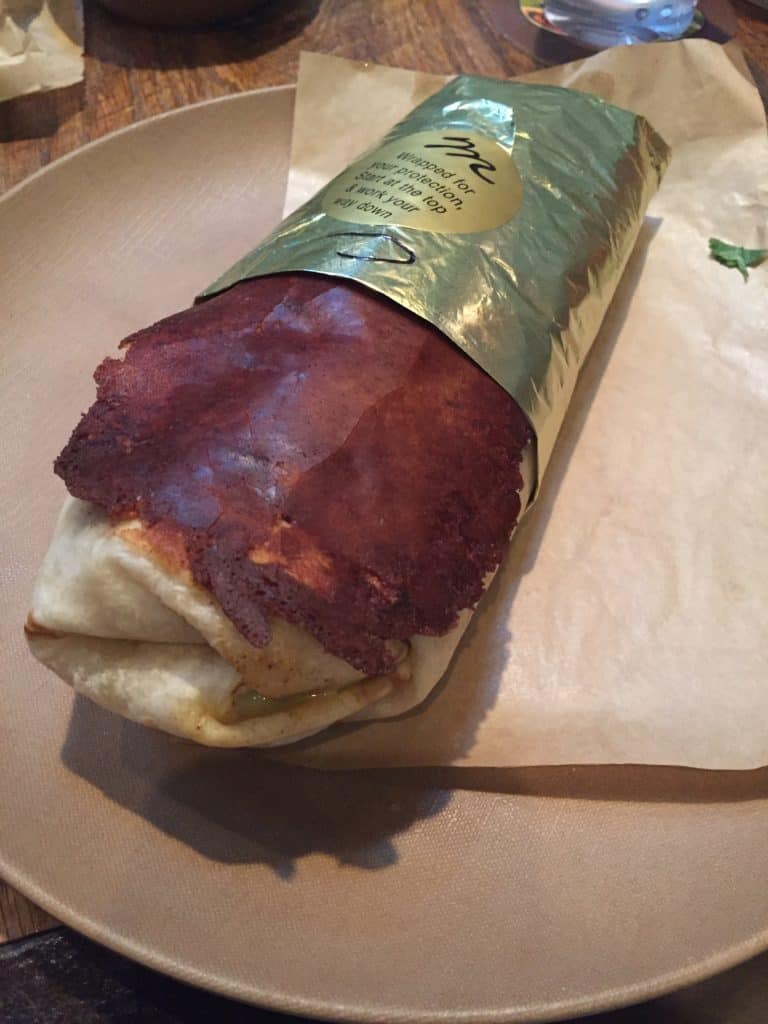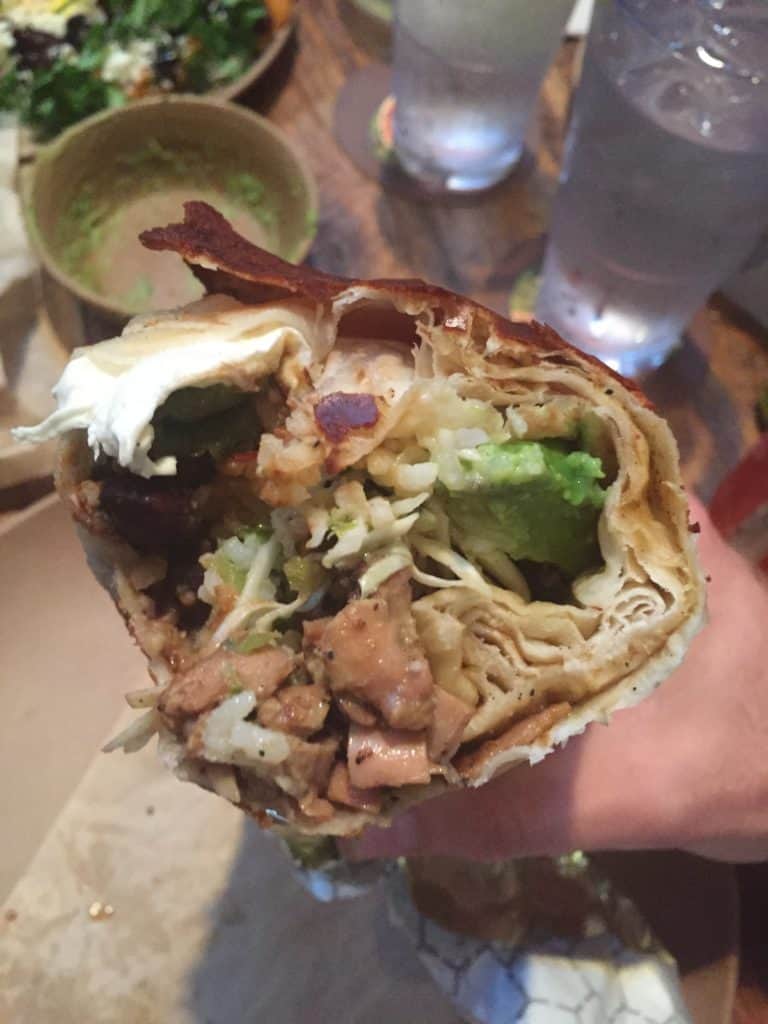 Finally, I lead up to THE BURRITO. THE BURRITO at Minero is properly titled in all caps because it truly is The. Only. Burrito. All other burritos bow to this burrito. First of all, it was literally as big as my forearm. Next thing I notice- it's covered in CHEESE BACON. This is my term for cheese that is seared on to a bun, or in this case a tortilla, that is crispy cheese that looks like bacon. Inside, THE BURRITO was filled with hoppin john, avocado, queso, roasted poblano peppers and charred chicken. I can't describe the flavors that came from within THE BURRITO with words that people usually describe food with, but let's just say the combination of roasted flavor with cool cheese and avocado literally made this the best burrito I've had in my entire life.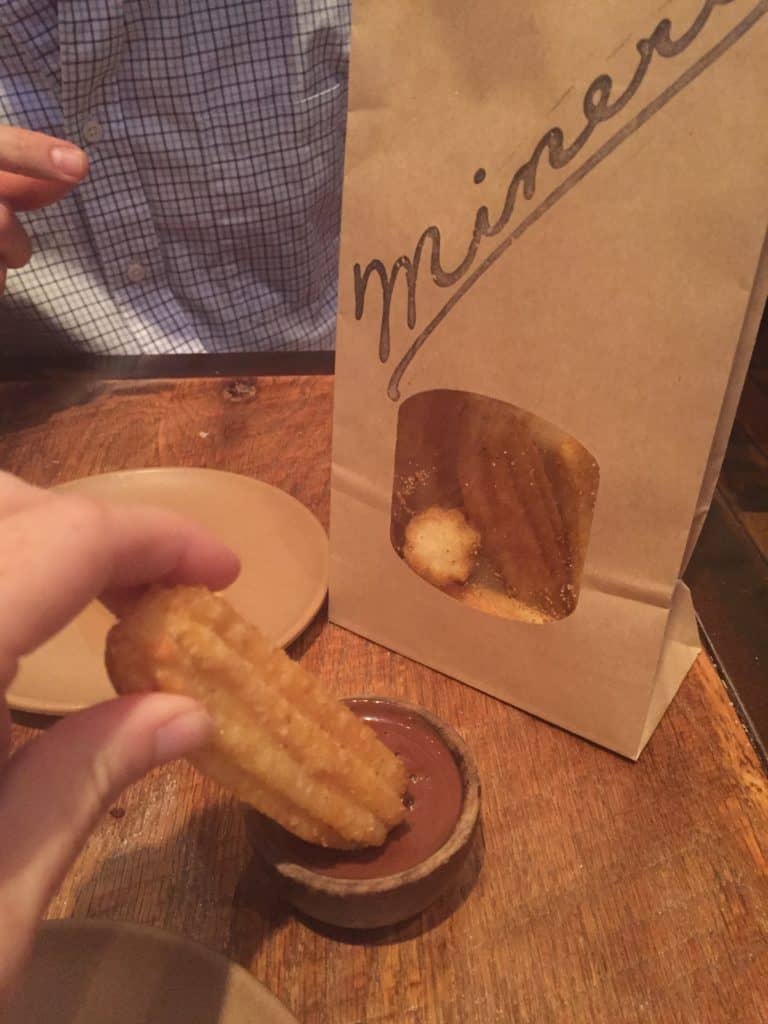 We capped off the night with a bag of churros with Mexican chocolate. Crispy exterior and soft interior churros dipped in slightly spicy chocolate were the perfect way to cap off the night.
We highly recommend Minero in Charleston for your next date night. This is delicious, high-quality food for a very good price. The unique flavors of Minero will rock you for your next Taco Thursday.