As a part of January's Charleston Restaurant Week, we decided to visit Il Cortile del Re. Sean & I both love Italian food and were excited to visit a place that we had never been before.
Il Cortile del Re is located on lower King Street. It appears to be just a doorway nestled between antique shops – you have to walk down a hallway to get to the restaurant. There was a nice looking patio, but it was too cold to be seated outside.
Sean was a little under the weather, so we decided not to order as much food as we usually would. Instead of getting 2 restaurant week specials (3 for $30 – an appetizer, entrée, and dessert each) we opted for 1 restaurant week trio and 1 additional entree.
We started with bread that was freshly toasted. It was good – soft on the inside and crispy on the outside. It was served with olive oil, which would have been better with some herbs and spices, in my spice-loving opinion.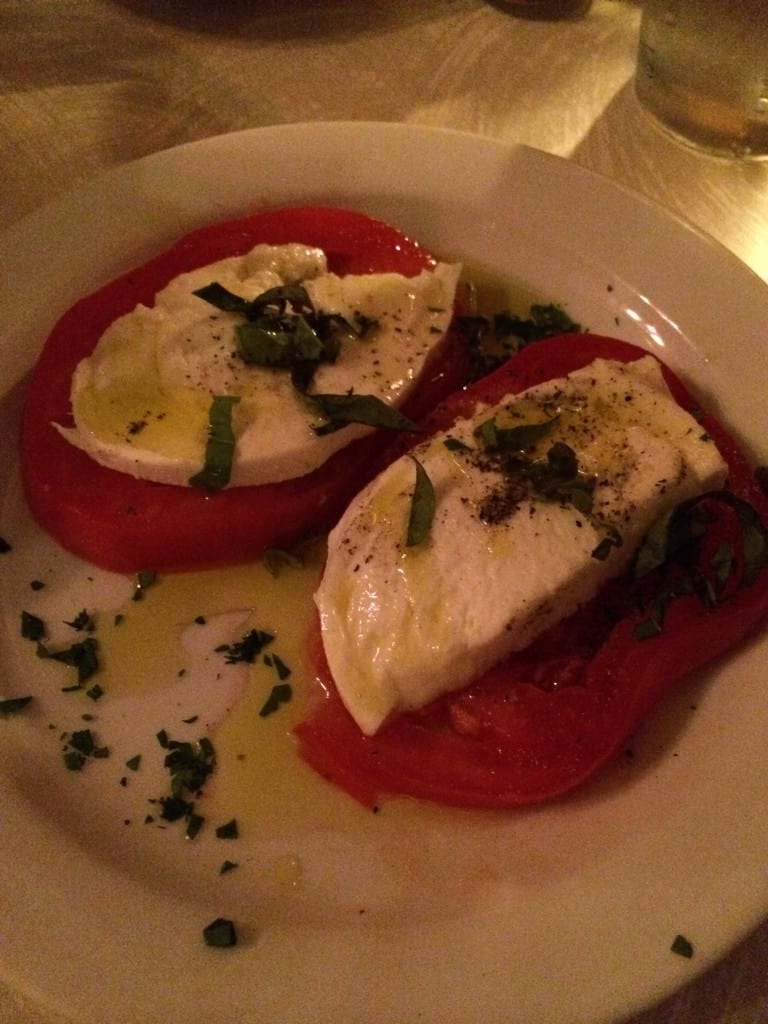 We split a Caprese appetizer. The tomato was very juicy and very fresh, especially considering they are out of season for the most part. The mozzarella was soft and flavorful as well. This was a great, light appetizer knowing we had heavy Italian food coming up.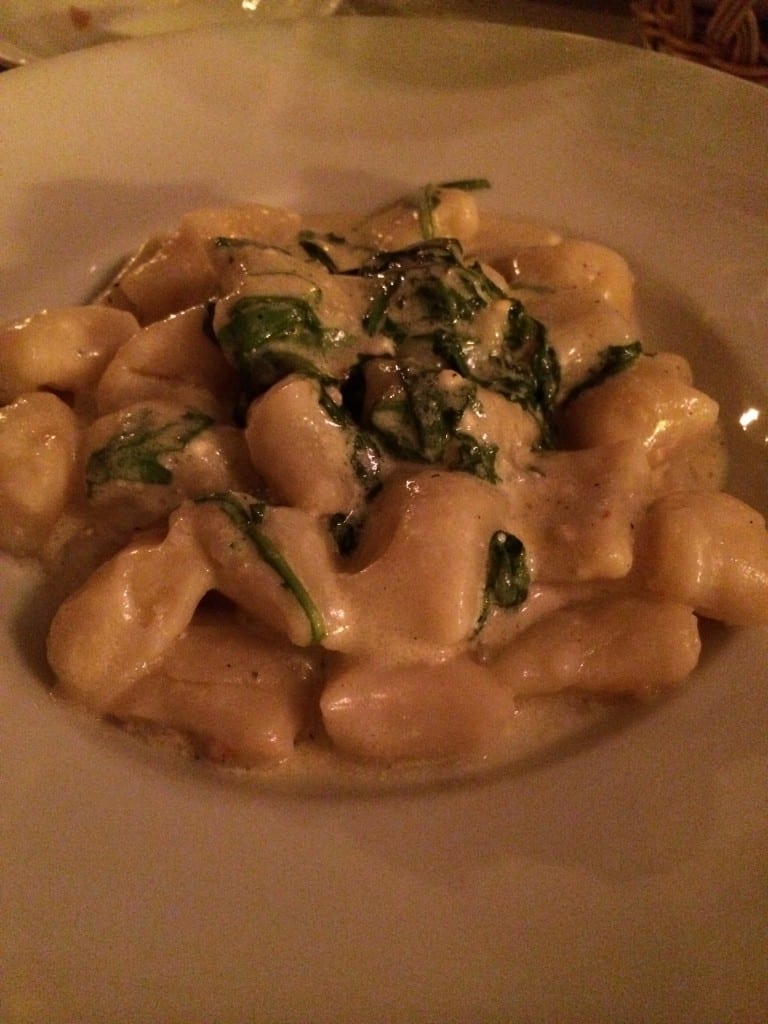 For dinner, Sean had the gorgonzola gnocchi. It was pretty good, but a lot of one thing. It was the type of entrée that doesn't change flavors the whole time you're eating it. Also, he ended up putting some salt and pepper on it, which might not sound like much, but he doesn't typically like to do that at restaurants unless it's necessary.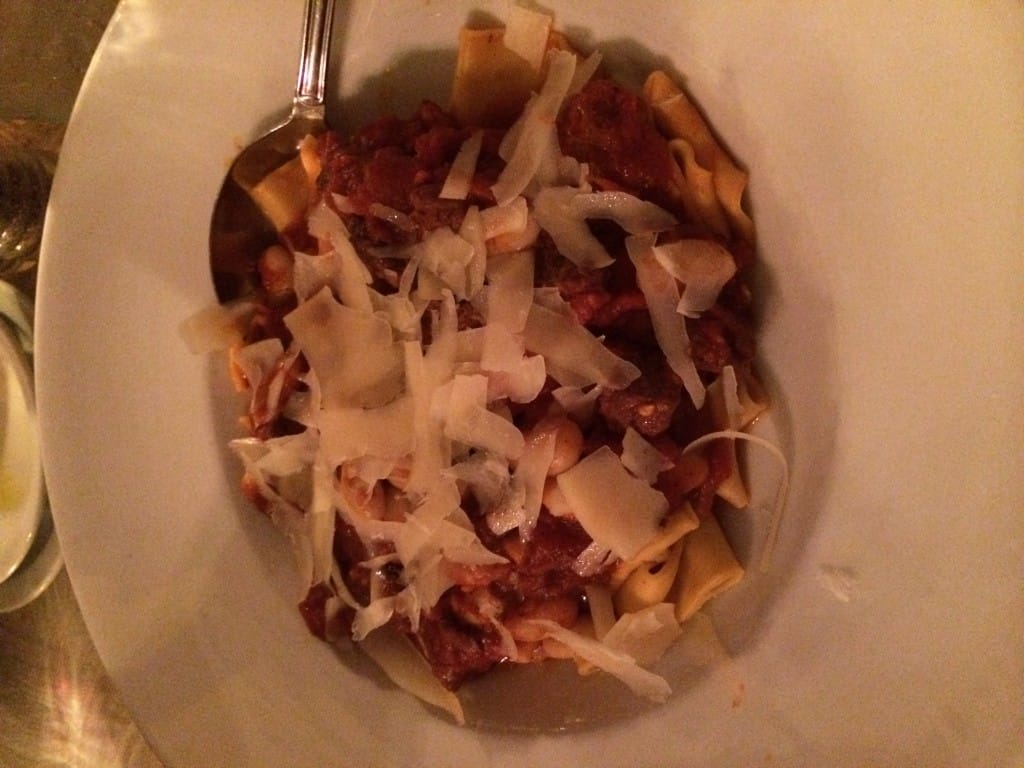 I had the pasta with roasted Boar in a red sauce. It was good – the meat was tender, and the sauce was a good amount of spicy. The pasta tasted very fresh, as well. It was a ton of food. There was no way I could eat it all, so Sean ended up with some good lunch leftovers.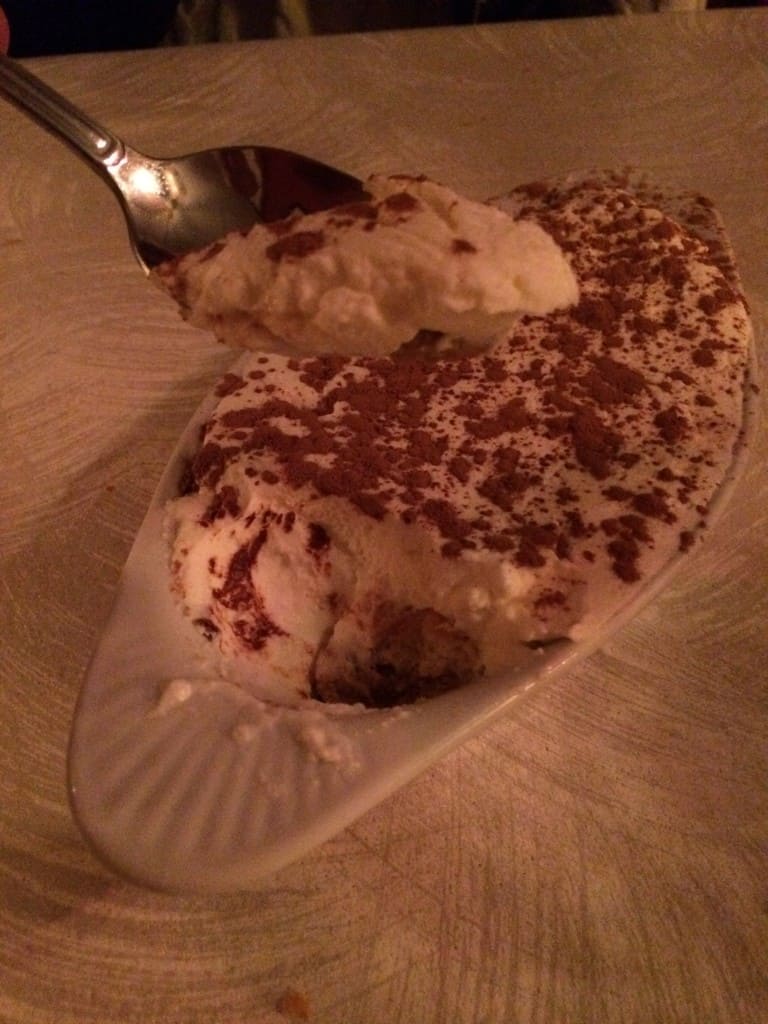 For dessert we had tiramisu. It was ok – the creamy parts were light and fluffy, however, the cake was too soaked in brandy. I like booze, but parts of it were inedible, like they were soaked in rubbing alcohol. This dish is supposed to only have a hint of brandy, but this was overpowering.
Il Cortile del Re was good – but we probably won't go back. There are way better Italian restaurants in Charleston (Might we recommend Wild Olive or Trattoria Lucca!). But it was still fun and a good deal. Plus, you have to try a place to know!
Where is your favorite Italian spot?