It's kind of strange that we've never been to Halls Chophouse before. I mean, it's a fancy restaurant but it's a Charleston staple that is constantly winning awards. But, I have a secret for you. Neither of us really eat steak. I mean, we will eat a steak if that's what you served us at your house or something, but never ever would we order steak at a restaurant.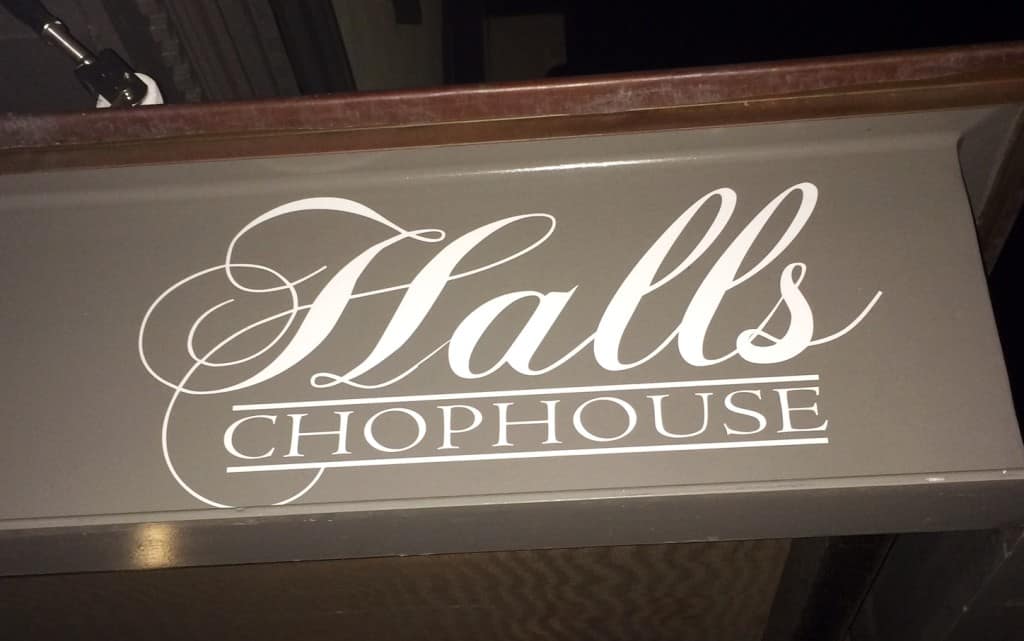 I was telling this to my coworker months ago when she convinced me that Halls has much more than steak and that we had to check it out. So, in December, I had Sean make reservations for Charleston Restaurant Week. Even a month in advance, the only opening at a decent time (we like to eat at 7 or 8) was on a Sunday. Luckily, it was the Sunday before MLK day, which we both got off work. So, we were able to totally relax and enjoy it.
The first thing that we noticed about Halls is that the servers work as a team. No joke – we had six people come to help us in the first 5 minutes. It was nice to feel well cared for, but it was a bit confusing at times.
We used to always order two Restaurant Week specials when we go out (usually 3 courses – appetizer, entree, and dessert) but we finally decided that was way too much food. Now, we tend to do one special and add a second entree.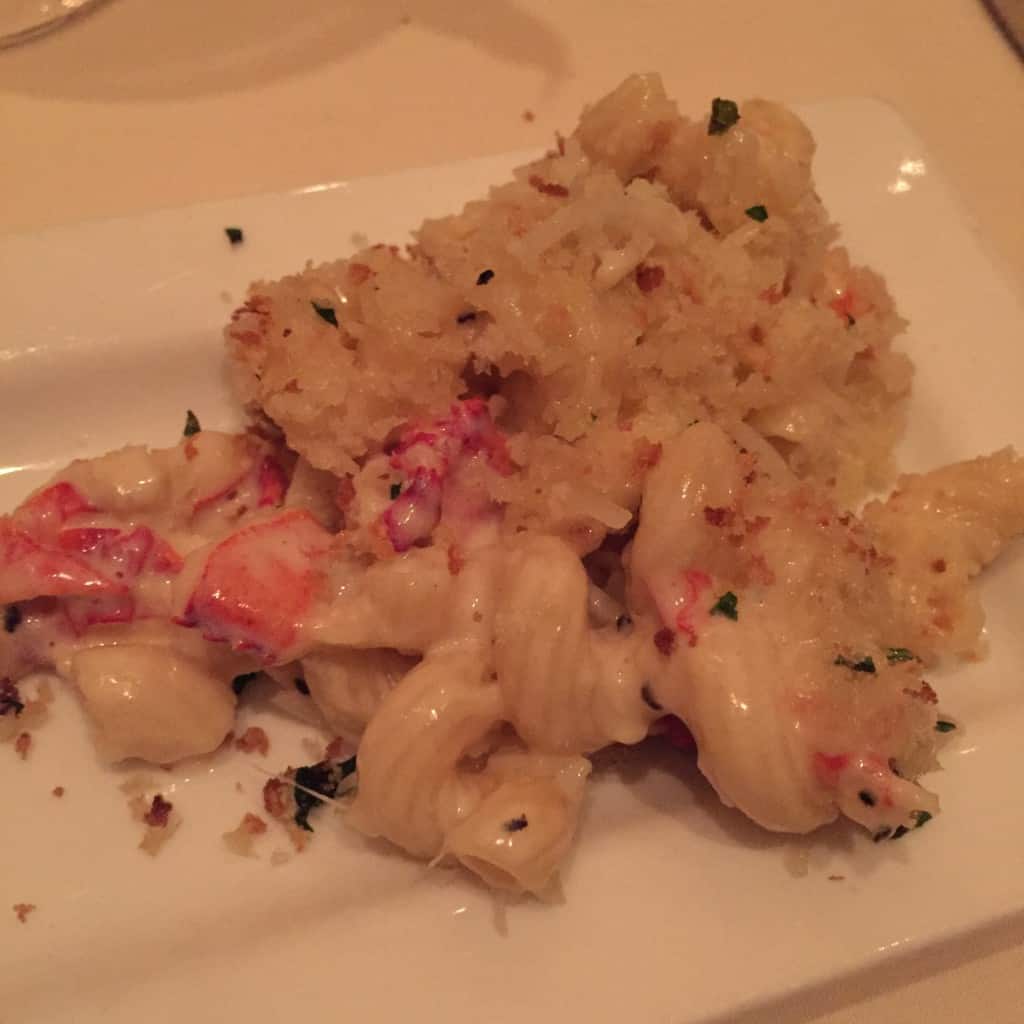 This time Sean got the special. For an appetizer he chose the she crab soup. He loves she crab soup but it's too creamy for my stomach so we added on a side of lobster mac n cheese as a second app. So much for too much food! The mac n cheese was very cheesy with chunks of lobster as well as bacon.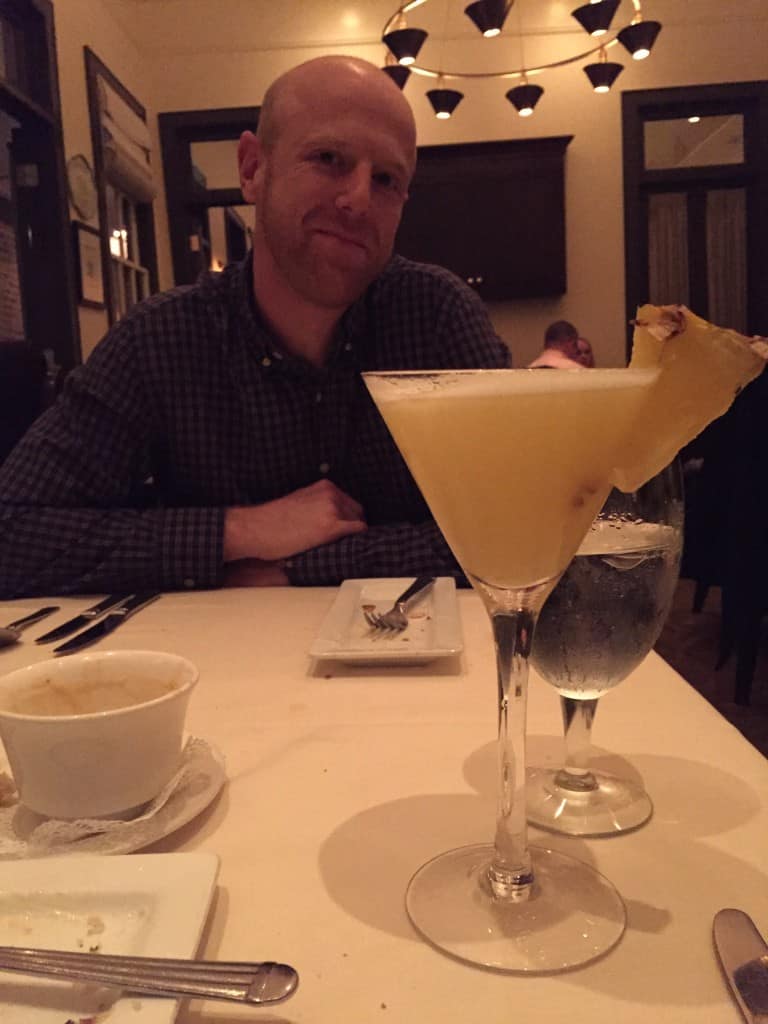 I also want to call out my drink – it's the 434 which is fresh pineapple juice and orange vodka. It was so sweet and frothy I could take a bath in it. With my mouth open.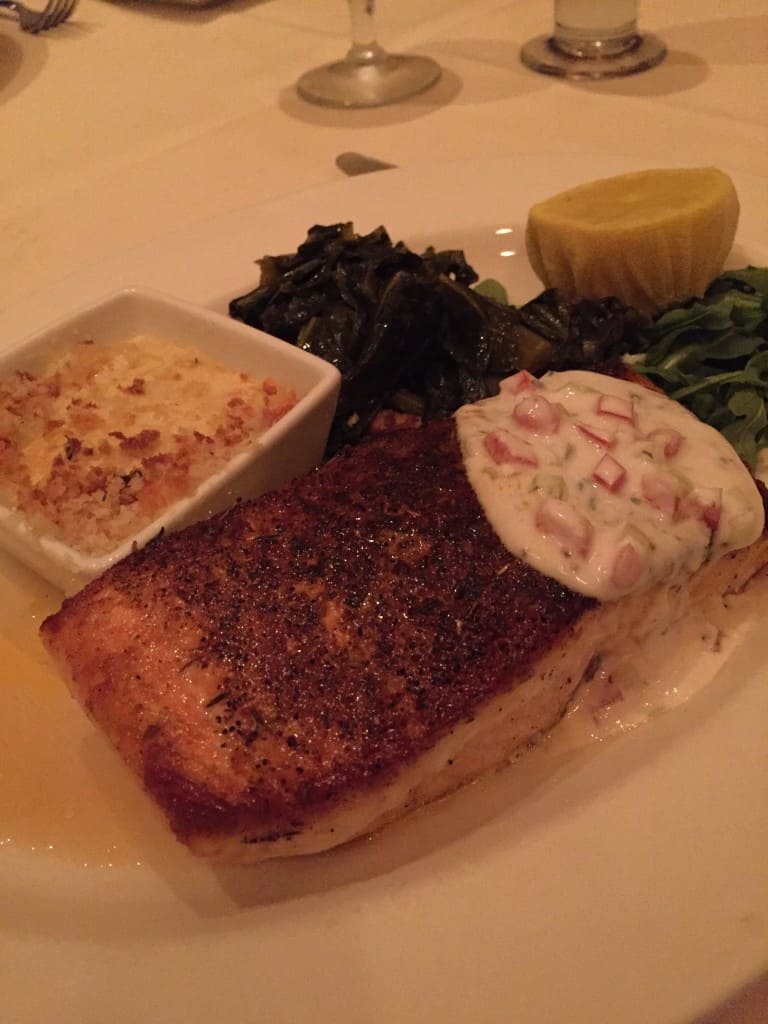 For entrees, Sean got the salmon. It came with their famous creamed corn as well as collards. The collards were just okay but the creamed corn was fantastic. They had a nice spice and crispy baked top. The salmon fell apart and was mouth-watering.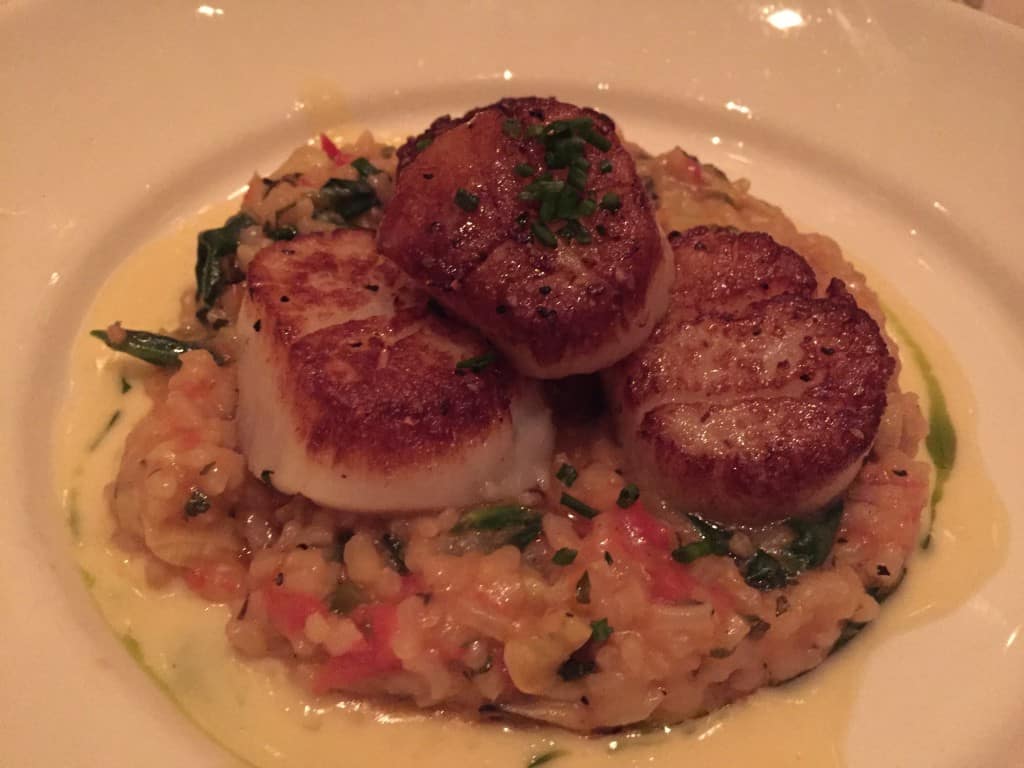 I ordered the scallops with vegetable risotto. Scallops are my favorite luxurious food and these did not disappoint. They were huge, which sometimes worries me, but they were not gritty at all. They had a deep sear and the risotto was perfectly creamy and delicious.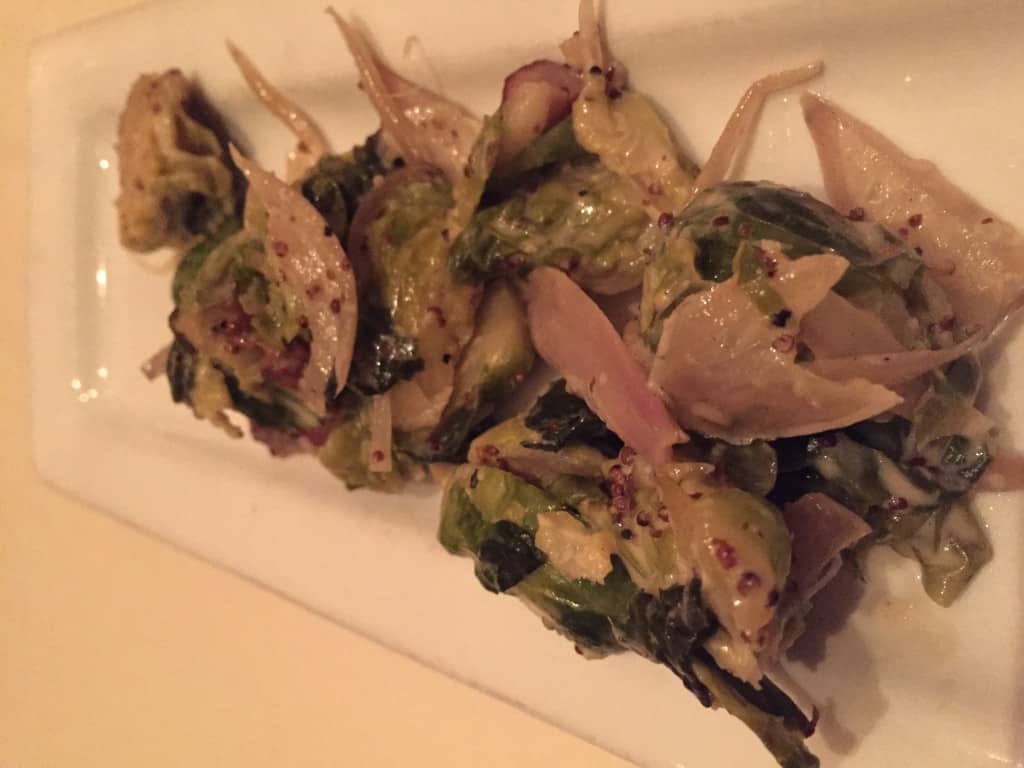 We also added a side of brussels sprouts which was totally unnecessary but they are my favorite and you never know about portion size in upscale restaurants. They were soft and flavorful, though not as good as the ones at Wicked Weed. 
We finished the night off with apple crisp a la mode, which was just okay, nothing too special but we were also pretty stuffed at this point. No to-go box for us!
Overall it was a great, but expensive meal, even with the special. And you don't have to get steak to find something there to eat. I can definitely see the appeal, though I don't think we will be back anytime soon!