Eli's Table is another one of those restaurants in Charleston that Morgan and I have heard a lot about, but had never been too before. Well, they were celebrating their anniversary a few weeks ago and were offering buy one, get one free entrees. So, you know where we were heading…
We were very energetically greeted by several people upon walking in the front door. The restaurant looked very nice, but surprisingly small in the main room, which is where we were sat. The ambience was immediately noticed, thanks to the live jazz musician in the front of the room.
We kicked off the night with the Baked Caprese appetizer and were pleasantly surprised how incredible it was. Topped with house-made pesto and fresh mozzarella, the fresh-baked bread had the perfect balance of crunchy and chewy. It basically tasted like mini pizzas with every bite.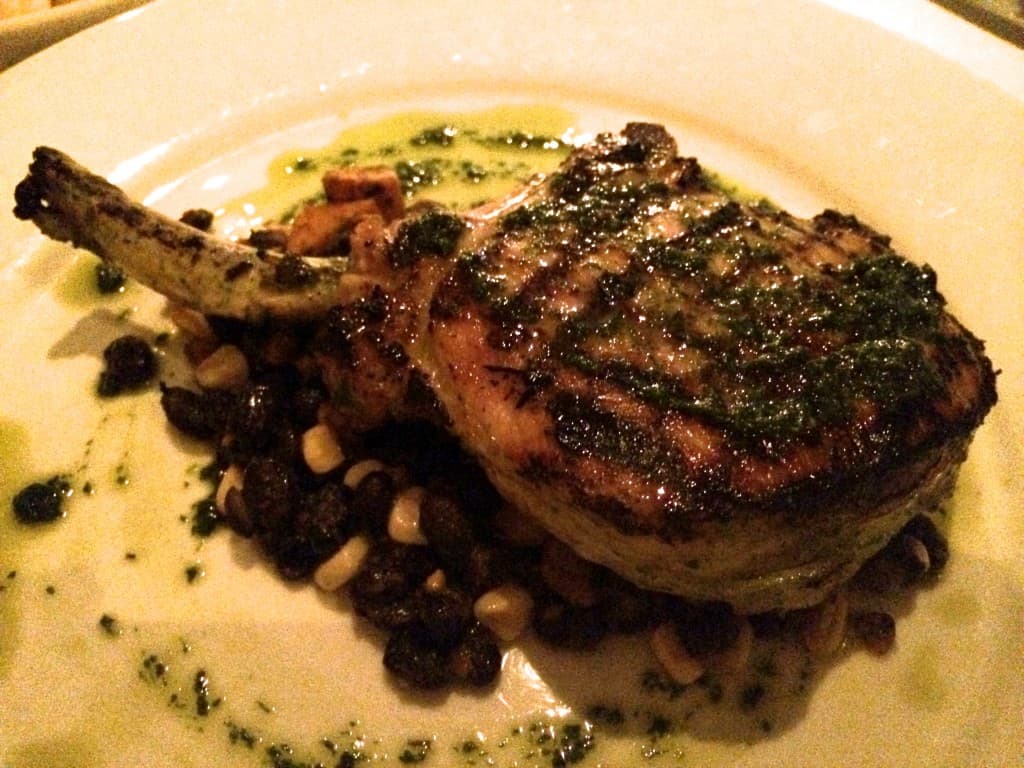 Morgan ordered the Bone-In Pork Chop, which turned out to be one heck of a chunk of meat. She thought it was very good, and the meat was good and well-seasoned and charred appropriately, but the side mixture of sweet potato, black bean hash was "too beany." Too her, it might just have been too much of a hunk of meat.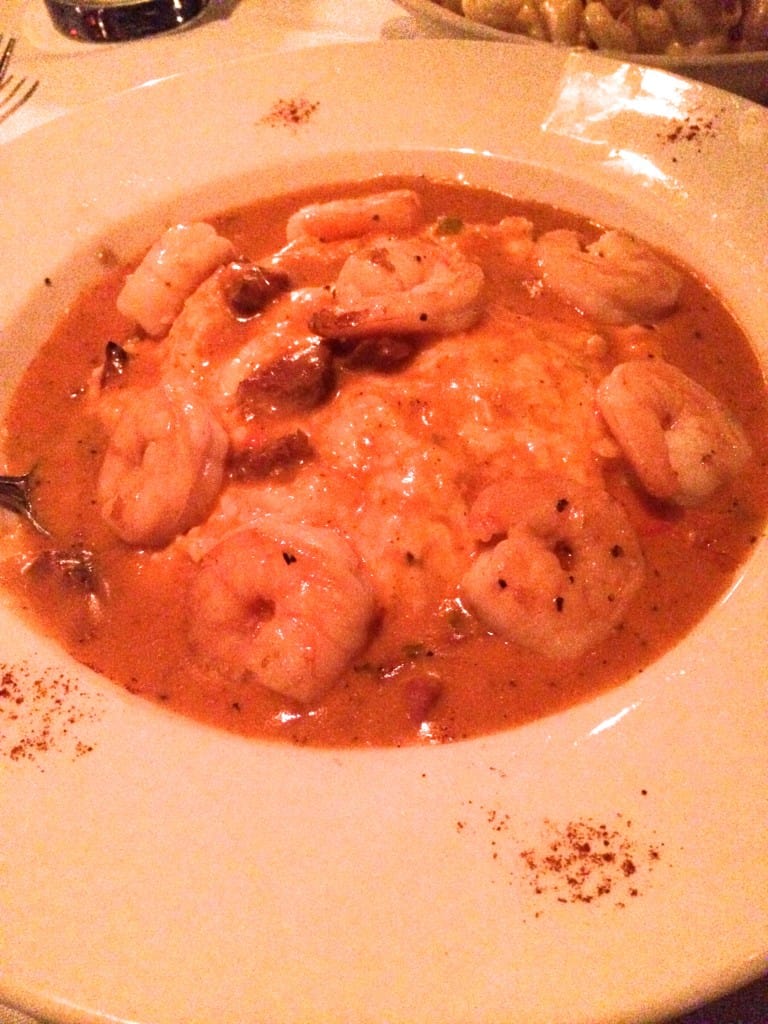 I ordered the Shrimp and Grits and was slapped in the face with taste. I have long said that my favorite shrimp and grits are served at Lowcountry Bistro, but Eli's Table put forth a worthy contender. The big thing here was the spicy Tasso gravy that was heavily spilled over the dish. It was incredible and made me feel like I was cheating on Lowcountry Bistro. I can't say that these were better, because I have a long-standing relationship with the white cheddar shrimp and grits from LB's, but these are my new second favorite.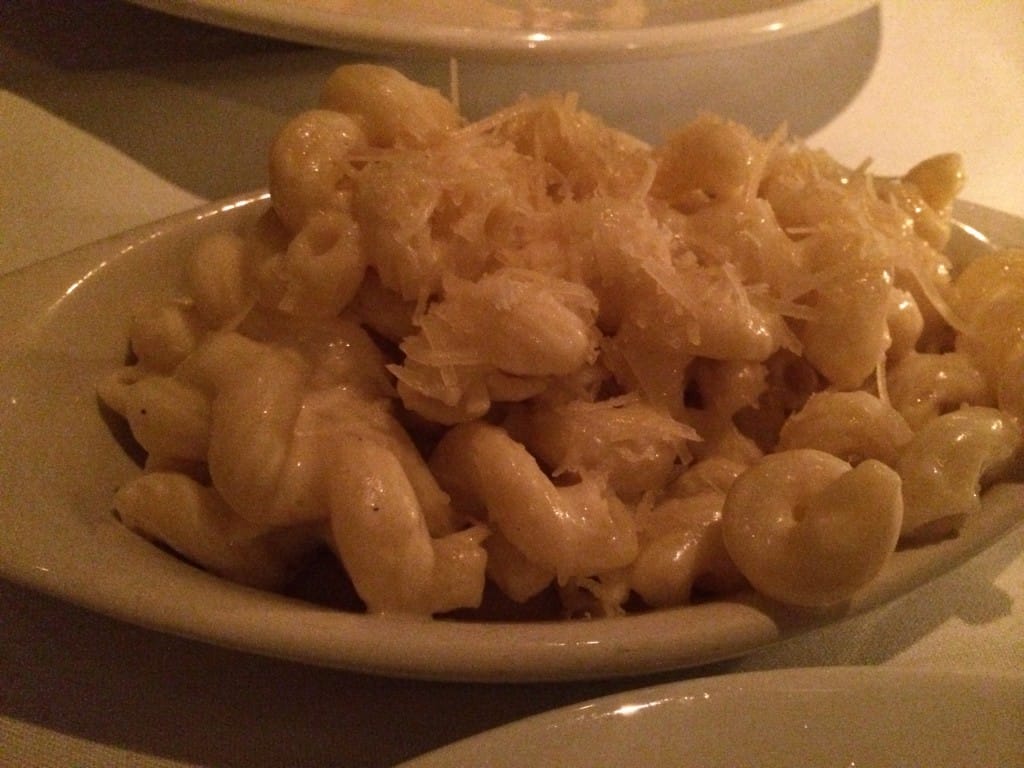 We also grabbed a side of the Gouda Mac and Cheese because our server said we had to get it. While it was good, I wouldn't quite agree with him. The flavor was nice, but nothing special to write home about.
We skipped dessert that night because Morgan had just baked her Oreo Truffle Balls and we had to go scarf those down. Eli's Table was good and is definitely somewhere we'd like to go back to because there were a bunch of choices on the menu that we weren't able to order that night. I love going to a restaurant and having too many choices, because we get to go back again!
Remember – Now thru January 7, all entrees are buy one get one free! Just make reservations in advance and tell your waiter that you are there for the anniversary special!
How was your last date night dinner?