We love living on James Island, South Carolina – we are five minutes from downtown Charleston, but our neighborhood has a totally different vibe. Laid back, relaxed, and a little bit redneck (in the best way possible) are the words that I would use to describe James Island. And I totally love it. Bohemian Bull is a new restaurant (in the location that used to be Jack's Cosmic Dogs on Folly, for locals) and we were really excited to visit it.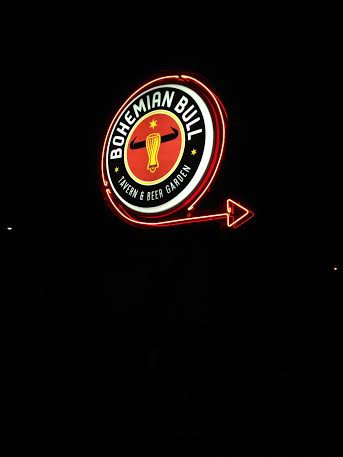 I love the description they have on their menu:
"The Bohemian Bull was inspired by the culture and lifestyle of James Island and the surrounding Charleston area. We love this town and the people in it. Because of this, we try to support our local vendors as much as we can. We use Normandy Farms for our bread and Grow Food Carolina to source our produce. We also support our local breweries featuring Holy City, Frothy Beard, Westbrook, Coast, Freehouse and local distilleries High Wire and Striped Pig. The Bohemian Bull is a place where family and friends can come and relax in a lively open atmosphere and enjoy hearty craveable food and a colossal selection of craft brews and cocktails."
And an lively atmosphere it was. The inside is a mixture of eclectic decor that just makes you feel at home. Apparently there is an amazing fire pit outside (when we went it was quite cold and very rainy). I am so excited to go back & check out the patio!
We visited during Charleston Restaurant Week so they were running a special – 2 beers and 2 burgers for $20. We were happy to participate.
We started with Sweetwater 420 drafts. We were slightly disappointed in the size of the beer – they were 10 ounces instead of a pint. We thought that was because of the special, but Sean ordered another round and it came in the same small glass.
For food, we started with the Pepper Jack Pimento Cheese Dip. It was really good! The pita triangles were perfectly toasted – I hate it when they're too soft, but these were just right. The pimento cheese was topped with bacon and the only complaint that I have is there was almost too much! It was enough for 4 people to share, easily. I could have eaten just this for dinner.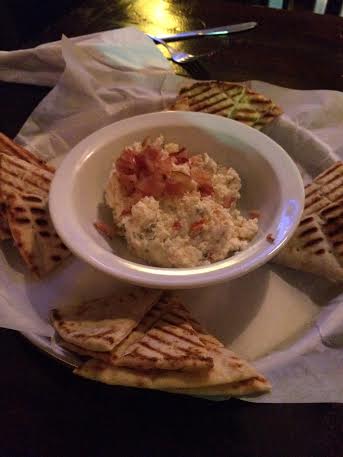 For dinner, we each got a burger. I had the black bean burger topped with lettuce, tomato, pickled onions, smoked gouda, and carmelized onion sour cream. It was good, but very beany. If anything, I would say that it could be spicier, but the gouda and the pickled onions were a great touch. I got truffle fries ($1.50 upcharge) for a side & they were amazing. I obsess over crunchy fries and the truffle oil was fragrant and delicious.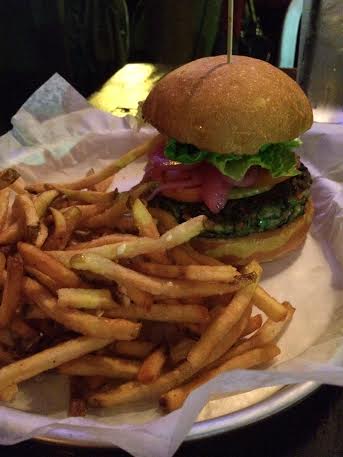 Sean had the Truffle burger which was topped with truffle mayo, an onion ring, grilled mushrooms, and smoked gouda. It was very good.The smoked gouda really brought all the tastes together. The onion ring had the perfect amount of crunch to it. The grilled mushrooms added a soft texture and good flavor. The burger was cooked very well. As a side he got fried macaroni and cheese. He was kind of sad to only get 3 nuggets. But, they were very good, but could have been more cheesey with a more prominent cheese flavor.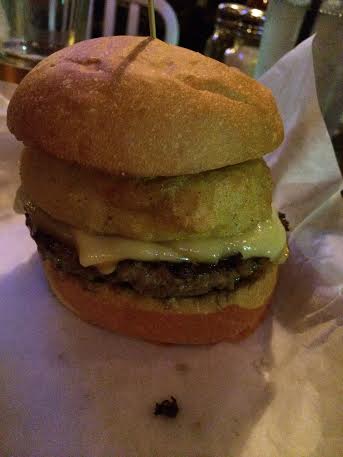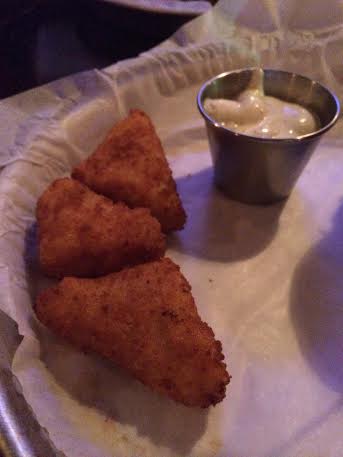 The Bohemian Bull has great food and an awesome vibe. We will definitely go back, especially for fun events. I would totally recommend this restaurant if you are looking for a casual meal on James Island!