I have really been excited to register for wedding gifts since even before getting engaged. Whenever I go to Bed Bath and Beyond and see a couple walking around with the registry gun, I just get green with envy. I mean, honestly shopping is my favorite past time. I've really toned it down in the last couple of years, but I can do some serious damage. So the idea of shopping without buying just really excites me.
We wanted to register somewhere for kitchen related items. Cooking is a huge part of our relationship (we cook dinner together at least five nights a week, love going out to eat, and even really like going to fun grocery stores) so we knew that we wanted to stock up on some basic pieces. I actually made a pretty detailed list of things we wanted to register for as a note on my phone and added things as we thought of them over the last few months.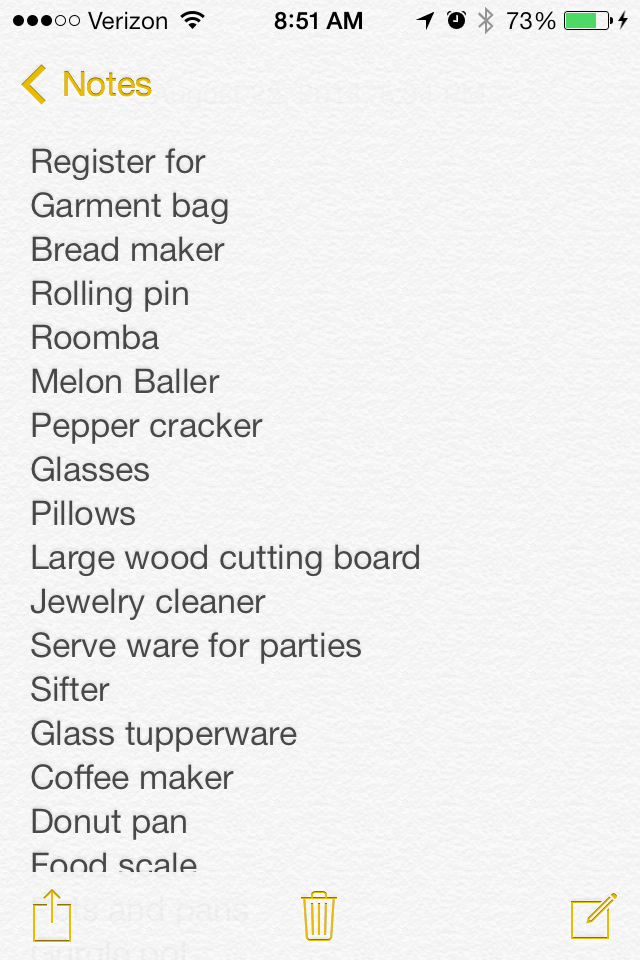 We chose Bed Bath and Beyond because it is everywhere, there are great coupons, and their inventory doesn't change too month.
We made an appointment and went at ten am – which was a great choice. The store was basically empty and very quiet.
We were assigned a registry specialist to help us. I understand why Bed Bath and Beyond does this – it's great to have someone who is knowledgeable about the products. But, I really wish that he had offered help and then left us alone. Instead he spent the full THREE HOURS with us. We got zero alone time and I felt really unromantic sniffing candles (etc) with this random dude.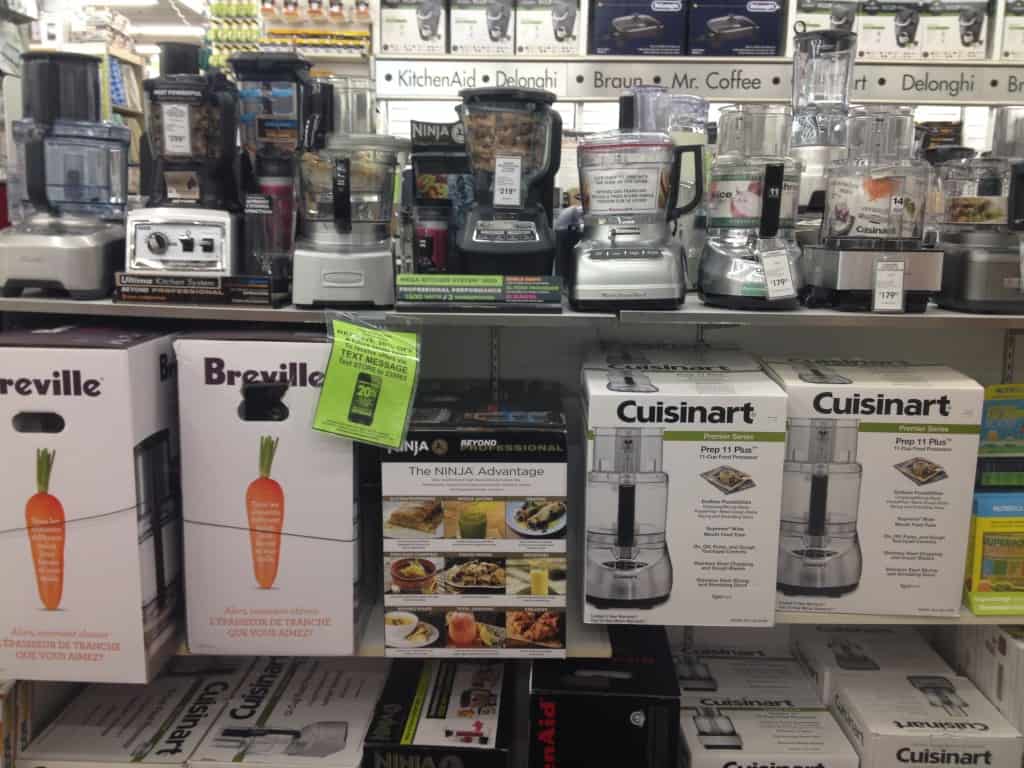 We appreciated his help with pots and pans and appliances where we had questions. But, he was really pushy. He had us register for things that we don't really want or need (a giant fancy blender, a roasting pan, REALLY pushed china in sets of twelve) and always pointed us to the most expensive possible alternative. We didn't even realize it until we had left, but he had registered us for over $1,000 in wine glasses. We barely even drink wine. Ridiculous.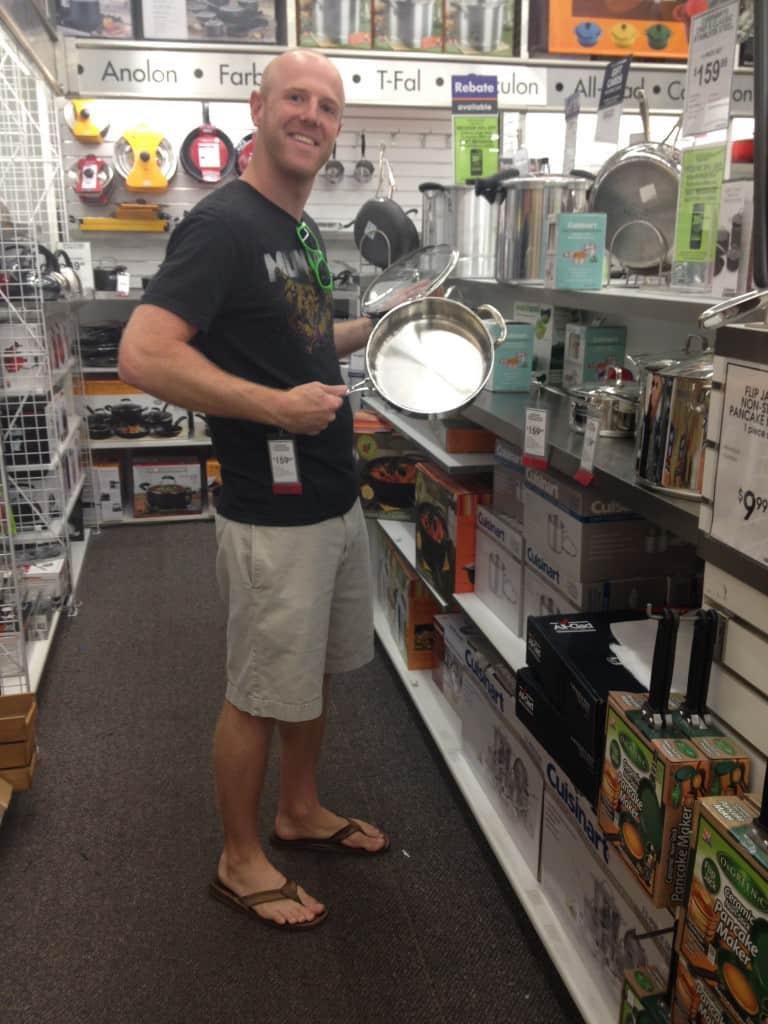 I also never got to even touch the scanner gun, which was a total rip off. I really wanted to make it go beep-beep 🙂
After we left the store (can I repeat, after 3 hours) we went to get lunch and looked at the registry print out. We quickly realized how few of those things we actually wanted, and that we had missed things we did! We took notes on the paper and made edits when we got home. That is a perk of the registry – you can change it online at any time. We removed the fancy crystal and replaced them with much more sensible glasses (considering our lifestyle). We added some things that our store didn't have. My personal rule is, if I wouldn't pay for it myself, why would I ask other people to?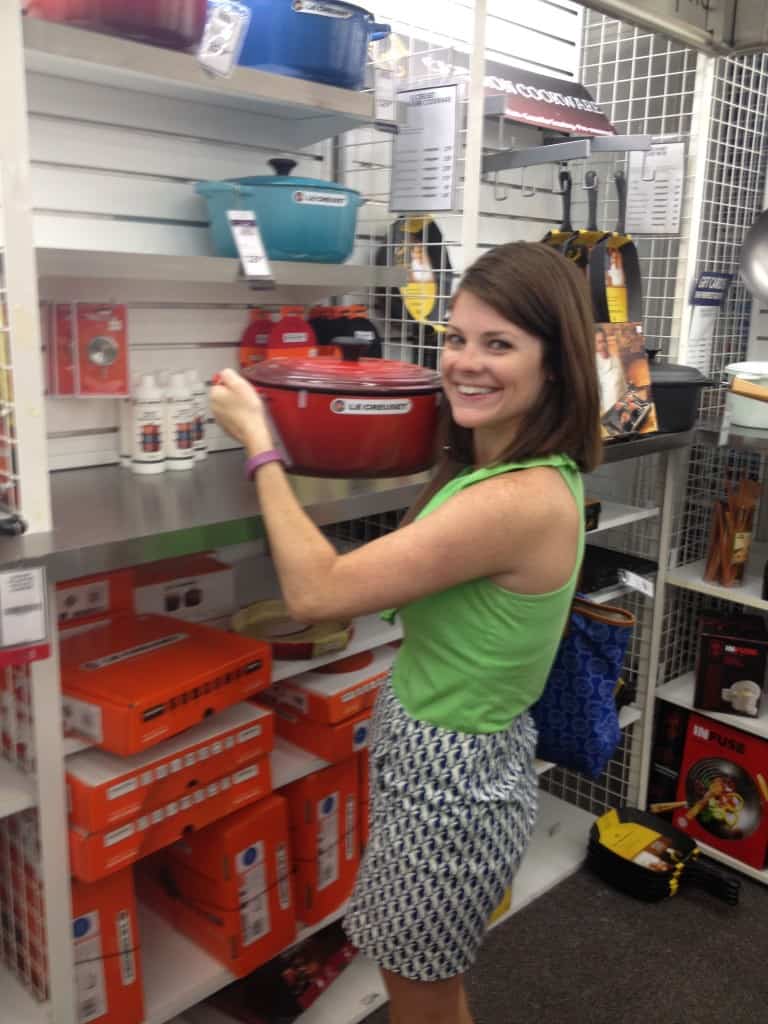 We also added some things online that our store didn't have. We registered at the Mt. Pleasant store because it is larger than the store nearest us (Citadel Mall), but they still didn't have certain things (like luggage) in stock. It was easy enough to add online, though.
We also plan on going back to BBB and touching up our registry in real life, without an assistant or an appointment. For example, we realized that the sheets that we registered for (the only ones he showed us) are over $100 a set. We don't want crappy sheets, but we also don't plan on having this queen bed forever. If someone wants to give us $150, I don't want it to be on sheets. (Or $50 for 2 pillowcases, for that matter). I've been the guest who's given one $60 salad plate and felt ridiculous, and I don't want to put that on my guests. If anyone is feeling extra generous, I'd rather get something really useful (like the nice pots and pans!)
We have lived together for over a year, so we already have a lot of things, but wanted to upgrade some and get things we've never had. Bed Bath and Beyond was a decent place to do that, for all the reasons that I've mentioned above. However, I didn't really register for much home décor there. It's just not my style. I'm considering registering at Target (Threshold brand décor) but would have to wait until much closer to the wedding, since that inventory changes so often. I'd love to register at West Elm- there just isn't one anywhere in South Carolina, so we'd have to do it on a trip to North Carolina (which we have plenty of planned for September through December) or do it online, or maybe a combination of the two.
Finally, Sean would like to set up a Honeymoon registry. I understand the sentiment (we have a lot of stuff, not a lot of space) but I know that a lot of people don't love the idea, and I know that I only give to Honeymoon accounts when that's the only option. If people like to give cash, they'll just do that, you know? That's just a decision we will have to make.
Where did you register? Did you have a good experience?