In our house, the pets rule. CiCi (the beagle mix) and Bear (the fluffy grey cat) are rescues who have stolen our hearts. We love them very much and it is so important to us to keep them healthy and happy.
CiCi got a special package in the mail the other day. Rachael Ray herself boxed up some treats and sent them our way! Well maybe not, but we did get a lovely box from the Chop Shop over at Rachael Ray Nutrish.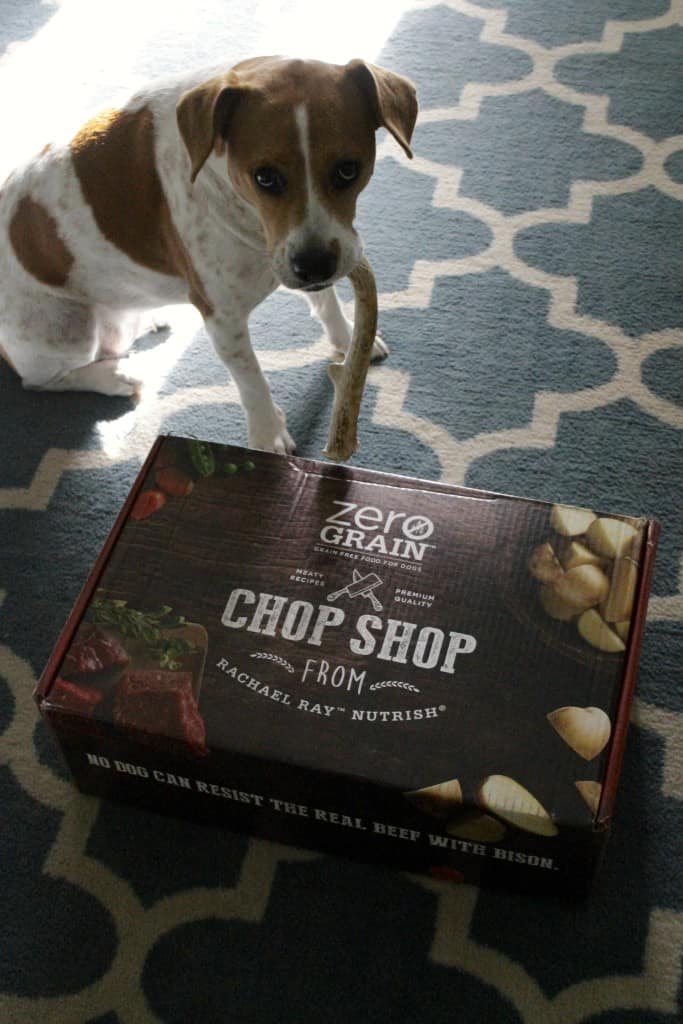 Inside, we found a hearty bag of Rachael Ray Nutrish Zero Grain Beef with Bison Dry Dog Food and a special toy for CiCi that she wouldn't even wait for us to unwrap before she went to town! What can I say – this dog loves meat.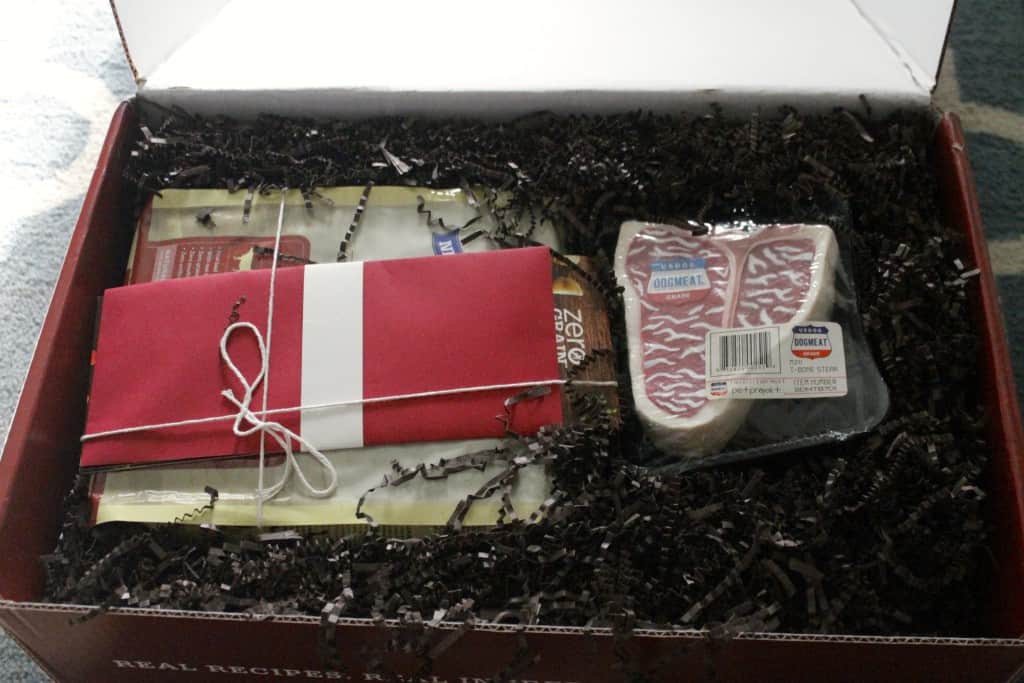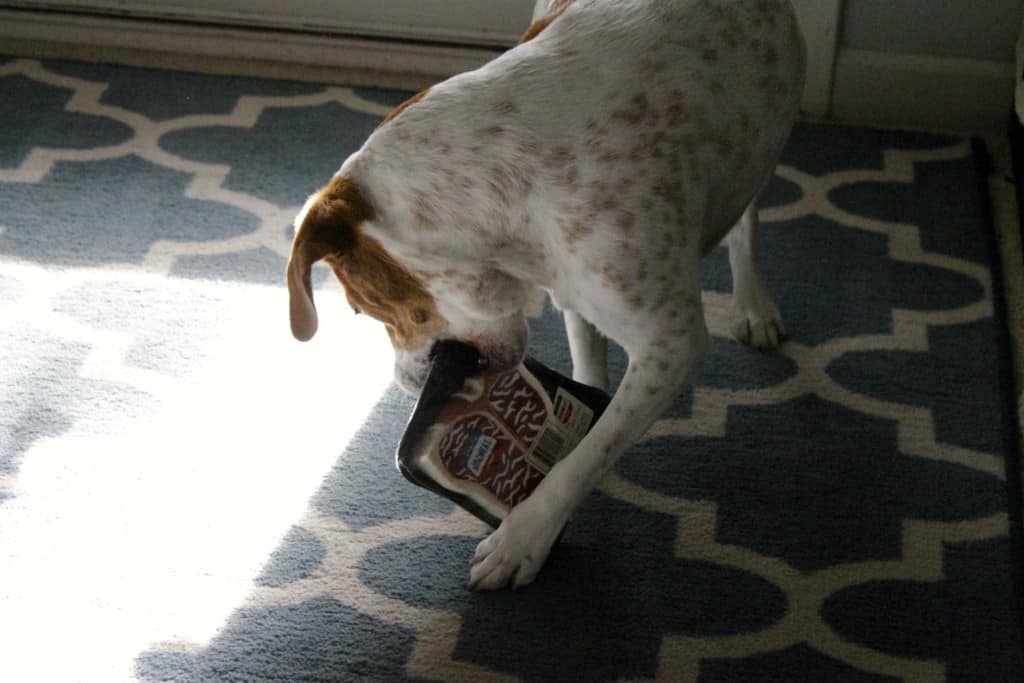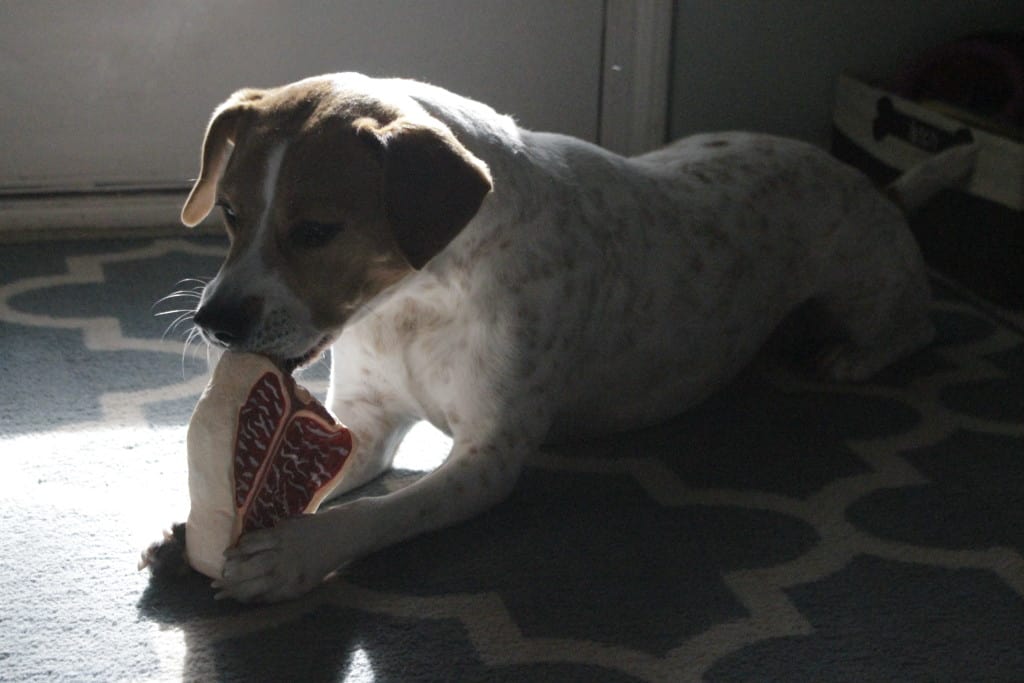 There was also a very sweet treat in the box for us- a cutting board and two of Rachael's santoku knives for us to try! We love these types of knives, so we can't wait to use those ourselves. Rachael is known for her love of food and cooking, so we think that it is awesome that she has extended that to include food for pets, too.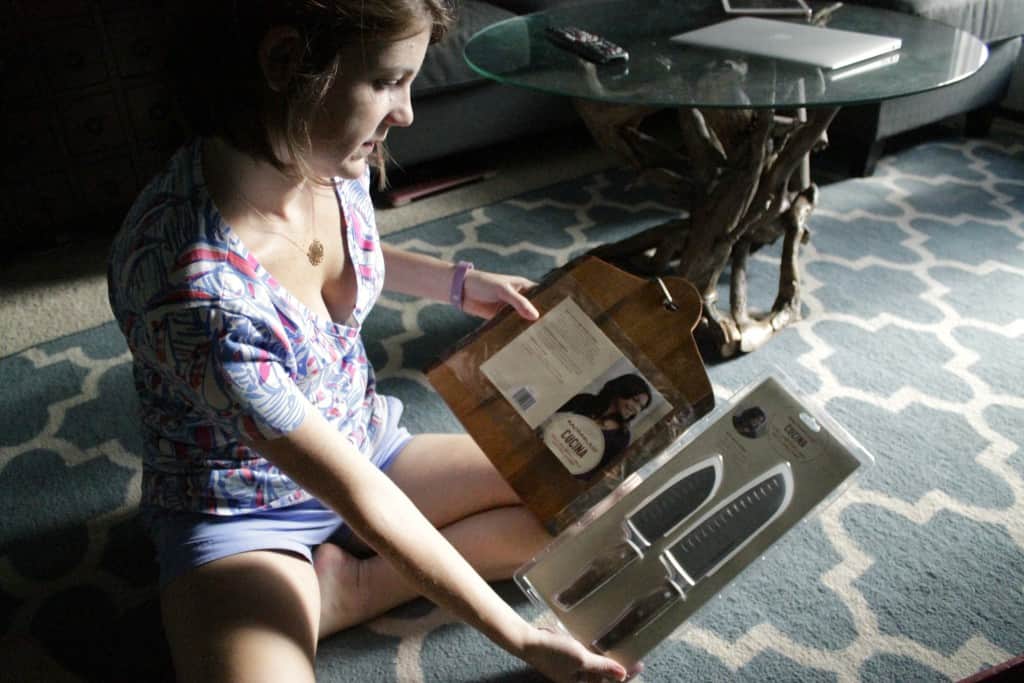 We were so excited to see how CiCi would like the Rachael Ray Nutrish Zero Grain Beef with Bison Dry Dog Food. Bear loves her Nutrish cat food, so we expected nothing less from CiCi. She was really excited when I opened the bag and tried to get it before I even put it out!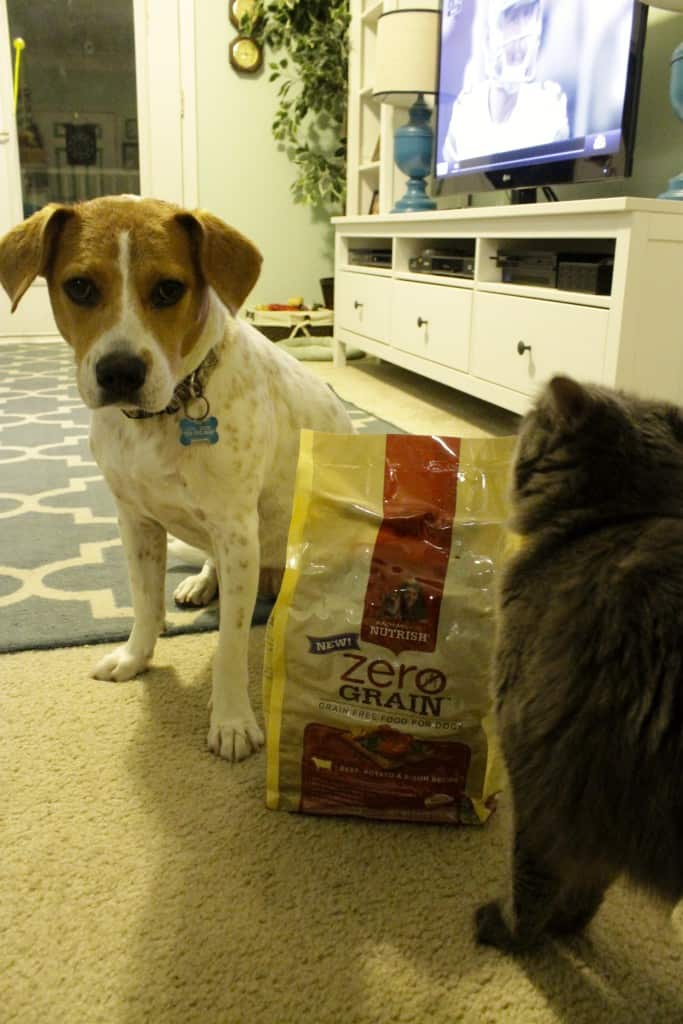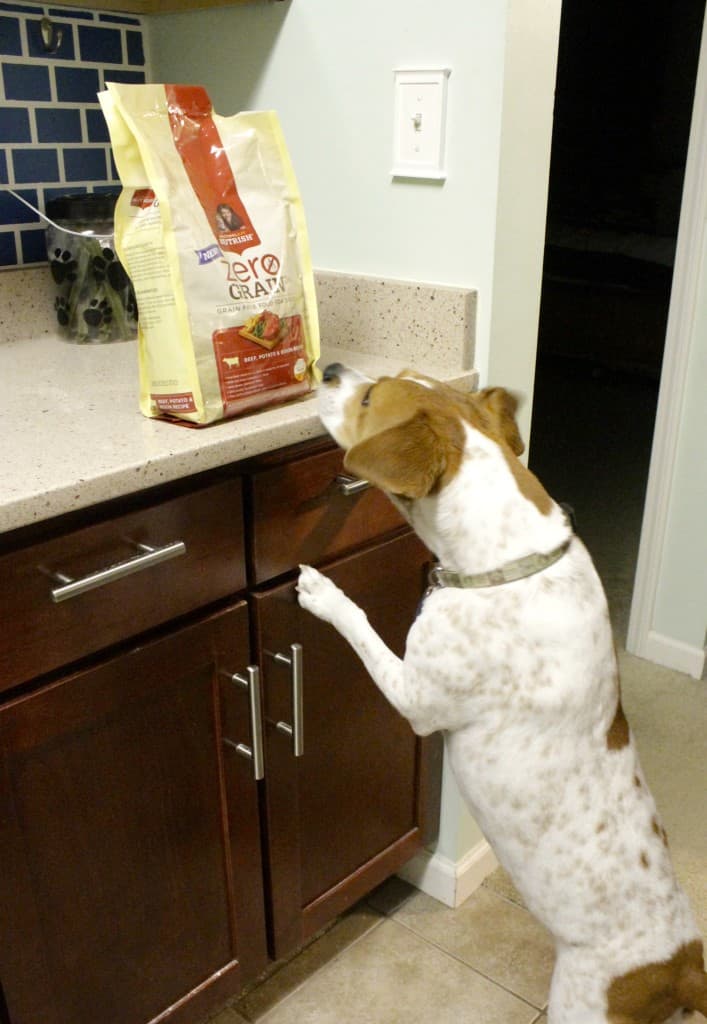 When we went to pour the food into her bowl, CiCi had to restrain herself more than she ever had. I'm surprised she was able to hold herself back.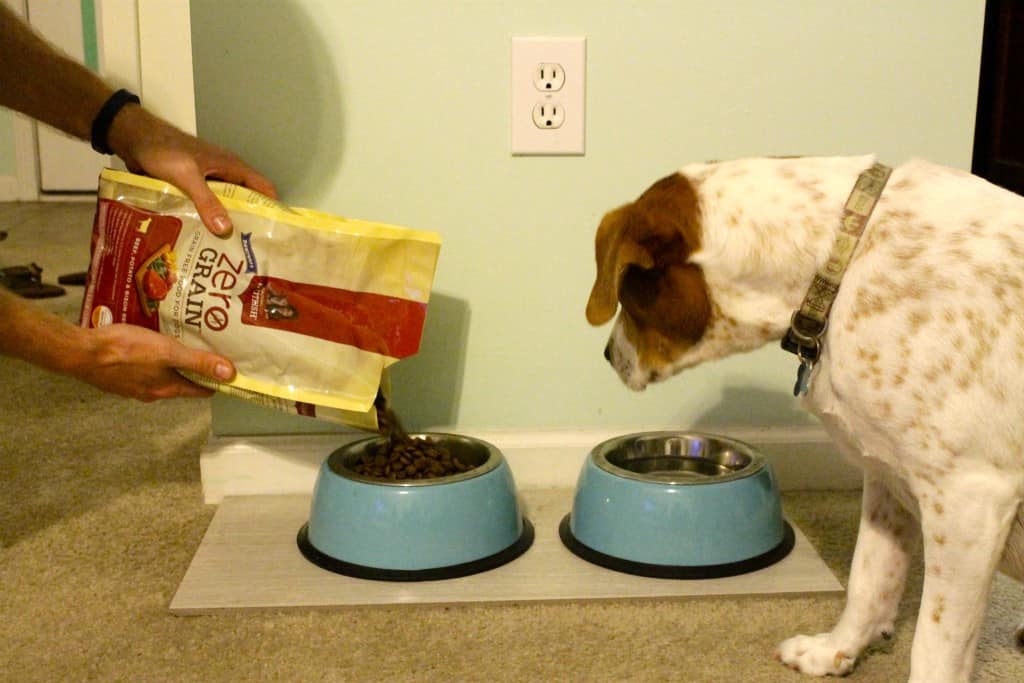 CiCi dug into the Rachael Ray Nutrish Zero Grain Beef with Bison Dry Dog Food and loved it as much as we thought she would. It's no surprise considering Rachael Ray™ Nutrish® Zero Grain™ Beef with Bison Recipe is made with simple, natural ingredients like real U.S. farm-raised beef, which is always the number one ingredient, combined with wholesome vegetables. And there are never any grains, glutens or fillers.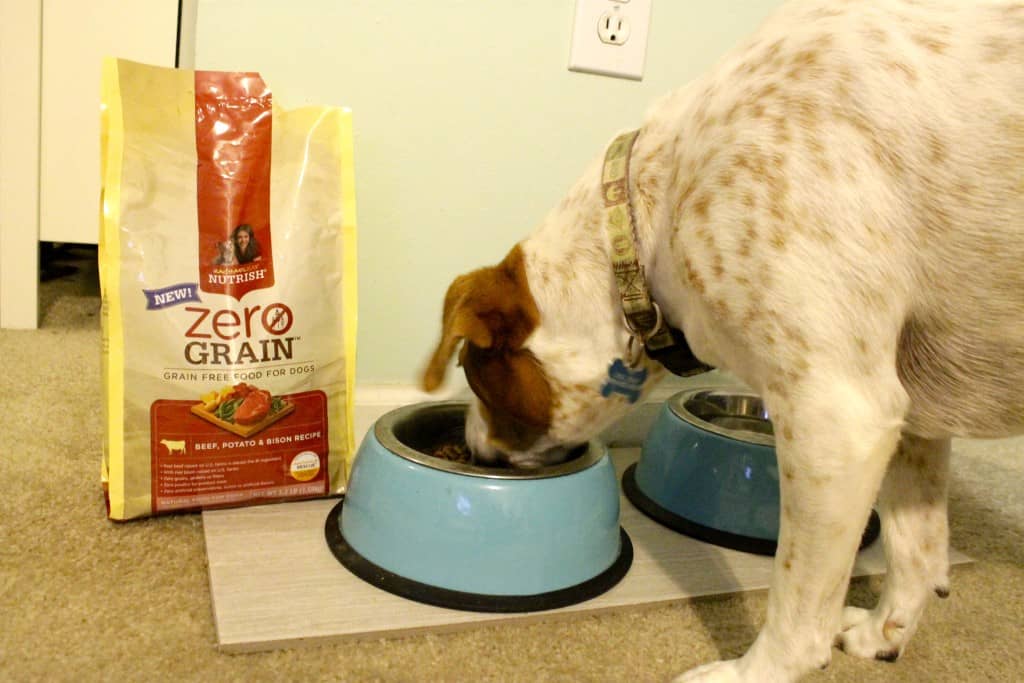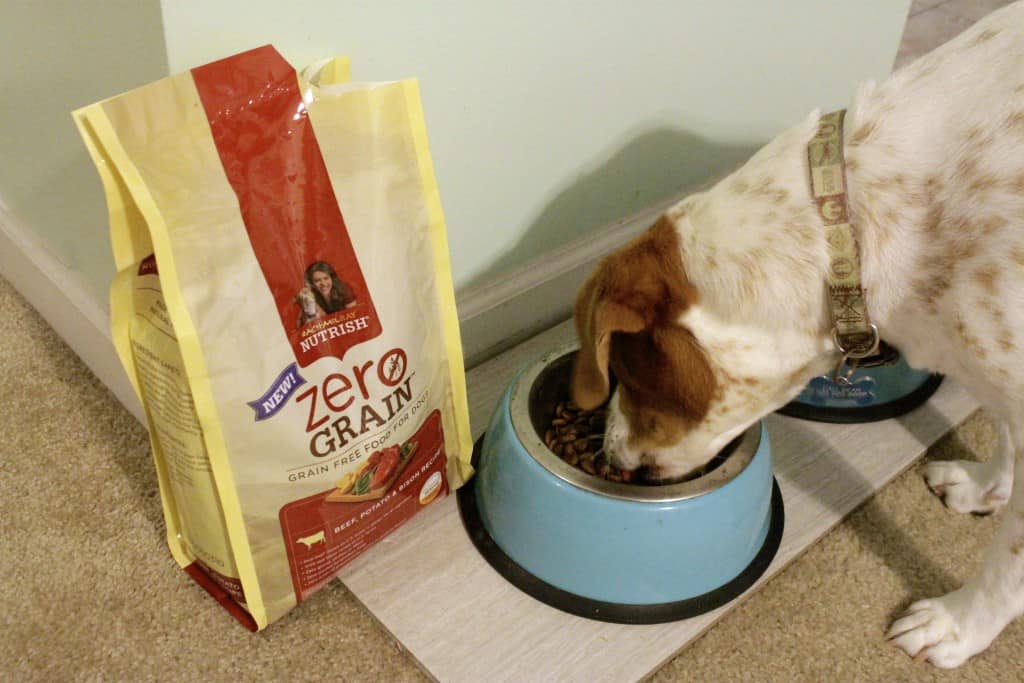 We love that Rachael's food is always made with real meat as ingredients, so we know our pets are getting the best possible food. With real beef and bison, CiCi gobbles up Nutrish. Another awesome reason to buy this brand and support Rachael's cause is that Rachael's personal proceeds go to Rachael's Rescue, a charity created to help shelter pets in need. To date, they have donated over $9 million. This money has gone toward food, medical supplies and treatments for these unfortunate animals. That's an amazing cause that we are happy to support.
Right now, you can get $3 off a bag of Rachael Ray Nutrish with this coupon. Plus, don't forget to follow them on Twitter, Facebook and Instagram to see what they're up to and get future deals.