My nail polish drawer was seriously out of control! Here is the process that I used to sort, purge, label, organize, and store my nail polish collection!
I have recently switched from a corner desk back to my proper vanity. (It was in my room, then the guest room, and is now back in my room. I missed it.) Since I now have an awesome closet system, I don't need to store any clothing in the vanity drawers. So, they are kind of j-chilling empty right now.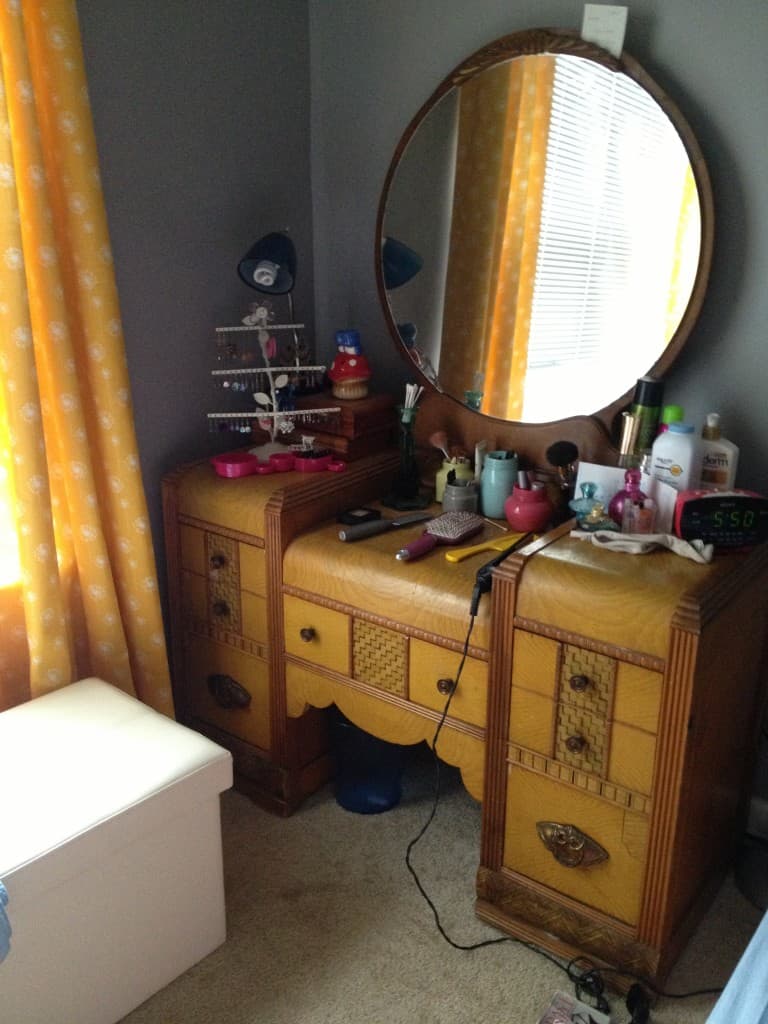 I intend to redo the whole thing – but can't decide if I should leave it natural wood or paint it. So I'm just putting that off.
For now, however, I decided to use one drawer to hold my huge nail polish collection. It's been looking a hot mess so I thought I'd give it a quick clean up job.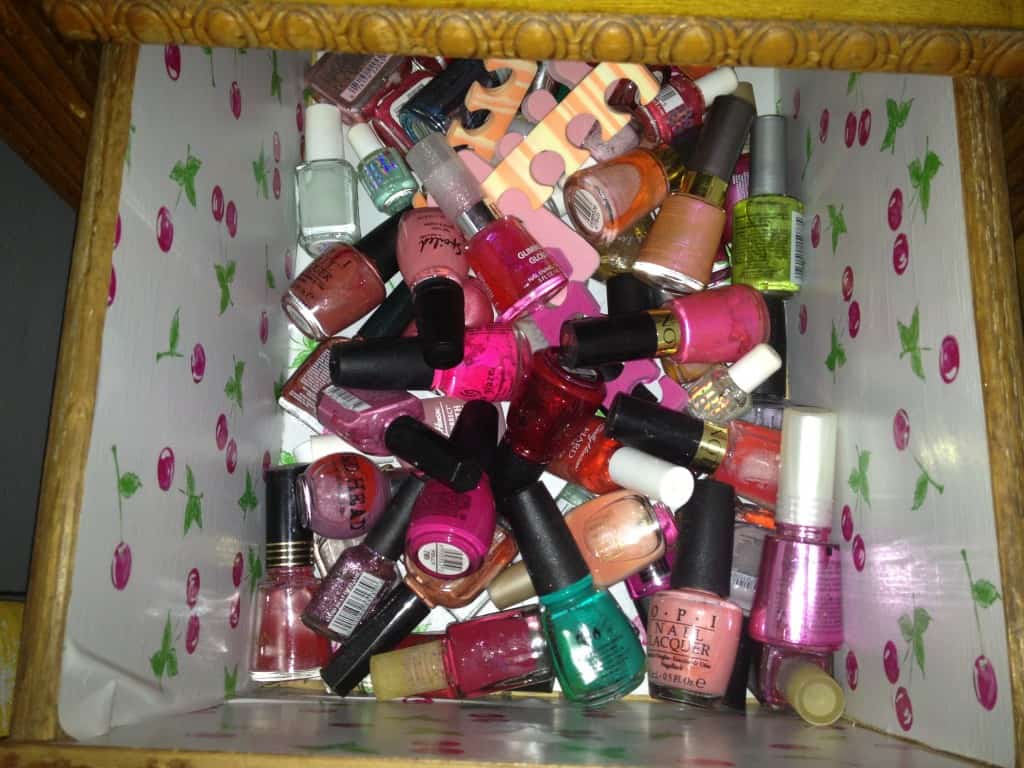 First, I emptied out the draw completely. I do much better organizing if I start with a clean slate. I also threw out some old, dried up bottles.
Then I put the polish into piles by color family – light pink, red, orange, blues and greens, purples, and clear/white.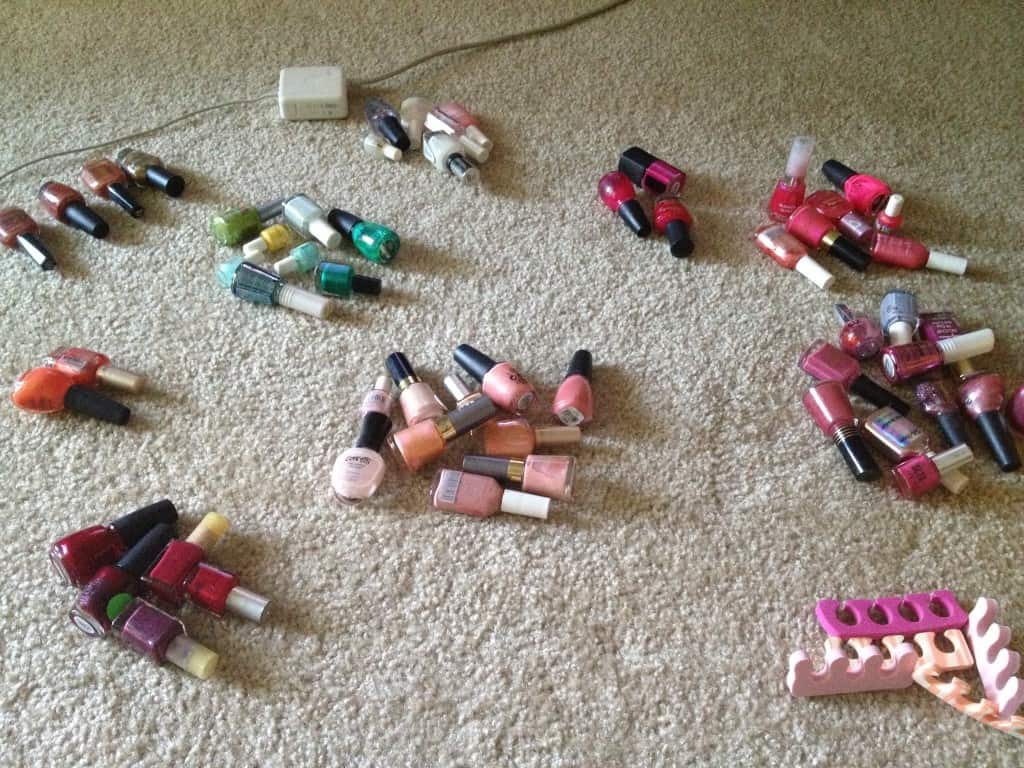 Before I put the polish back, I used a Q tip to add a smear of each color to the lid of the bottle. This way, I can see what color the polish is without having to pick it up. It used a lot of Q tips, but I really didn't want to have to wash a paint brush 40 times.
Then, I lined the bottles up in color-family order. Now I can see exactly what I have and can find everything much easier.
I also threw a couple of glass shot glasses in the back to hold toe separators- is it sad that I'm spending a lot more Friday nights painting my toes than taking shots lately? Or is it more sad that I prefer it that way?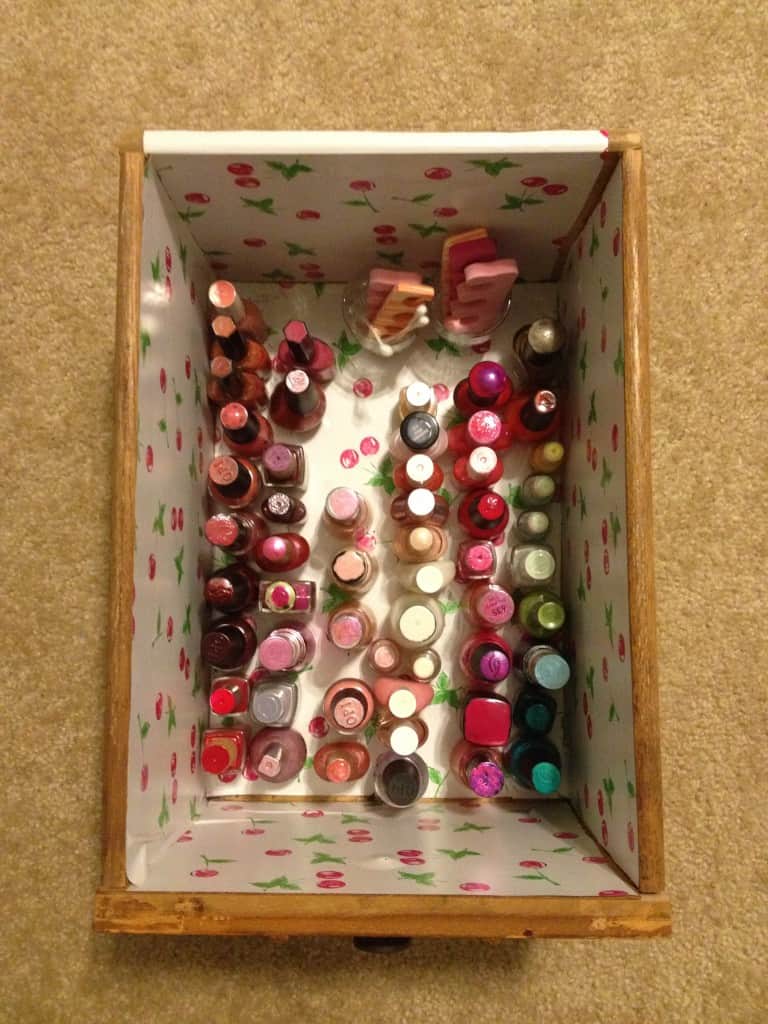 Have you done any quick clean ups lately?