Breakfast is the most important meal of the day, right? So start it off with something quick, easy and healthy. We start our mornings off with a nice protein shake and I feel great for hours.
What you need:
blender
yogurt (Greek for more protein)
orange juice or apple juice
protein powder
frozen fruit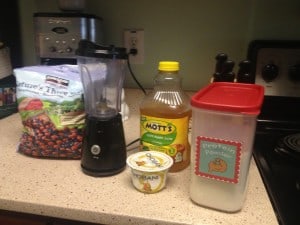 I start by scooping in the yogurt (I try to get a variety of flavors to jazz up every day), one scoop of protein powder, and about half a cup of juice and blending those together so they have a well blended consistency.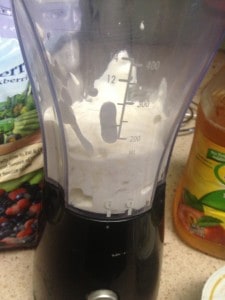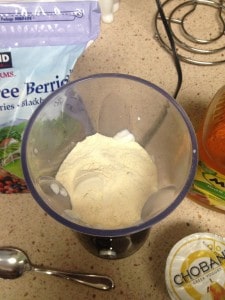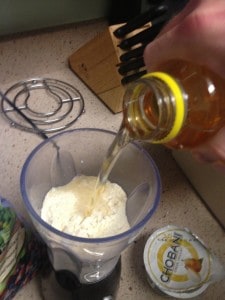 Then put in your frozen fruit until the mixture is full and blend that up.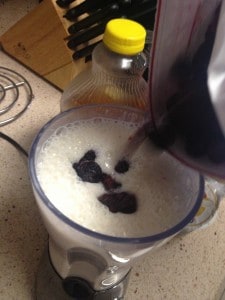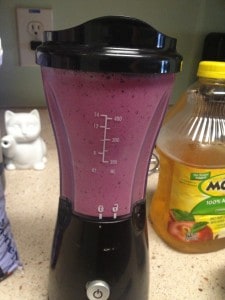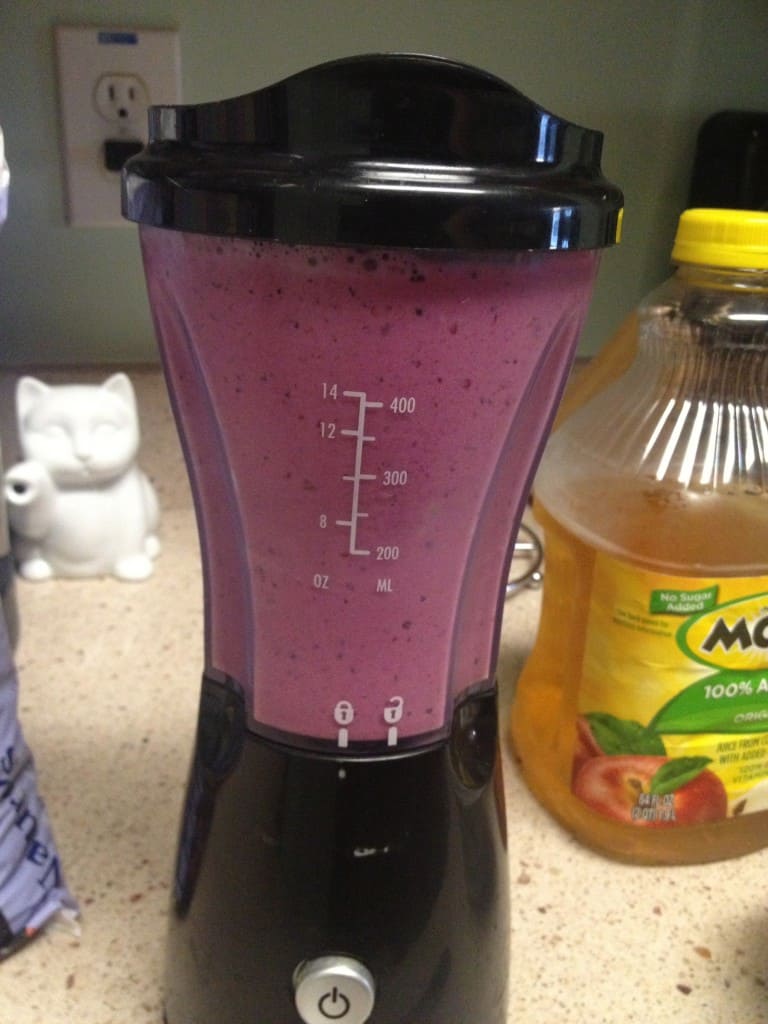 Ta-da! Easy as that. Great fruit protein shakes to start your day and get you moving.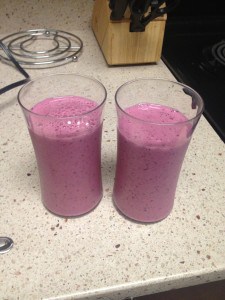 How do you start off your day?