Legendary southern author Pat Conroy passed away a few months ago and many people here in Charleston were very sad to hear the news because they were in awe of his books. I found myself realizing that I had never read one of his books before. I looked it up and saw that he was the author of more than 10 books. Considering how much I had always heard about him, I decided to check out "The Prince of Tides" from the library and see what I thought.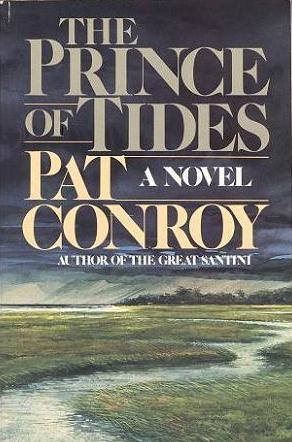 The Prince of Tides is a story set in deep South Carolina in Colleton County. The story revolves around Tom Wingo (who I imagine comes from inspiration of Conroy's own childhood) in both the present and the past. Tom finds out his sister, Savannah, has attempted suicide, so he flies up to New York City to try to help. The book centers around his conversations with his sister's psychiatrist, Dr. Lowenstein. Tom tells her stories of his childhood so that the psychiatrist can get a better idea of what is going on with Savannah and the things she screams in her sleep. These tales take you back to an abusive home on the water where their dad spends all day shrimping and all evening treating his family terribly. The stories get more and more compelling as you lead up to figuring out what has happened with Savannah over the years.
I have mixed feelings about The Prince of Tides. Literarily, the book is very well written. There is tons of descriptive detail throughout the book that really makes you think you're deep in the Lowcountry in the middle of the 20th century. However, I found myself dragging on. I think there are too many stories about the family's history and that many of them could be cut. The descriptive nature of the book just makes the 675 pages of the book move a little slowly.
So I'm torn, I was debating whether to read "The Lords of Discipline" next, which I've heard is his best work. From a writing perspective, it would be a great book to dive into, but I think I'll definitely need a break with some easier reads for a little while. I'm curious if any of the readers out there that follow our blog have any perspective on Pat Conroy's other books and if you think they are worth diving into. Let me know!