Y'all know we are all about the salads here. I love taking great food combinations and turning them into salads! Some of my favorite are BBQ chicken, Hawaiian Ham, and most recently the Hamburger Salad.
It's quite possible that my favorite meal is pizza. (Note the difference between favorite food and favorite meal. My favorite food is pickles!) However, pizza is tricky to translate into a salad. The best parts of pizza are the bread, the sauce, and the melty cheese.
This salad has none of those things. But, it does have a nice Italian flavor & was really quite good.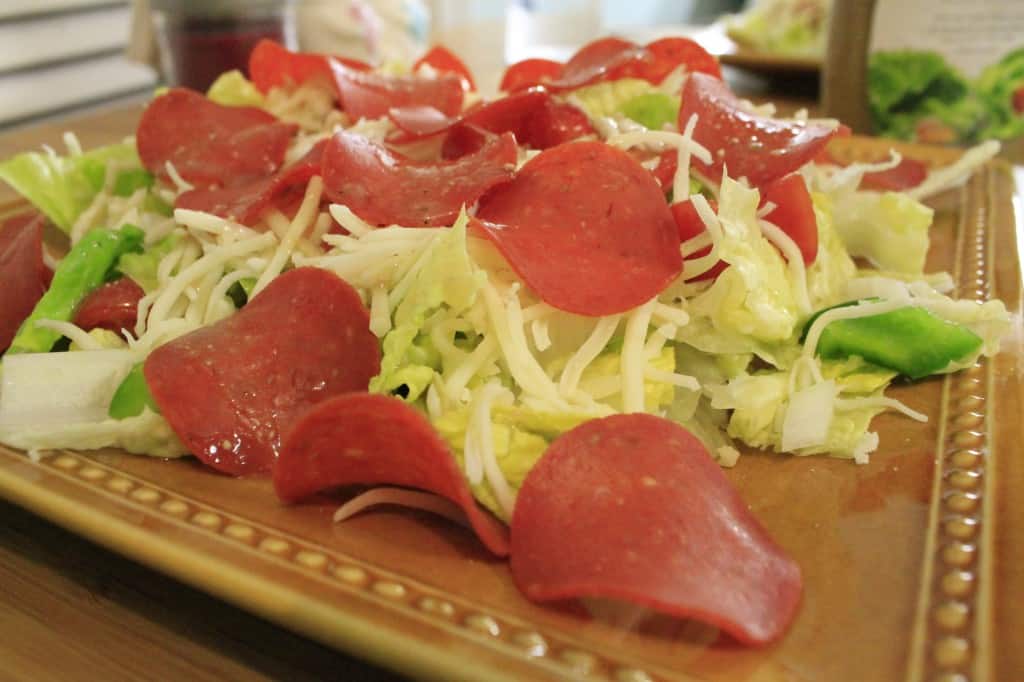 Pizza Inspired Italian Salad
Serves 2
What you need:
1 head romaine lettuce, chopped
½ green pepper, diced
½ Vidalia onion, diced
½ cup shredded mozerella cheese
½ cup pepperonis (we used turkey pepperoni)
Italian dressing of your choice
Parsley and Oregano, to taste (optional)
What you do:
Plate the lettuce. Top with toppings & dressing. Enjoy!
Like I said, this isn't exactly pizza, but it's still yummy & the mozzarella and pepperonis make it feel almost as good!
Do you ever make meals into salads?