Recently, I've been trying to really do some spring cleaning around here. I've been trying to, in general, get more organized. However, organization can be expensive – containters, canisters, bins, labels – none of it is cheap.
So, when I can get a freebie project going, I naturally get excited. To be fair, this project was created around an item that I already had – a round, fabric, hanging shoe organizer. It used to store purses and wallets, but since redoing my closets, I haven't had a need for it.
Meanwhile, the craft closet was looking downright scary. I never really organized it – I just kept dumping supplies in. I did sort through my fabric and gift wrap storage, but only because I had to to cram things in there. Ok, breathe in, breathe out. Here's the before: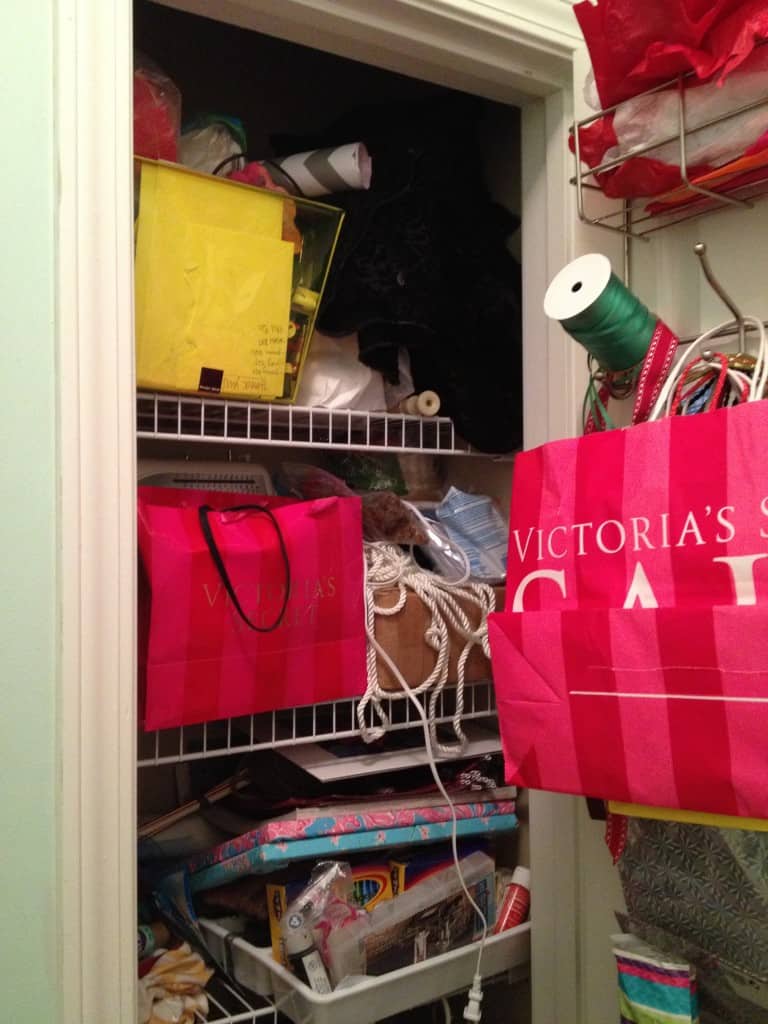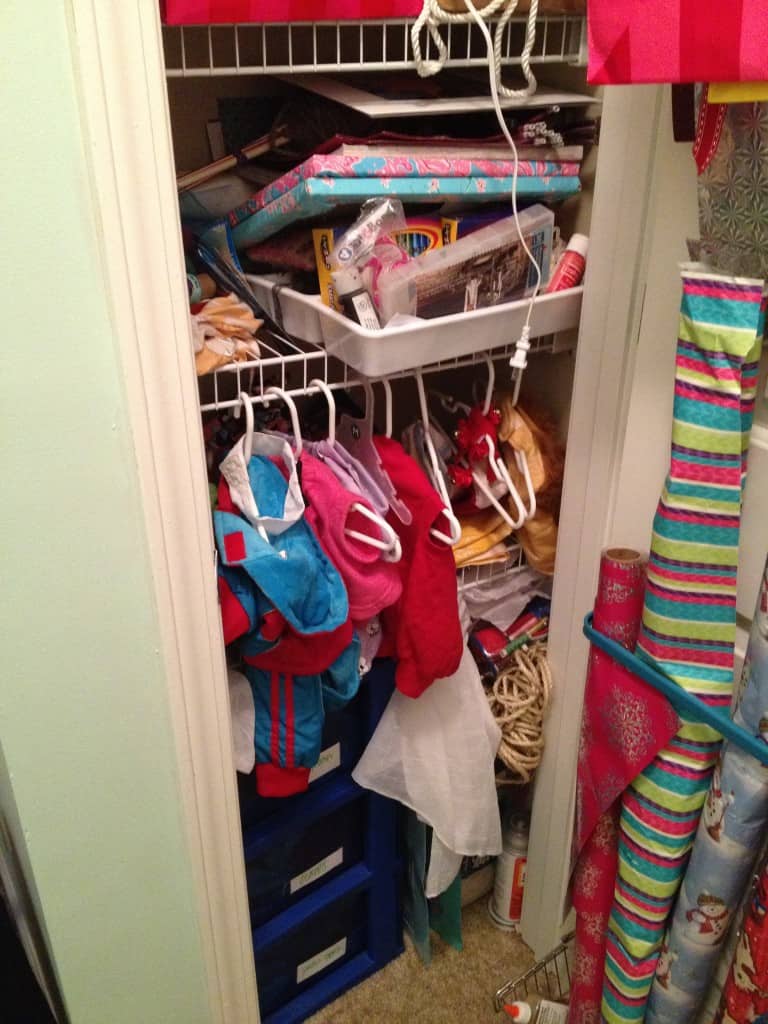 Umm, yeah. Yikes. So, as always, I find it always easiest to take everything out and start from scratch. Here's the last embarrassing picture: yeah, this was all in there.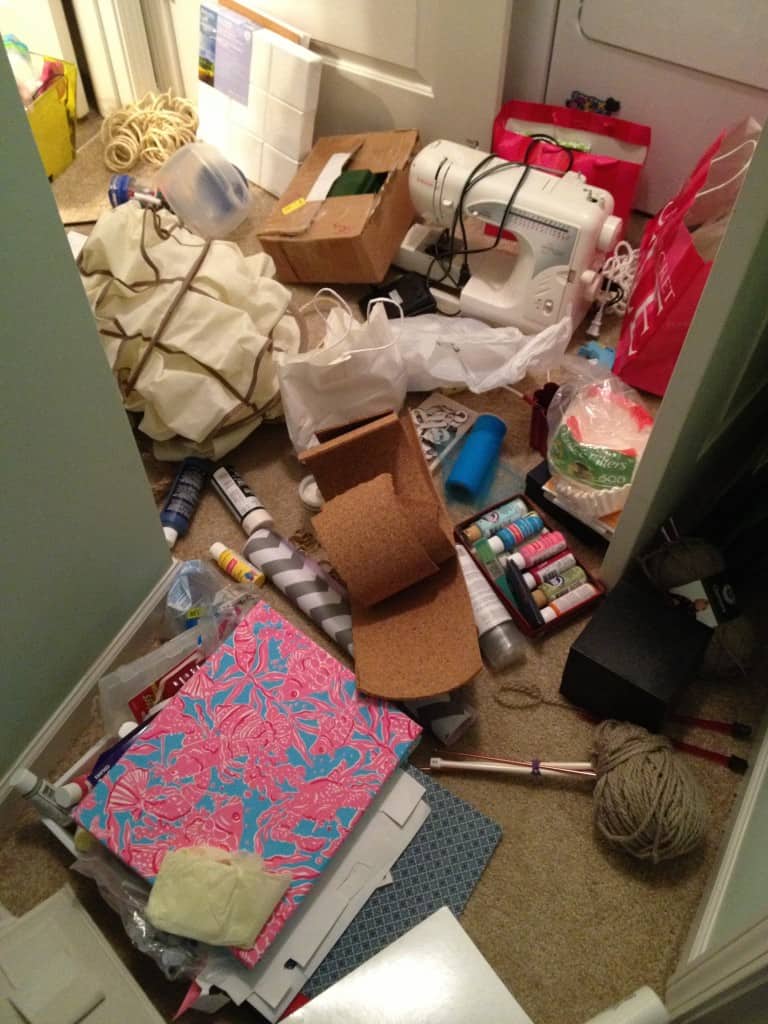 Then, I removed the center shelf. Sure, this seems like it was taking away storage, but I wanted to hang my shoe rack to have lots of specific areas for small items.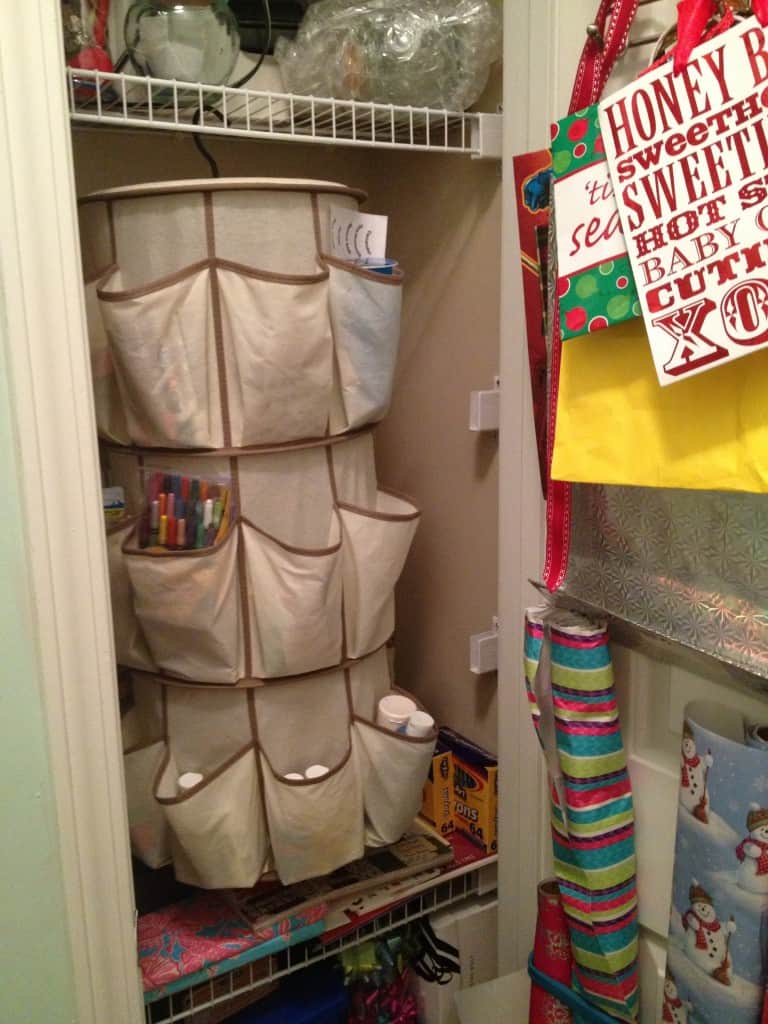 There's a section for paints, brushes, buttons, glue – everything I have. I love how it rotates and makes it easy to keep track of everything. I am toying with the idea of making labels for the compartments, but want to make it very easy to switch around and rearrange.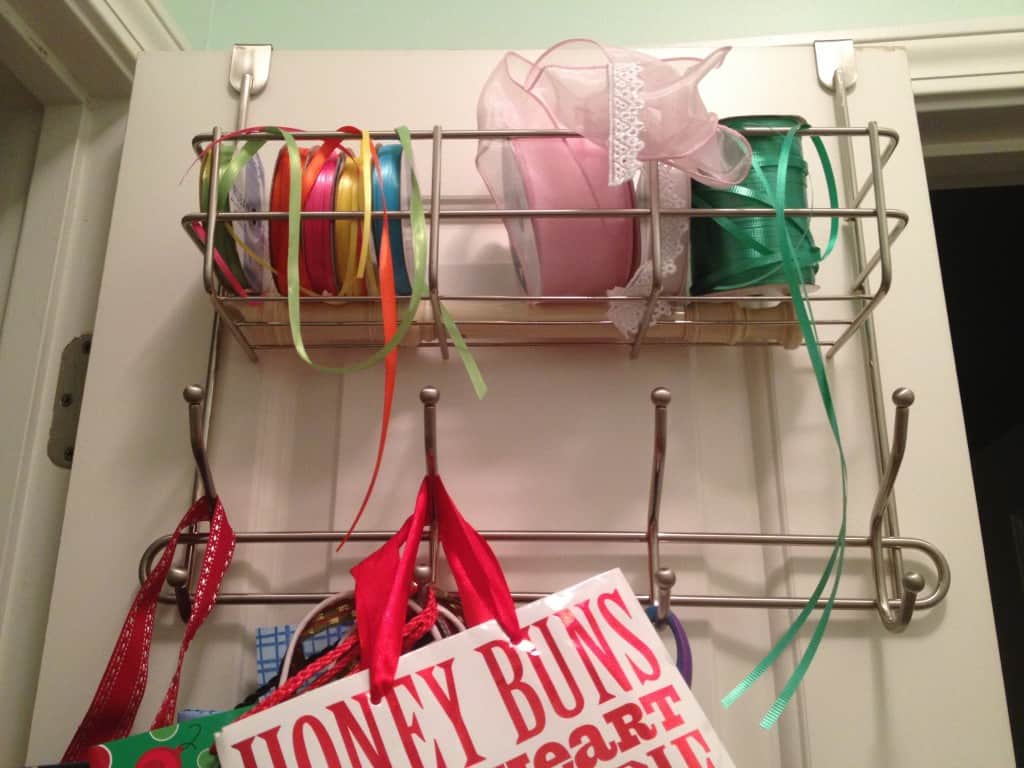 I moved my spools of ribbon (who knew I had so many) to the top of my over the door hanger, which also holds scissors and gift bags.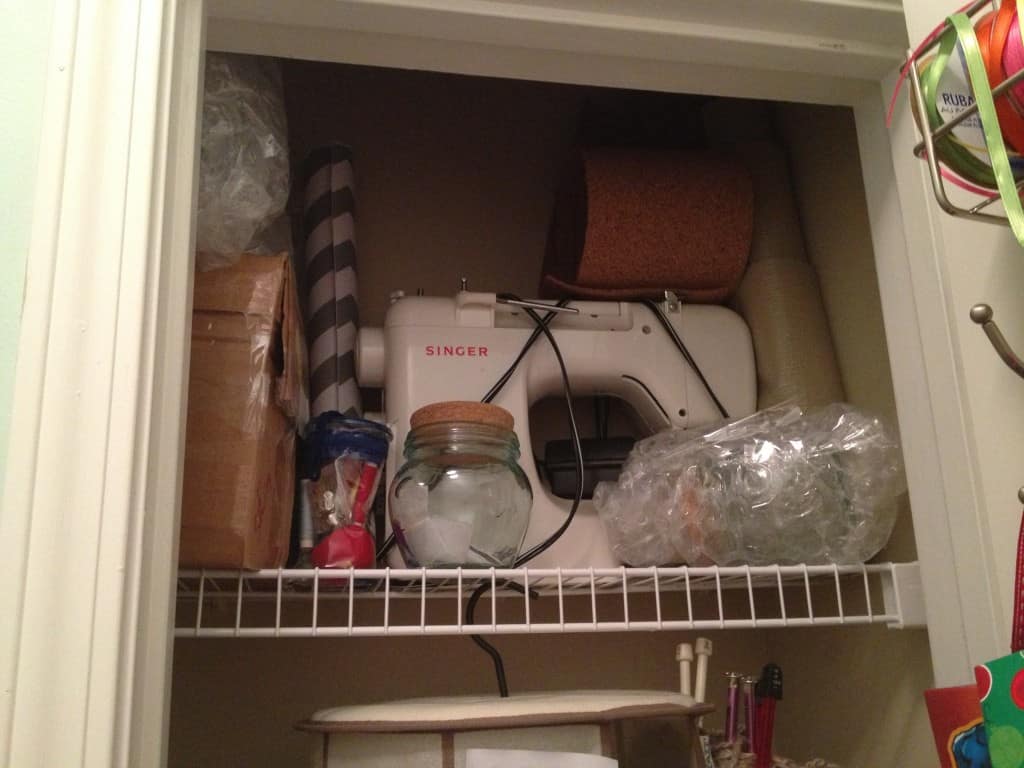 I shoved my sewing machine, accessories, and a few other bulky items on the top shelf. These items are rarely used, but it's good to have them in case I need them.
The area under the bottom shelf still houses fabric organized in a set of tupperware drawers and a tupperware dog food container.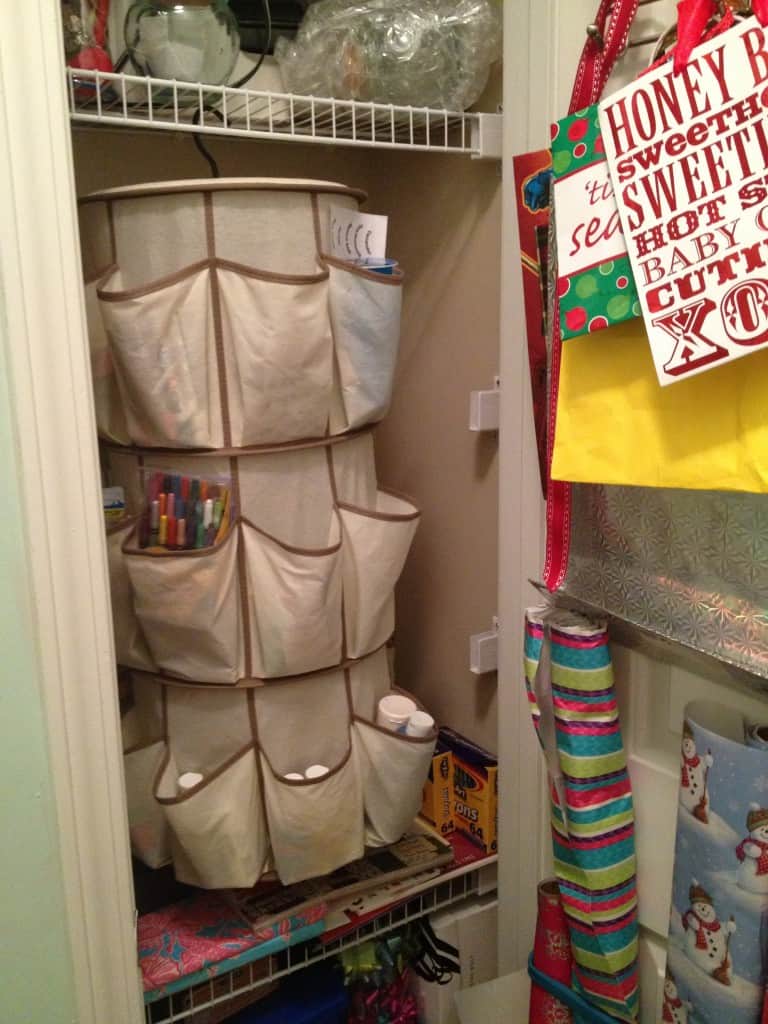 I'm pretty pleased with this whole set up, especially considering that I did it all with things that I already had on hand!
Have you done any no-cost organizing lately?