I am a major flower lover. I just love getting flowers. Whether they are from the grocery store or a florist, it just makes me feel so special and so girlie to get them! Sometimes I buy flowers for myself (hello, publix hydrangeas) but the best, of course, is flowers from a friend!
Sean &  I discovered The Bouqs via a tv commercial last year. Since then I have sent no fewer than six bouquets and I must say, I love them!
The flowers come from either a volcano in South America or California. The California flowers are available next day!
And no lie, I have never had roses that smelled as good or lasted as long as these do. They seriously rock.
Best of all, they are $40 for original (1 dozen), $50 for deluxe (2 dozen), and $70 for grand (3 dozen)! No shipping costs, delivery fees, or anything extra. Flat rate all the way!
Also, googling "Bouqs Coupon Codes" or signing up for their newsletter can turn up some great discount codes.
You can even use their concierge service to schedule flowers in advance, save a percent (by scheduling multiples) and then not worry about it again! No forgetting your anniversary or your mom's birthday!
This is a great service and I can't recommend them enough.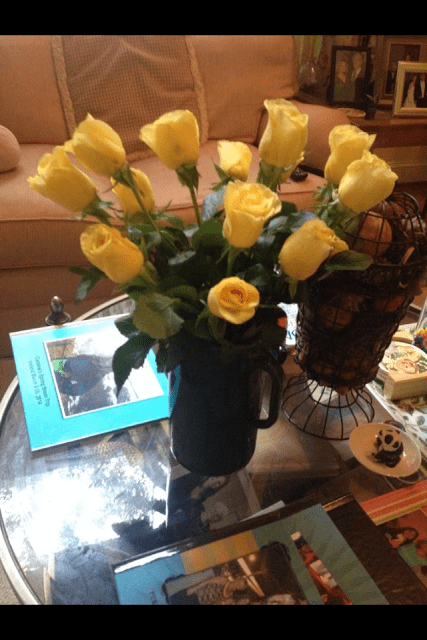 If you want to try them out, click here! This link is a referral link and if you order flowers via that link, you will get $10 off your order, and I will get points towards free flowers.
This was not a sponsored post. The Bouqs have no idea who we are. We just love their customer service & their product and wanted to share. The link I used is a referral link and if you order flowers via that link, I will get "points" towards free flowers.