Now that Christmas has passed, it's time to start looking forward to the new year. I have personally always loved January, because it really feels like a fresh start. When you are in school, you get new classes and new teachers and the chance to meet new people. Since graduation, however, I have found that you really have to push yourself to embrace a new year. It can feel like nothing has changed if you're still living in the same house, going to the same job, and only get a day or two off of work to celebrate!
So, you have to take the initiative to create your own new you for the new year. I know that I am excited for 2015 – this is the year that we get married! I really will become a new person – and get a new last name!
Nothing makes me feel as fresh and as clean as getting a brand new phone. No scratches, no dings, no old apps you never use, no 5,000 old photos bogging down the memory. The new year calls for a fresh start, and a new phone is the perfect thing for that!
I have been excited about the Moto X, Motorola's fully customizable smartphone, since I saw the commercial on TV. You know, the one where the guy is designing his phone and the scientist in the room next door keeps having to change it to meet his custom needs? I really loved the concept – and that he chose a custom bamboo backing with the words "Panda Man" engraved in it. Sean loves pandas so this really tickled me.
I recently got the opportunity to design my own Moto X Smartphone and was really please by the process. MotoMaker.com is the online studio where you can design your Moto X. There are thousands of ways to make Moto X unique to you or anyone on your list. You choose the colors, leather or wood and decide all the details: front, back, accents, memory storage, wallpapers, even add a name or a short message that is laser engraved on the back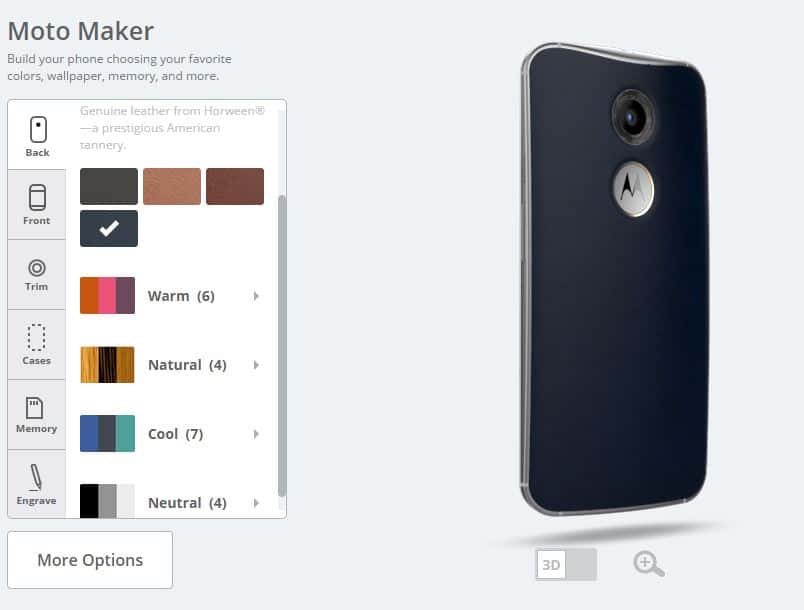 I chose navy leather for the back of my Moto X smartphone. The leather backs are available in Black, Cognac, Navy and Natural and are sourced from Horween. I love the idea of a soft, leather phone and navy is such a classic choice.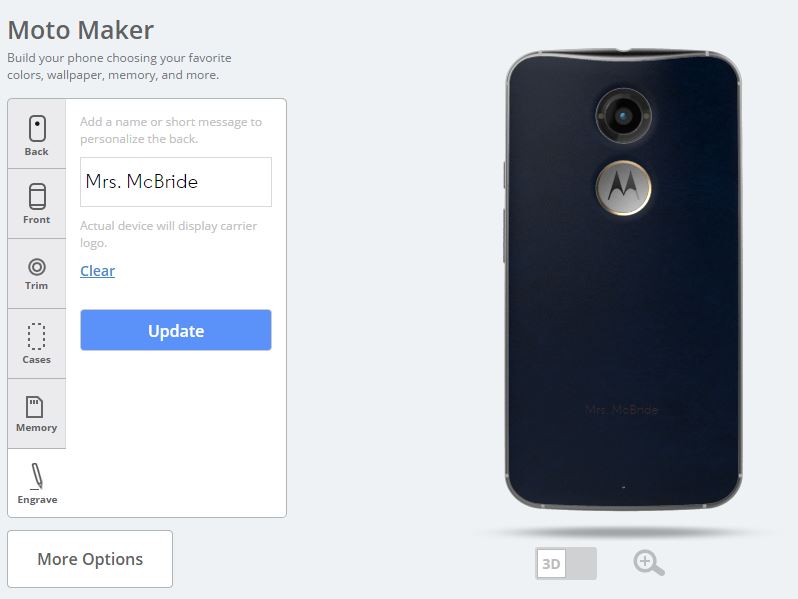 To celebrate the new me to go with my new phone, I decided to have mine engraved with "Mrs. McBride", my new married name!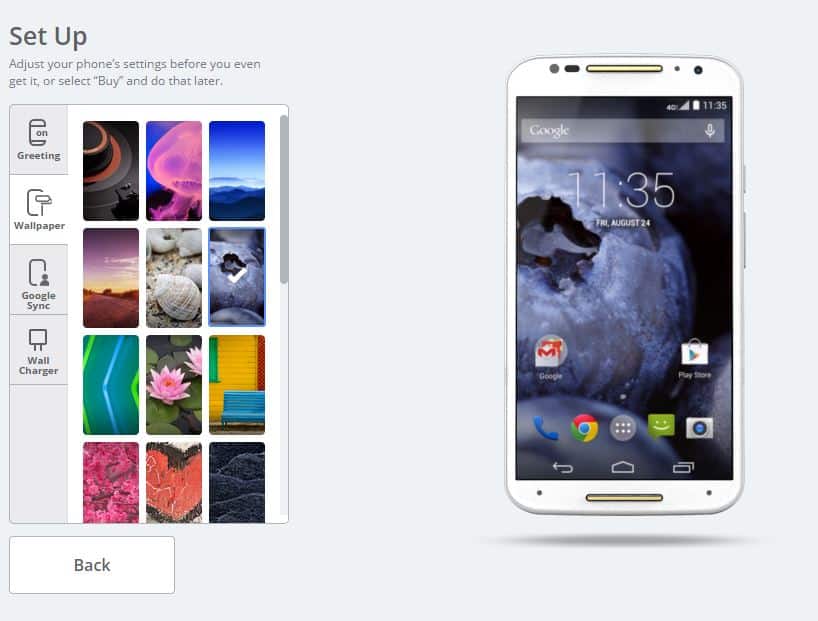 Sean decided to design one too. He went with the colors of his alma mater, UNC Wilmington (teal and gold) and engraved his with "Mr. McBride" to match! He also put the road wallpaper because he loves traveling to new places.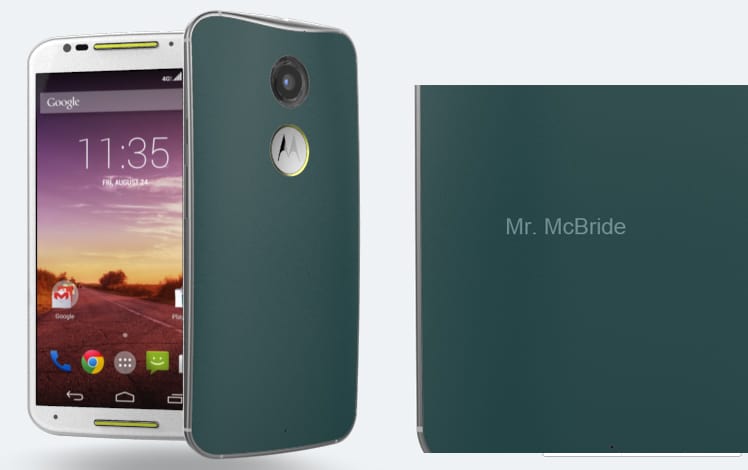 The Moto Maker also lets you customize the greeting and wallpaper before you even receive the phone. You can also sync it to your google account and pick a black or white charger.
Beyond it's fully customizable exterior, the Moto X smartphone raises the bar in design with a perfectly-sized 5.2-inch HD display and a curved frame that fits comfortably into your hand
It lets you do more using only your voice, working with favorite apps like Facebook, Twitter, Google Play Music and Pandora. It's aware of where you are–in the car, in a meeting or going to sleep–and adjusts to your preferences accordingly.
The camera makes sure you capture every can't-miss moment. The Best Shot feature takes several photos before and after you snap the picture and identifies your optimal shot. It even knows if you've taken several pictures at a party or on vacation, and will organize them into a highlight reel with options for music and special effects
The new Moto X is everything you want in a premium smartphone without the premium price. It is available for $99 with a two-year contract and $499 without a contract. Add $25 for the wood or leather backs.
I was compensated to write this sponsored post. For our full advertising disclosure, click here. I was selected for this opportunity as a member of Clever Girls and the content and opinions expressed here are all my own. Thank you for supporting the brands that make Charleston Crafted possible.