The first real update to our new house came the day after we closed and the day before we moved in when we had a new air conditioning system installed in our new house! The previous system was 23 years old and original to the house, so it had to go. It was noted on the inspection and we were able to negotiate a cost split with the sellers, so it worked out well.
After getting quotes from big companies that were more than $11,000, we got a recommendation from a friend about a smaller company, James Island Heating and Air. I called the owner and he went out that day to give me a quote and we scheduled the install of an entirely new system, including new duct work, for the day after closing, with a price of about half the major chains.
We're really glad we opted to have the entire system replaced because as soon as they opened it up, we saw massive amounts of black mold.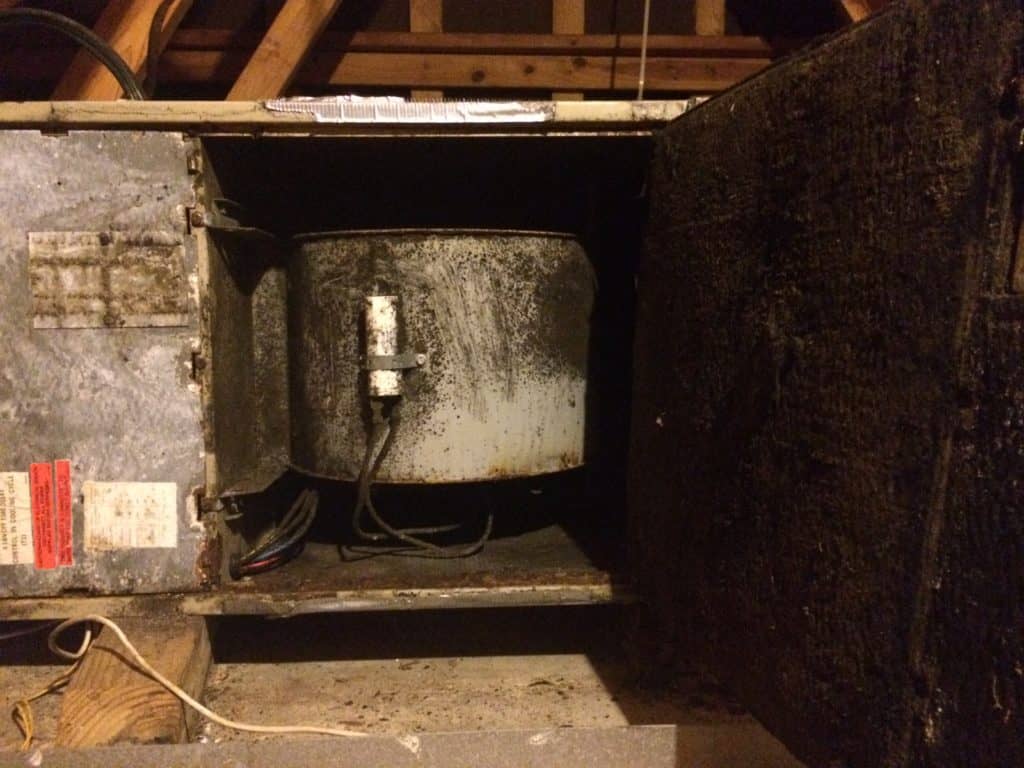 And take a look at this ridiculously worn down AC unit that was outside.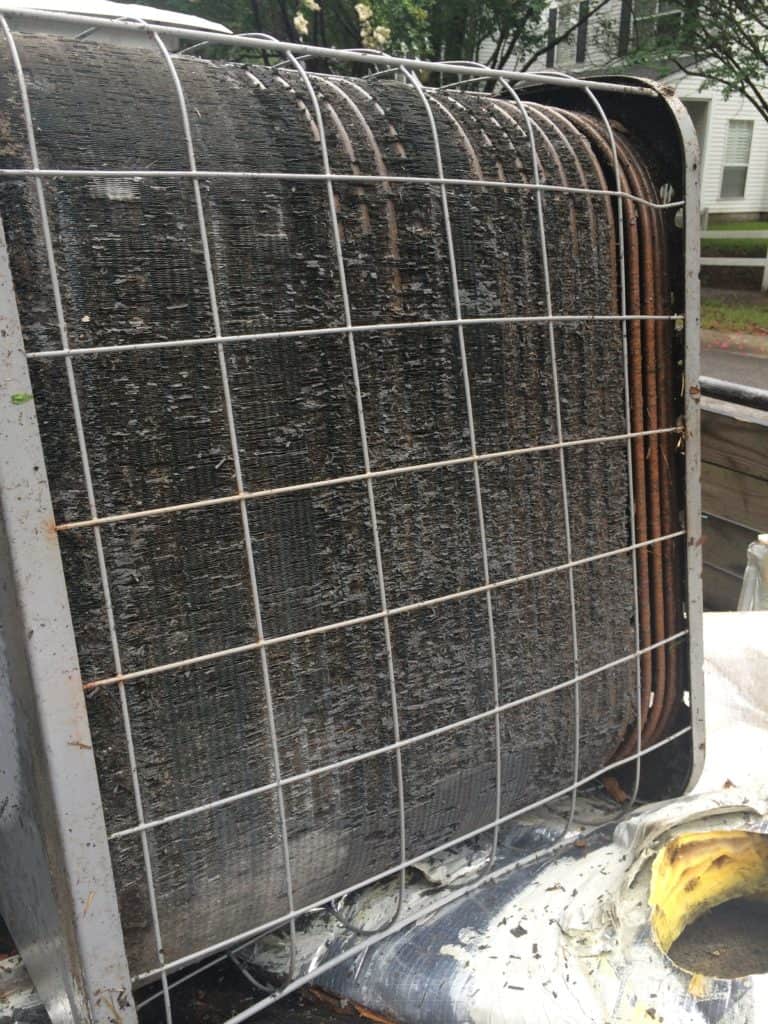 James Island Heating and Air Review
The guys from James Island Heating and Air arrived at about 9 a.m. and had the entire system replaced by 5 p.m. They worked quickly and efficiently and were friendly and courteous. The price was incredible compared to what we thought we were going to have to pay. Now we have a whole new system inside and out!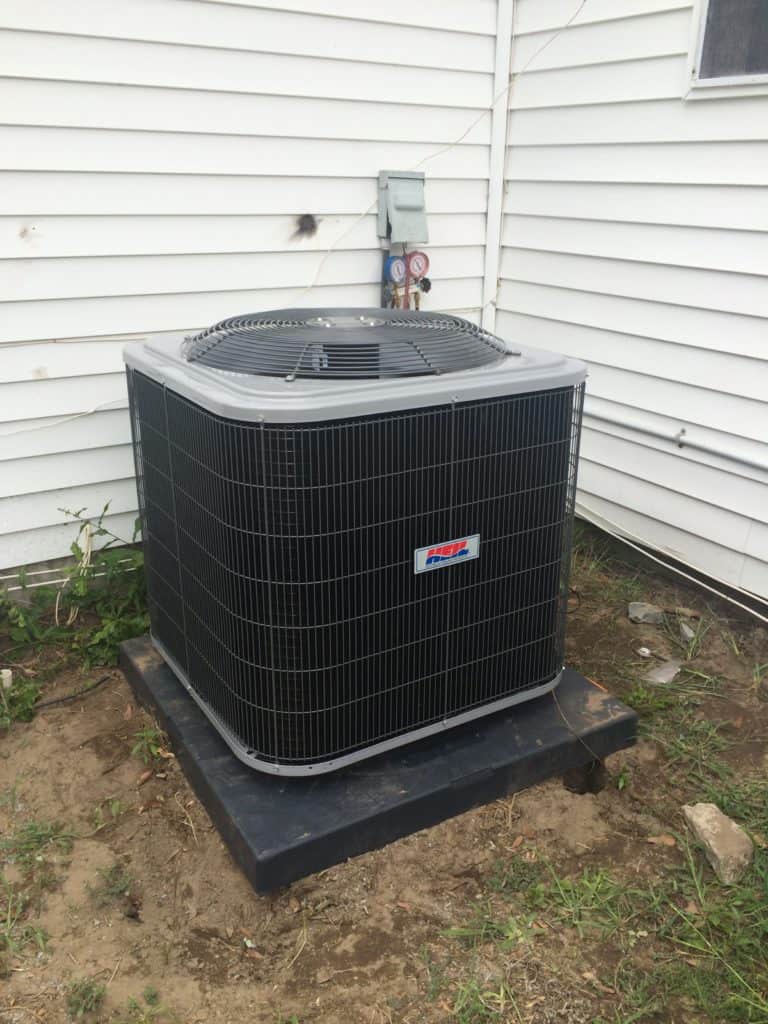 A couple days later, the unit did kick off due to the automatic shut off switch being triggered when the condensation pan filled up (which it's supposed to do). James Island Heating and Air sent someone out (on the Fourth of July!) to fix the clogged drain and got it working again. Then, we had a problem with the thermostat (user-caused) and I called them at 6:30 a.m. that day and they had a guy come fix the blown fuse two hours later. James Island Heating and Air are very quick and have great customer service for issues like that.
So now we have a new HVAC in our new home! It feels good to have something like that be brand new when starting out in a new home. Now we don't have to worry about it anymore. And we've hired James Island Heating and Air to swing by the condo and clean the coils on the HVAC unit we have at the condo before we close on that! I would definitely recommend giving Derrell a call if you need some HVAC work done in your home!