Y'all know that Sean is all about anything Panthers. Sundays in the fall are holy in this household – he camps out on the couch with his fantasy team and watches the pre-game show, the panthers game, the post game show, and anything coming on after that.
We usually get our quality together-time in Sunday mornings over bacon egg and cheese sandwiches, but lunch is often served snack or buffet style on the coffee table. When you're snacking for six hours at a time, it's really easy to go overboard at being unhealthy. While Sean loves his unhealthy pizza, egg rolls, burgers, and other greasy football foods, he also lights light and healthier snacks.
So, we were really excited when NatureBox offered to send us a free trial of their snack boxes. NatureBox is a service that delivers subscribers a monthly package of carefully sourced and nutritionist-approved foods right to their door. Subscribers receive five different snacks every month. You can choose the snacks you want or be surprised with their carefully curated selections. Each snack contains wholesome ingredients – with no artificial sweeteners, flavors or colors, zero grams trans fats, and no high fructose corn syrup. You can learn more about their Product Promise here.
NatureBox snacks are the perfect solution for football season – they allow you to make healthy choices while still indulging in delicious snacks. And there are over 100 snacks to choose from – click here to see them all!
I loved the NatureBox for a lot of reasons. First of all, it's always great to get a package in the mail!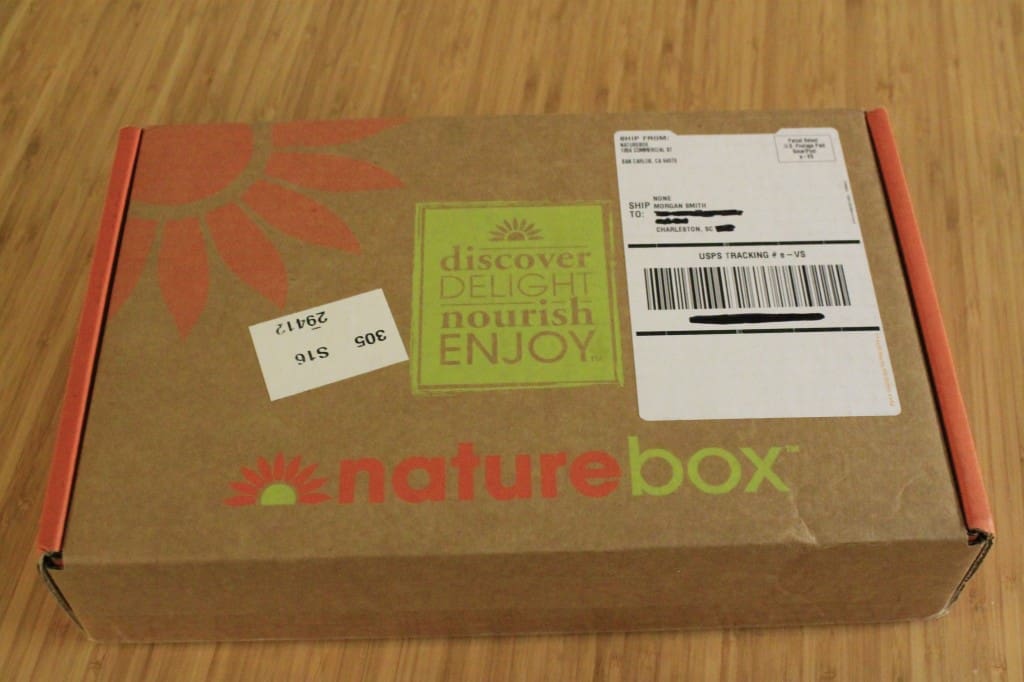 Your NatureBox includes 5 snacks. I really liked that we got to pick our snacks. We got everything that we selected in advance, so we were extra excited to taste them after picking them online.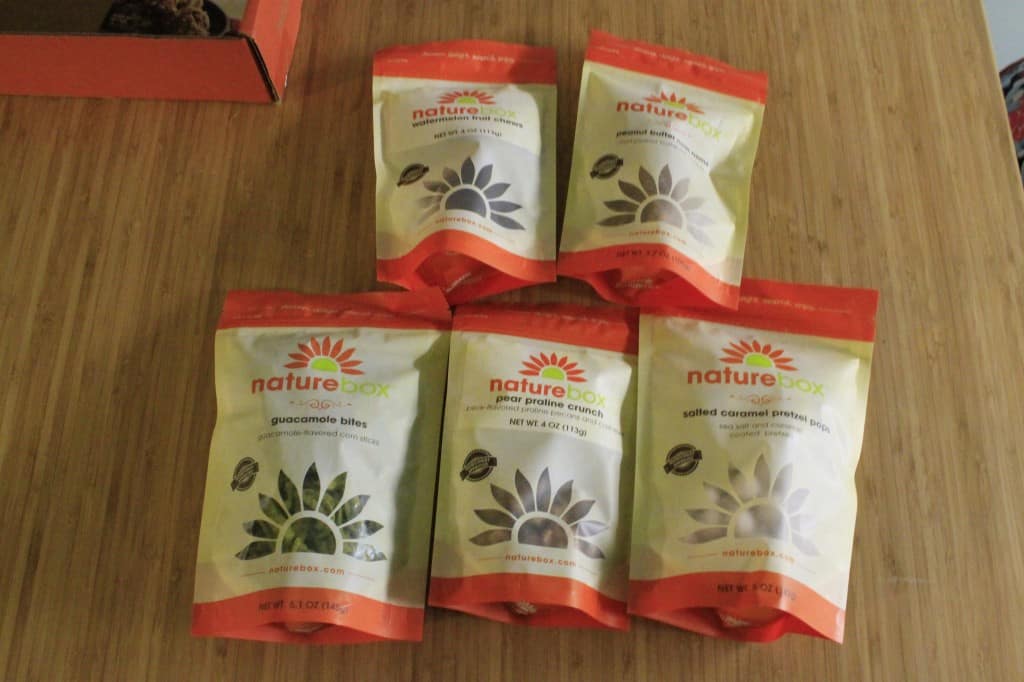 We go: Guacamole Bites, Peanut Butter Nom Noms, Pear Praline Crunch, Watermelon Chews, and Salted Caramel Pretzel Pops. Umm, yum.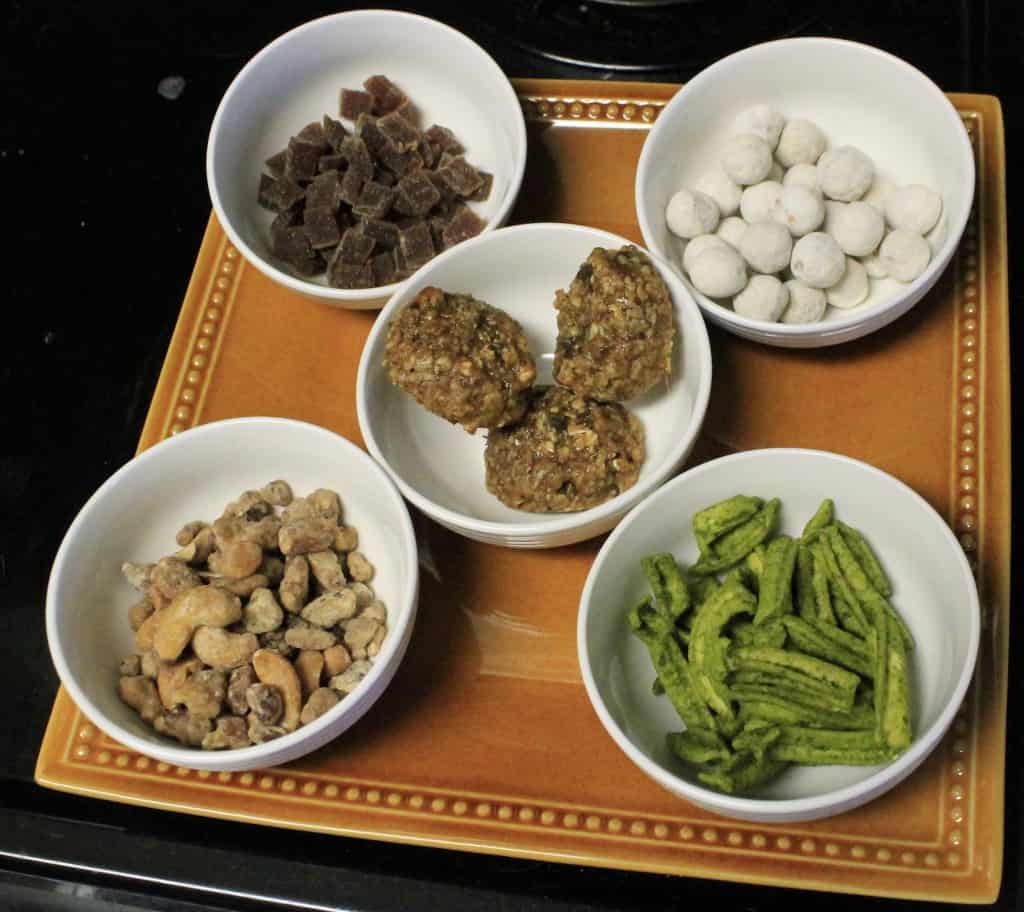 Sean enjoyed them during the second quarter of the Panthers-Seahawks game. He loves having a variety of snacks to nibble at, and couldn't believe that they had no artificial sweeteners or flavors. They were so good!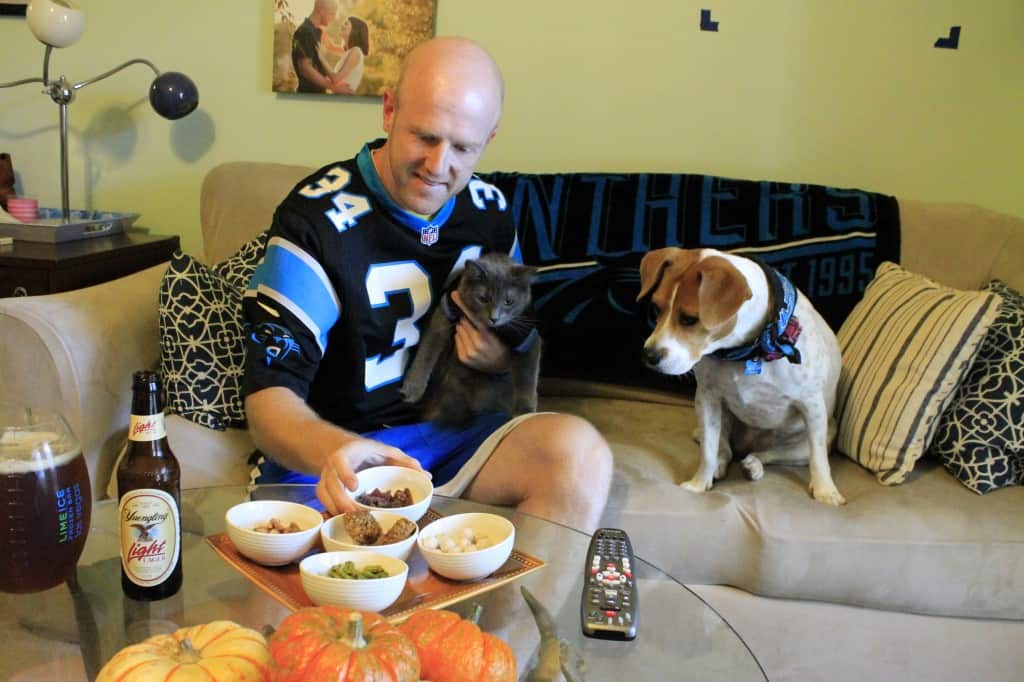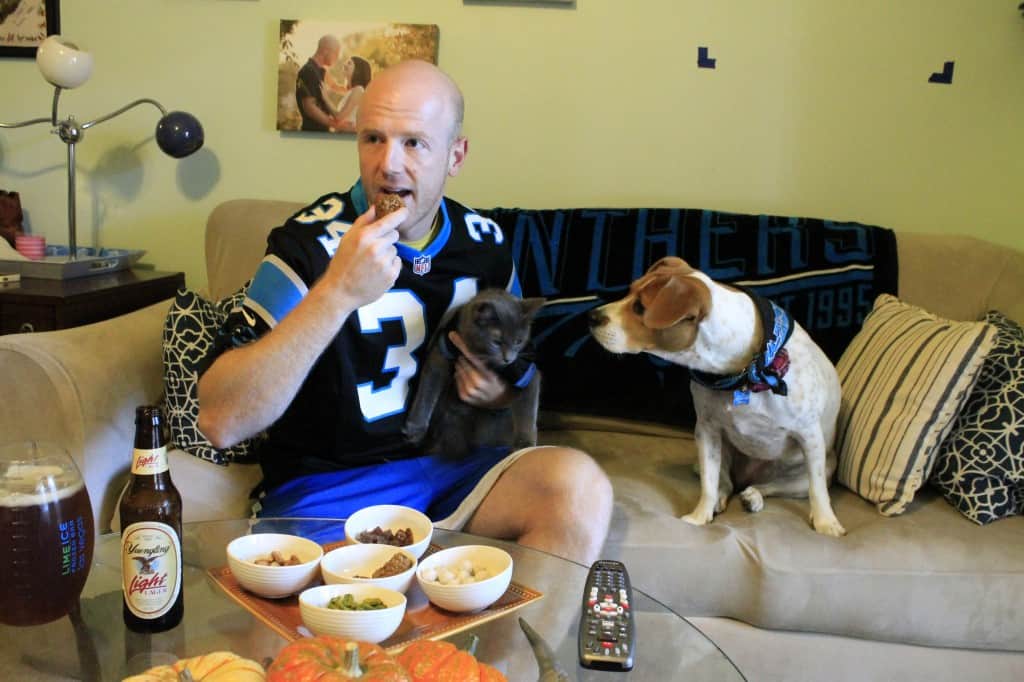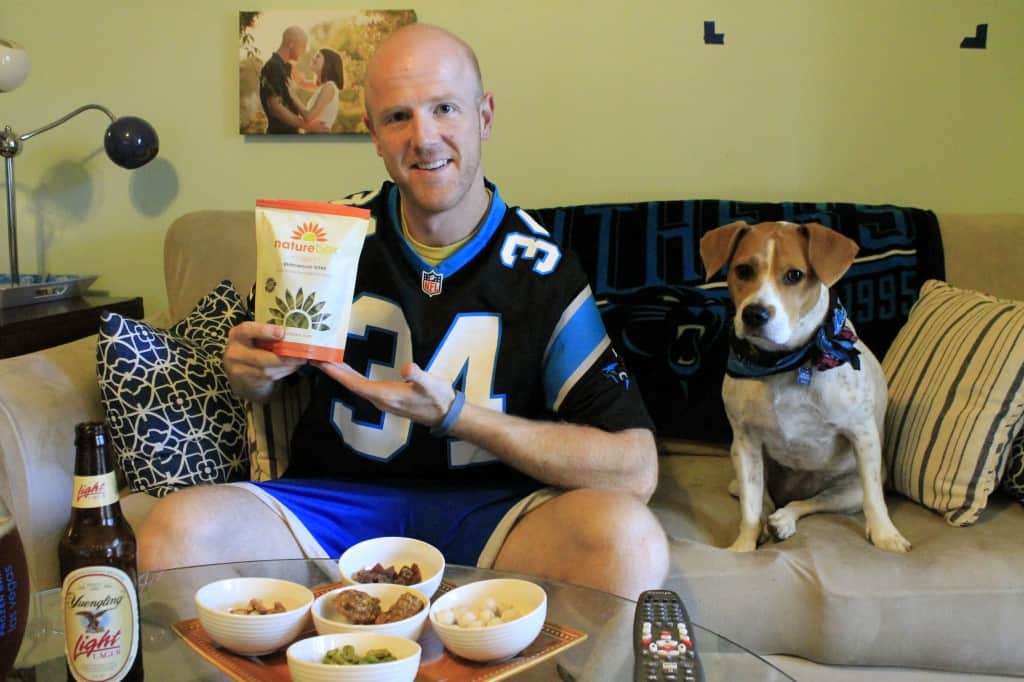 Guacamole bites were his favorite. Salty, crunchy, and delicious. Plus, a ton came in the pack!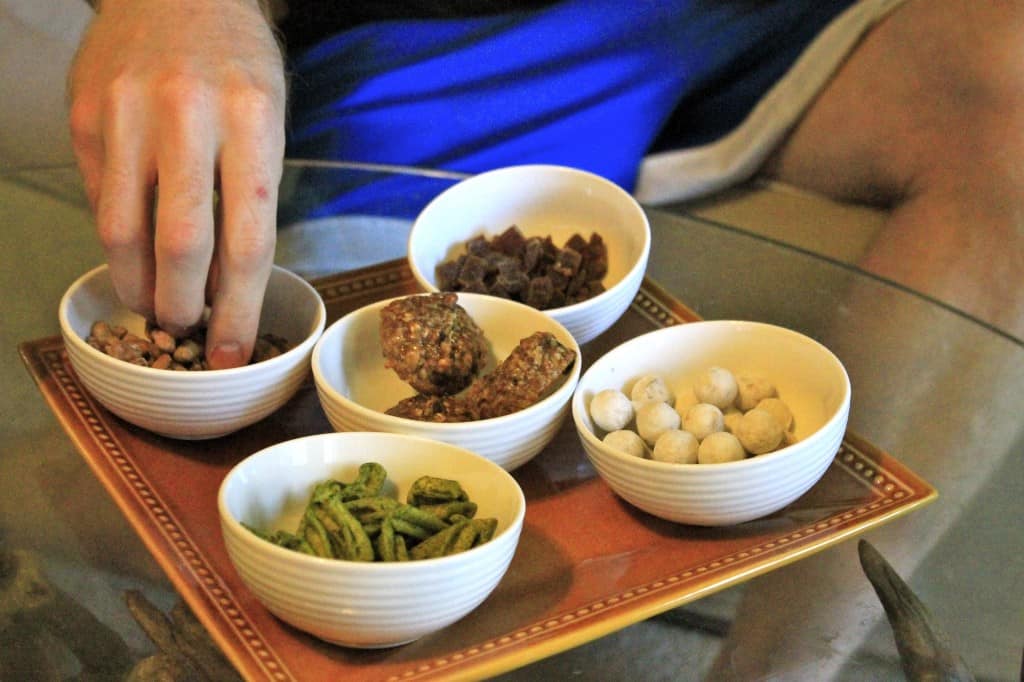 I love the watermelon chews. They're basically an all-natural version of gummies. So addictive!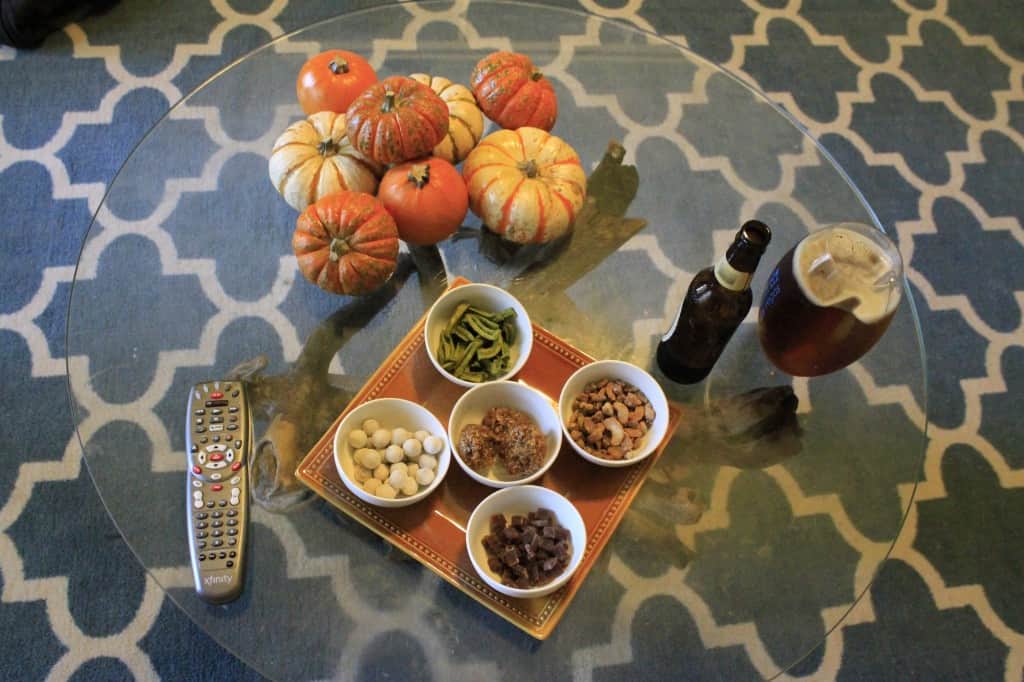 We loved our NatureBox and want you to try it too! Check them out with a free trial and let us know what you think!
The free trial box contains one full-sized bag and four single-served pouches.
Click here to start your free trial with NatureBox!*
*Fine Crumbs: Free trial is available for new and US subscribers only. Not valid on gift subscriptions and may not be combined with any other offers"
I was selected for this opportunity as a member of Clever Girls Collective and the content and opinions expressed here are all my own.