The thing about eating healthy is that is has the possibility of getting pretty bland. Veggies and lean meat can really get boring if you don't do much to jazz them up. But, with so many spices out there, it's hard to know where to begin.
This has become my favorite spice mix. I love it so much that I actually saved an old spice jar and premixed it so I can easily shake it onto things. If you go the pre-mixed route, I suggest only filling your jar 1/2 full, so you have room to shake and mix it well.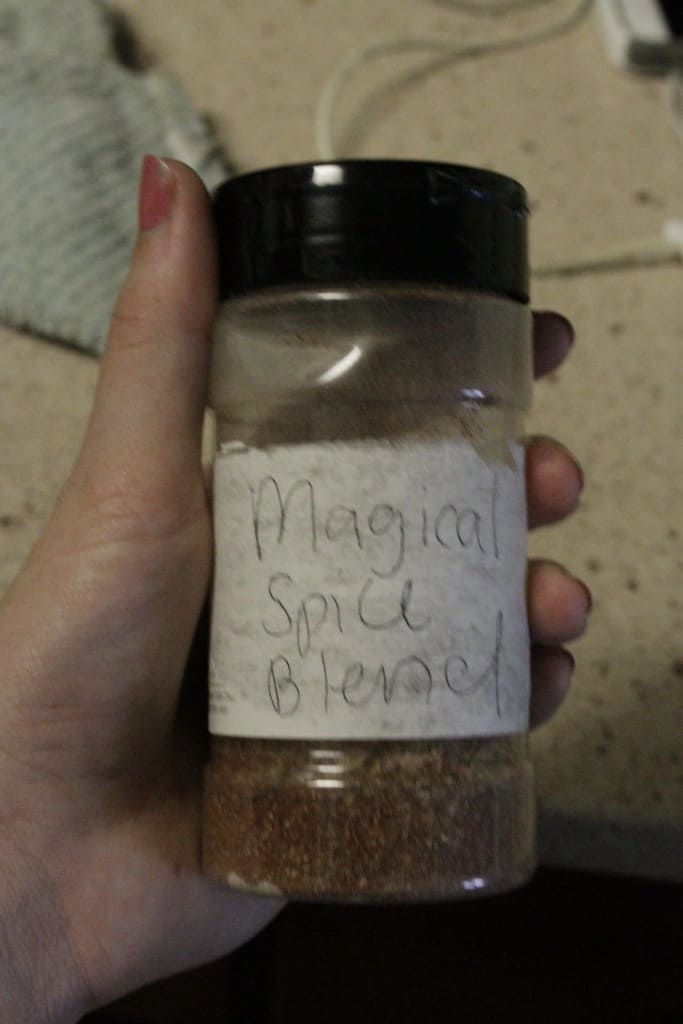 The mix is equal parts: garlic salt, black pepper, onion powder, and paprika.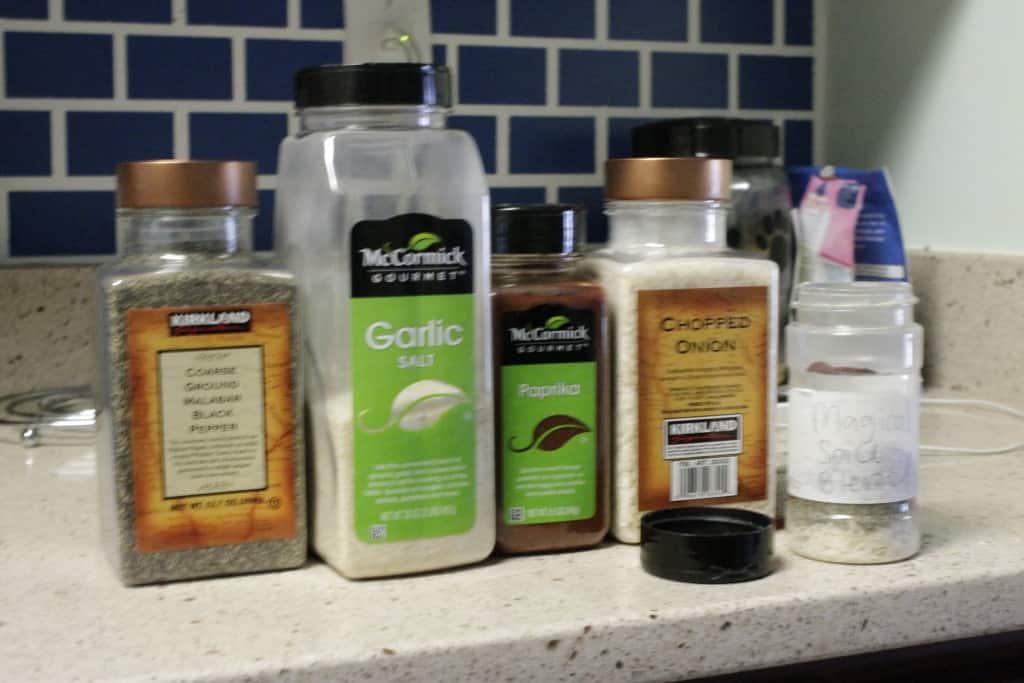 Hardly revolutionary. Probably all things that you have in your basic kitchen. But it's a great, savory flavor mix! I love putting it on any roasted veggies – brussel sprouts + sweet potatoes have been our favorites lately. It's also a great combination on chicken, shrimp, or fish.
What's your go to spice blend?