We love a good healthy smoothie for breakfast (especially paired with a muffin, oatmeal bake, or no bake bite!) but lately we've really been trying some new additions to the regular mix. Here are some of the best healthy green smoothie recipe add ins that we have been enjoying lately!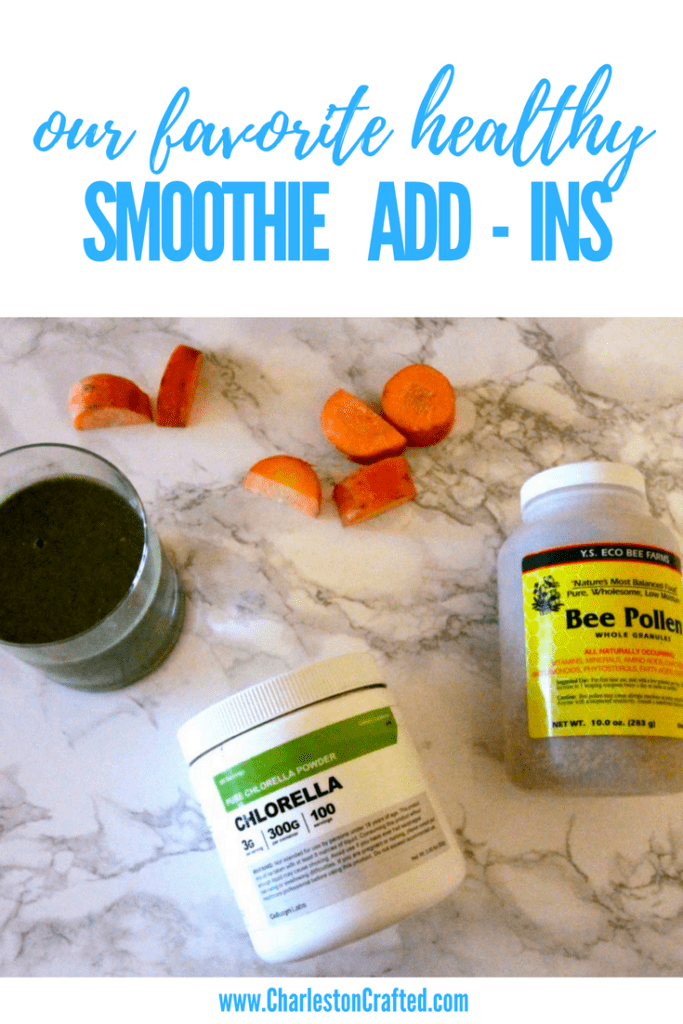 Our traditional smoothie has been:
A banana + frozen fruit + almond milk + protein powder + flax seed
It's a delicious combination, and one that can be mixed up depending on what frozen fruit blend you use. But, in an effort to pack in more nutrients, here are some of our latest additions: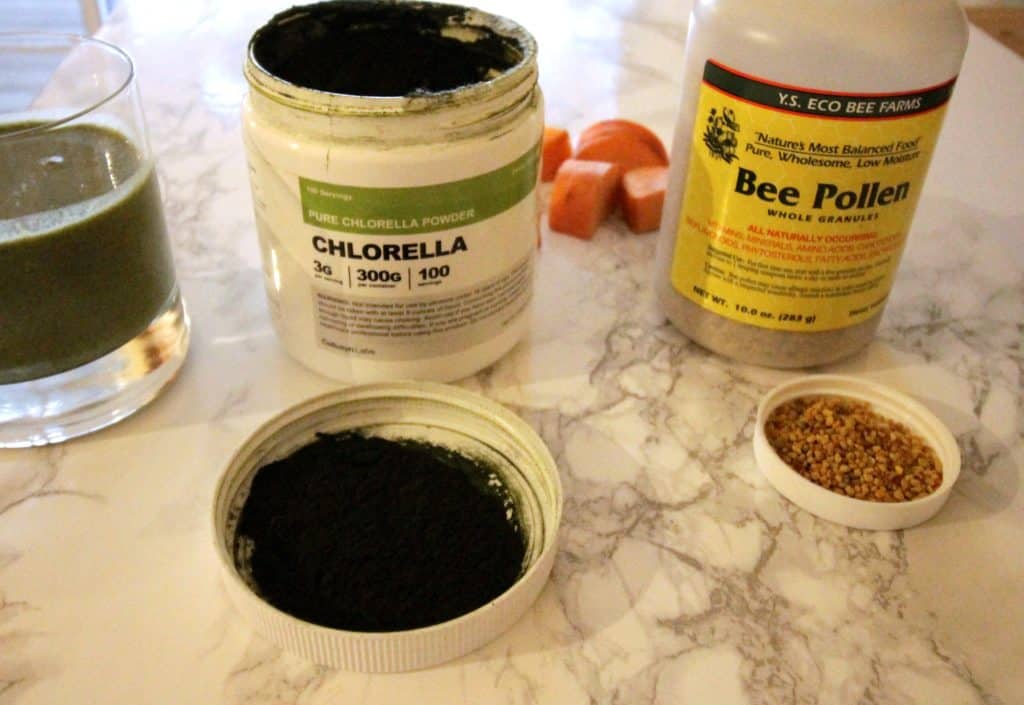 Kale Cubes – we shared how we make these in this blog post, but you can really use any greens. It's a great way to use up the last bit of spinach or kale before it goes bad in the fridge and they are so simple to make in advance and throw in as you go.
Bee Pollen – this is our latest and greatest experiment. Sean has terrible allergies so we are trying to build up his immunity by starting a pollen regimen now. It sounds wacky, especially once you see that you are only supposed to start with a few granules a day, but it adds zero taste or texture to the smoothie so it's very low risk. We ordered ours on Amazon, but I have learned that local pollen is best for local allergies. Check your farmer's market!
Carrots – I was inspired by Weelicious' Instagram stories to try putting carrots in our smoothies. She said they added a sweetness and she was right! I actually pre-chopped a couple of the really big carrots and put them in a plastic bag and we just pull from there each morning. I will say that they add a bit of a gritty texture (they don't blend totally smooth) but the flavor is fantastic.
Chlorella – this stuff is GREEN. I mean it! It is a powder that I once again ordered on Amazon. It is jam packed full of vitamins and minerals and a great way to get going in the morning. I will warn you that it is VERY green and has a strong taste. Start with small amounts to get used to it!
What are your favorite smoothie mix ins?