For the first time ever, we actually went out to dinner for Valentine's Day this year! We couple of times we've cooked something special, or I wasn't in town, but we had a gift card to a restaurant we'd never been to before, so we made a reservation weeks in advance to make sure we got a table. The restaurant was Michael's on the Alley, which is a steakhouse that is on an alley with a few other restaurants off of John Street in downtown Charleston.
We kicked it off with an appetizer of truffles and cheese. It was served with two truffles, three pieces of cracker, two pieces of cheese, a handful of pistachios with some cut up grapes and strawberries. It was a delightful (if a bit small) appetizer that got us off to a good start.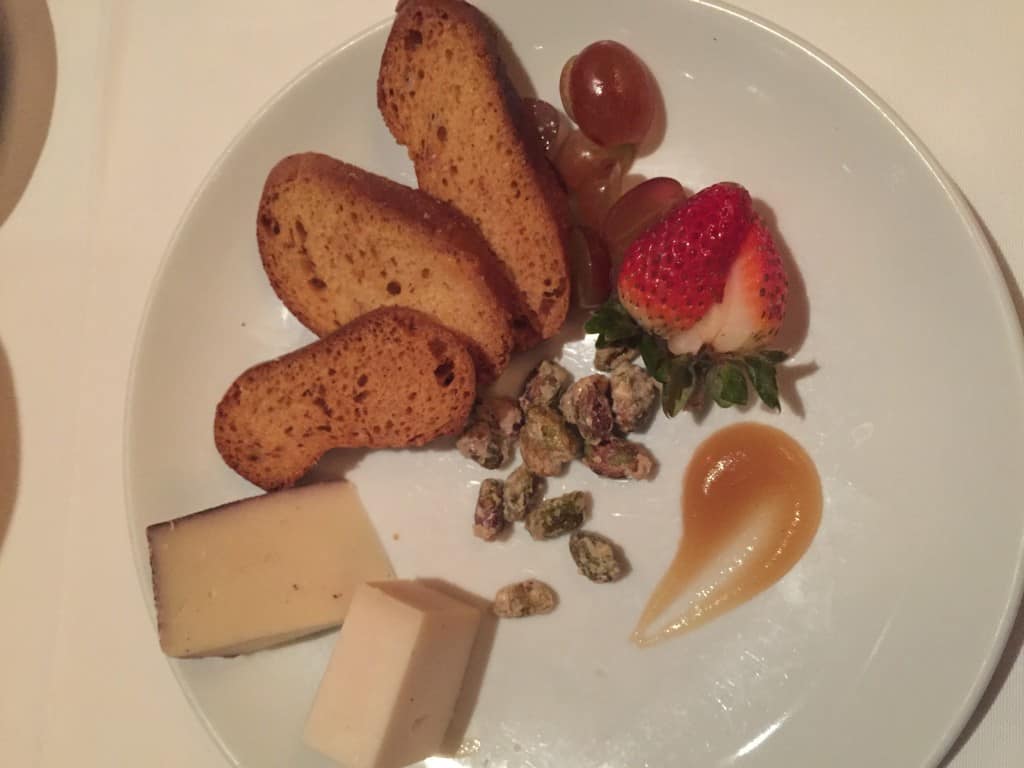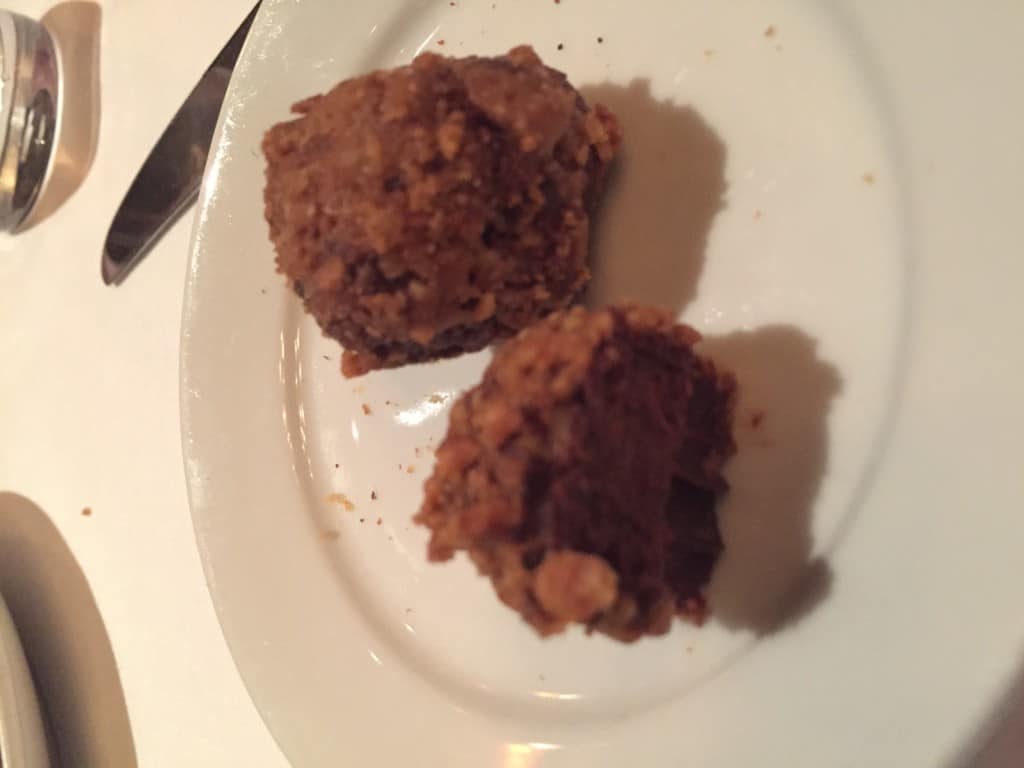 There were lots of steak options, but neither of us is big into steaks, so we both went with seafood. Not surprisingly, Morgan ordered scallops for her entree. Scallops are her favorite food, so she pretty much gets them on any chance she can. She was not disappointed. The scallops were fairly large but not gritty. They were served over a sweet potato puree that was very sweet and smooth. There were brussels sprouts leaves flaked around as well. It was a delicious and satisfying entree, but could have used a bigger side item to go with it.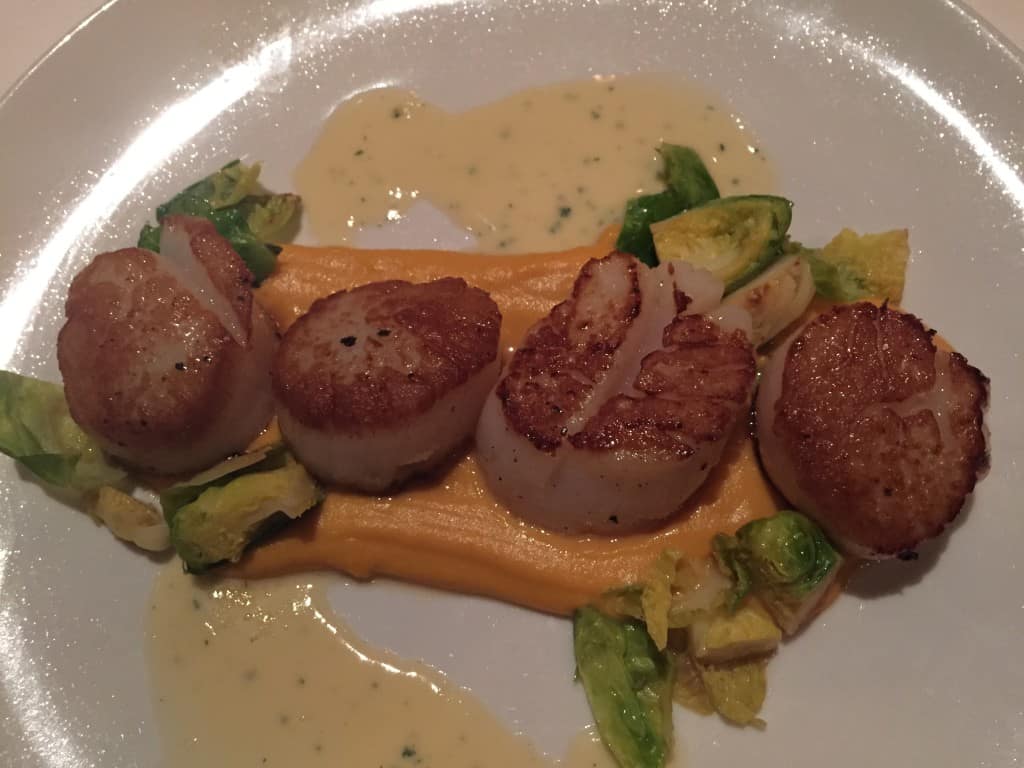 My entree was shrimp and grits. The grits were good, but not chunky like mashed potatoes. On top of that were collard greens and a corn and bean succotash. It was all topped with a grouping of seared shrimp that were blackened exactly where they needed to be. The dish had a lot of flavors coming at you and was quite good.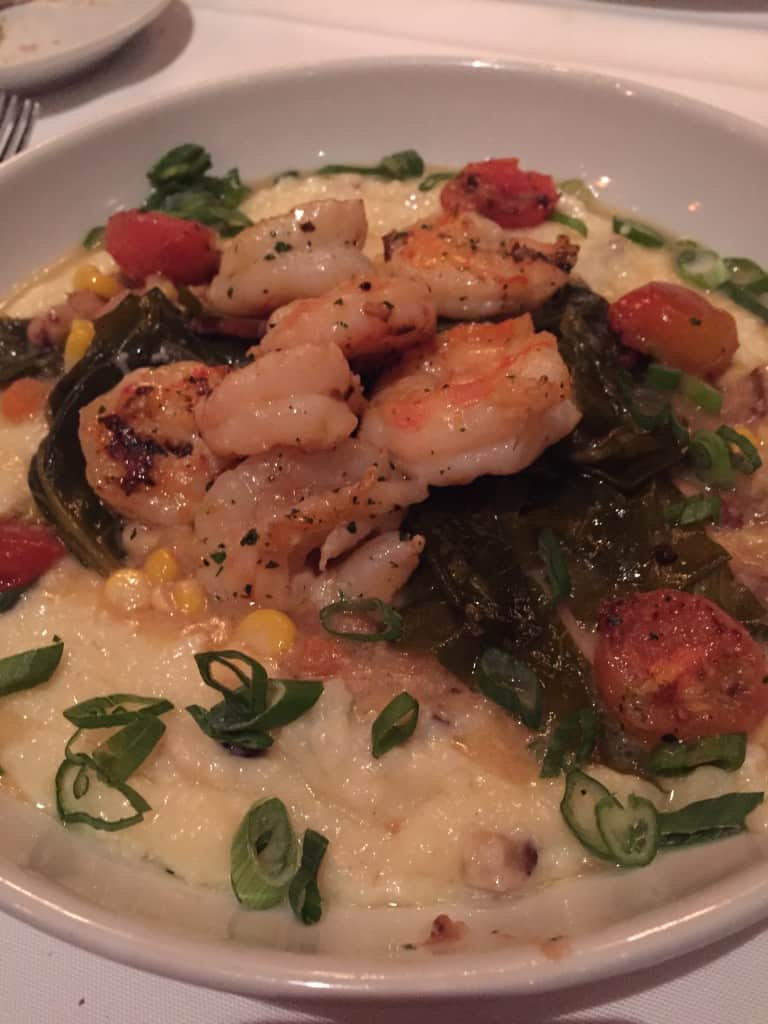 The highlight of our night though was probably our dessert. We ordered the peanut butter and chocolate mousse. It was piled high and wrapped with a crispy chocolate cone, served with a piece of peanut brittle and topped with strawberries. This was a fantastically smooth and decadent dessert.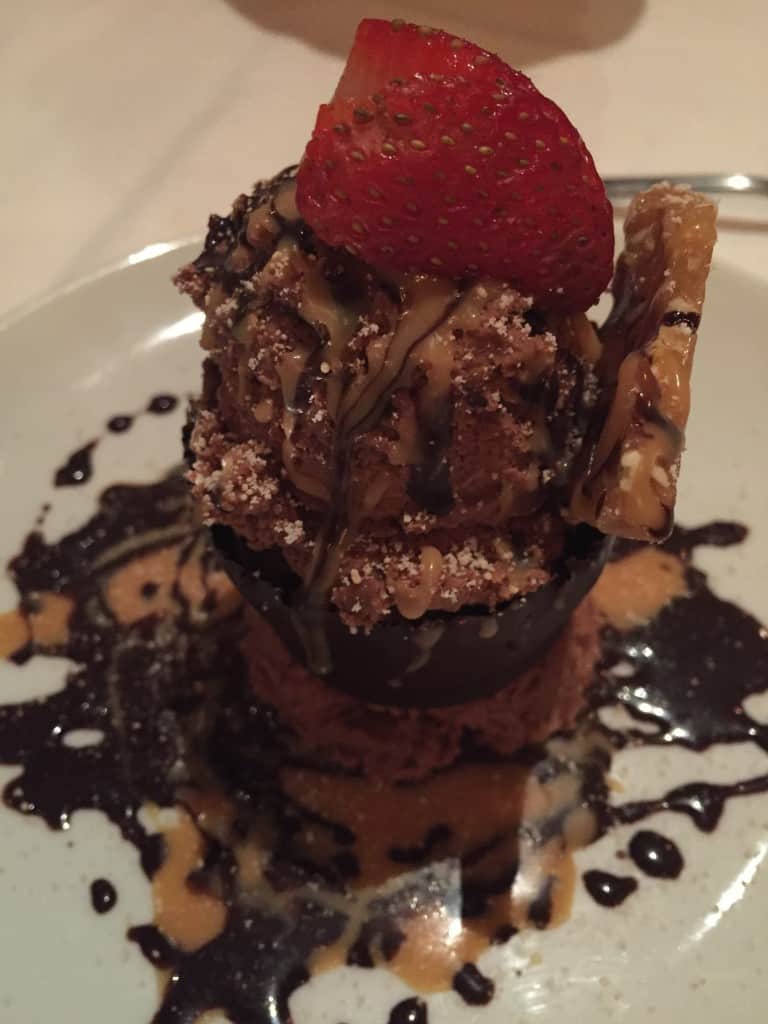 We had a good time at Michael's with excellent service, but we probably won't be going back. It's a steakhouse and we don't like steak, so we pretty much got the only non-steak items they have. The food was good, but didn't stand out as a place we would have to go back to. Overall, we had a good time together spending our first married Valentine's Day out to dinner!