Quickly becoming one of our favorite go-to restaurants for fun and casual dining is Mex One Coastal Cantina in West Ashley. It took over the old Jack's Cosmic Dogs location and has been thriving ever since. If you've ever driven past it on Highway 61, I'm sure you've seen the cars bulging out of the tiny parking lot.
Mex One has a great coastal vibe, which goes great with our lifestyle. All of the decor screams Southern California. Contrary to the first part of the name, I don't think anyone would classify this as a Mexican restaurant. It definitely lives more up to the second part of its name- coastal cantina.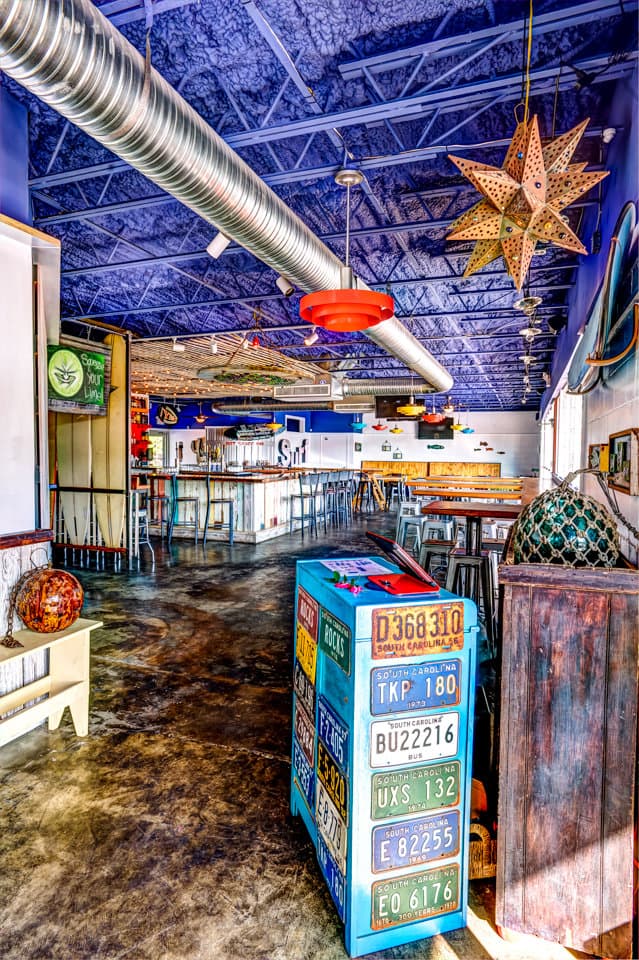 Mex One has tons of great options for salads, tacos, quesadillas and sandwiches. Free chips and salsa come, but don't be afraid to order one of their great appetizers too. Lots of dips to go around.
Recently, we went for Charleston Restaurant Week where they had a two people for $25 deal with an appetizer, two entrees and a dessert. Great deal for a fun night out. We ordered the dips trio for our appetizer and chose guacamole, corn and bean salsa, and queso. You can also choose from a variety of salsas with this trio.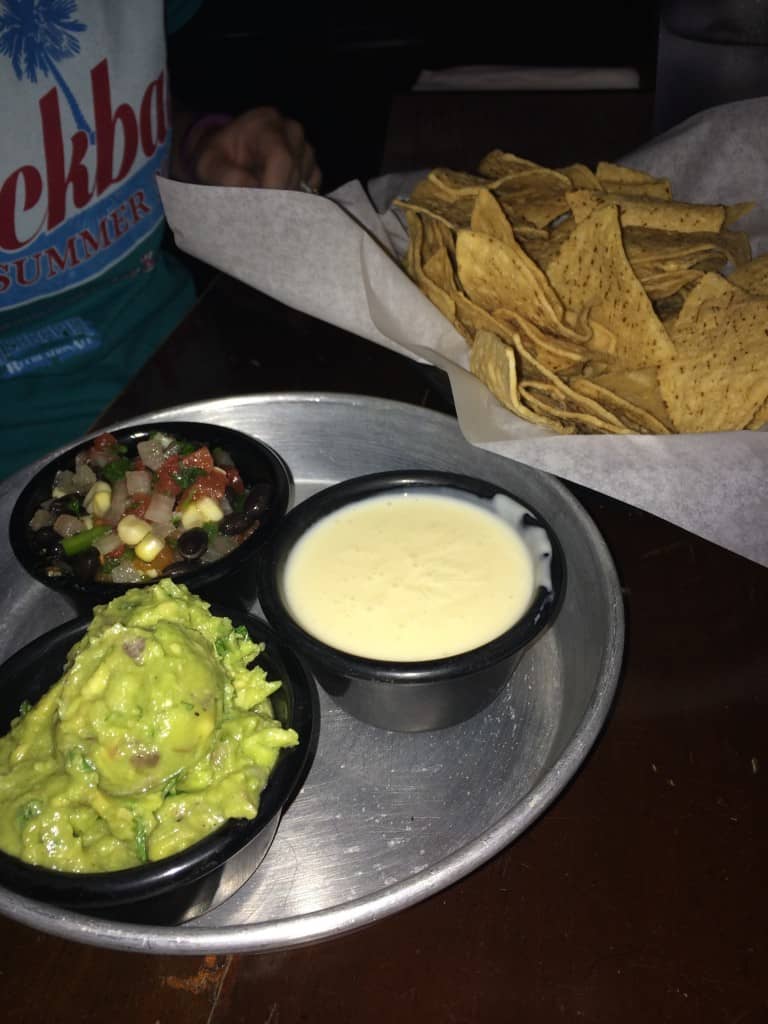 For our meals, Morgan and I were both feeling the quesadilla. She went with the Baja Spiced Shrimp and I tackled the Tijuana Steak. They each came packed with cheese and veggies too and were topped with unique sauces.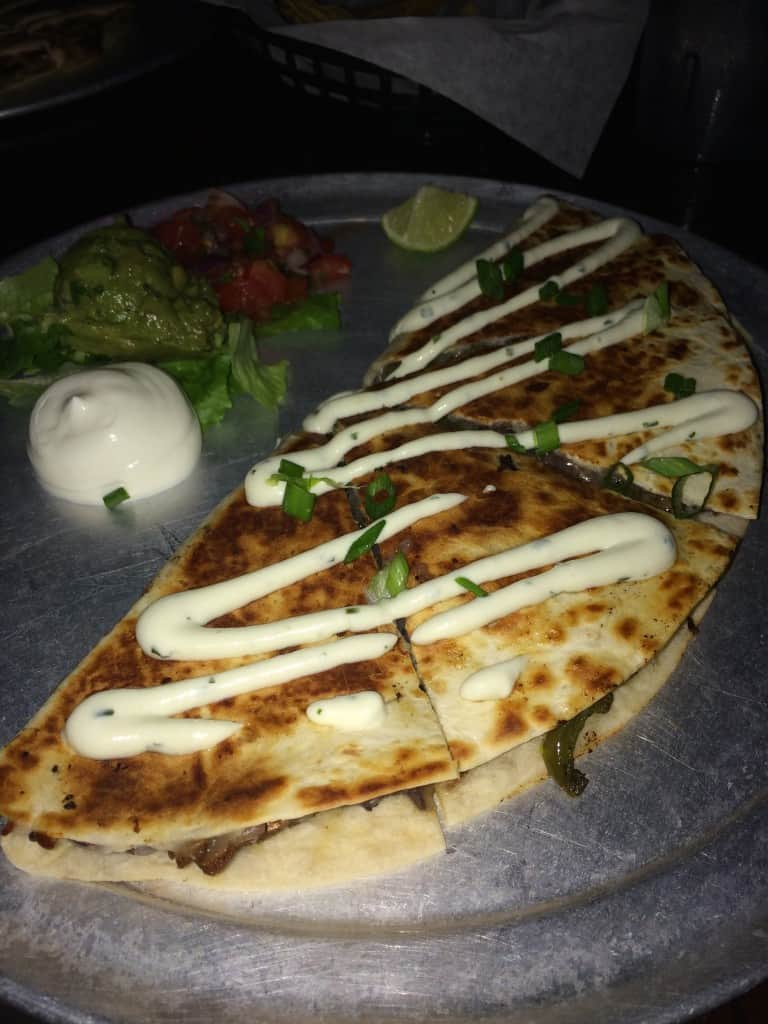 We capped off the night with a special Oreo Chocolate Pudding dessert. Layers of Oreo crumbs, chocolate pudding and whipped cream was perfect.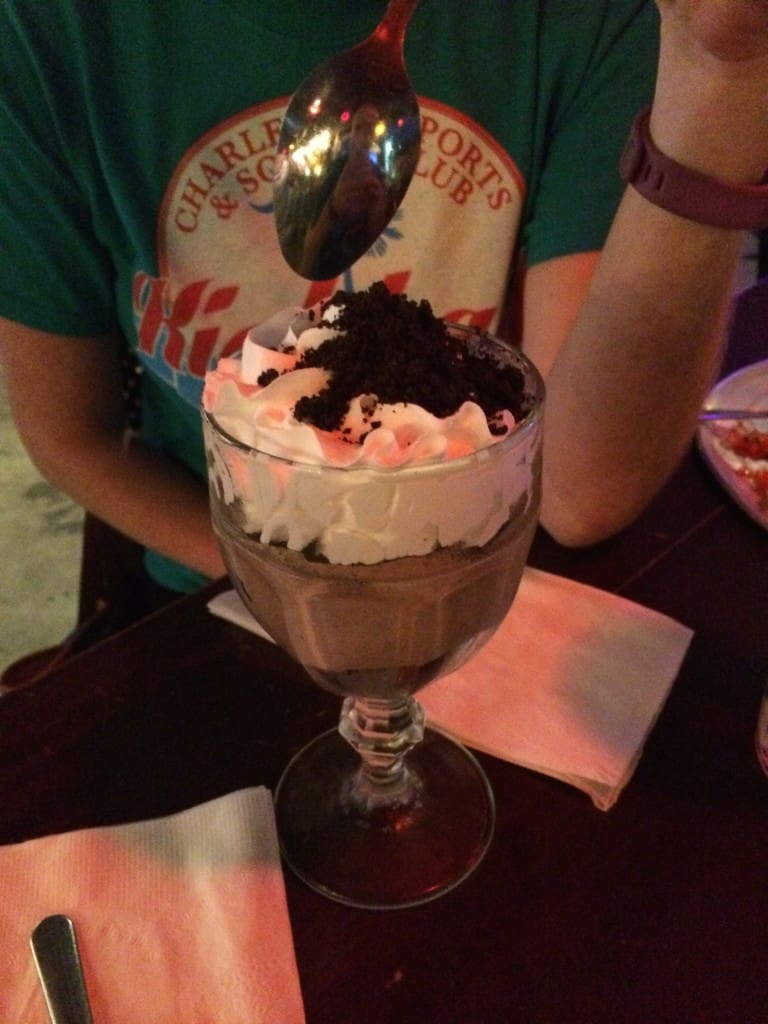 Mex One Coastal Cantina is a great place in Charleston to relax and have a beer while eating great food and catching the game on TV. This venue serves as a perfect atmosphere for date night, a group hang, or even a business lunch. Go for any purpose!
What's your favorite part about Mex One?