Y'all. I am so obsessed with Lilly Pulitzer's newest collection. I can barely handle it. I'm trying not to shop (we're going on a major vacation in June and, you know, the whole wedding thing) but this will be hard to resist! Here are a few of my favorites: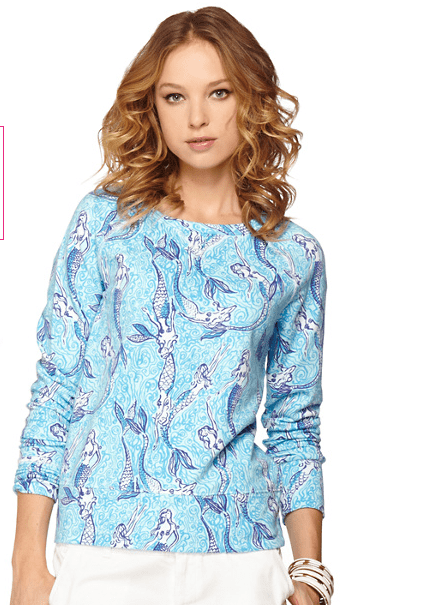 Kingsley Crew Neck Pull-On in Spa Blue Nice Tail Mini, $128
Can you believe this mermaid print? I need it!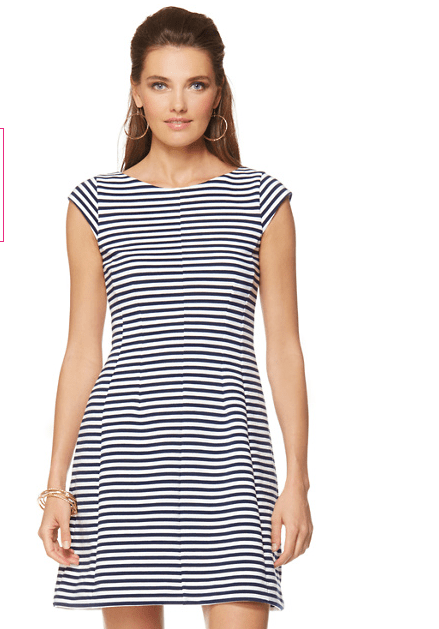 Briella Dress in Resort White Ottoman Stripe, $188
I love stripes every day of the year. Navy and white will never do you wrong.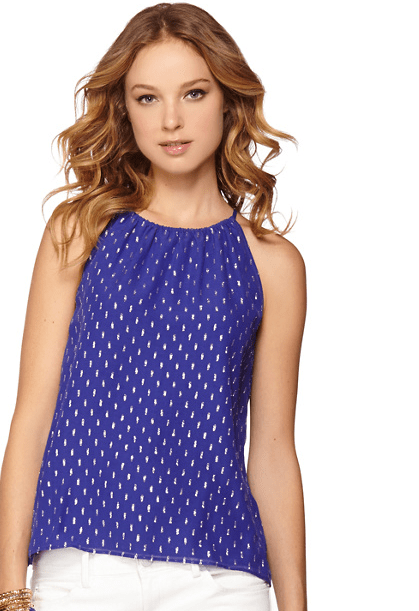 Skylar Halter Top in Spectrum Blue Tybee Metallic Clip Dot, $128
I'm all for traditional southern prints (clearly), but I love some of Lilly's solid colored and more modern pieces. This halter top looks so cute and fun for day or night!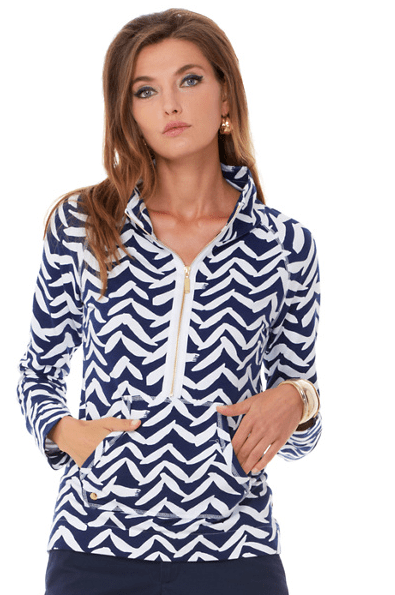 Skipper Printed Popover in Bright Navy I Got Lucky, $128
Pullovers are perfect for night time walks on the beach, and I love the print here – it looks like sea gulls or whale tails to me!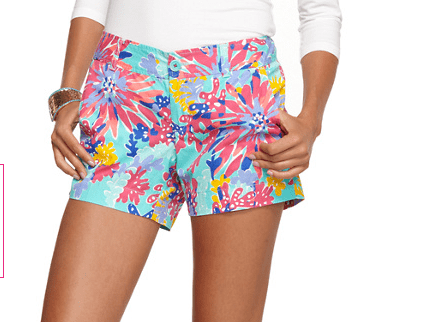 Callahan Short in Aqua Trippin and Sippin, $64
I own several pairs of callahan shorts. They have a great, casual fit and are extra fun in a bold print!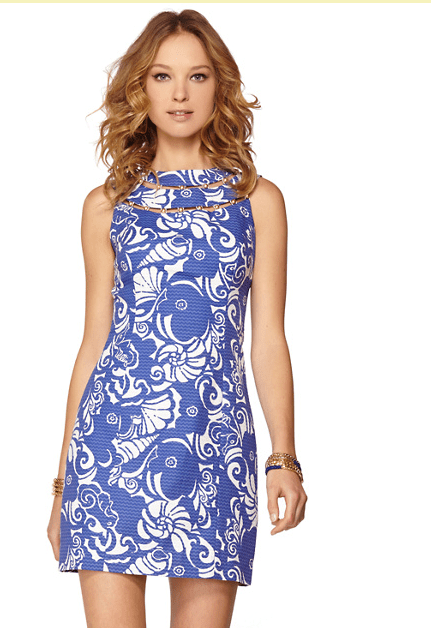 Lindy Beaded Shift Dress in Spectrum Blue Tide Pools, $188
The cut out neckline and fit of this shift dress is amazing. It looks like it would be so flattering, and fun without being too revealing. The best of both worlds!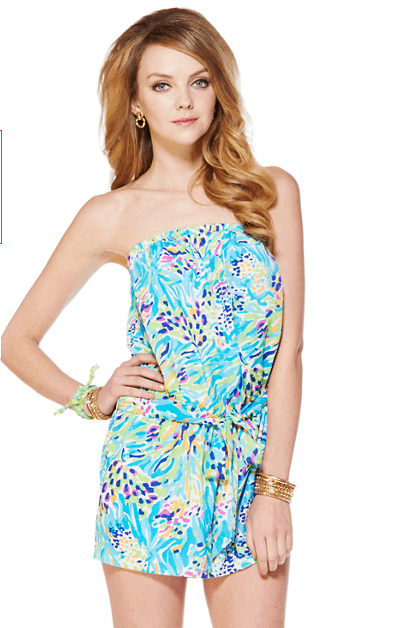 Colleen Pull On Romper in Resort White Sea Soiree, $158
This print has the best color combinations! I love love love it. I used to rock many a romper in college, and I sort of miss it. Is 25 too old to romp?!
See the whole collection here!
PS – this was not a sponsored post. I wish Lilly Pulitzer would sponsor me! I'm just truly obsessed!