Morgan and I both have desk jobs where we sit in a chair (usually slouched over) and stare at a computer for like eight hours. If you've never realized, it's really bad for your body to do that. Did you know that prolonged sitting actually causes damage to your muscle cells and ups your risk for fatal heart disease by 27 percent? So yeah, sitting is like really bad. That's why we need to get up and do some moving around during the work day.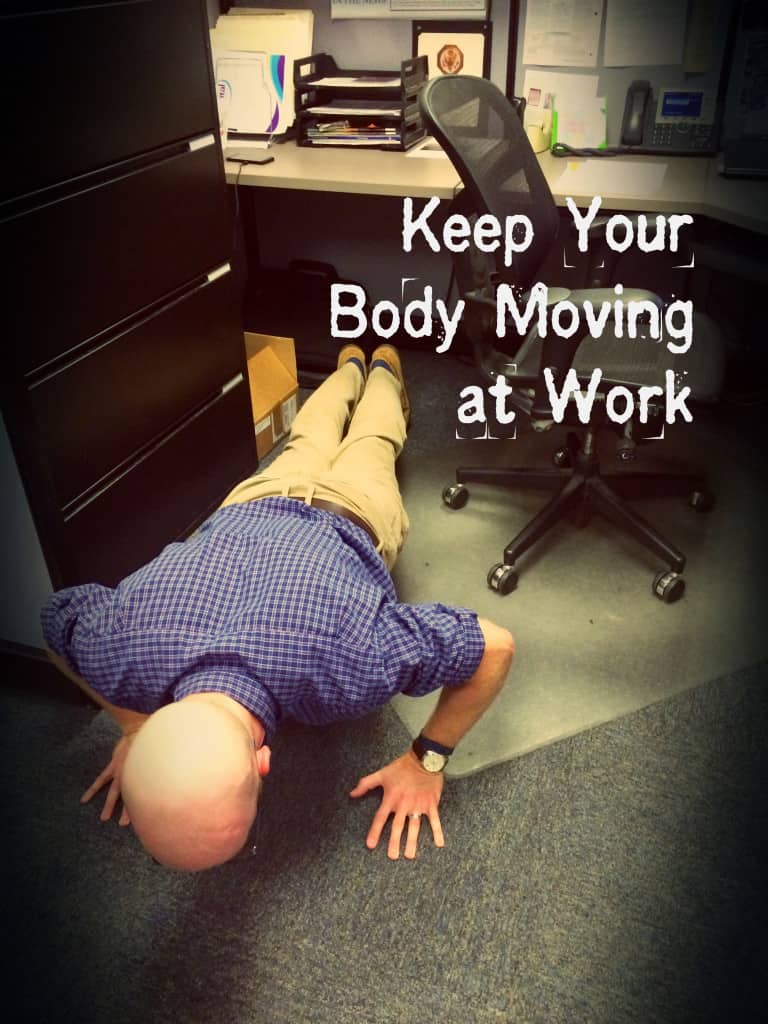 If you're a fan of "The Office" you might remember this interaction from season 3:
Michael: Toby now has the floor… and he is going to try not to screw this up, like everything else in his life. Let me rephrase that. I believe that you can do safety training and make it sound just as good as Darryl. Here we go!
Toby: Ok, um, one thing that you're gonna want to look out for is carpal tunnel syndrome. It's recommended that you take a ten minute break from typing every hour. For your circulation, you're gonna want to get up out of your chairs and uh, and move around about ten minutes every hour.
Michael: Yes, good. Fine. Like stretching and…
Toby: Um, yeah. You're computer screen can be a big strain on your eyes, so uh, it's also recommended that you step away for about… about ten minutes every hour.
Michael: Wow, that is… that time really adds up. That's like… a half an hour, every hour?
Darryl: Take them at the same time.
Toby, for once in his life, was right. We need to relieve ourselves from our desks during work.
One thing I do is to have a goal of doing 150 push-ups every day during work. Usually, I'll crank out 35-40 each time I come back from the bathroom. Sometimes, if I've been writing for too long, I'll drop down in my cubicle and do a plank for a minute or two.
Another easy thing to do is take the stairs instead of the elevator. This sounds annoying, but man is it worth it. Climbing stairs can burn about 30 calories in three minutes. I work on the third floor and visit people on the other two floors all the time. I always take the stairs and usually run up them if I have nothing in my hands.
Since we got fitbits last spring, Morgan has started spending the second 15 minutes of her daily 30 minute lunch break walking in circles around the parking lot of her building. It's great to get fresh air, and it's amazing how you can get more or as many steps walking consistently for 15 minutes as you might get in the first four hours of your workday combined!
Morgan is also now working at a stand-up desk in her cubicle and stands for at least 30 minutes out of each hour that she is not in meetings. Her office doesn't supply them, so she rigged one up using some small shelves. It's not perfect, but she feels much more physically tired at the end of the day, which is better than feeling lethargic-tired like you often do after sitting for eight hours.
We'd love to hear any tips that you have for getting some fitness in at work – what else could we be doing?