I recently read a fun post on the Chris Loves Julia blog – what we keep out on our kitchen counters. I found this so interesting and thought that it would be fun to share our own version!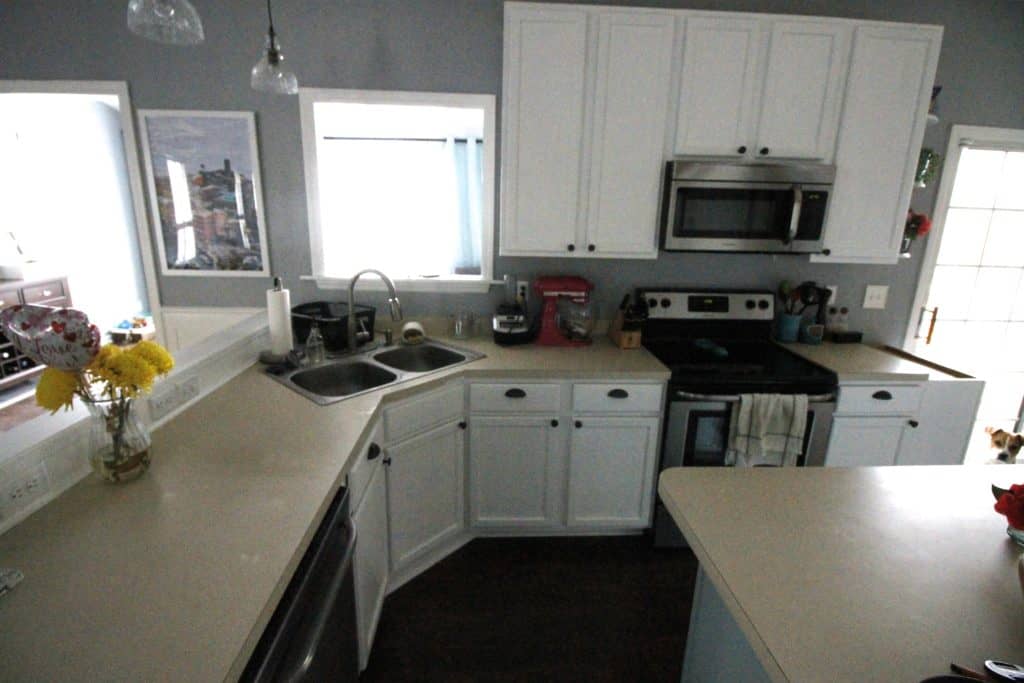 As you know we are in the middle of a kitchen renovation. But, what we keep on our counters now is most likely what is going to stay there.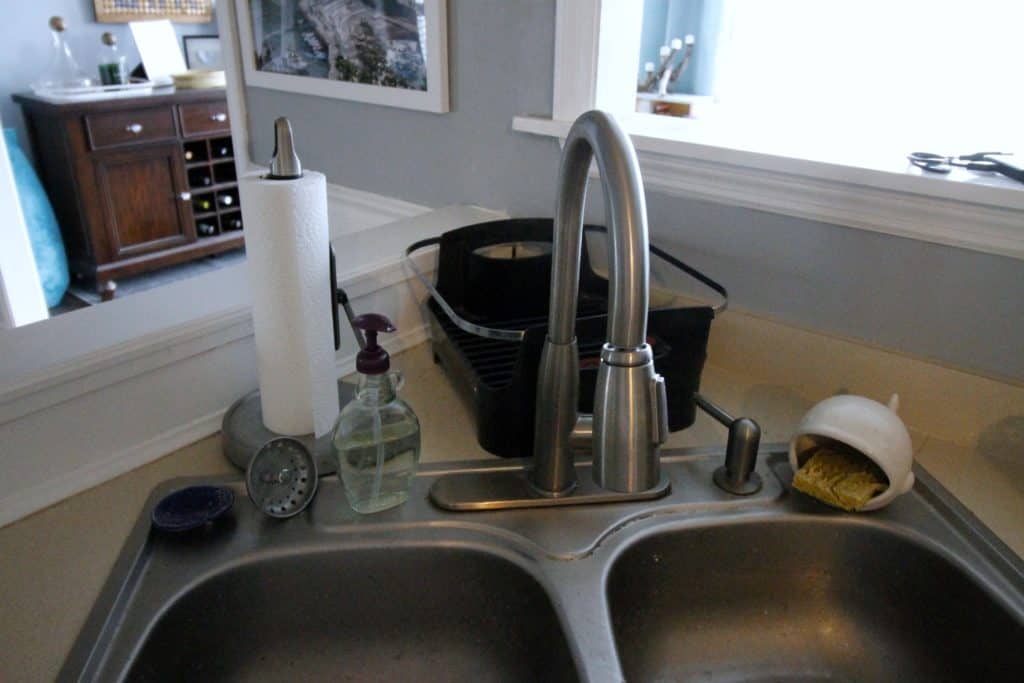 By the sink we have a jug of hand soap and a drying rack, as well as a fun sponge holder. I would love to get a more attractive drying rack – any suggestions?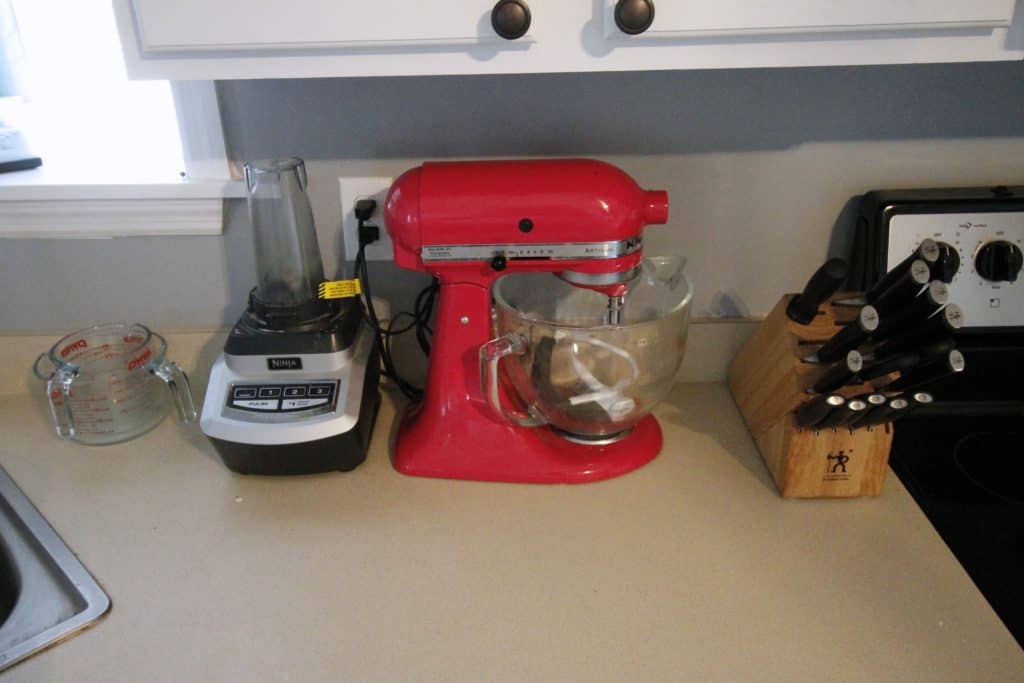 Next to the sink we have our blender and mixer. We use these multiple times a week. There wasn't space for them when we put the coffee maker and the toaster in the pantry, but they look OK right here. We used to keep cutting boards here but moved them to the open shelving. We also have a knife block that we keep out.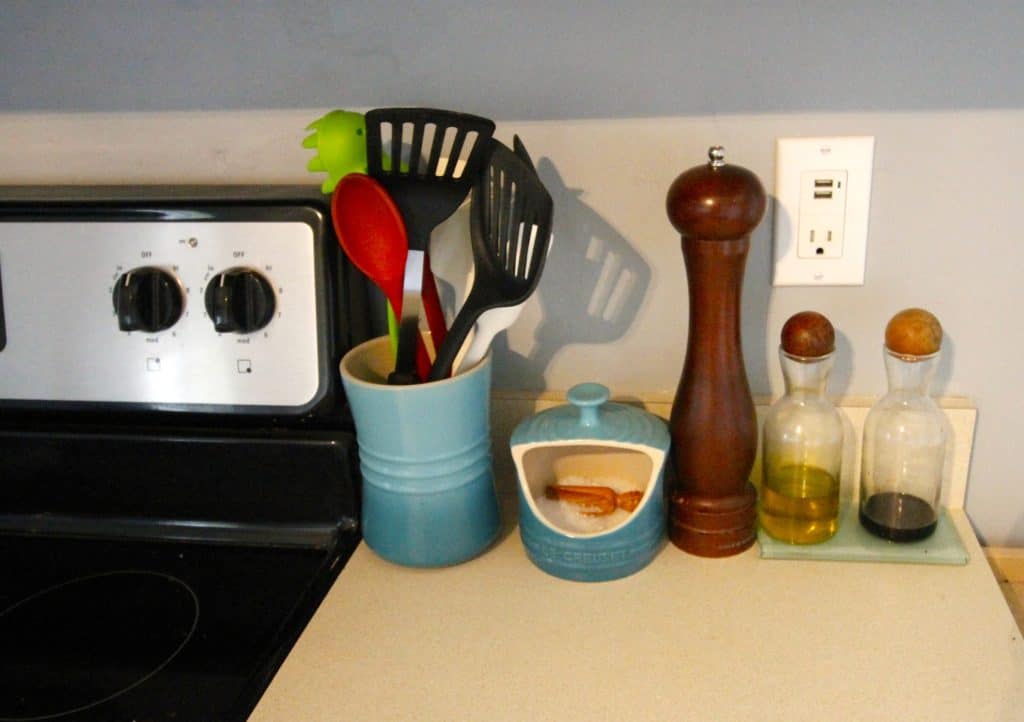 On the other side of the stove we keep this Le Creuset of large spoons. We also have the matching salt crock, a pepper grinder, and our olive oil and balsamic. Those jars are from West Elm and the tile was a sample from Tile Bar. I am really really loving keeping our salt, pepper, and oil right next to the stove. Our island sort of blocks the path from the stove to the pantry (total first world problem) and so this really saves a few steps when I want to get oil heating on the stove as I chop an onion or something like that.
I love having these things at hand and I want to know what you keep out on your counter!