Sean & I are both so incredibly excited to be making this announcement today! We now have a new tab at the top of our page – Recipe Box!
Clicking over to this tab will allow you to see all of our favorite recipes that we have ever shared on the blog.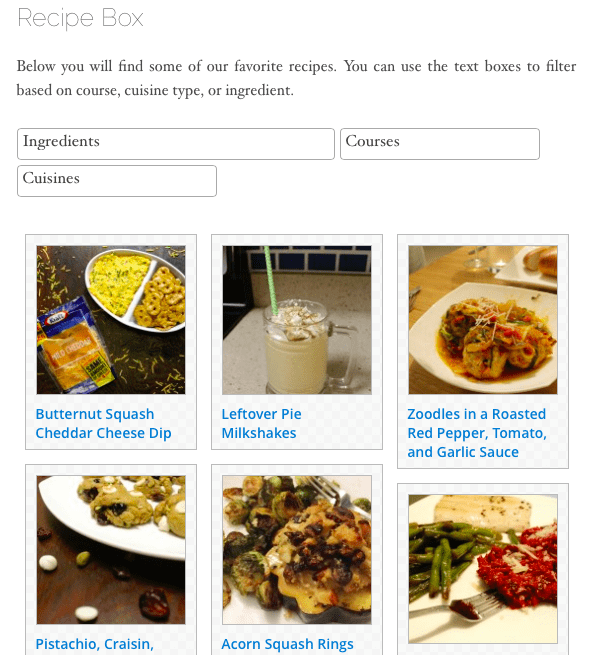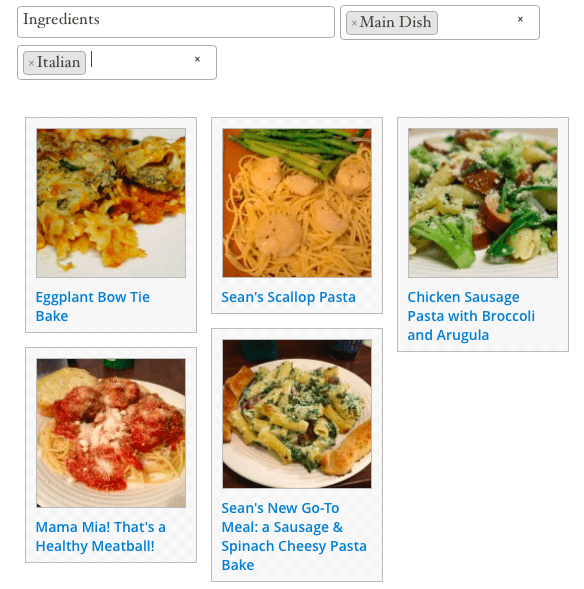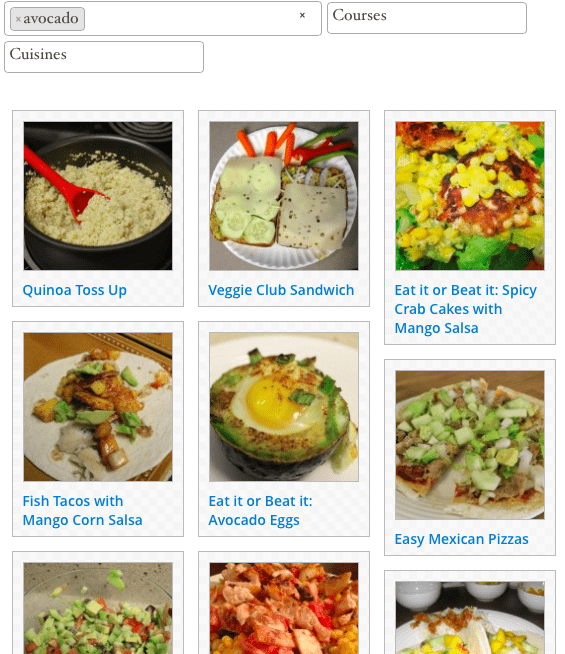 Not only are they all listed, but they are searchable! You can search by course, cuisine type, or ingredients. It's simple to use the search bars at the top and find your dinner tonight! Here take a look at this video and we'll show you how simple this is to use:
I hope that this feature excites you as much as it does us. It was a lot of work for us to go back and update three years worth of recipes, but we think that it was absolutely worth it for the organization and searchability of this new feature.
It's funny to see all of our recipes lined up – we definitely go through phases. We are in more of a "healthy", veggie-heavy phase, but a quick scroll shows you that that was not always the case. It's a neat way to see the evolution of our cooking and eating style and to explore a wide variety of recipes.
Hopefully this will be a tool you will find useful when doing your weekly meal planning or if you're looking for a go-to recipe for dinner tonight. We love this tool and will be using it ourselves when not trying new recipes.
Let us know in the comments what you think about this!