Have you ever watched a movie or TV show and, even if it's really good, all you can do is oogle the set decor? Yeah, Sean neither. However, we both love the ABC comedy Trophy Wife and I am beyond obsessed with the set. Their house is the ultimate colorful coastal home. I can't get over it!
I recently watched 2 episodes on Hulu just to screenshot the house. Please say I'm not crazy?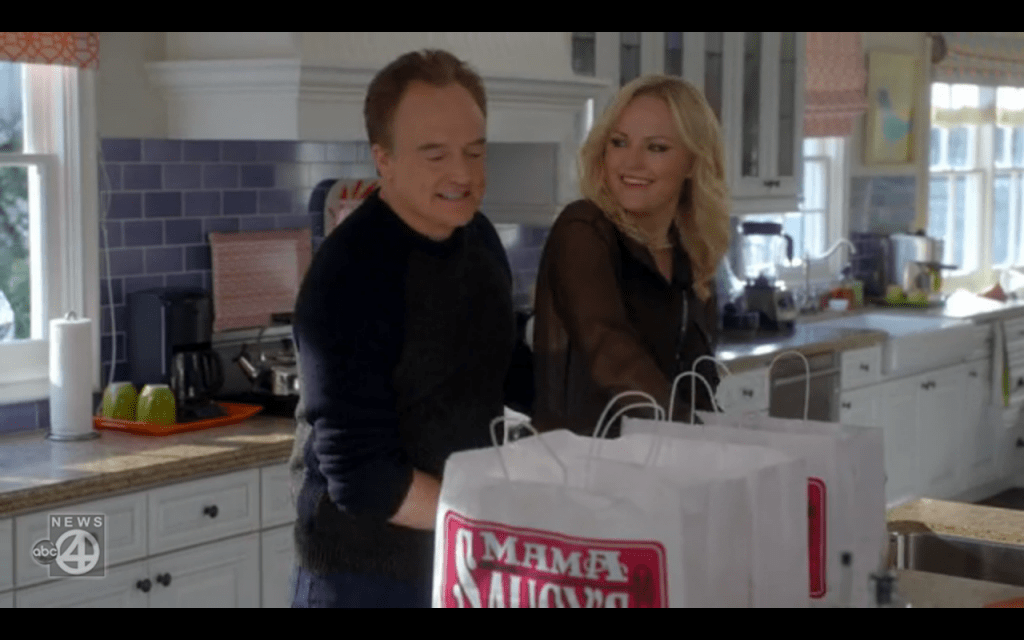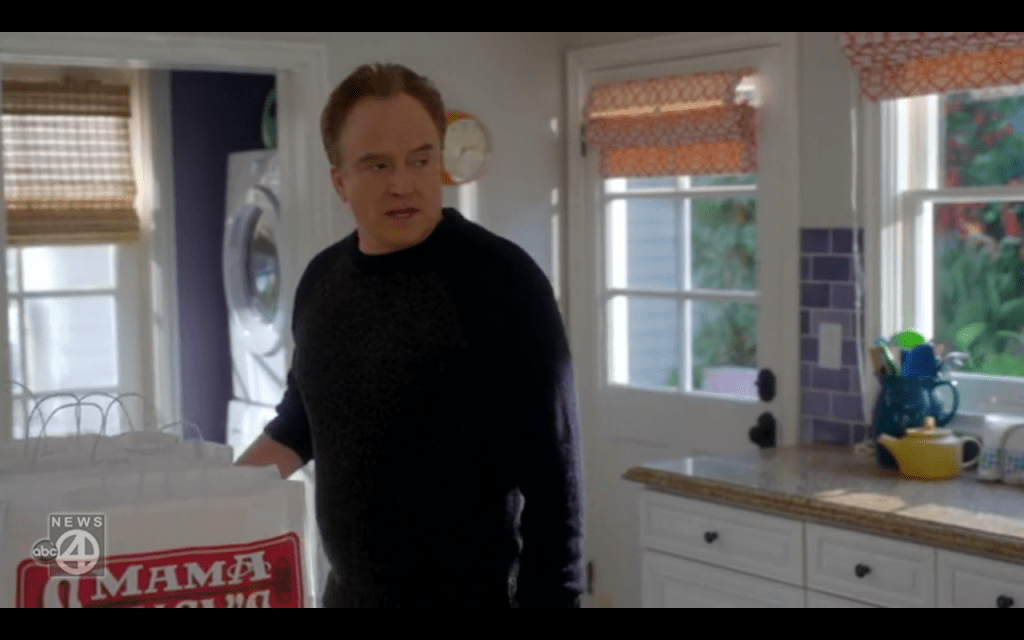 Let's start with the kitchen. The first thing I fell in love with was the purple glass subway tile. Of course the white cabinets and tan granite look fab, as well as the ORBed hardware and clear glass in the cabinet fronts. Yes, please. The orange and white curtains have me questioning my hate of orange. The colorful accessories are great too!
purple tile / orange clock / patterned curtains / yellow teapot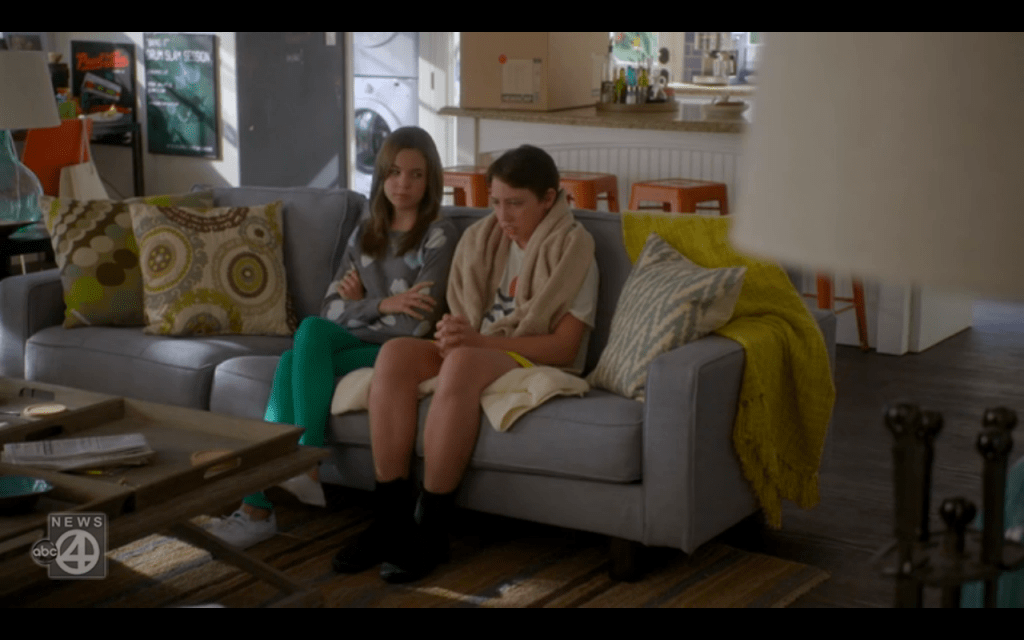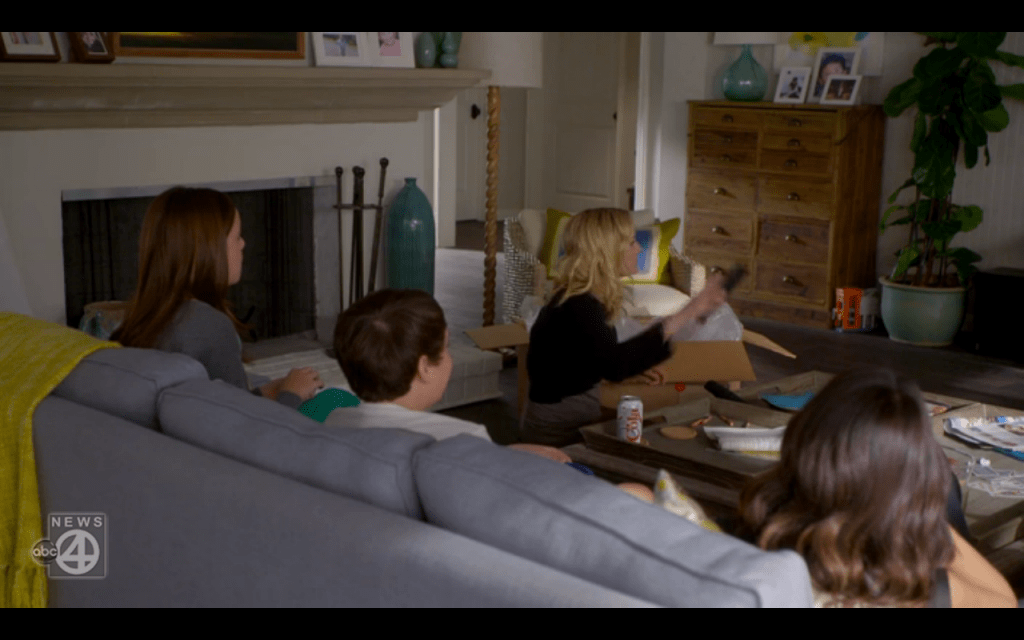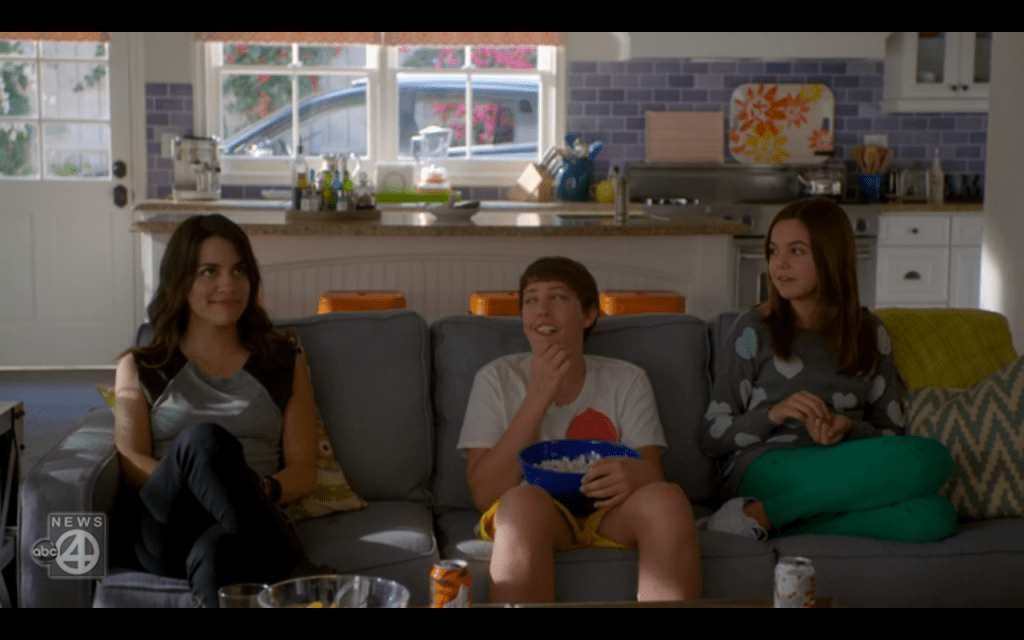 How about this living room! Aren't the colors fabulous! I am obsessed with it.
Orange Stools / Grey Couch / Grellow Blanket / Blue Glass Lamp
Twisted Floor Lamp / Wicker Chair / Rustic Dresser / Throw Pillows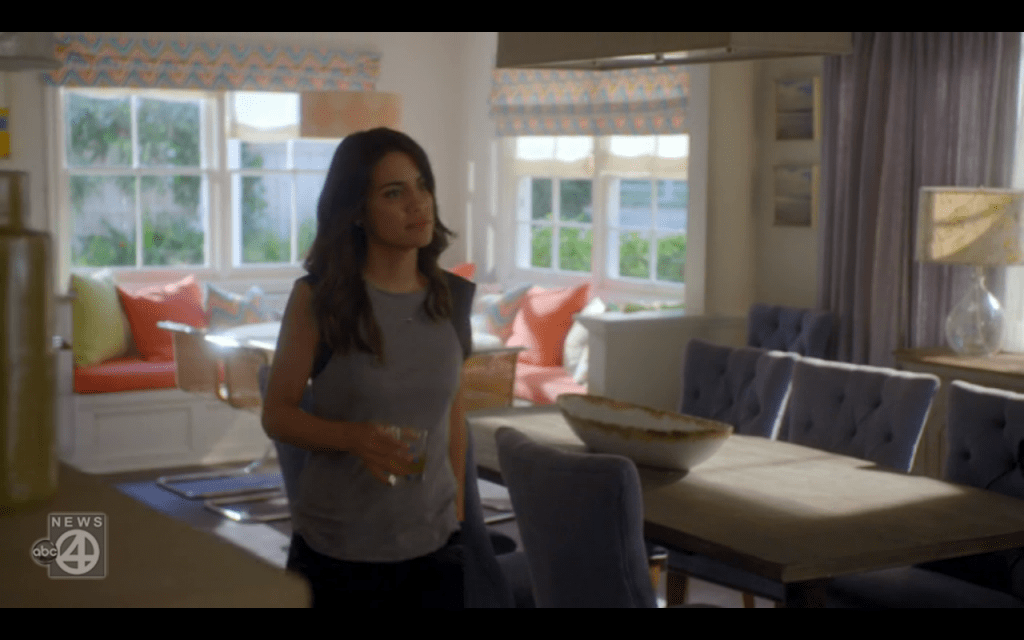 The separate eating area and dining room are so awesome as well. I love the colorful benches and the bold purple chairs!
Coral Pillows / Purple Chairs / Dining Light / Chevron Curtains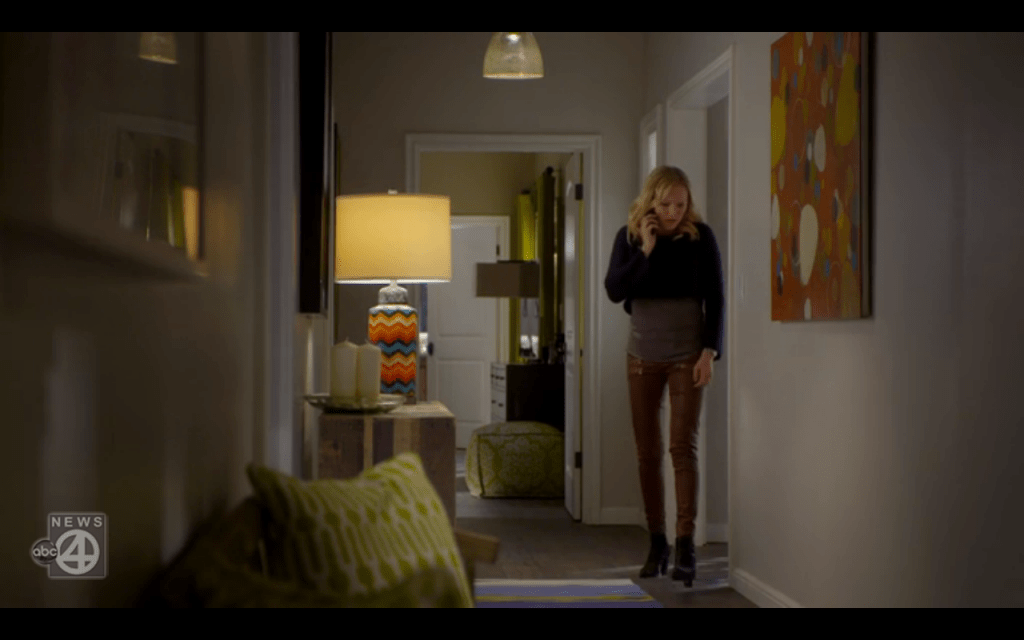 Even the hallway is adorable!
Chevron Lamp / Green Pouf / Pendant Light / Modern Art
So, I'm not going to go out and buy all these things. But it is inspiring me to bring more color into my life!
Do you ever watch shows for the sets?!