Well y'all, this week is shark week, everyone's favorite! Personally, I spend enough time at the beach that it f-r-e-a-k-s me out to watch people get eaten/bit/mauled/devoured by sharks. But you landlocked folks seem to love it 😉
What I do love, however, is nautical decor. It takes every ounce of my being not to turn my condo into the inside of a fish tank. So, I'm glad to have an outlet to share my pretend beach home design 🙂 So here's all the tacky-tack to the max goodies. Don't worry, I'm not buying… but it's fun to dream!
(wow sorry for all the smileys today guess I just love the fishies!)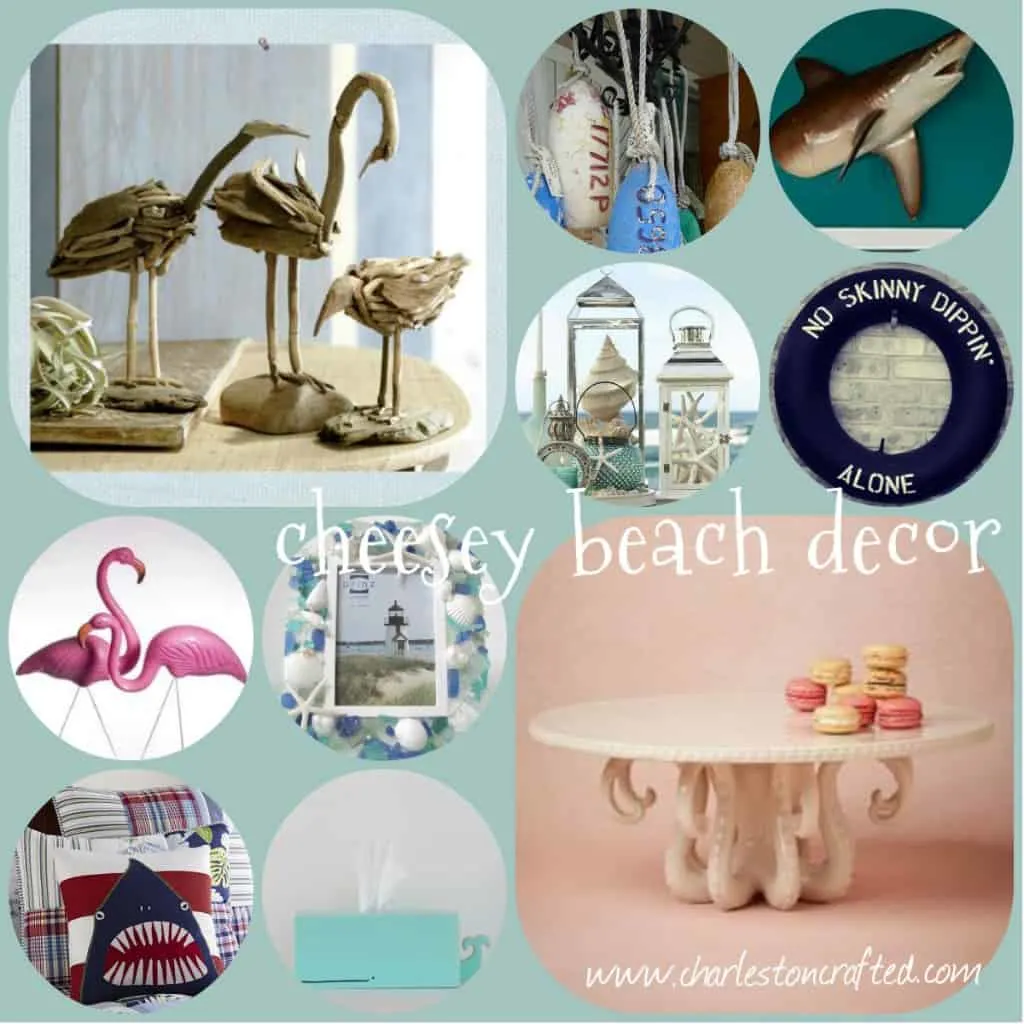 Okay, now to be a tad more serious, how about some beach chic?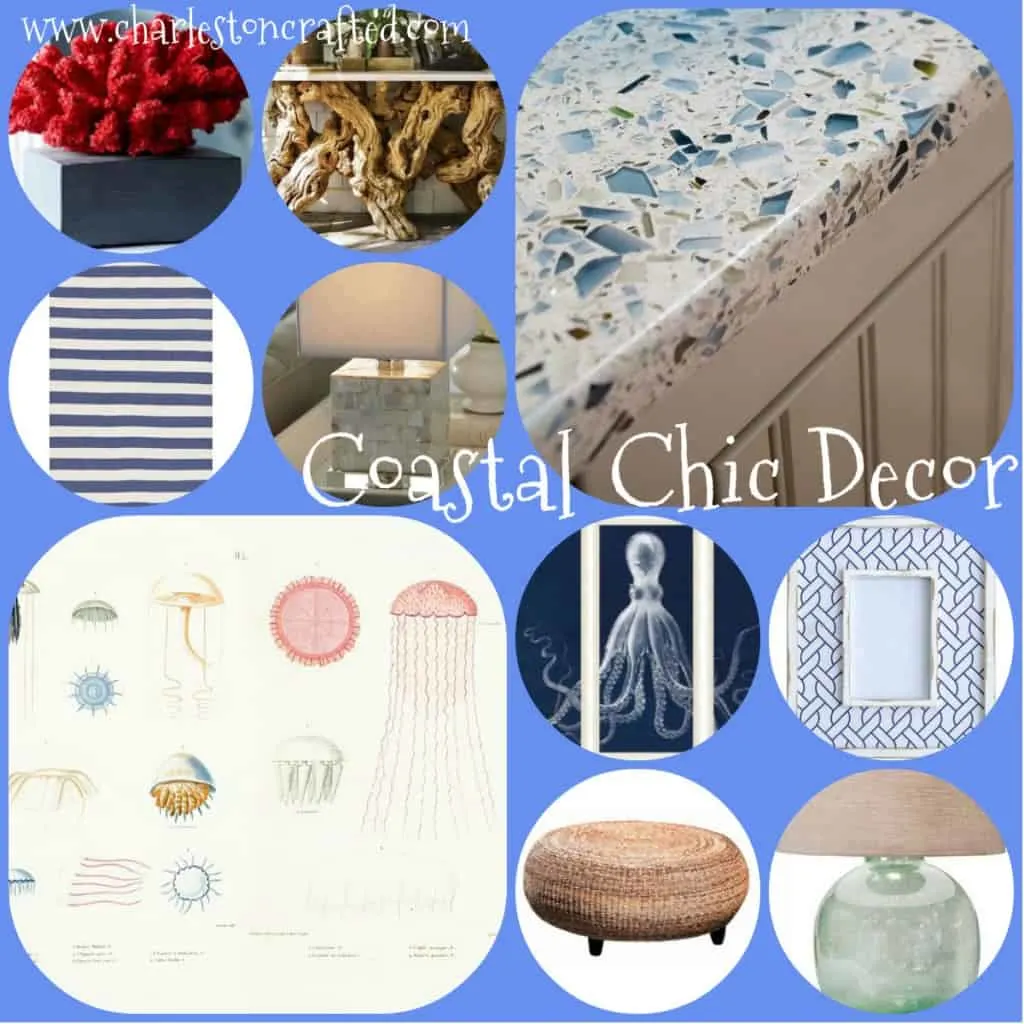 Enjoy? Make sure to follow our Nautical Nick Nack board on pinterest!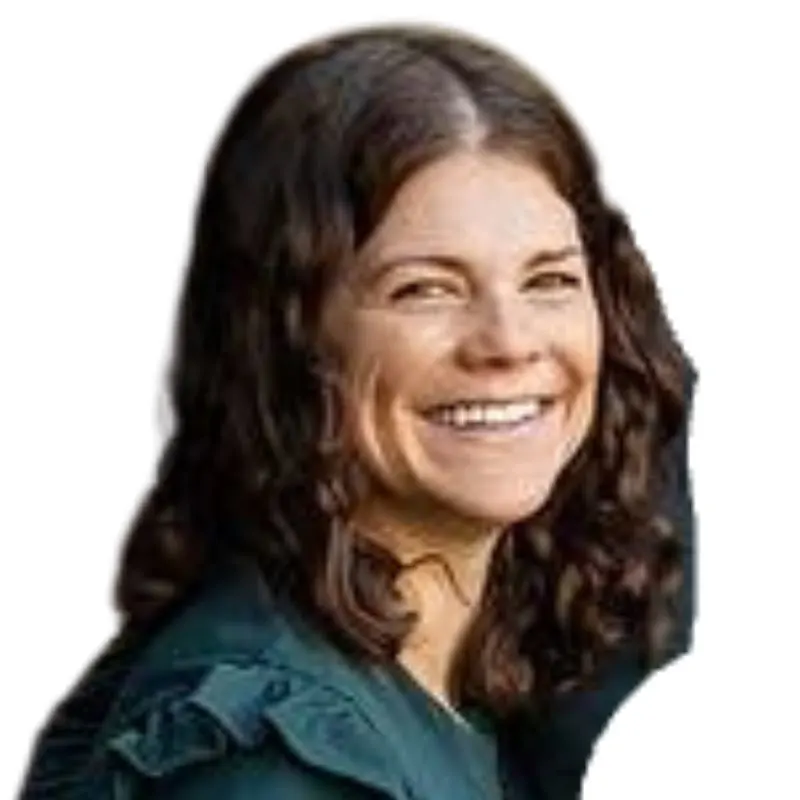 Hello, I'm Morgan, half of the creative force behind CharlestonCrafted.com! With a passion for DIY that dates back to 2012, I've transformed three homes and now I'm dedicated to helping others craft their dream spaces. Let's turn your house into a home together!