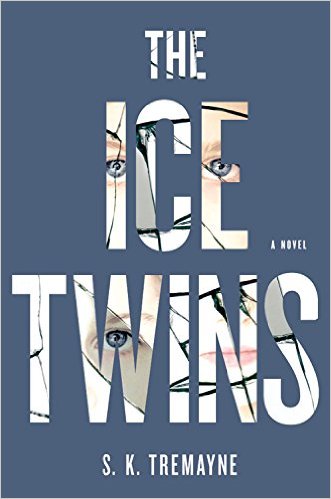 Have you ever read a book where you get so into it that you want to tear through it and read the whole thing in one sitting, yet don't want it to come to an end? That is how I felt about S.K. Tremayne's (pseudonym of British writer Tom Knox) Ice Twins.
Ice Twins is the story of Sarah, a British woman who has had the unthinkable happen – one of her twin daughters died while under her watch. It's been a year, but she is still dealing with the grief. Her family decides to leave London and move to a remote island, where she is often alone with her surviving daughter as her husband travels overnight for work. It's then that her daughter starts acting very creepy – saying that she is seeing and playing with her dead twin – and Sarah starts to question what really happened on that horrible day.
This book is a real page turner and will seriously suck you in. It gets creepy (I mean, little girl ghosts, hello) but it will not disappoint.
For more book recommendations, be sure to follow me and Sean on Goodreads!
Have you read Ice Twins? Any other book recommendations?