Thanks for hanging with us as we put our DIY projects on hold in light of Hurricane Matthew. We evacuated to Cary, North Carolina last Wednesday at 5am and were able to return Sunday morning – we left around 9:15 and got back about 3:30. It was a "vacation" but it was filled with worry and stress about our home and our neighborhood.
To top it all off, I was supposed to be a bridesmaid in a wedding downtown Charleston on Saturday. I cried for the bride when she had to officially postpone the wedding. It will be rescheduled, but as someone who has recently been in the deep of wedding planning, I cannot imagine the emotional roller coaster that she went through.
We were very nervous to come home. We had talked to neighbors who rode out the storm and told us that there was no visible damage to our home, which was obviously a relief. We spent 4 days watching worst case scenarios on the Weather Channel and even driving down the highway back we saw so many downed trees, several on houses.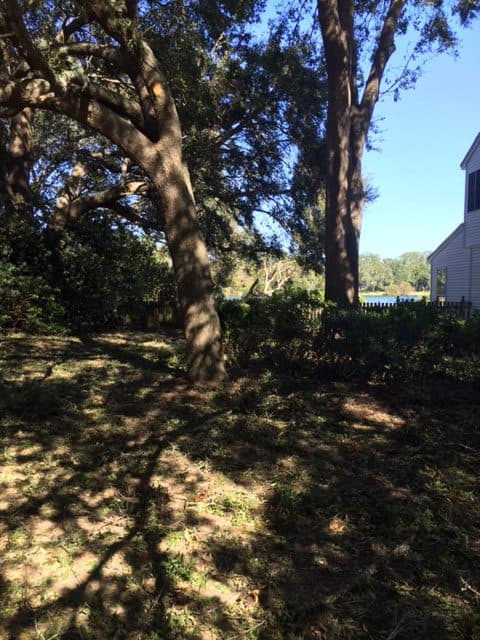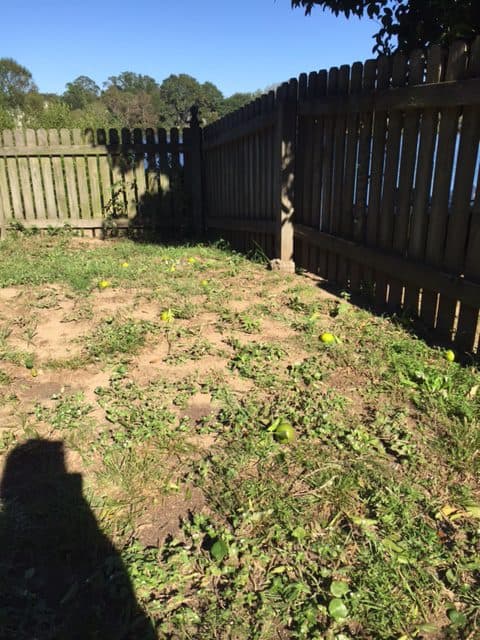 We lost a lot of un-ripe oranges in the back and pecans in the front:(
We were incredibly lucky that the only "damage" was small limbs and debris down in our yard. We were able to pick them all up in a few hours Sunday afternoon, though we will rake again a few times this week. Not all of our neighbors were so lucky.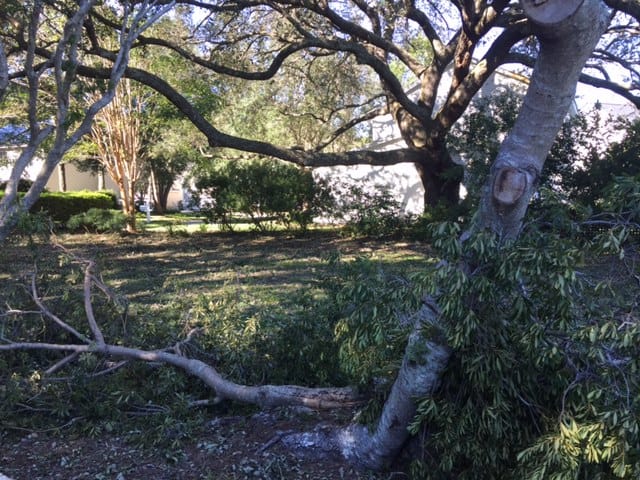 This tree fell right on the other side of our fence. Thank goodness it didn't fall the other way!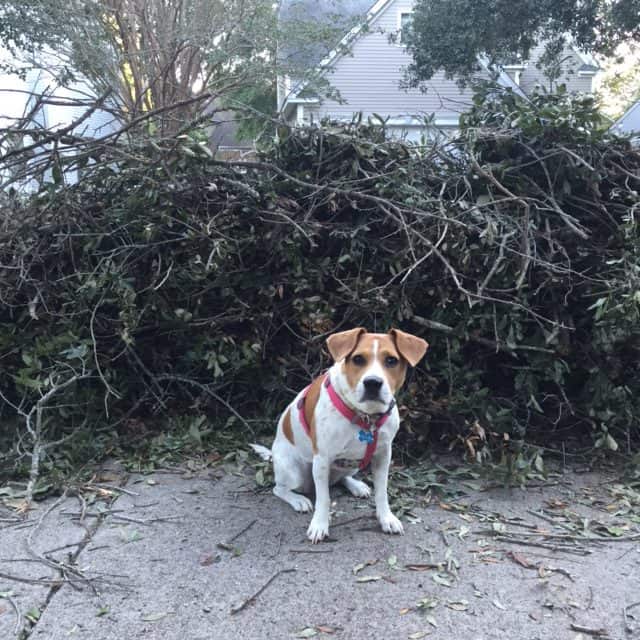 CiCi with our stick pile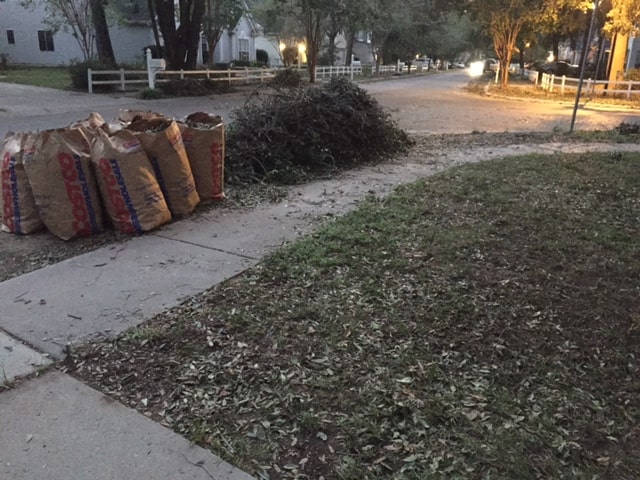 Our debris pile after day 1 of cleanup
We also lost a full fridge and freezer of food, which really sucked. Of course I just went to Costco last weekend, but without power for over 40 hours, the stuff was definitely dunzo.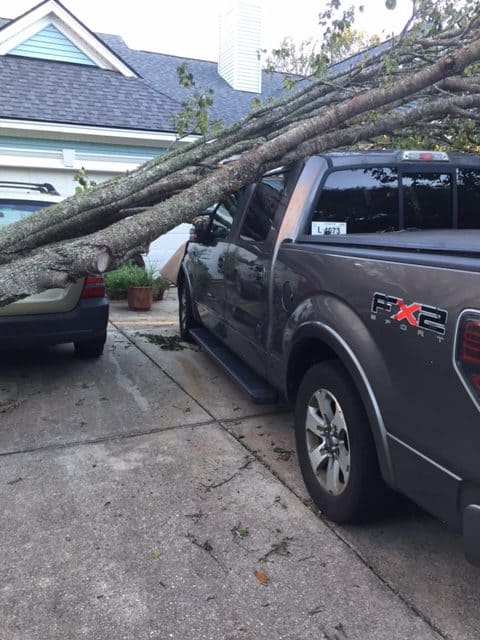 A tree fell on our neighbor's car which was very bad luck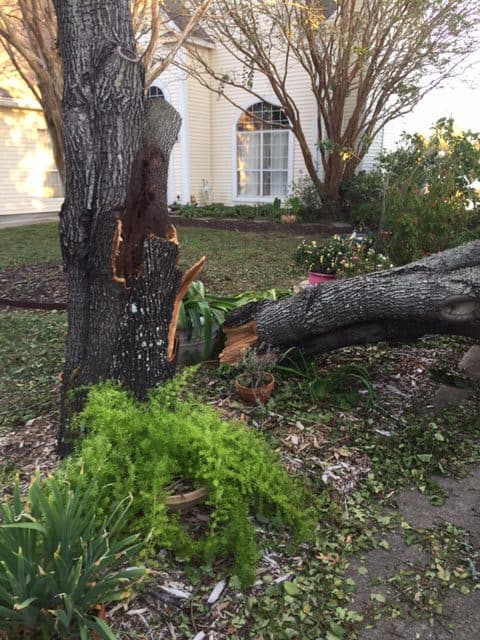 A lot of big trees broke!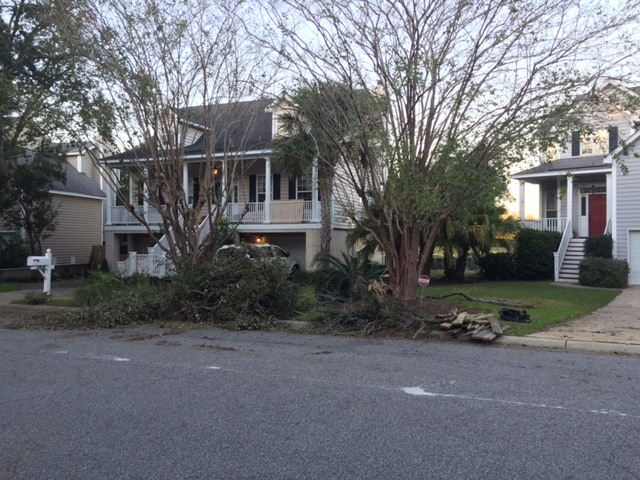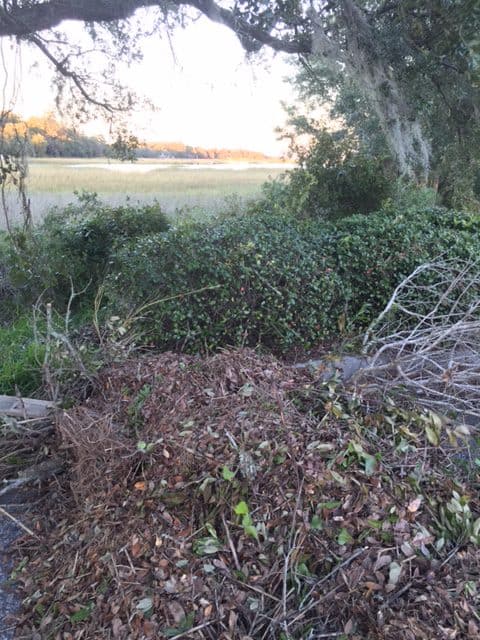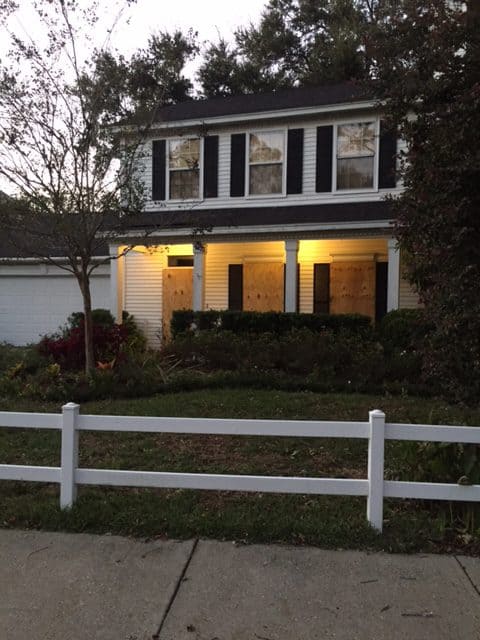 Even more than Charleston, other areas were hit horrifically hard. Haiti was devastatingly effected. Closer to home, Hilton Head & Fayetteville have suffered so much worse that we have. If you were touched by this event, please consider helping in any way that you can.
We will be back tomorrow with our regularly scheduled content. Thanks for hanging with us!