Oh boy, y'all. We are about to break down a big ole recipe for ya.
Ever since we took a pasta making class with Charleston Cooks & then found a pasta maker at Homegoods for only $25 (after the cooking store was selling an almost identical model for over $100) we have been itching to make our own pasta at home. After putting it off a few times, we decided to get on that already this weekend.
We decided to make probably the most complicated past we could- ravioli. It's complicated in that you have to make a filling, the pasta, and any sauce to go on it. It's a lot easier to make non-filled pasta because you cut out an entire step. But of course, that's not our style.
Even if this recipe was complicated and took a while, it was very easy. There were also several elements (like the ravioli filling) that could be pre-made, for example the night or morning before.
THE FILLING:
First, you want to start cooking the squash. Rinse it off, then cut in in half. Remove the seeds & rub the whole thing with olive oil. Season with salt and pepper and place flat side down on a baking sheet. Place in the oven for one hour.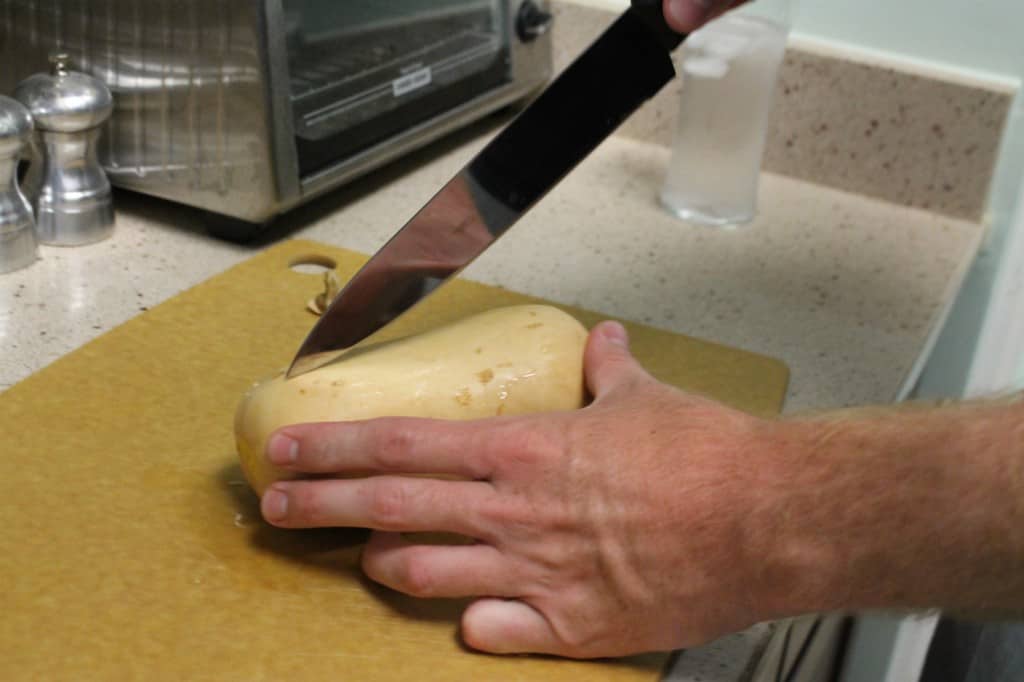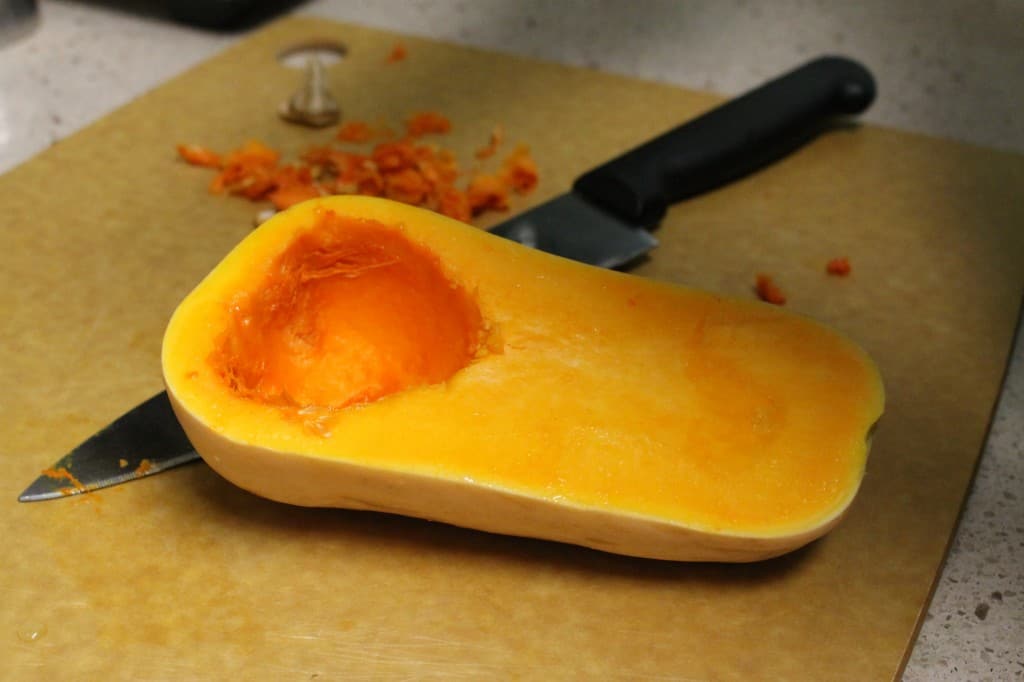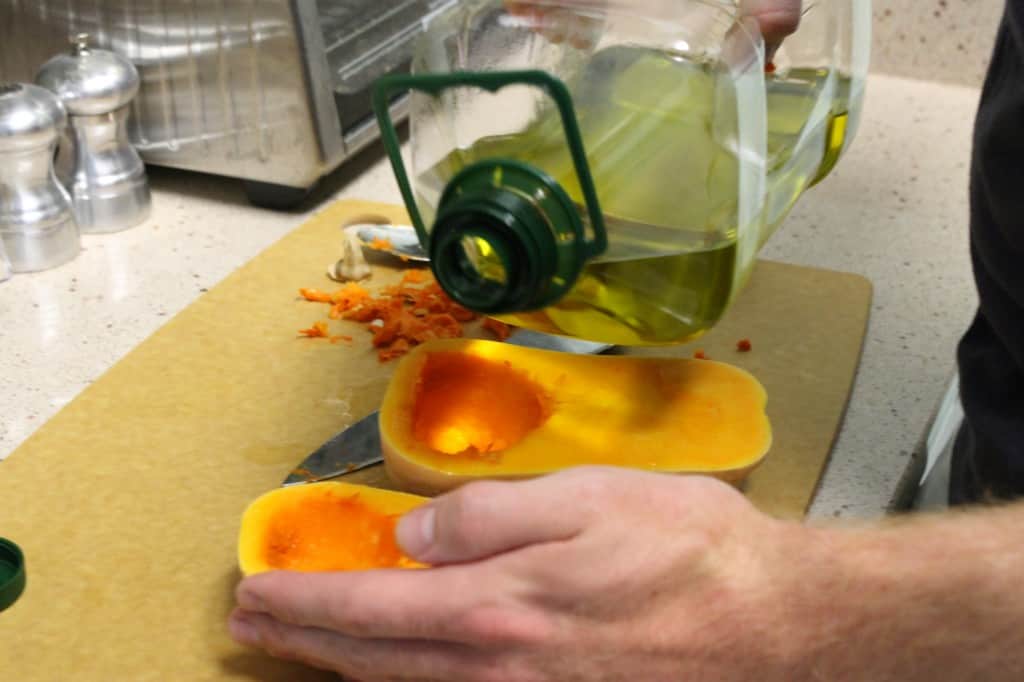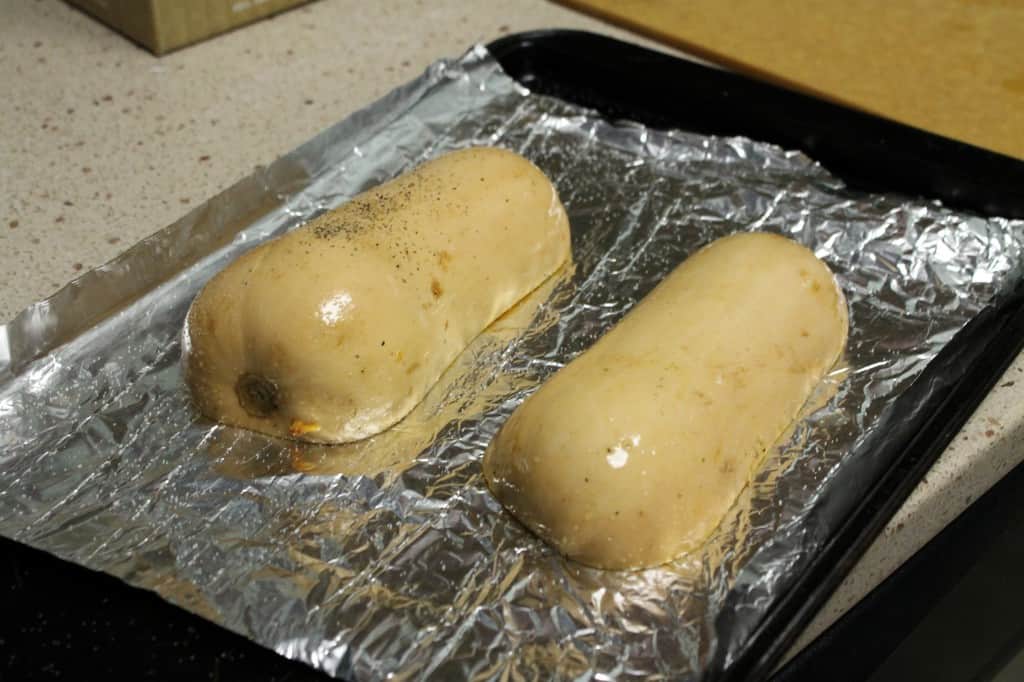 When the squash is done, remove it from the oven. The skin should peel off easily.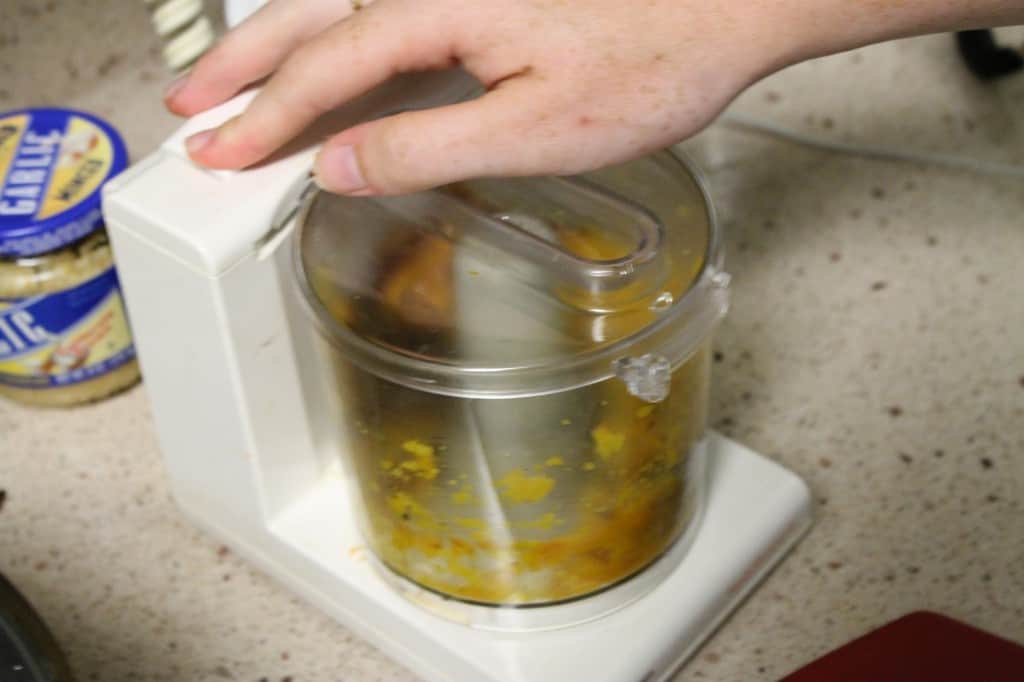 Add the squash to your food processor and blend smooth.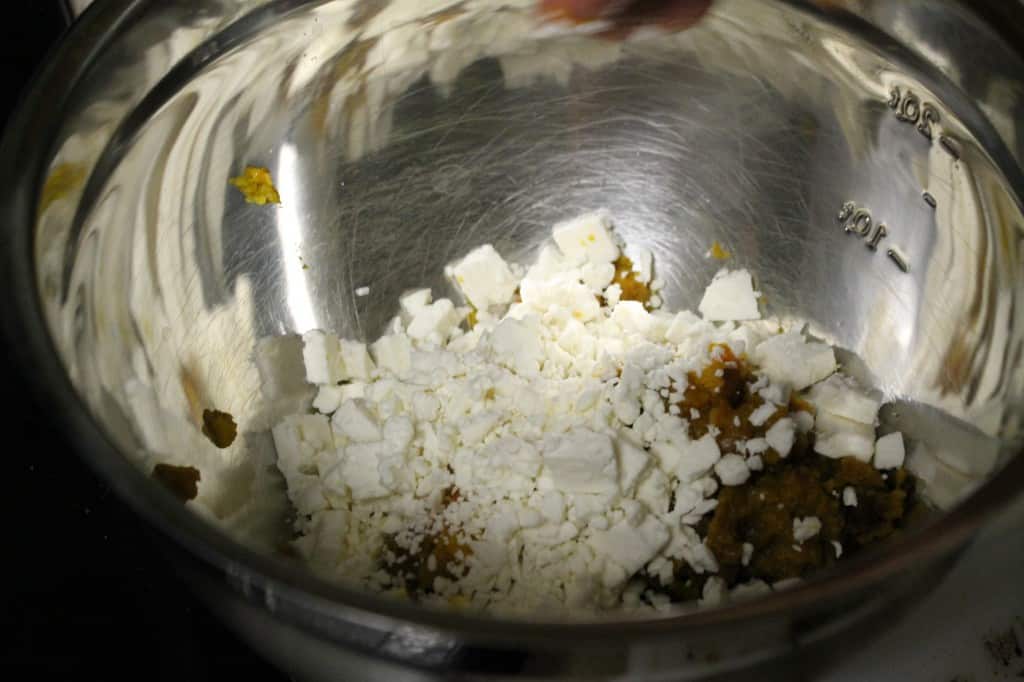 Mix with onion,  cheese, salt and pepper.
THE PASTA:
While that's cooking, you want to prepare the pasta. One serving of pasta takes X cups of semolina flour (you can find that at health food stores like Whole Foods or Earth Fare) and one egg. For this recipe we made 2 servings worth.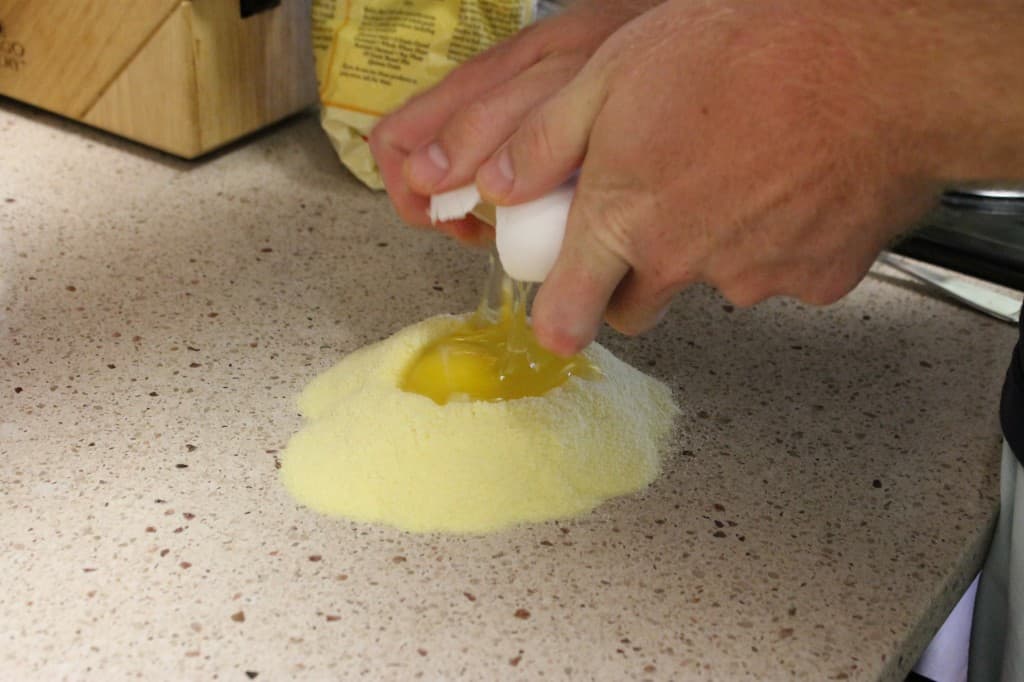 Put your flour straight on the counter. Dig a little well in the flour and crack the egg into that well. Now use your hands to mix the two together. Knead it over and over and over. It will start to become really doughy. Keep kneading it until you make it a ball and when you push a finger into the dough, the indent sort of bounces back at you.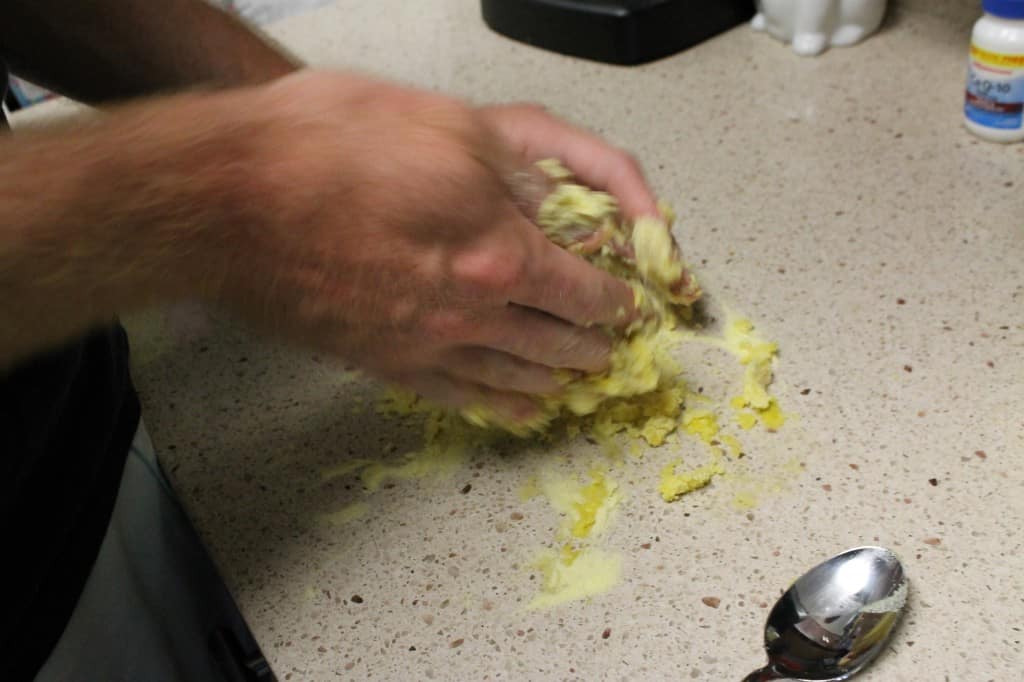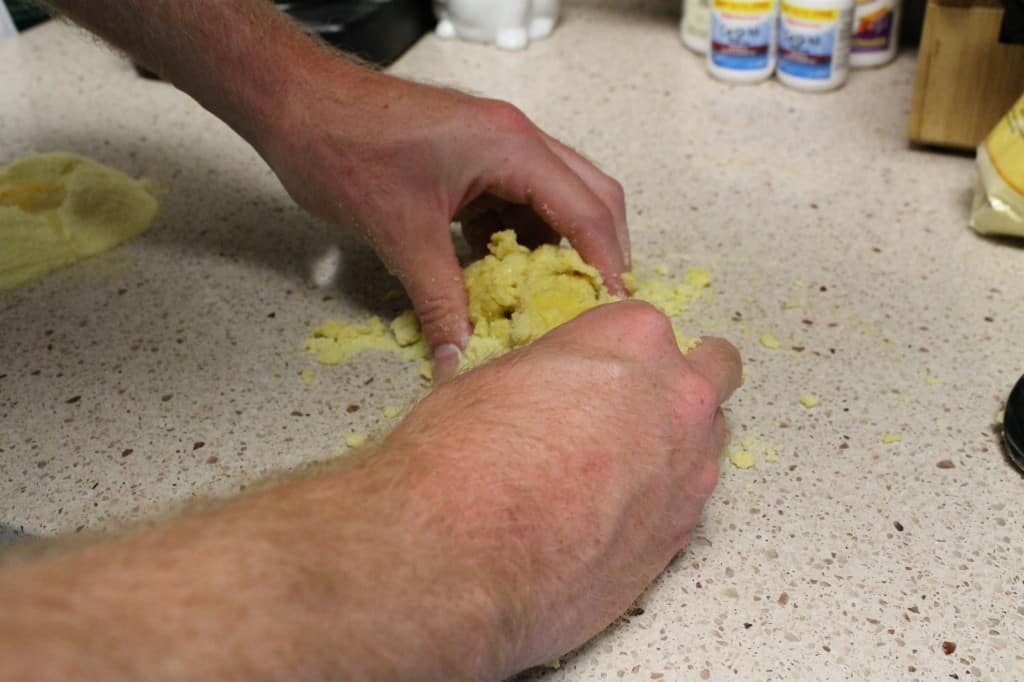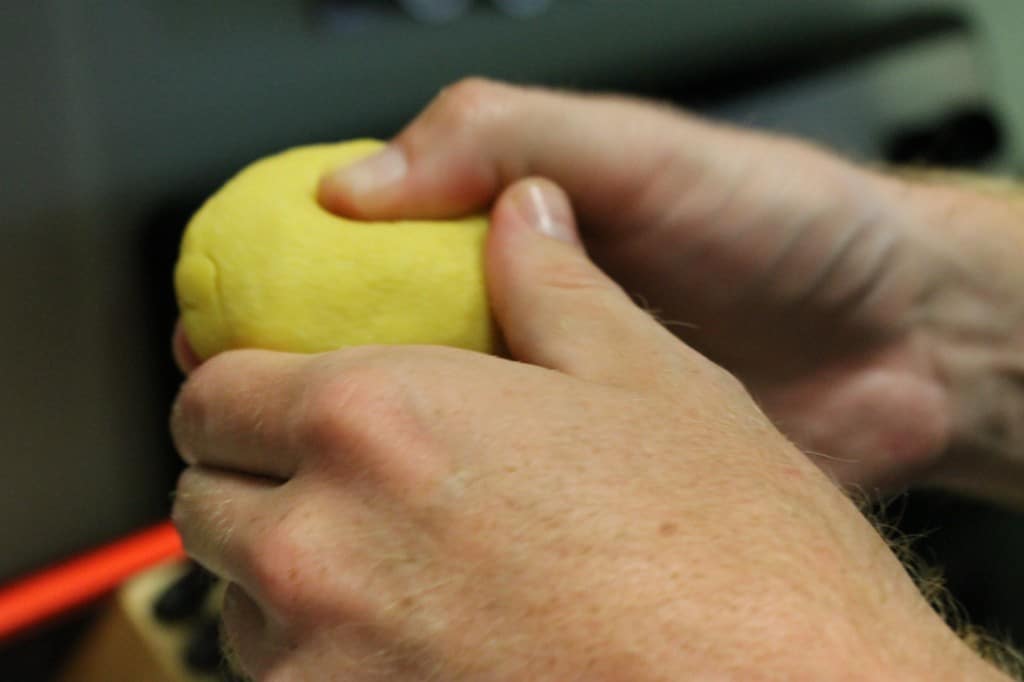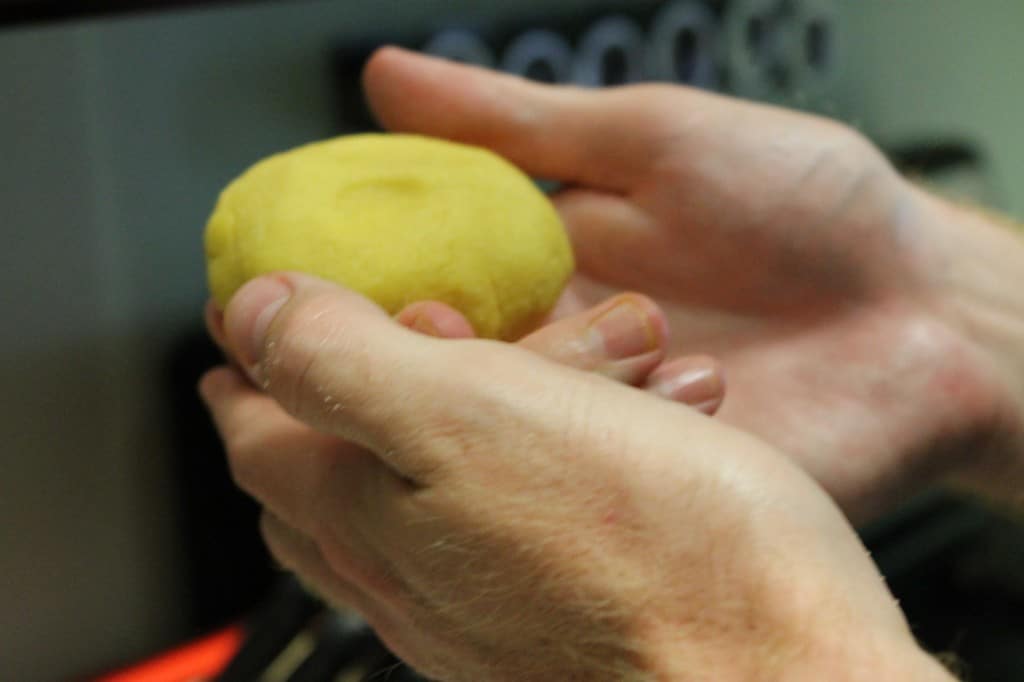 Now, wrap the dough in saran wrap and let it sit for at least 30 minutes.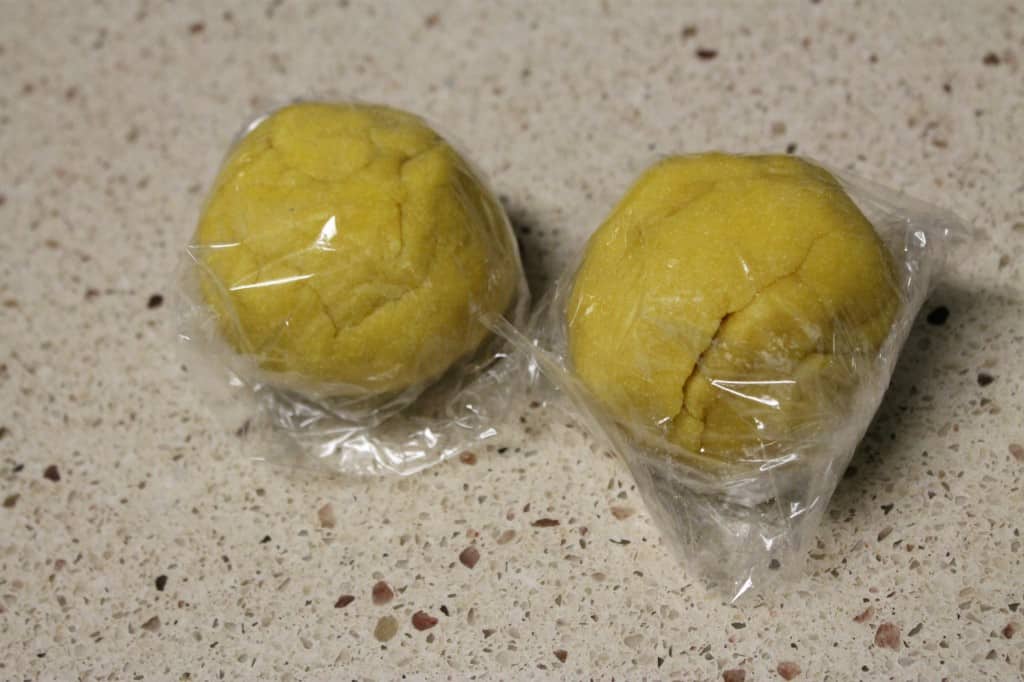 Once it's done sitting, you can start rolling out the dough. We used our pasta maker. We ran ½ a serving through the machine at a time, 4 times on #1 and then through #7 once each. Lay out your pasta strips on the counter.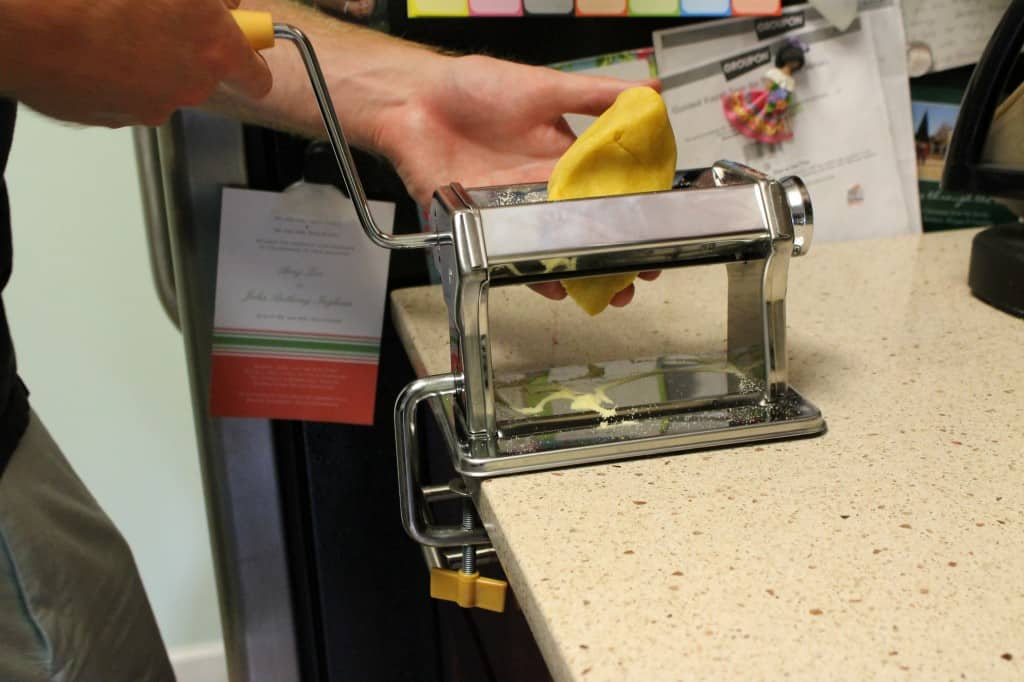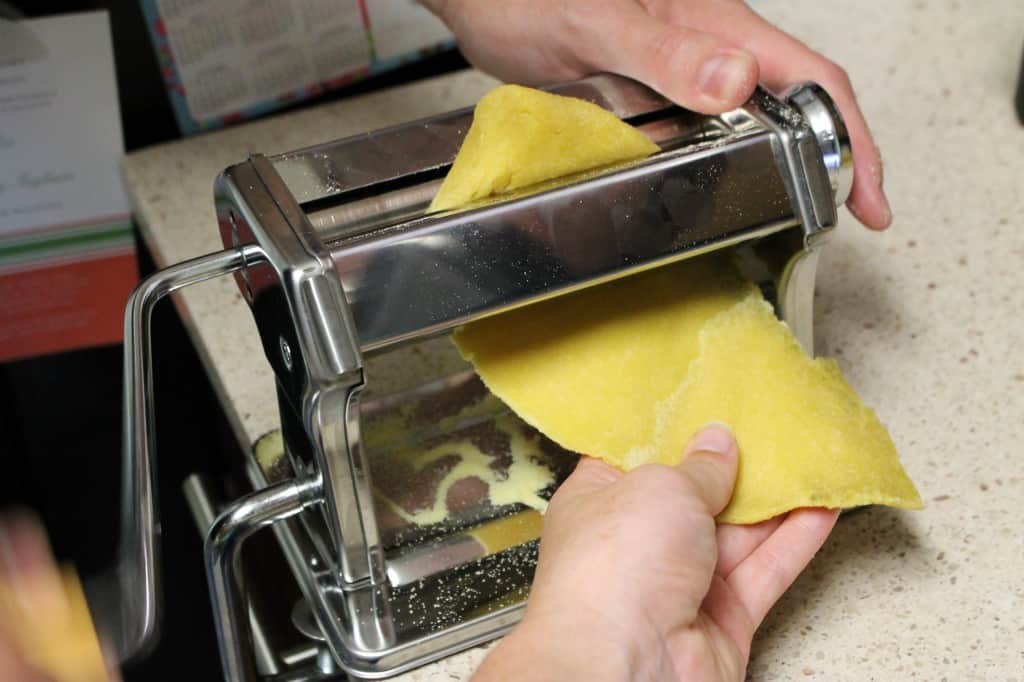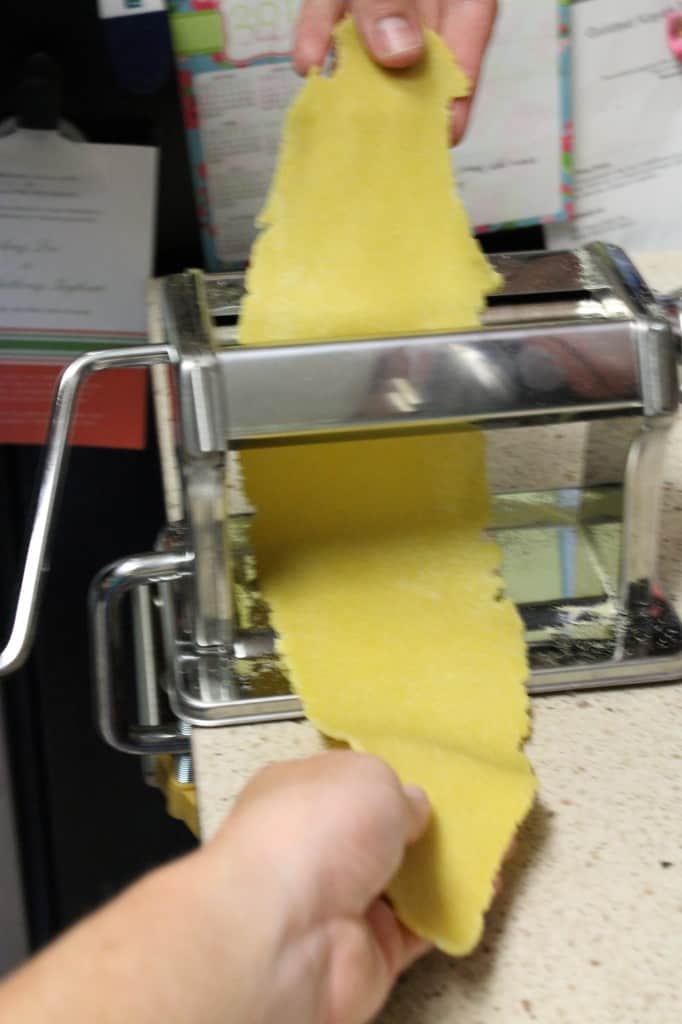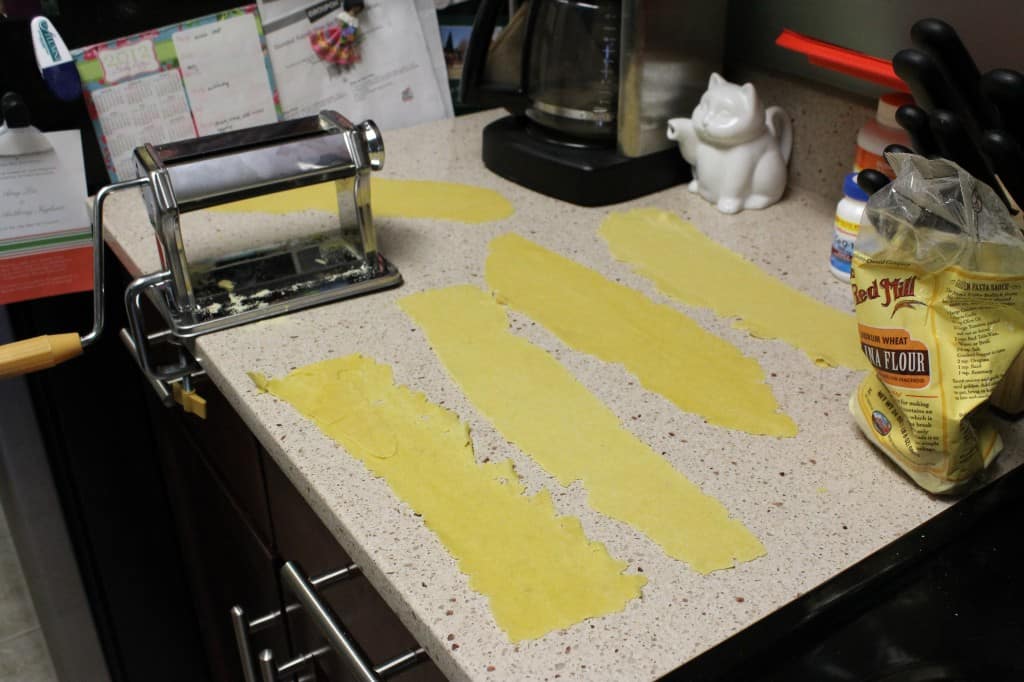 Add a spoonful of filling every couple inches along the dough.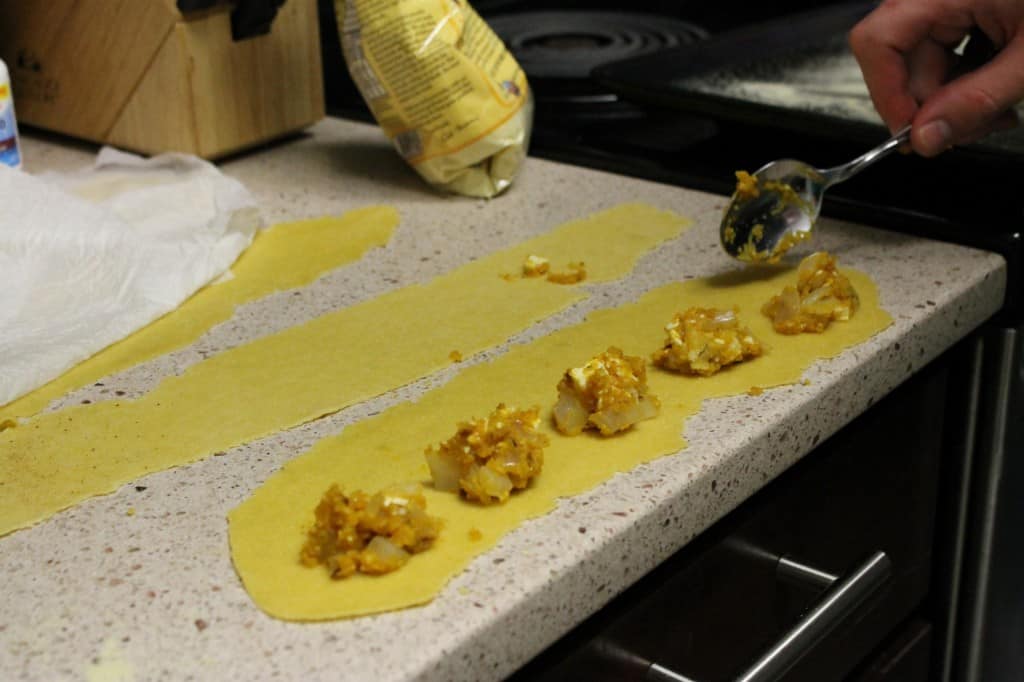 Fold the dough over and use a glass to punch out your pastas. (We saved our scraps and cooked them by themselves in the end.)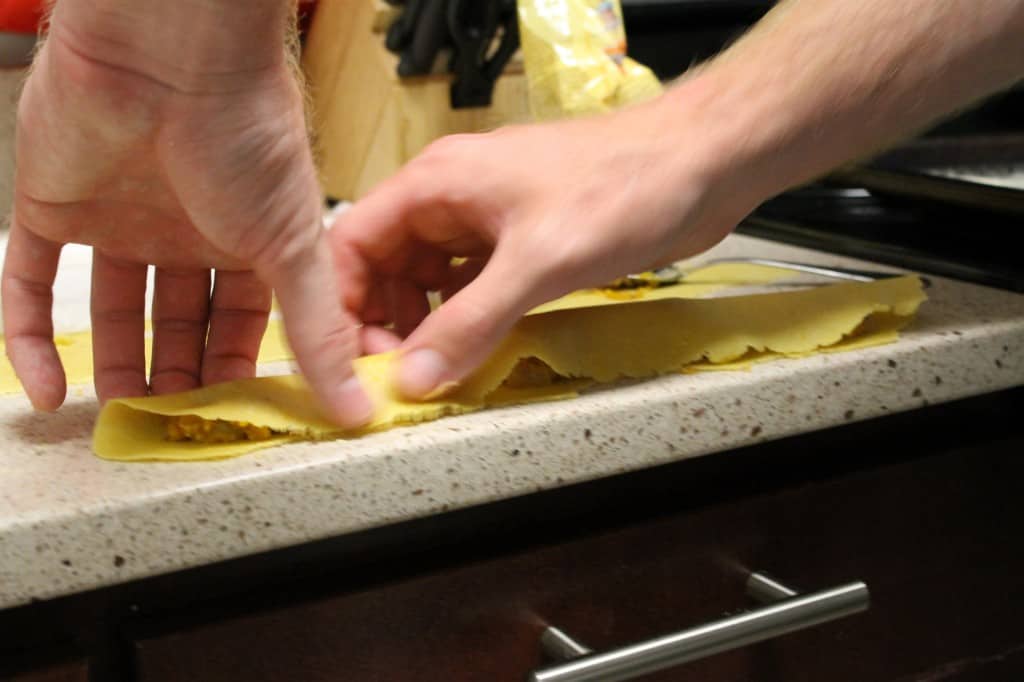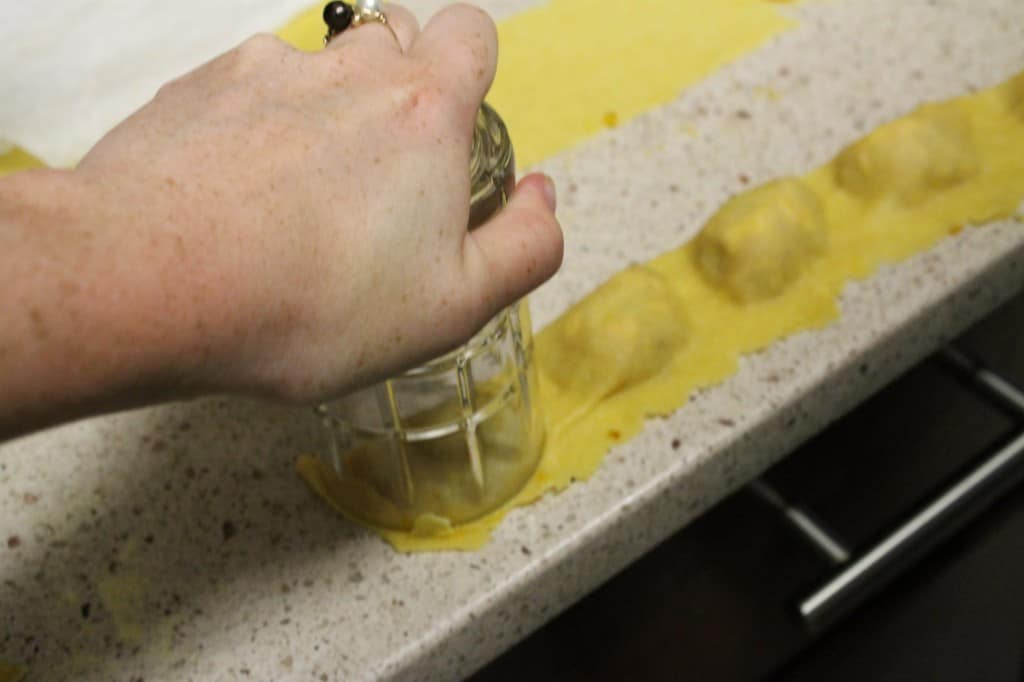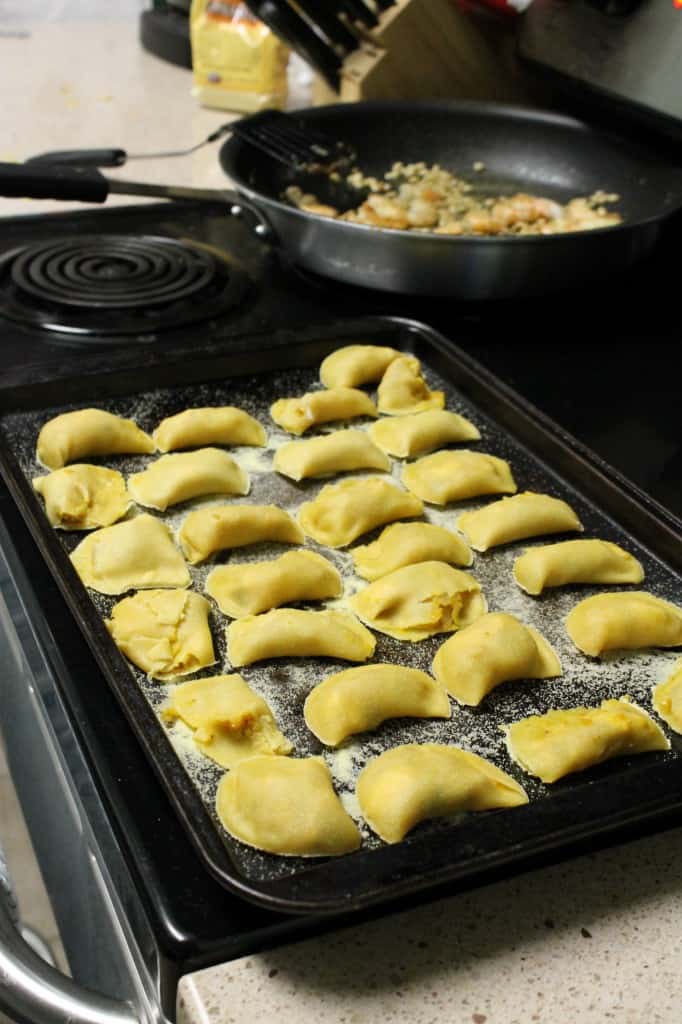 Drop the raviolis into the boiling water and cook for about 5 minutes.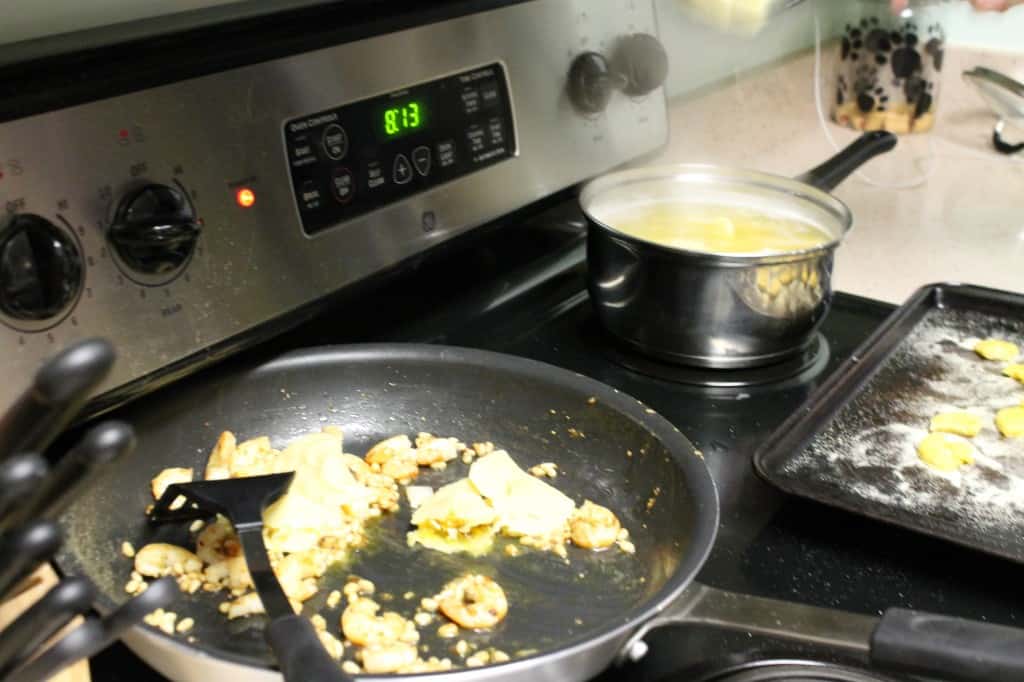 Drain the pasta and dump into the sauce pan& toss.
THE SAUCE:
In a pan, heat a small amount of olive oil and garlic. Add shrimp and pine nuts. Cook until just barely pink, flipping halfway through.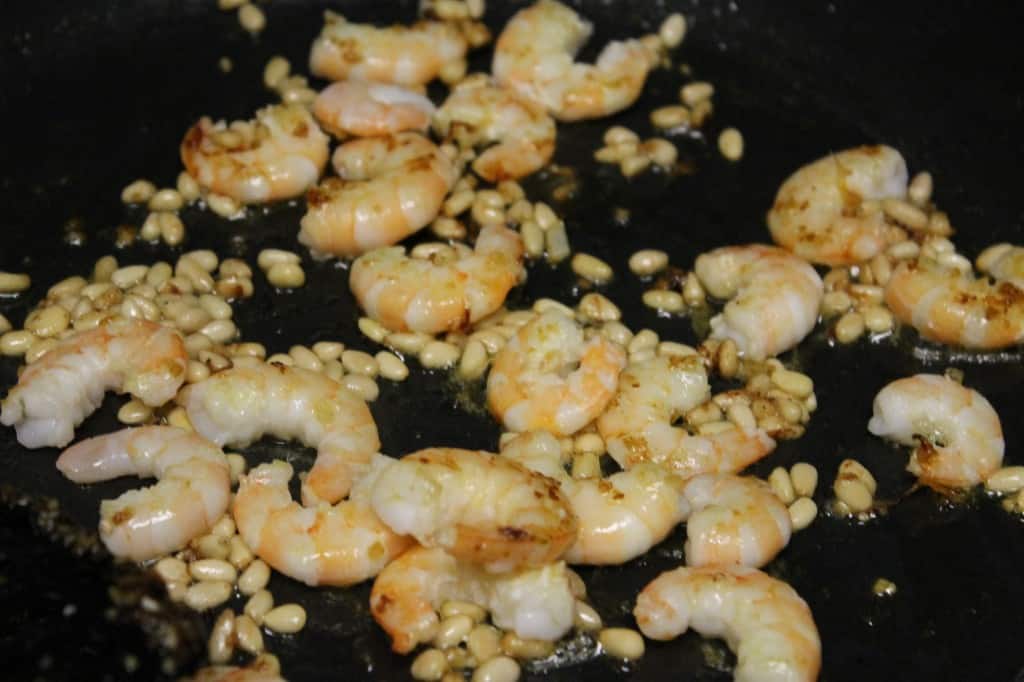 PUT IT TOGETHER:
When the pastas are done, toss them in with the shrimp and sauce. Stir for a couple of minutes & then serve & enjoy!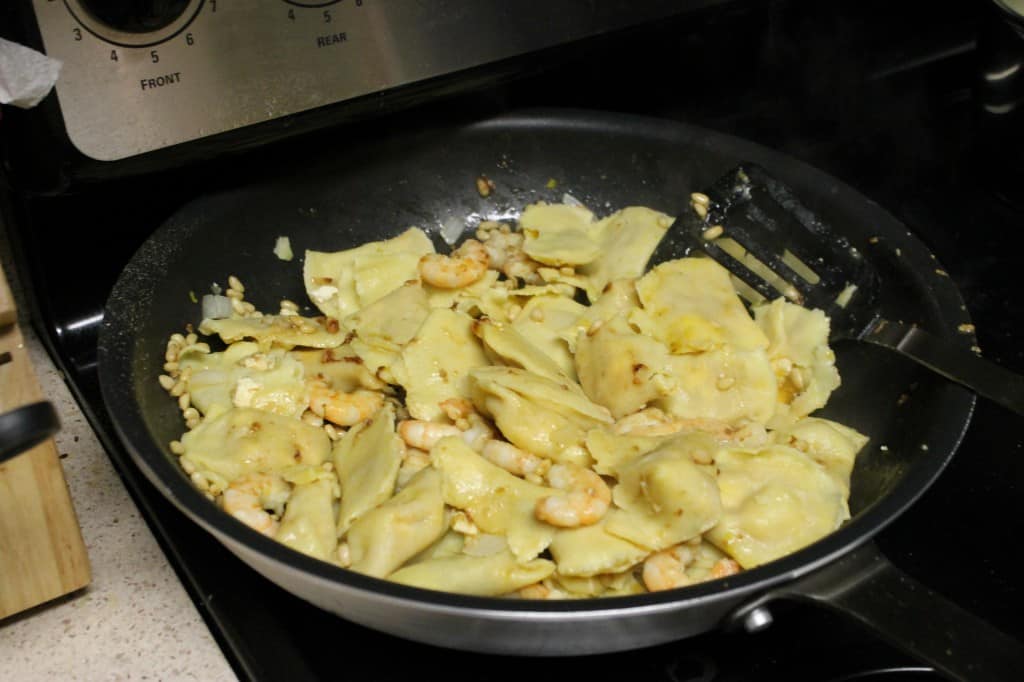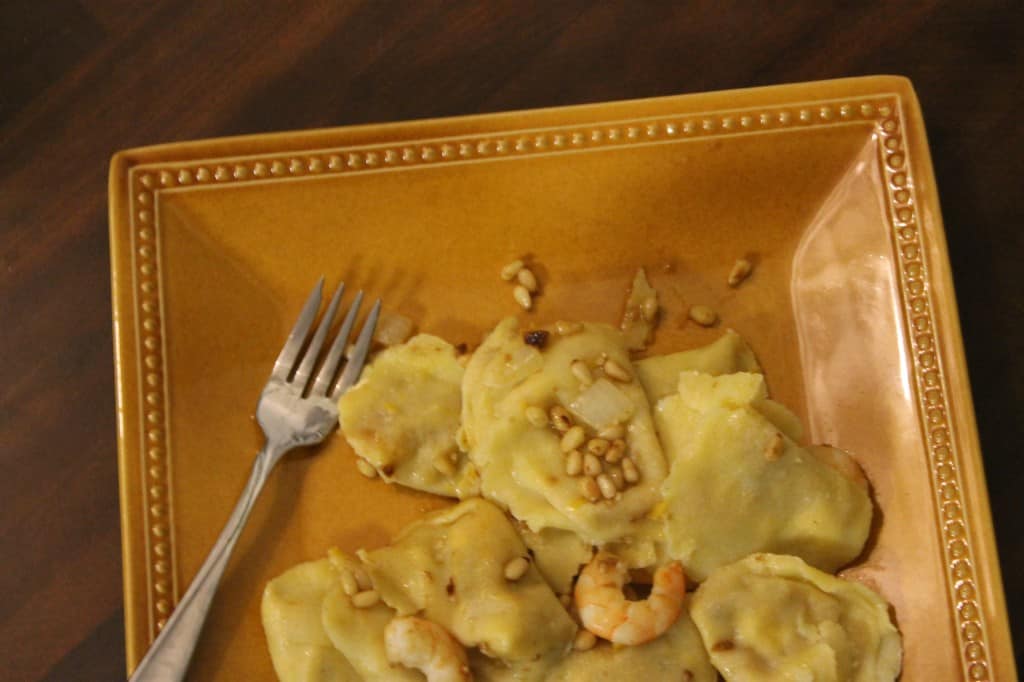 This recipe takes a long time, but is not too hard. I challenge you to try making homemade pasta- even if it's not avioli, start with linguini- you will not regret it!
[wpurp-searchable-recipe]Homemade Squash Ravioli with Shrimp – – – [/wpurp-searchable-recipe]