It's the holidays, so who doesn't love tacky holiday decor? OK, this project isn't tacky, but we don't usually do all the traditional Santa, snowmen, reindeer decor in our house. However, we wanted to add a whimsical element to our holiday serving this year with a painted silverware caddy.
Building the Caddy
First things first, we built the elements of the caddy. This was really simple. The whole thing is done with 1″x4″s, so you can easily pick one up at the hardware store. We actually tore apart the wood from our old elevated plant stand that we no longer have room for thanks to Luke's playpen area.
We started by cutting two pieces for the base and gluing them together.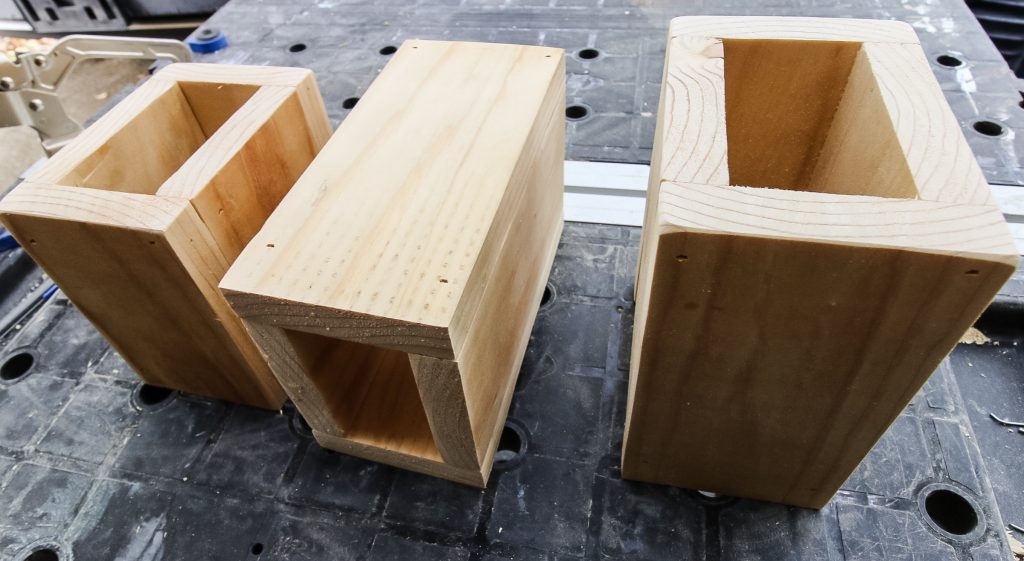 Next, we created three different columns. Each of these will be for knives, forks and spoons. They are each a different height to correspond with the right utensil.
To make these, we simply used a brad nailer to attach wood faces to the front and back of two other pieces of wood.
Later, we'll attach these to the base, but first, let's paint!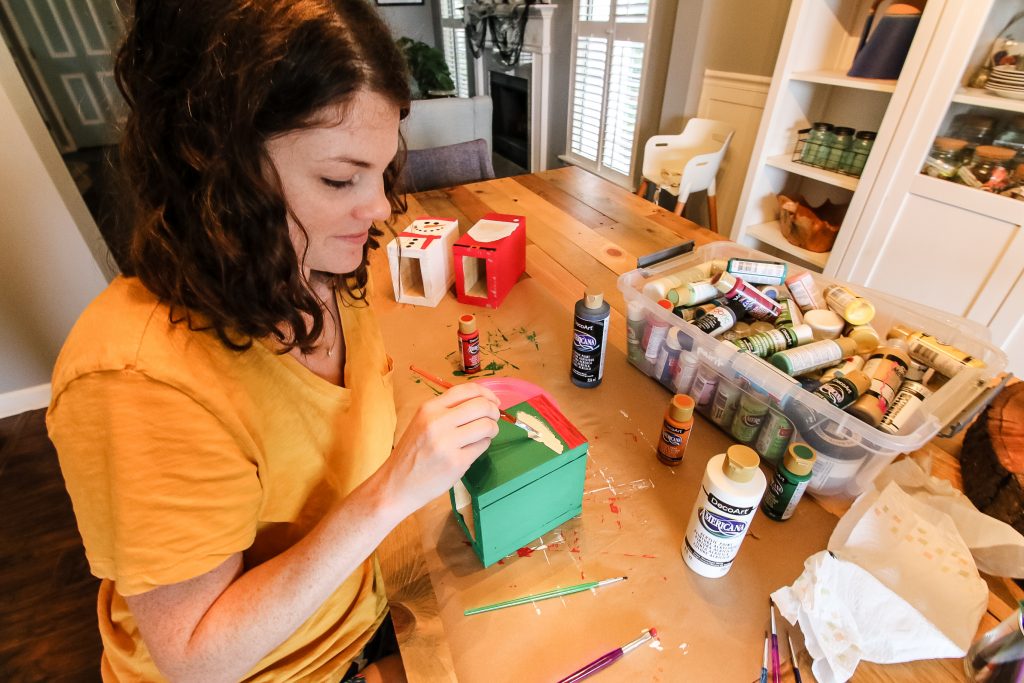 Painting the Caddy
We decided to paint each of these as Santa, a snowman and an elf. To do this, we opted for DecoArt acrylic paints. I first sketched everything out in pencil and then filled it in with bright, Christmas colors!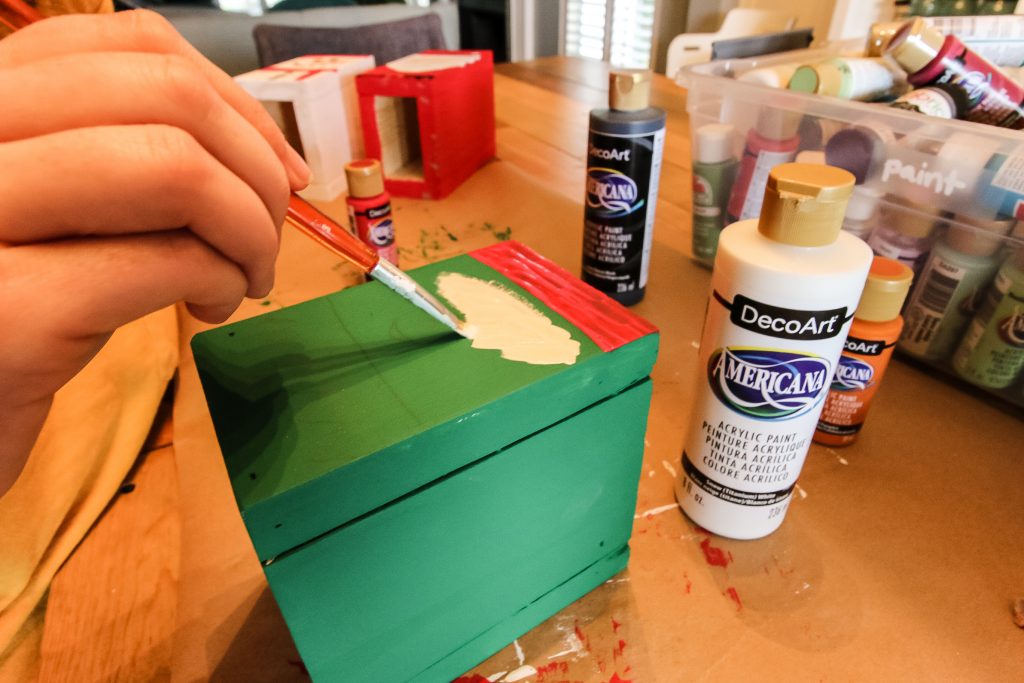 Finishing the Caddy
Now that the three figures were painted, we attached them to the base using the brad nailer from before and a little wood glue.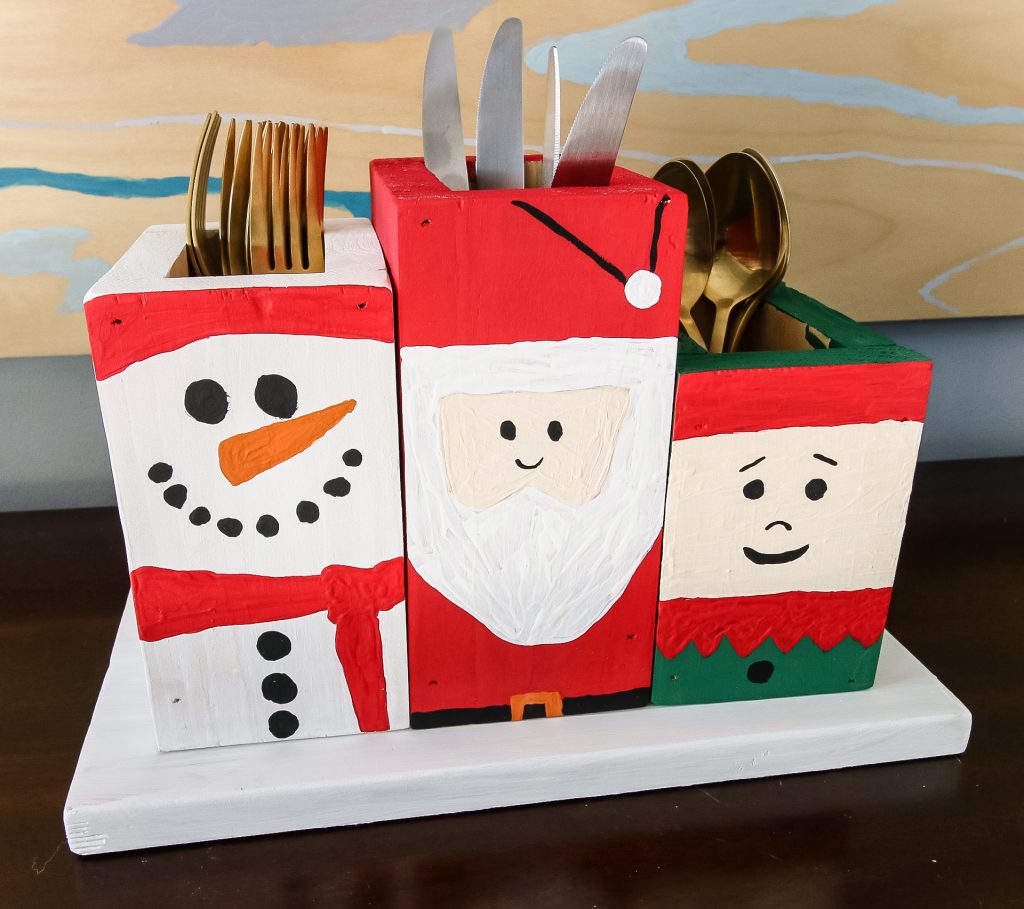 We love how these turned out! The holiday painted silverware caddy is fun and whimsical for our guests.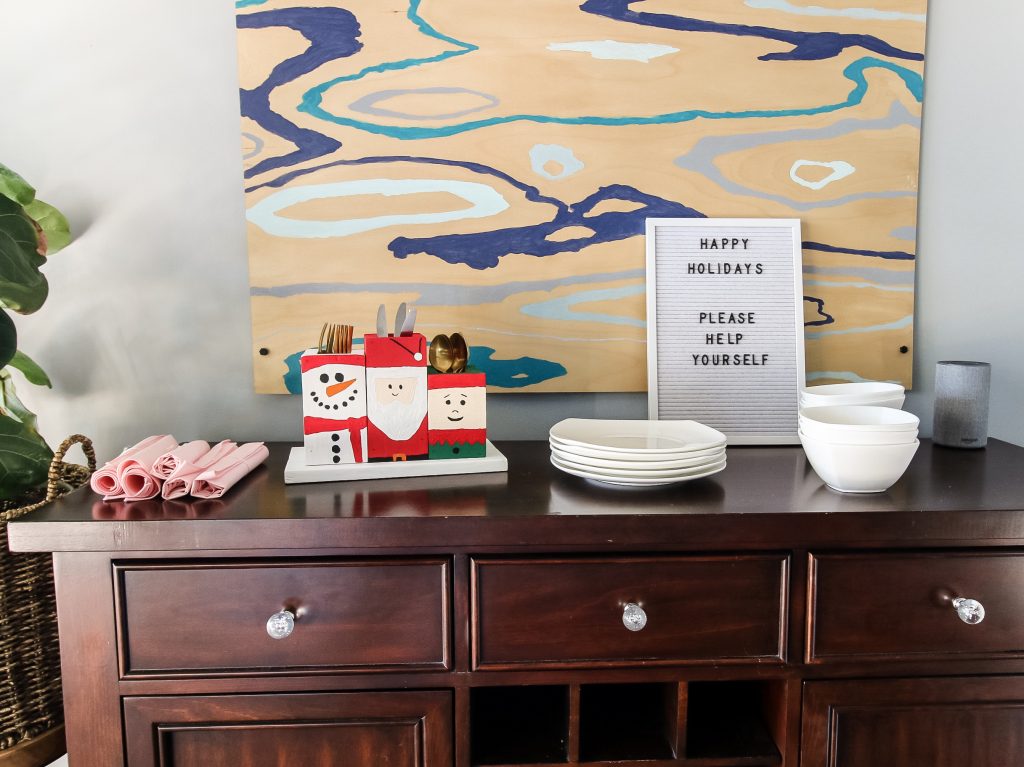 This caddy can be used as a centerpiece on your table or on your buffet table with the rest of your serve ware.
Hope you have a great holiday season!