Happy Thanksgiving from our family to yours! It's pretty obvious what we have to be thankful for this year and that's the birth of our son Luke. We're so happy to have a healthy baby boy in our lives. He's wonderfully sweet, cute and so beautiful. He's strong and is going to definitely be walking and holding his head up way before the average. We're so thankful for him and everything he has brought to our lives and will in the future.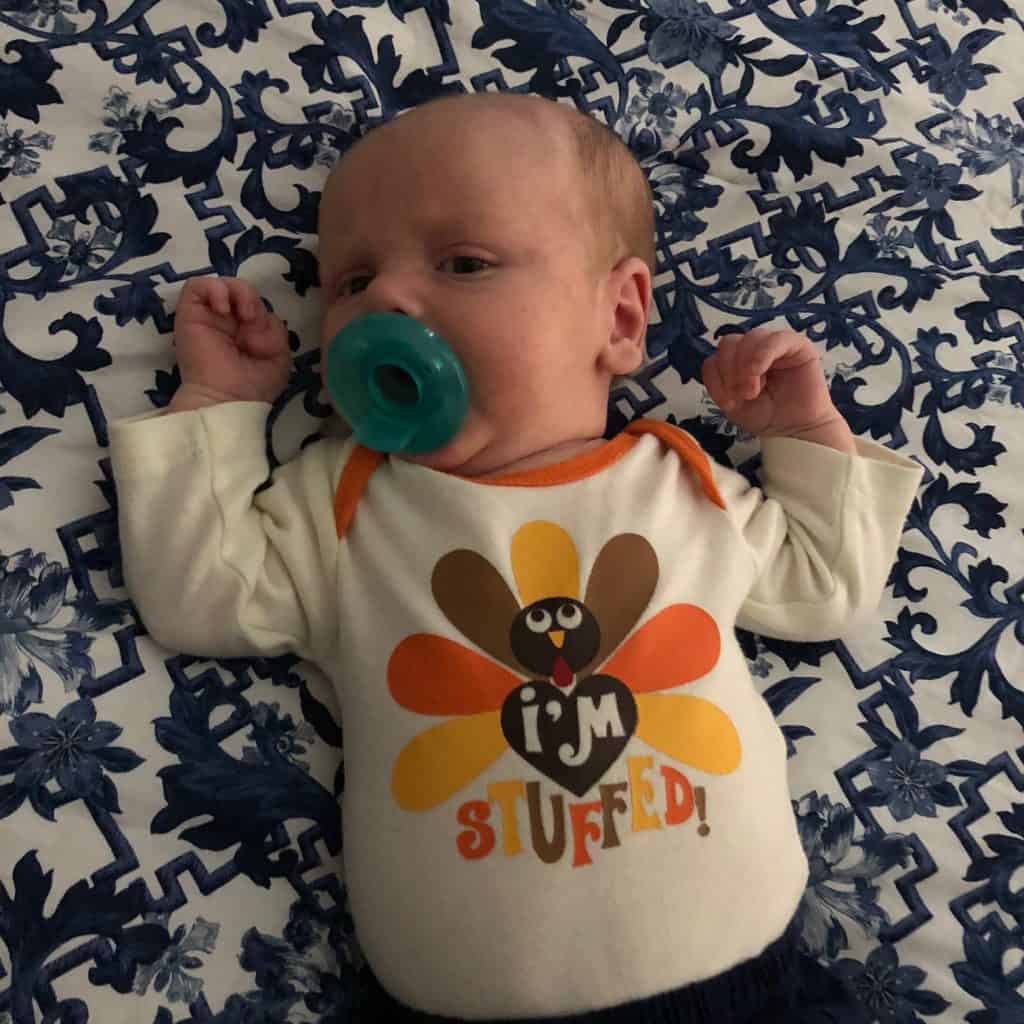 We're writing this ahead of time, so we don't even know yet whether we will be travelling home for Thanksgiving or staying in Charleston. Will depend on how well we think little Luke can hold up. Either way, he's going to be spoiled and snuggled and held by lots of family members. It's his first holiday and we can't wait for all the excitement he's going to bring to everyone.
So from our little family (let's not forget Bear and CiCi!) to yours, have a Happy Thanksgiving!